For the month of October and much of November, Bright Ideas Press is having a sale on their All American History products.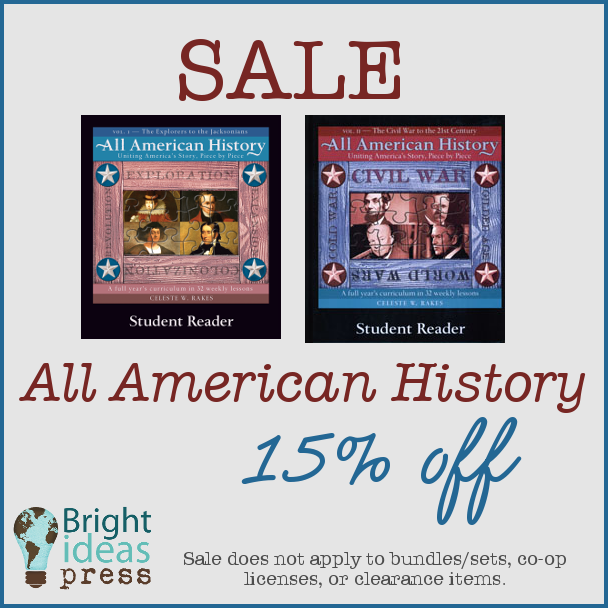 The Christian history program All American History is on sale at 15% off until Thanksgiving Day. The last day to get these discounts is November 25, 2015.
This sale does not apply to bundles/sets, co-op licenses, or clearance items.
ALL AMERICAN HISTORY VOLUME 1 SALE
SALE! All American History Volume 1 Student Activity Book
SALE! All American History Volume 1 Student Reader
SALE! All American History Volume 1 Teacher Guide
SALE! All American History Volume 1 High School Test Packet (Download)
SALE! All American History Jr. Volume 1 (Download)
ALL AMERICAN HISTORY VOLUME 2 SALE
SALE! All American History Volume 2 Student Reader
SALE! All American History Volume II "Teacher Guide
SALE! All American History Volume II Student Activity Book
SALE! All-American History Volume II High School Test Packet
SALE! All American History Jr. Volume 2 (Download)