Just wanted to share some printables that I made for our homeschool next year.
You are welcome to download them and use them in your school as well!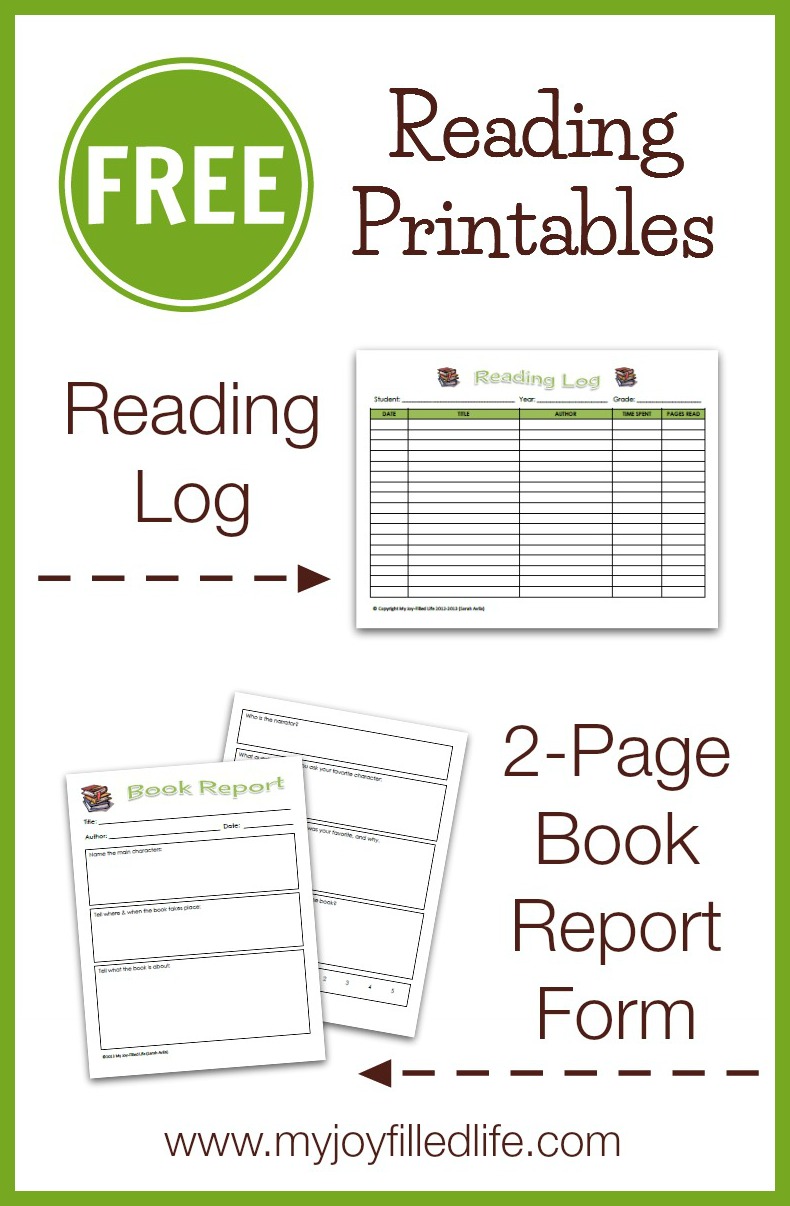 I made a reading log for each of my independent readers to keep track of their daily reading. They are required to read for at least 30 minutes a day and record what they read in their reading logs. The reading log has spaces to record the date, author, book title, time spent reading, and pages read.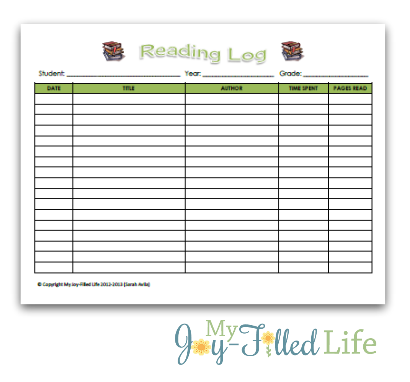 I also made a 2-page book report form to help me assess reading comprehension. I used the various levels of Bloom's Taxonomy when coming up with the questions.
I've included the following questions:
Name the main characters
Tell where and when the book takes place
Tell what the book is about
Who is the narrator?
What questions would you ask your favorite character?
Explain what part of the book was your favorite and why
What changes would you make to the book?
And I included a space for the student to rate the book – 1-5 stars.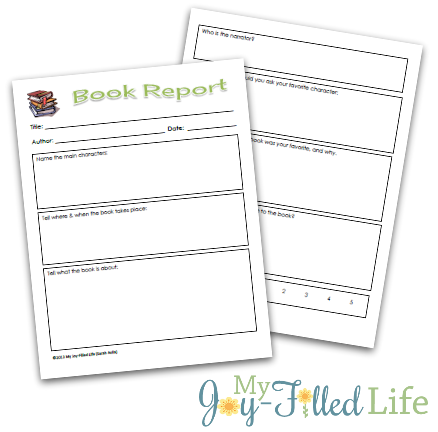 Looking for some reading suggestions for your kids, check out these book lists and check out my Books for Kids Pinterest Board too!