Christmas seems to sneak up on my every year! From the week of Thanksgiving until the end of the year, it seems like I am just scrambling around, not sure if I'm coming or going.
I'm hoping this will be the year when that changes. I'm going to try and be more focused, organized, and intentional regarding all that surrounds the holidays. To help me, am going to use a planner, and I'm going to start using it NOW!
If you are a planner, or would like to be, you can use this planner too!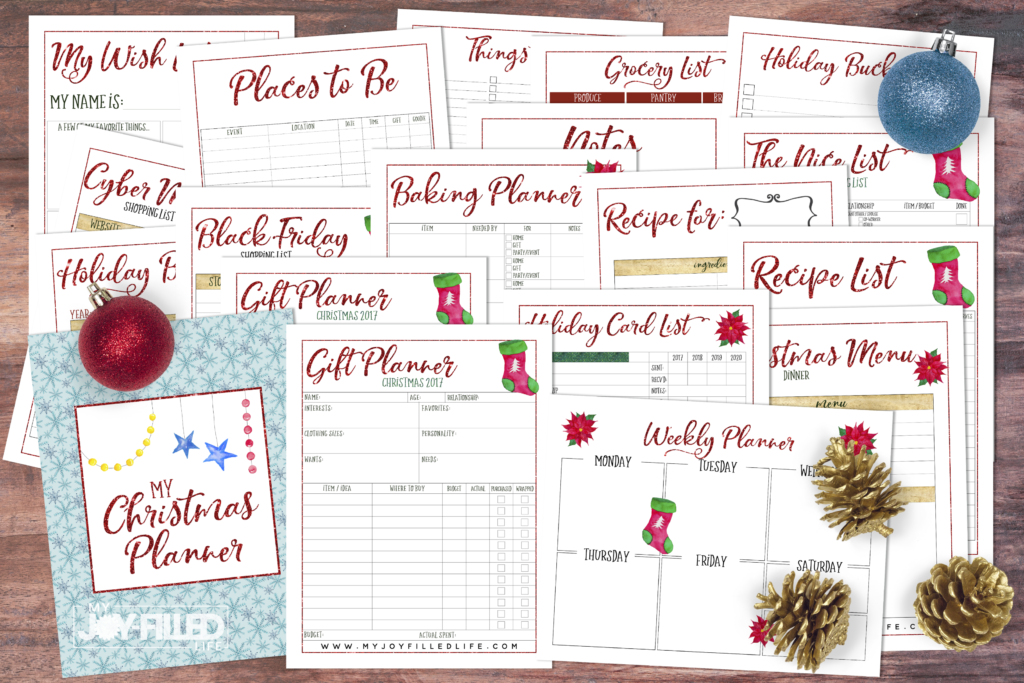 It is a digital planner that you download and print out at home. It contains 22 different planning pages (but you can print as many of each as you need) that will help you get organized and ready for the Christmas season.
The planner includes pages for the following:
gift shopping list
Christmas card list
gift planners
budgeting pages
wish lists
menus
recipes
baking planner
Black Friday/Cyber Monday shopping planner
bucket list
to-do list
activities list
weekly planner

You might also like: