There are a lot of butts in our house that need wiping – 9 total; 4 that are self-sufficient and can wipe themselves, 2 that occasionally request help, and 3 that have never wiped themselves. We've been changing diapers and wiping bums for over 11 years now, and I am very eager to get the youngest 3 into the wiping-their-own-bum camp.
*Editing to add that we now have 10 butts in the house, with one still in diapers and the rest can pretty much fend for themselves. 🙂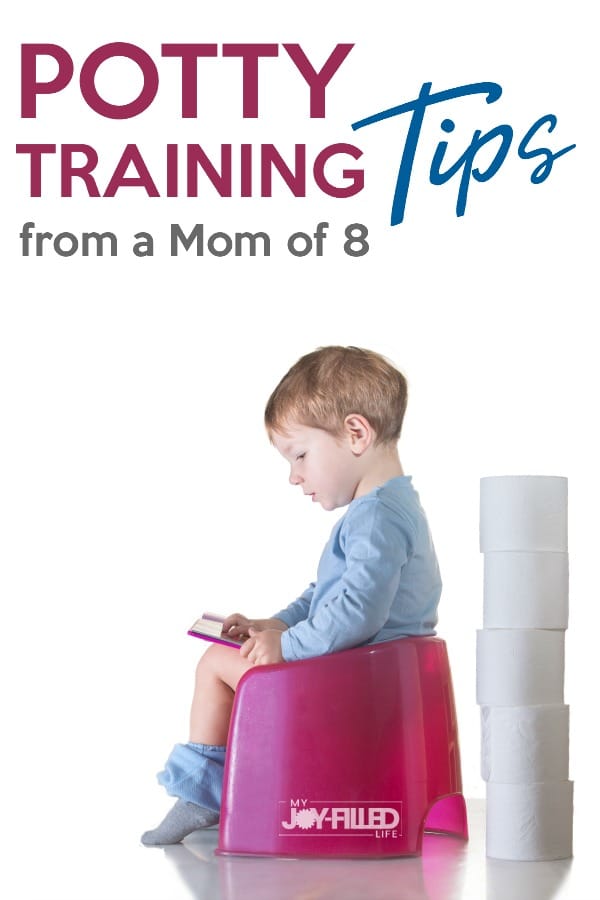 My first 4 children all were potty trained at around 3 years old. Right now my twins are 38 months old and they are not potty trained yet, and they don't even show much interest in it (sigh). At this rate, I'm thinking my 17 month old will be potty trained before the twins.
Since we've been having a bit more trouble this time around (is it because there are 2?) and it seems like it's been so long since our last trainee, I had to go back and refresh my memory on what has worked for us in the past.
These are some of the things that have worked in our home and maybe they will work for you:
Don't force it
We've always waited to begin potty training until the child has shown interest in doing so. However, as I type this, I'm getting ready to duct tape my twins to the toilet until they go potty on it (can you tell I'm tired of wiping 3 butts multiple times a day?). Unfortunately, parenting a strong-willed child and potty training is not an ideal combination.
Use entertainment
When your child is sitting on the potty, it might take some time before anything happens. To keep them distracted, have them look at books, sing songs, or play the iPad.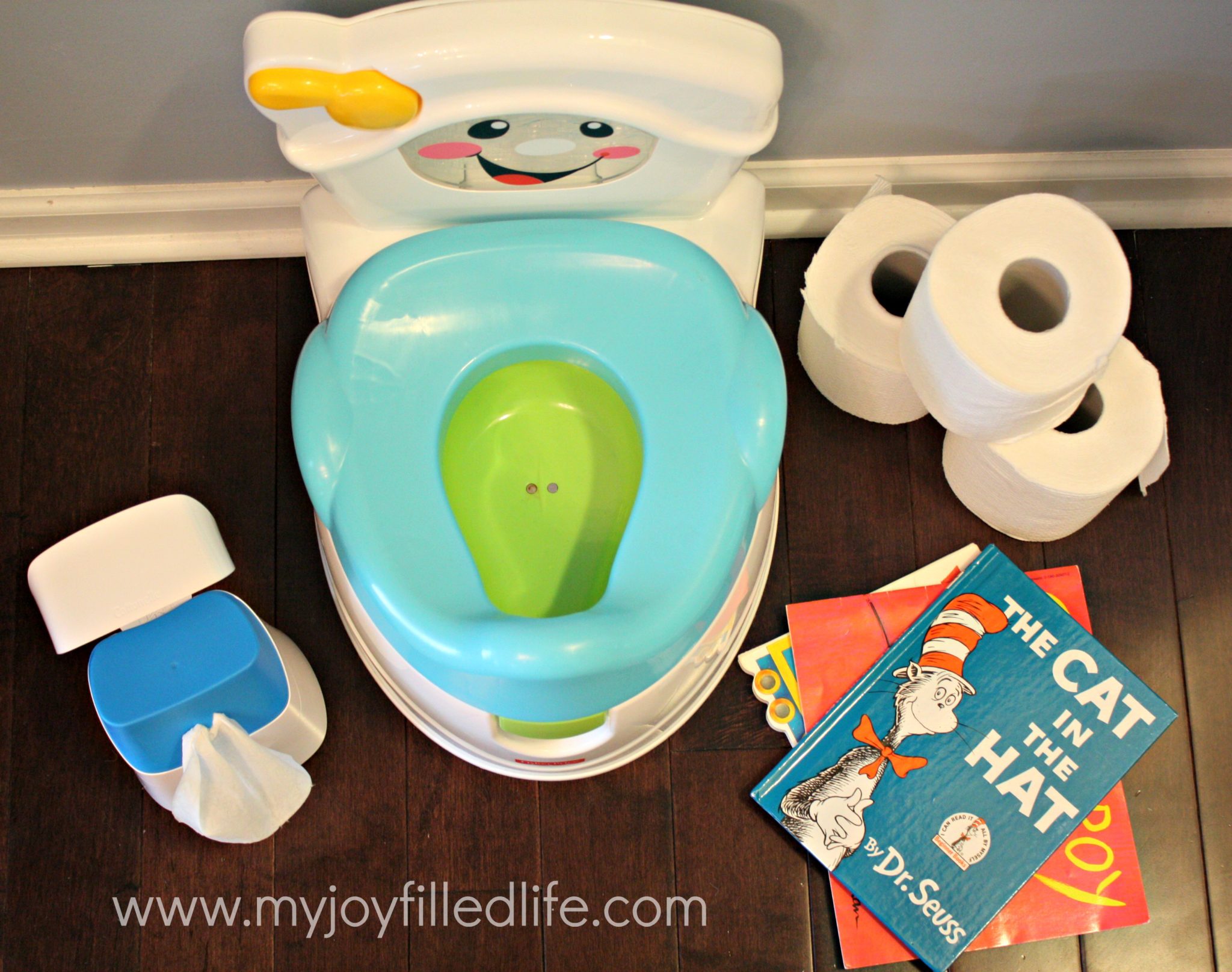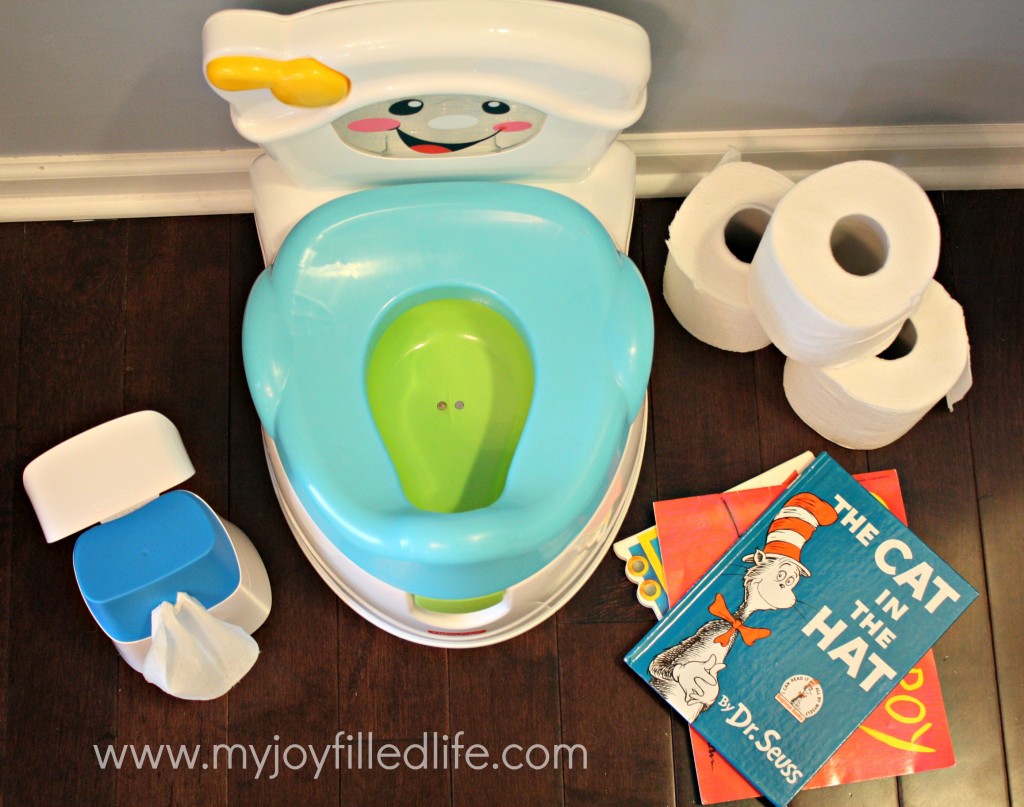 Get a child-sized potty
This could be something as simple as a small potty seat that you put on top of the big potty, or it can be a self-standing potty of their very own. )Keep reading – at the bottom of this post you can enter to win a Fisher-Price Learn-to-Flush Potty Seat).
First thing in the morning
Make it a part of your morning routine to put your child on the potty – first thing. Most people have to go to the bathroom right when they wake up in the morning and chances are, your child will too. This is a perfect opportunity for success!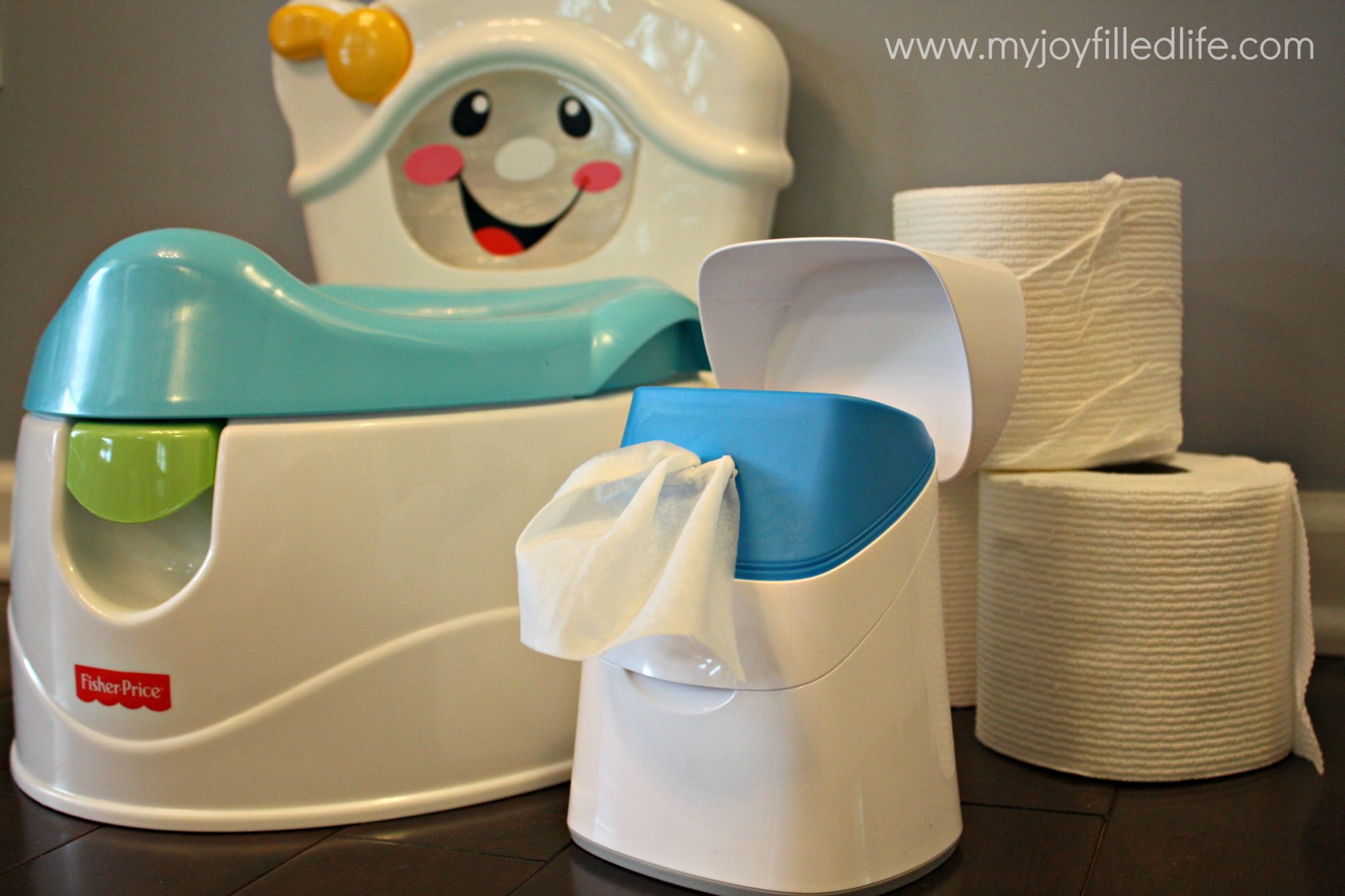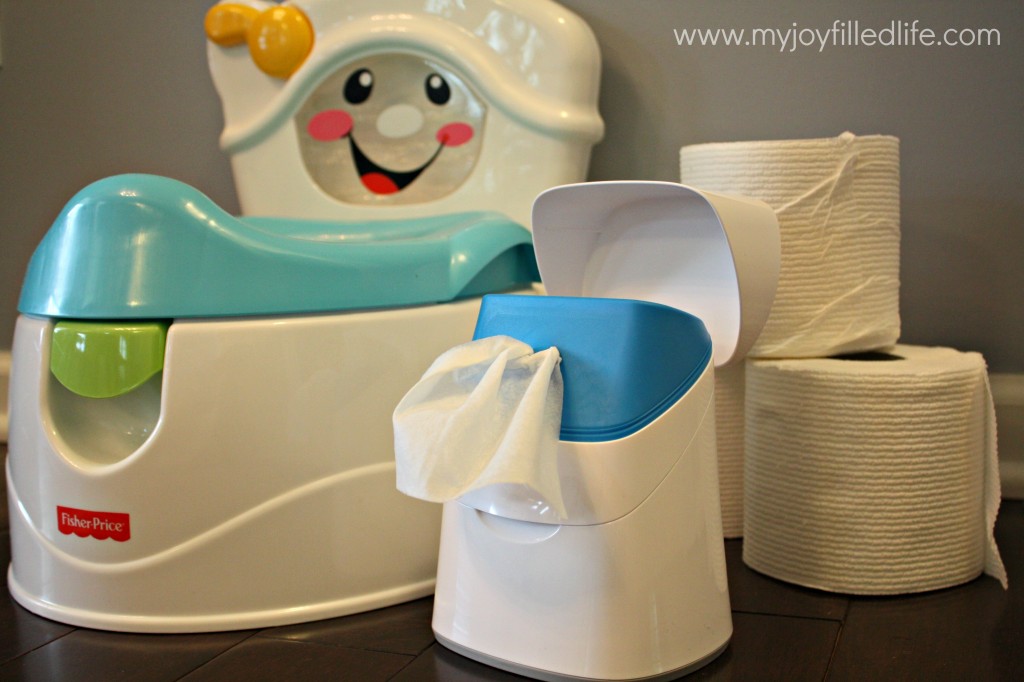 Regular Reminders
Ask your child every 30 minutes if they have to use the bathroom. Also, put them on the potty at regular intervals and encourage them to go. They even make cute little watches for toddlers to wear to remind them to use the potty.
Rewards or Bribes
Call it what you will, but giving our child something in return for going pee or poop on the potty has worked for us. We have used candy, stickers, and celebrations as rewards, but mostly the latter two. We put up a little chart on the bathroom door and the child gets one sticker for going pee and two stickers for going poop. Then the whole family gets together and we do the "Pee-Pee (or Poopy) on the Potty" dance all around the house. The kids love it!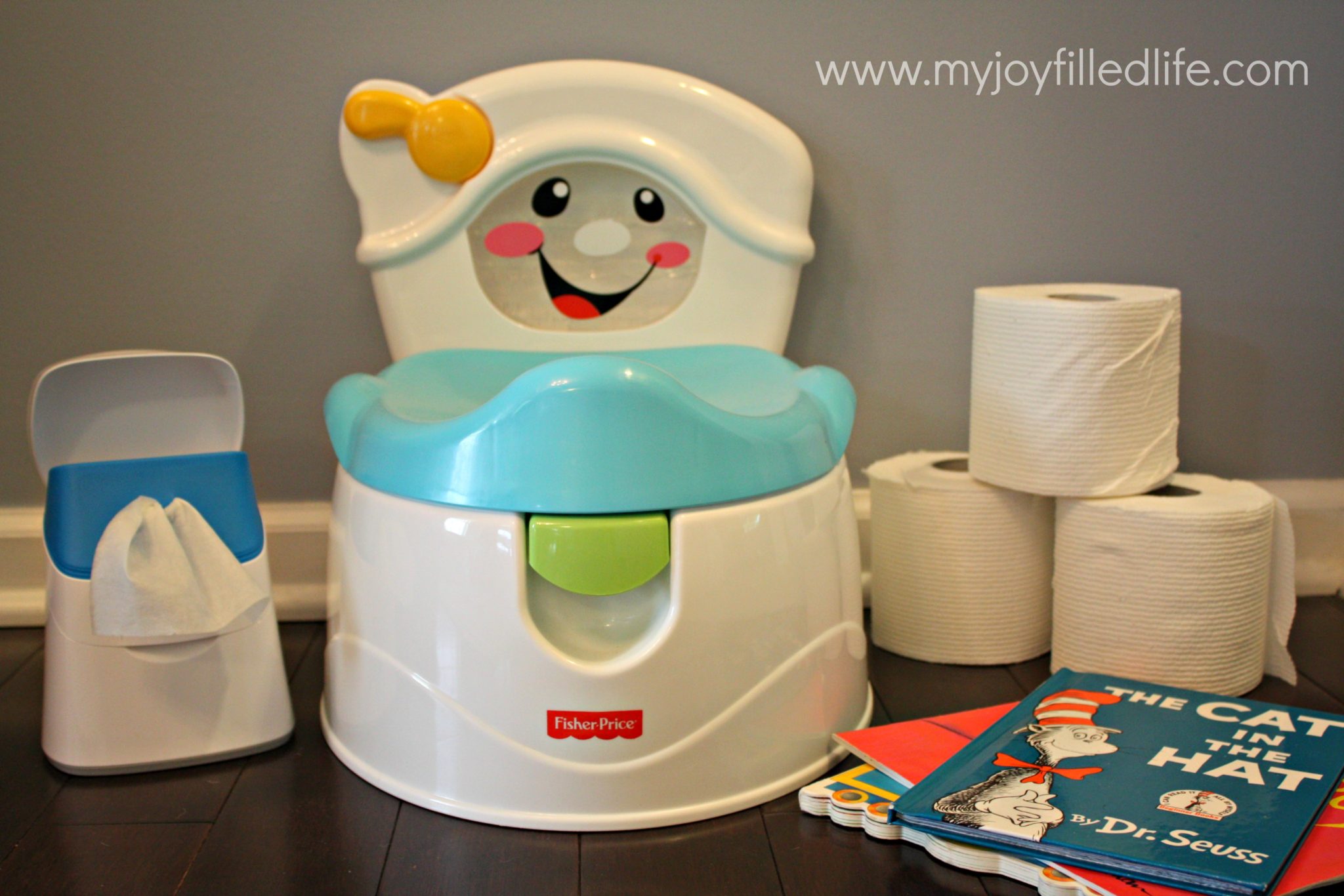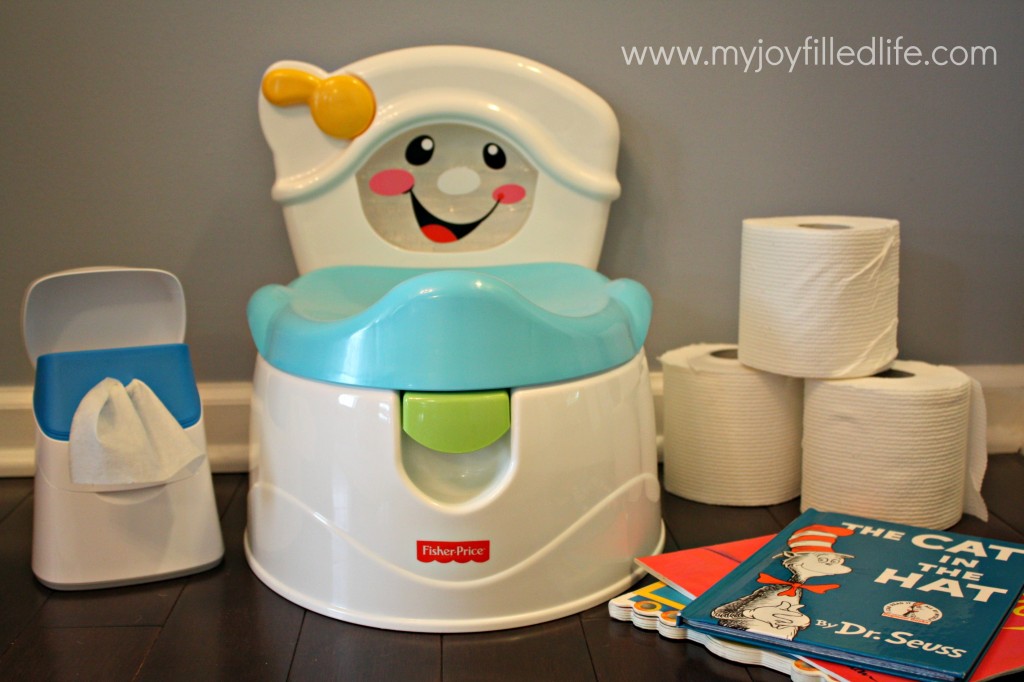 Buy them cute underwear
Buy them cute underwear with their favorite characters on them and let your child help pick them out. We do this and then remind them often not to pee or poop on Dora or Lightning McQueen.
Let your mom do it
My mom came to visit at around the time our second daughter, Lauren, was 3, and she took it upon herself to potty train Lauren. And she did it! Go Mom! I'm seriously considering buying her a plane ticket so she can visit and get the twins trained.
Reliable wipes and TP
Make the 'fun' part of potty training, the clean-up part, quick and easy with Cottonelle Flushable Cleansing Cloths and Clean Care toilet paper. When using this wet+dry combination, I'm assured that my little guys will have fresh and clean bottoms.
If you'd like even more potty training tips and advice, two of my friends (who both happen to be named Becky) have written books on the topic –
Potty Train in a Weekend by Becky Mansfield
Early Potty Teaching by Becky Zale