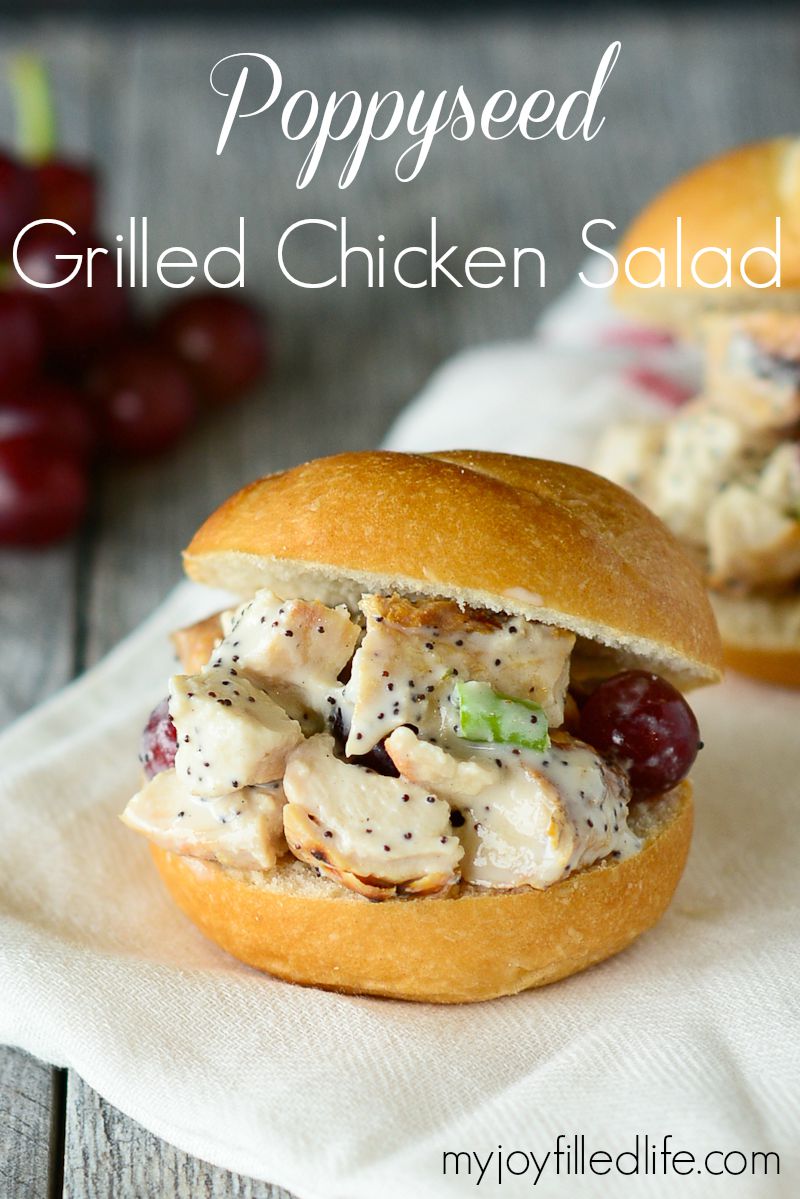 One of my passions is creating quick and easy recipes for my family. With five children, I don't have a lot of extra time to be in the kitchen. However, I do like to feed my family healthy meals from scratch whenever possible. For me, this means using simple ingredients to create delicious meals!
I adore chicken salad. What is even better than chicken salad? GRILLED chicken salad! Grilling the chicken for this salad is a quick and easy step that makes perfect sense in these beautifully warm summer months. This recipe will keep your kitchen nice and cool! The addition of poppy seeds, juicy red grapes, and crisp scallions take this chicken salad over the top!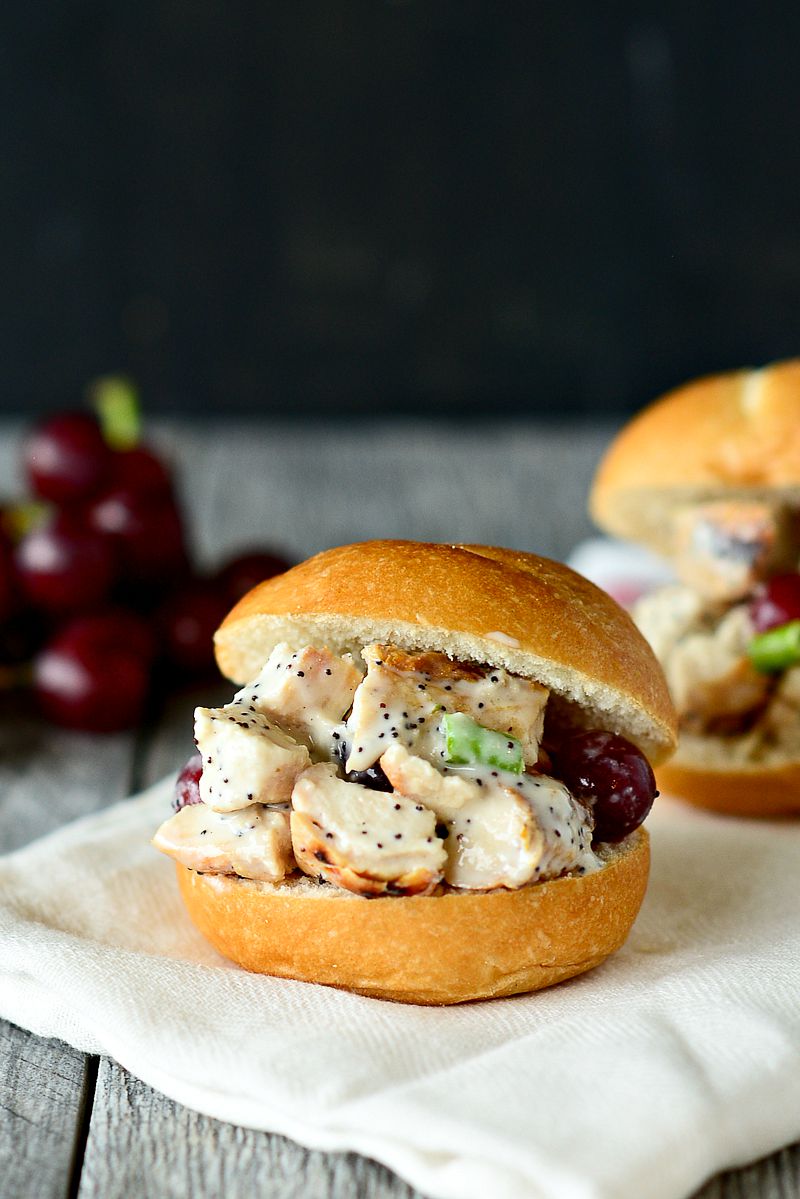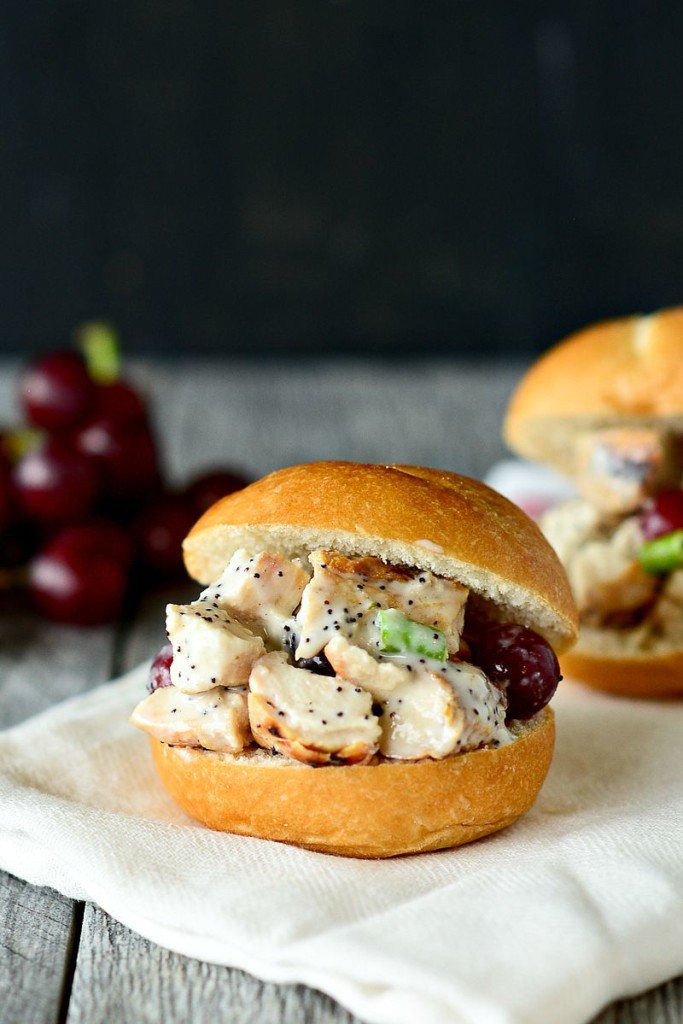 Another wonderful thing about this sweet and tangy chicken salad is how versatile it is. You can make it into a delicious sandwich, roll it with some lettuce into a wrap, or scoop some onto a nice green salad! Last night, I used some leftover chicken salad to make a great big lettuce salad. I placed chicken salad on a large helping of lettuce greens and drizzled the whole thing with a little honey mustard salad dressing! It was SO delicious!
This is the perfect recipe to have on hand for grilling season. I hope you'll enjoy this Poppyseed Grilled Chicken Salad as much as my family does.
Poppyseed Grilled Chicken Salad
2015-07-17 13:28:08
This delicious chicken salad is the perfect quick and easy summer meal. Your whole family will love it!
Ingredients
3 cups grilled chicken, cut into bite-size pieces
1/2 cup red grapes
3 scallions (green onions) chopped
For the dressing
1/2 cup mayonnaise
2 tablespoons apple juice
2 tablespoons honey
2 teaspoons apple cider vinegar
1 tablespoon poppy seeds
salt and pepper to taste
Instructions
Gently toss grilled chicken, grapes, and scallions in a medium bowl.
Combine dressing ingredients in a small bowl, whisk well.
Pour dressing over chicken and stir until combined.
Serve on rolls, your favorite bread, or a nice green salad.
My Joy-Filled Life https://www.myjoyfilledlife.com/
This post contributed by Becky from Milo & Oats