If you like brownies and if you like peanut butter cups, you are in for a real treat!! Literally! I have the BEST treat to share with you today – Peanut Butter Cup Brownie Bites.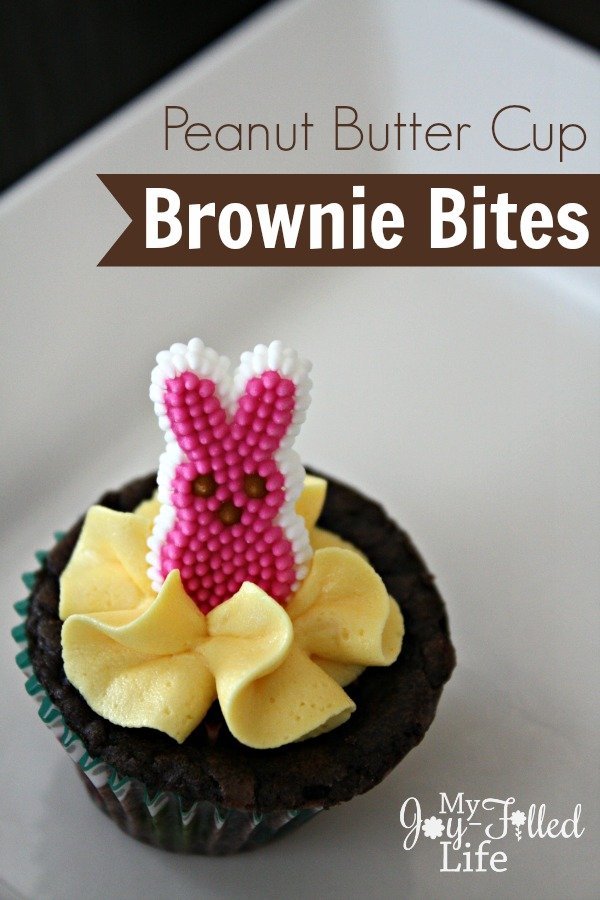 I've been making peanut butter cup brownie bites every Christmas for probably about 10 years now. I got the idea from my grandmother; she used to make something similar with peanut butter cookie dough instead of brownie mix. I loved it when she would make these and I thought, why not try it with brownies (brownies are my favorite after all)?!
Then I got an idea from our local grocery store on how to make these bad boys even better. Our local grocery store occasionally will sell little frosted brownie bites in their bakery and they are so delicious. So I thought, why don't I take the peanut butter cup brownie bites that I make and top them with frosting?!
Of course I didn't want to wait until Christmas to whip up a batch of these to try, so with Easter right around the corner, I decided to make some Easter themed ones.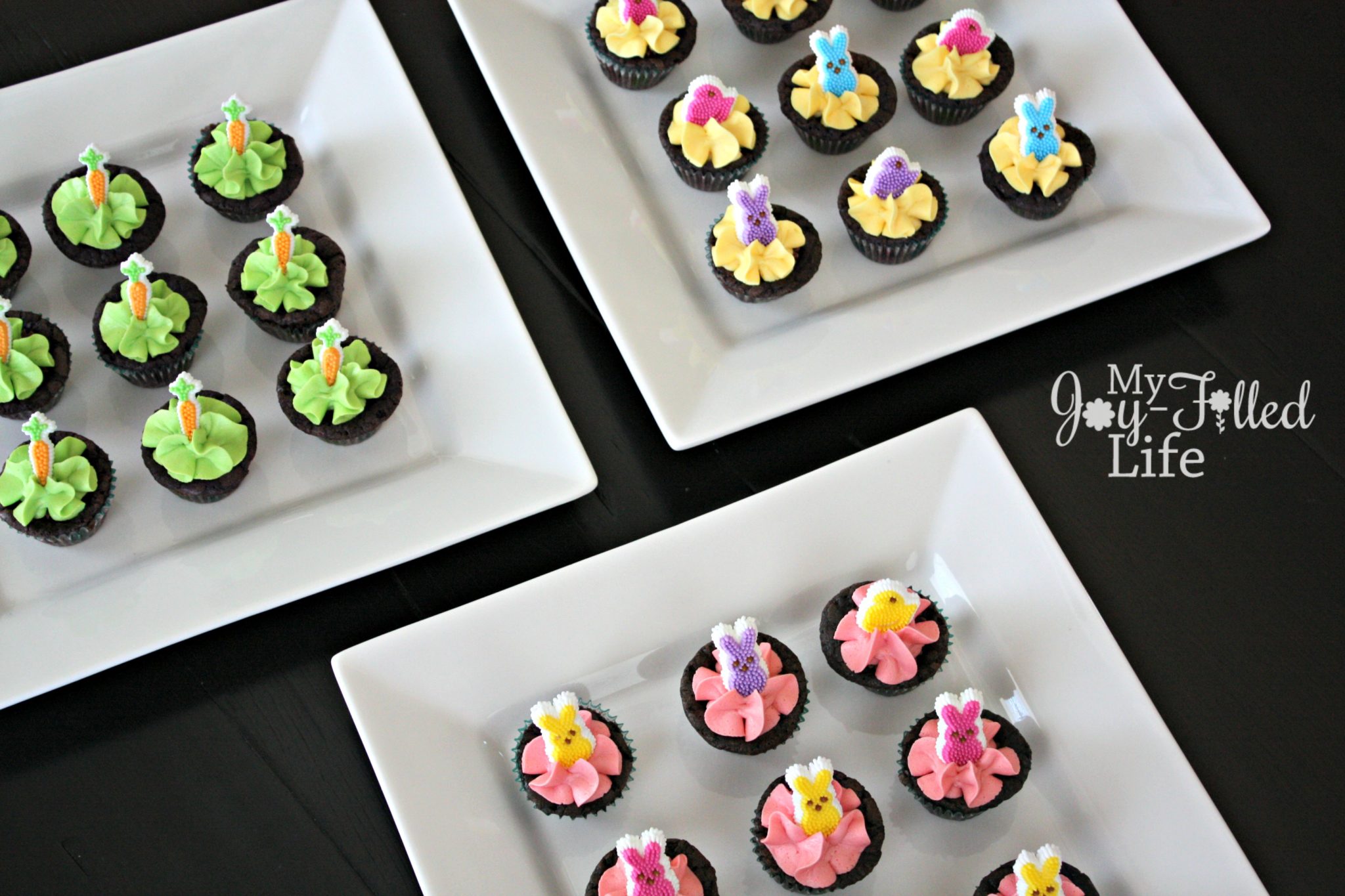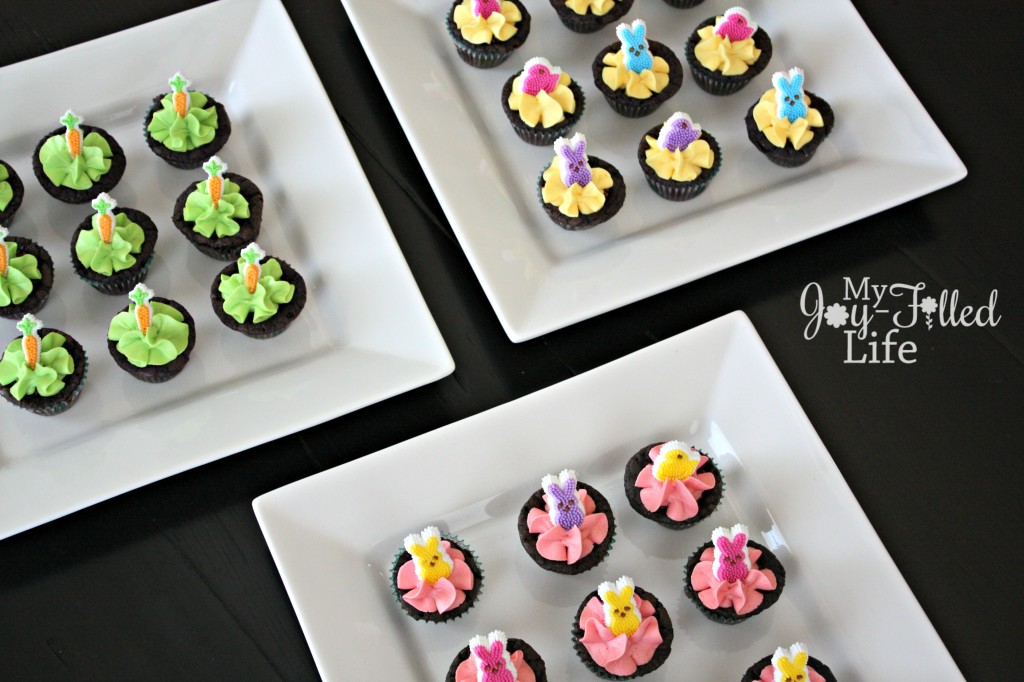 Not only do these brownie bites taste AMAZING, they are really easy to make too!
Here's how to make them –
Mix up your favorite brownie recipe (I take the easy way out and just use a boxed brownie mix; and I usually make two boxes).
Line a mini cupcake pan with mini cupcake liners.
Then fill the cups with brownie mix. Fill them about 2/3 of the way full. I like to use my Pampered Chef scoop to make it a little easier; I think I have the medium one.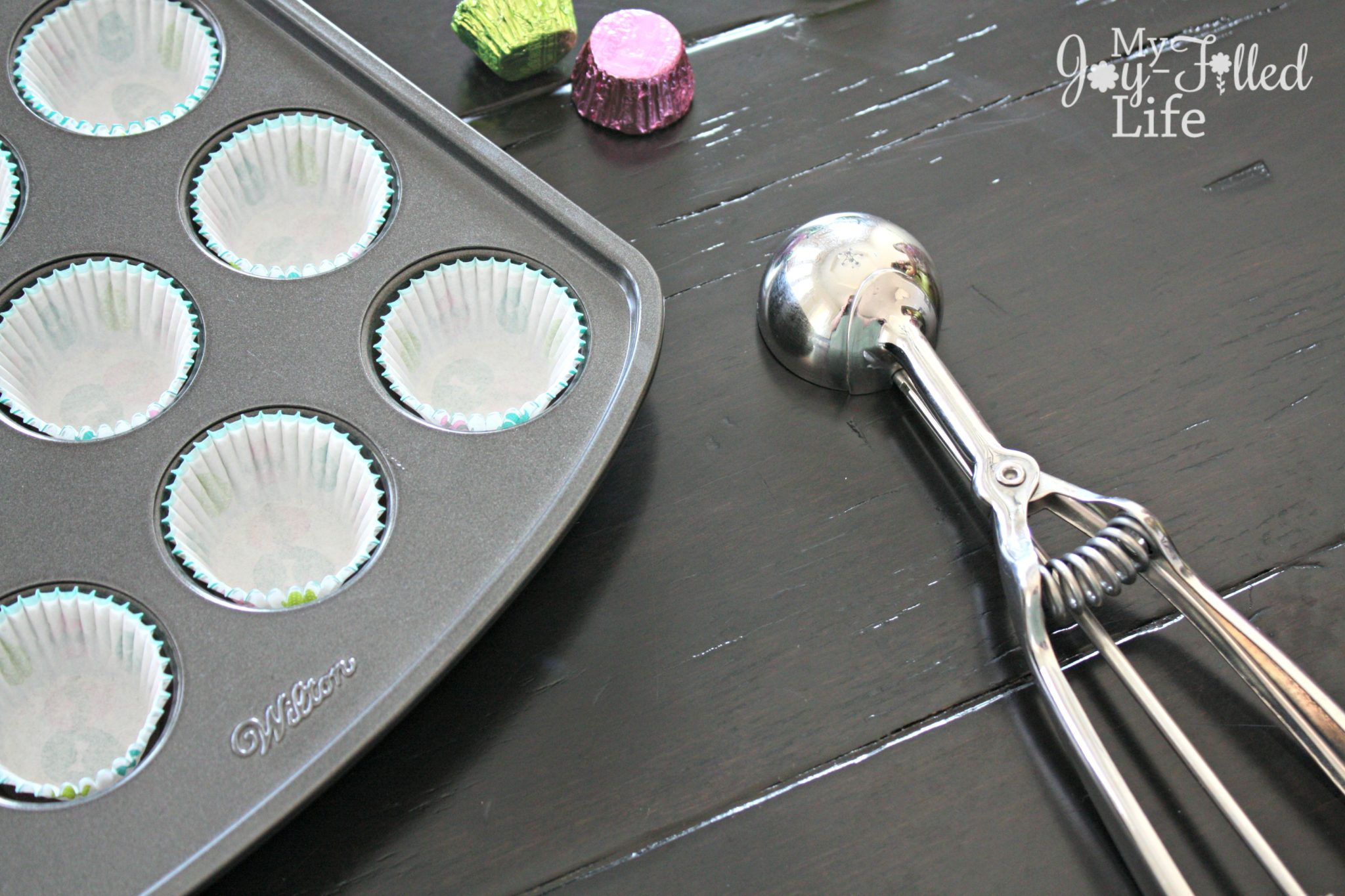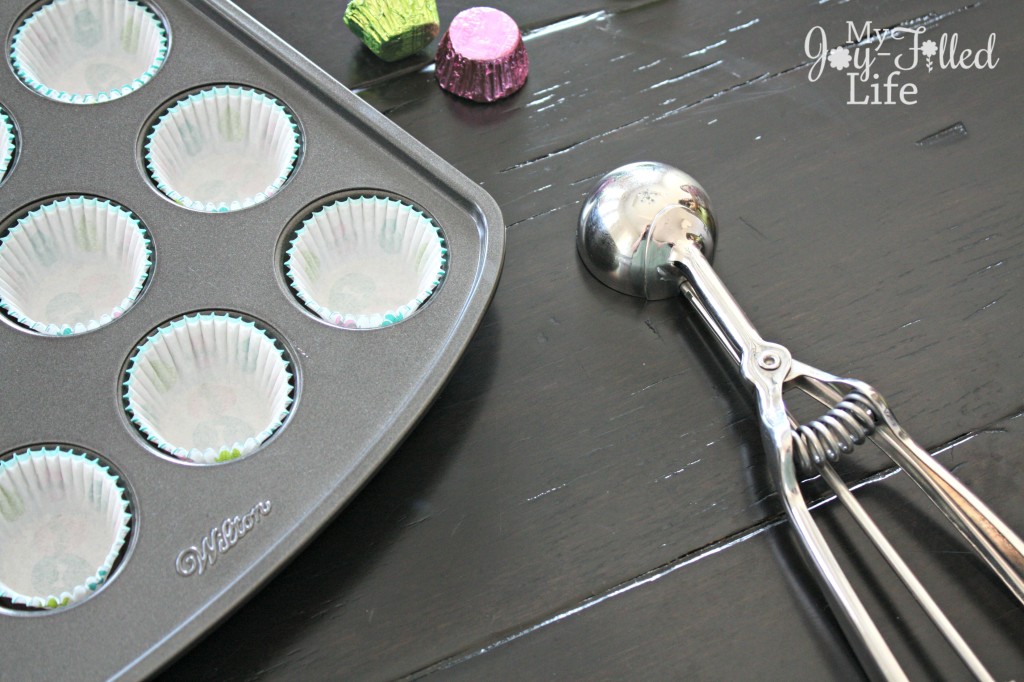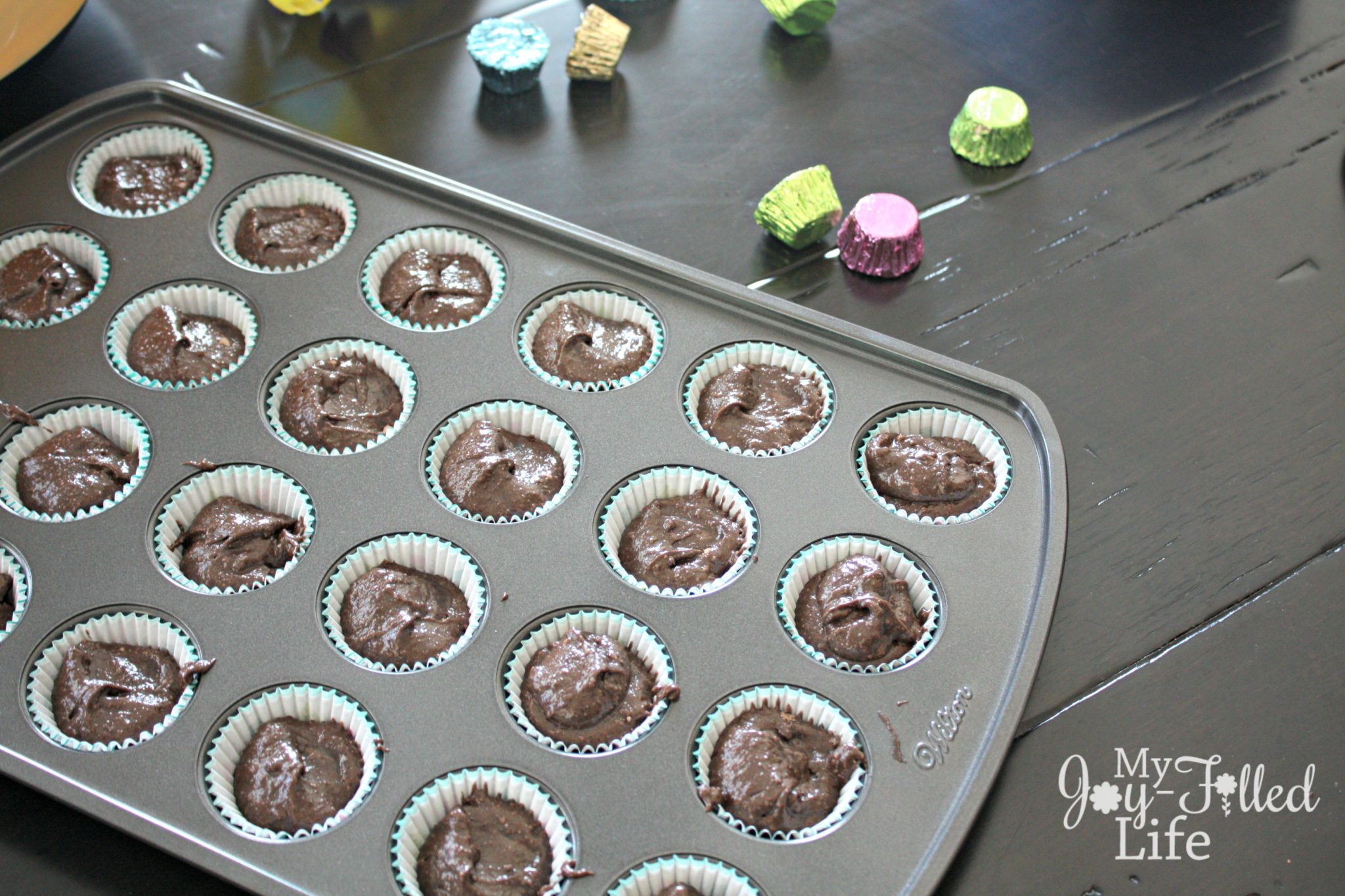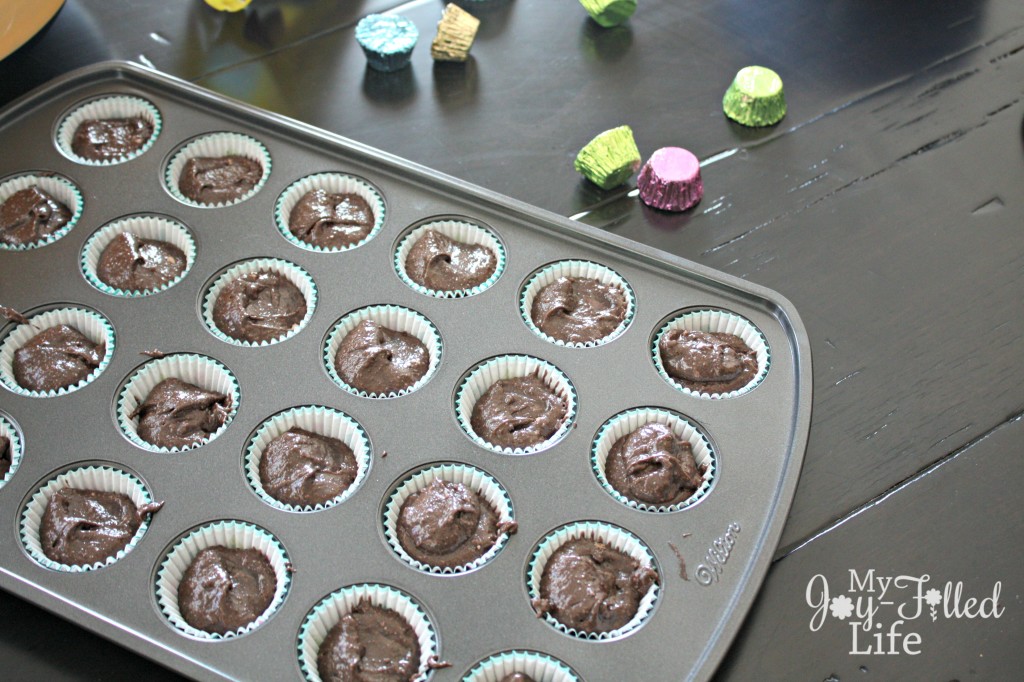 Bake the brownie bites at 350 degrees for 12-15 minutes. We like our brownies nice and gooey, so I cook them on the lower end of the time frame.
As soon as the brownie bites are done, remove them from the oven and press mini peanut butter cups into the center of each one.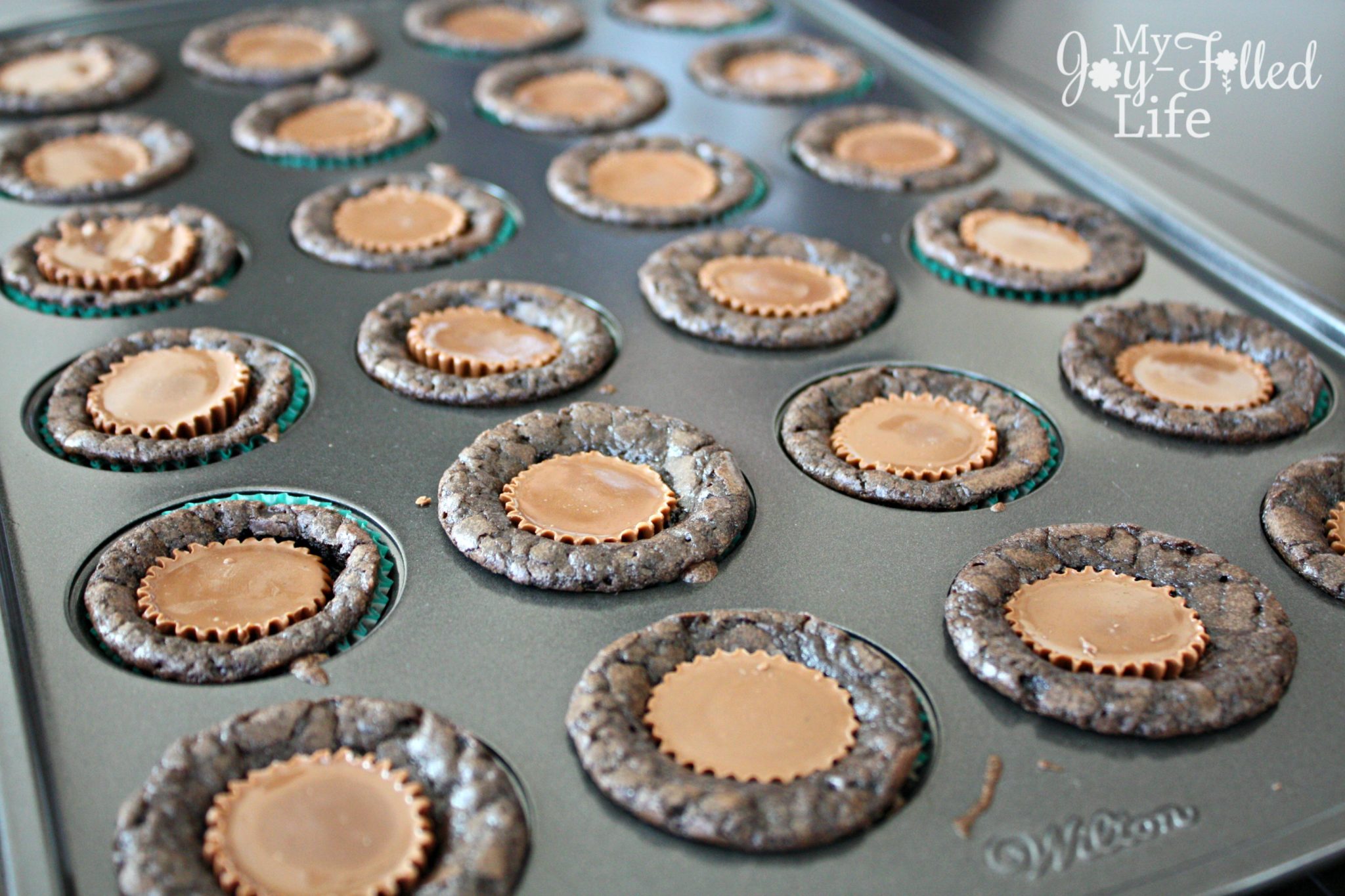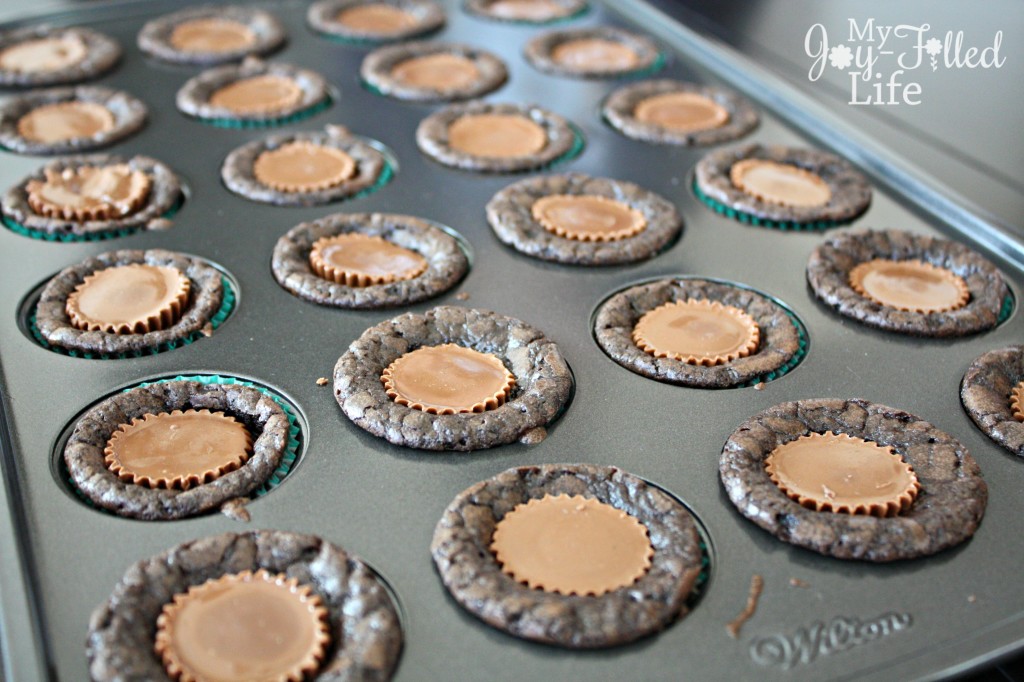 You want to do this as soon as you take the brownie bites out, so while they are baking be sure to unwrap the peanut butter cups. This is a great job for the kids.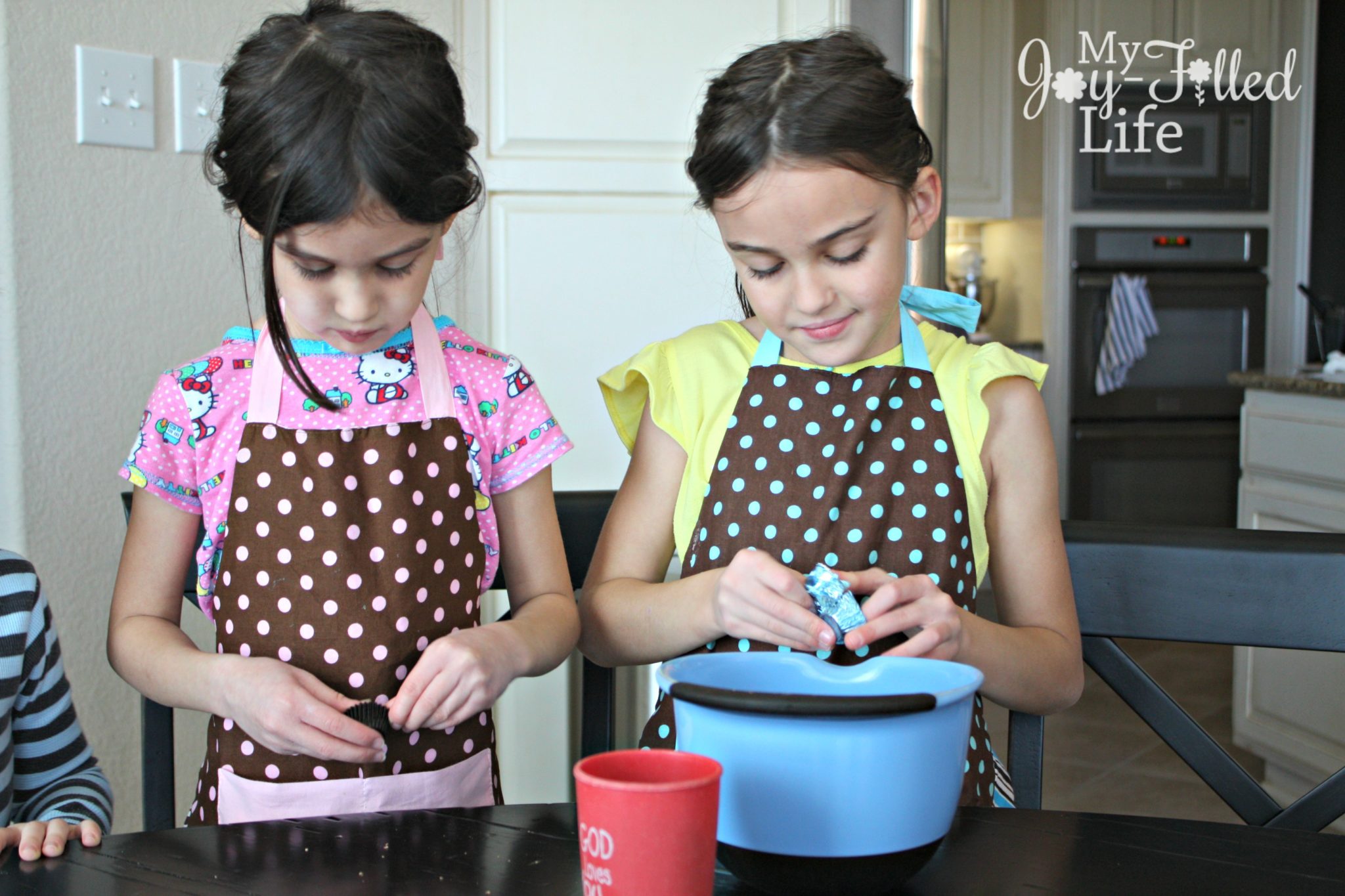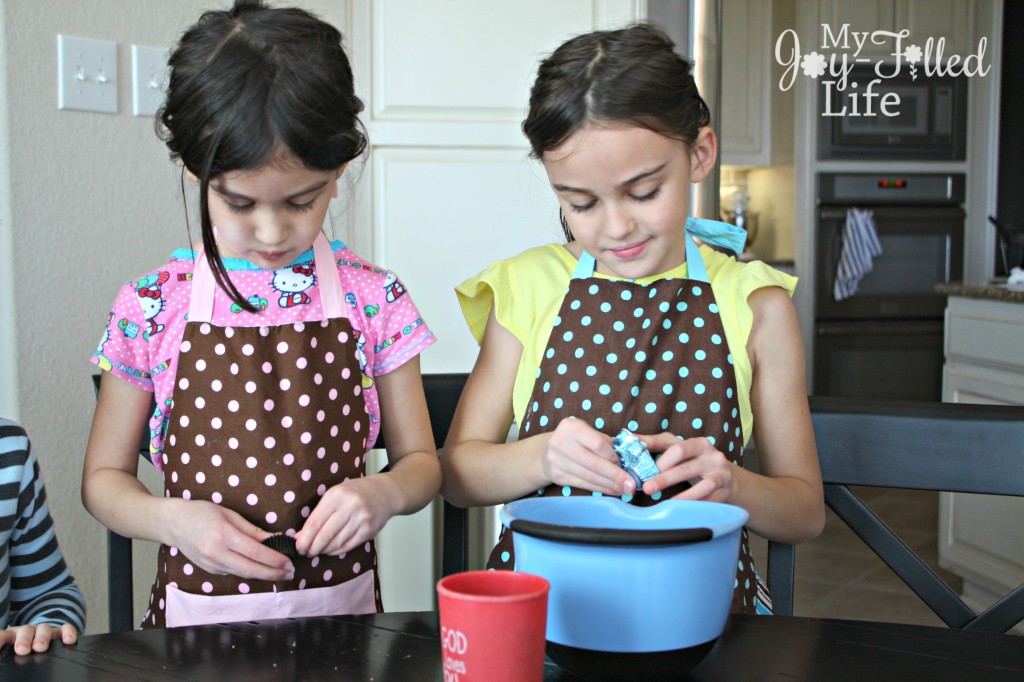 Before you eat or decorate the brownie bits with frosting, you will want to let them cool completely!!! This can take several hours.
To decorate, top each brownie bite with butter cream frosting in any color you desire (these are great because you can switch up the color based on your theme or holiday; just add food coloring or Wilton icing colors).
I used the large Wilton tip 1M to apply the frosting and then topped each one with some cute candy toppers that I found at Target.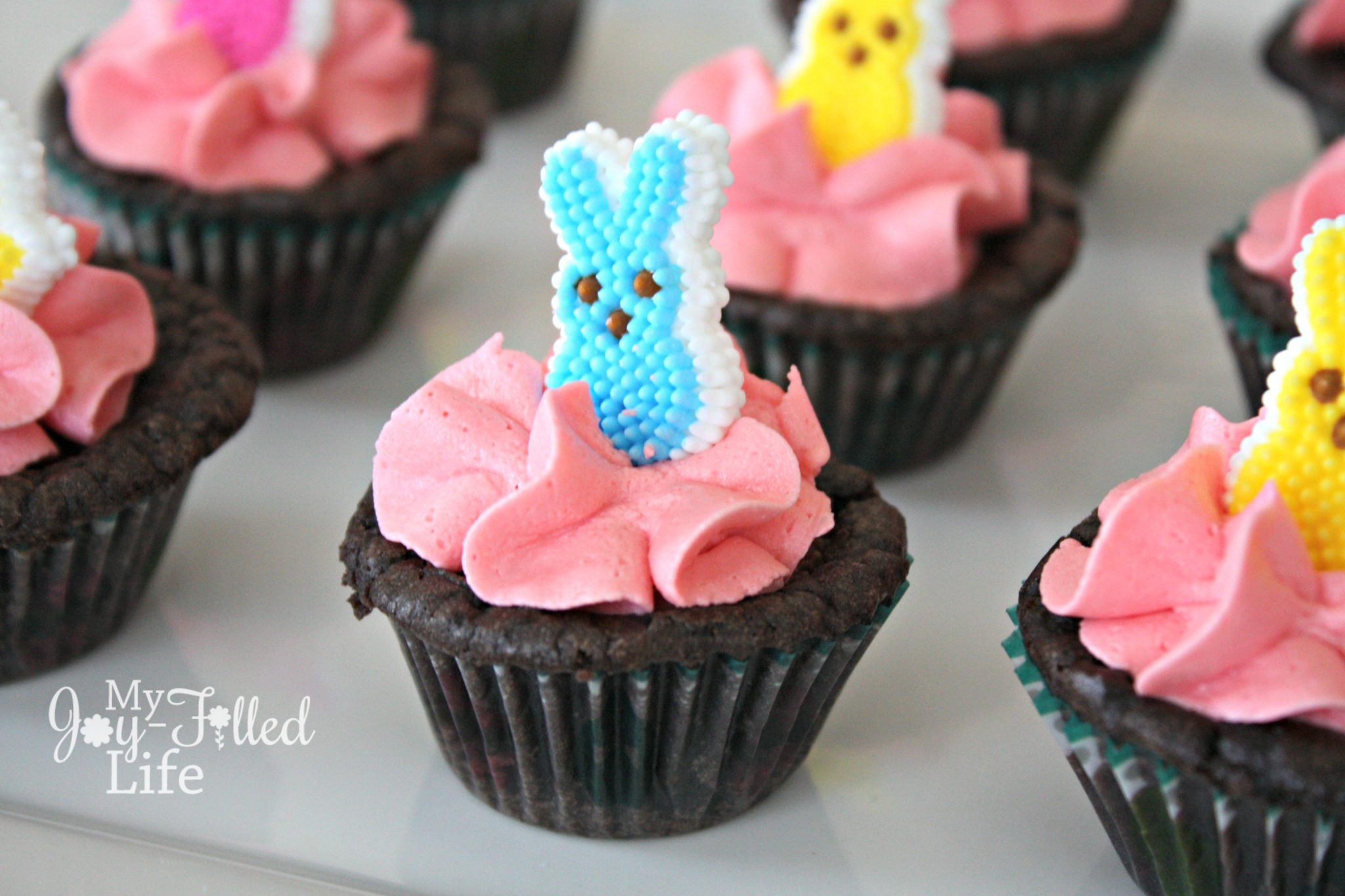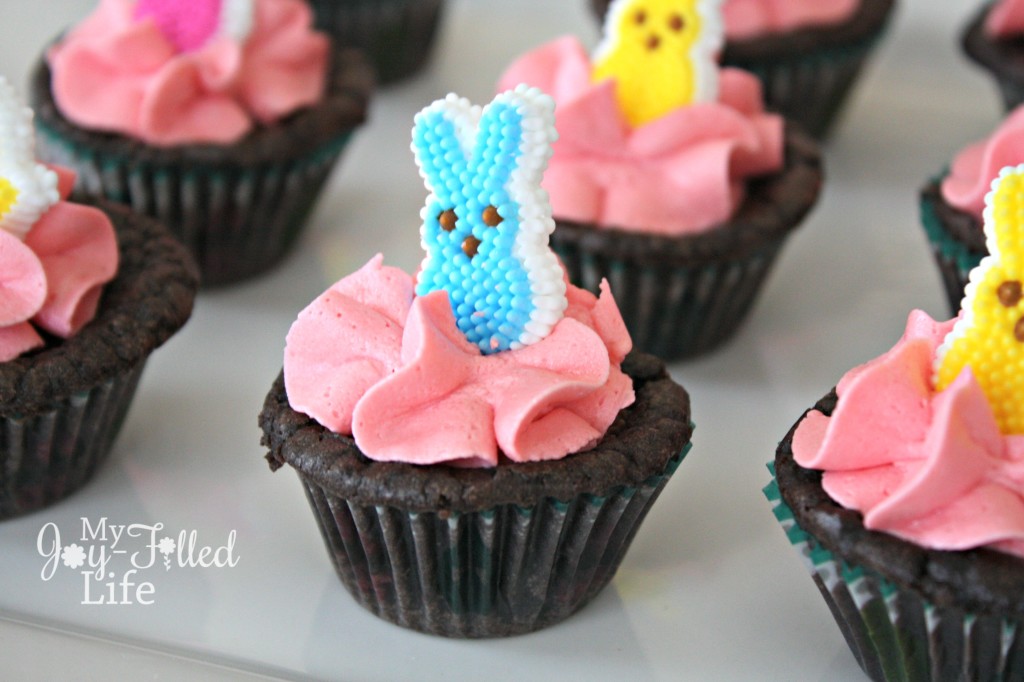 We made ours in 3 spring/Easter colors (pink, yellow, and green) and used Peep and carrot candy toppers. They came out great, were so yummy, and were gone in no time!