I am not a fan of teaching art. I'm not artistic in the least, and I don't like the messes that come along with it.
But, as a homeschooler with 7 children, there is always someone that wants to do a craft, make a project, or pull out the paints – not my cup of tea, but I want them to be able to explore and express their creative sides instead of squashing it at their every request.
We are going on our 7th year of homeschooling and art has always been one of those subjects that gets pushed down the priority list and only gets done here and there. Our 'art class' is never well-planned or formal; it's more like arts and crafts rather than learning about different techniques, terms, and artists. After trying a few different art curricula without much success, we have finally found one that has worked for us!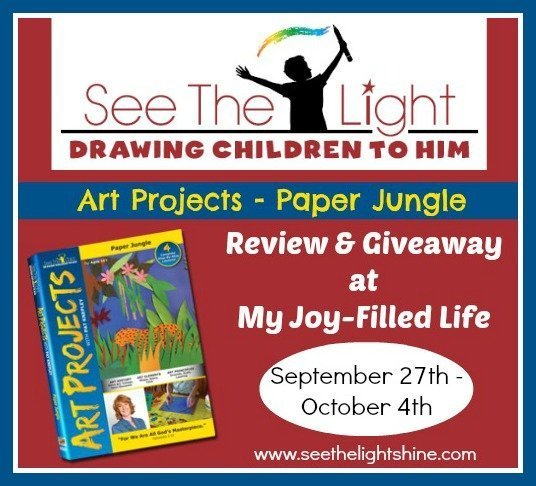 See the Light is an art curriculum company that brings their love of the Lord, their love of children, and their love of art all together to teach a wide variety of artistic techniques. See the Light is a Bible-based DVD series, that is offered in 3 different sets (you can also buy each DVD individually) – Art Class, Art Projects, and Bible Stories.
Our family had the privilege of trying out the Paper Jungle DVD from the Art Projects set. This project is geared for kids ages 10+, but my 4 oldest kids (ages 4, 6, 8, and 10) all participated in this project, enjoyed it, and learned from it as well. It was such a blessing to be able to have all the kids working on the same project/level/curriculum together. It was also beneficial to have the required materials listed right on the back of the DVD (they are also listed on the website).
In the Paper Jungle DVD, Master Artist Pat Knepley will help you create a paper jungle collage by walking you through the process in 4 lessons. As Pat Knepley takes you and your children (I did the project too) step-by-step through each lesson, she will also teach you the history of and techniques of French artist Henri Rousseau.
Each lesson's running time is approximately 25 minutes and then you will most likely need additional time to finish up that step of the project. We watched the lesson first and then we would move to the table and work on our projects, but you could also watch the video and work at the same time. However, if you did the latter, you would probably still need a bit more time to finish up that lesson.
We do a lot of our schooling in block sessions, so for example, when we do an elective like art or music or a literature study, we do it everyday until it's done. Instead of designating a certain day of the week to those subjects, we only focus on one at a time and dive right in. So instead of doing art one day a week, we finished up the paper jungle project in 4 days. Every afternoon when the little kids went down for a nap, we would pop in the DVD and watch the art lesson we were on.
All of us enjoyed watching the DVD lessons (although my boys thought it was a little weird that Pat Knepley kept calling them 'friends'; however, I liked it and thought it was sweet and endearing). I loved that the DVDs held my kids' attention, entertained them, and taught them; my kids learned and retained the information. Pat Knepley reiterates the information being taught often, so the kids learn and remember. She thoroughly goes through all of the steps of the project, making it easy to implement and understand, plus, the video is well done so that you can actually see what she is doing with each step.
Pat Knepley's joy for teaching art is very evident through her voice and expressions, as well as her love and passion for teaching about the Lord. She strategically integrates the Bible into each lesson by making references to different Bible stories, people, and scriptures. She also closes each lesson by picking up the Bible and reading a passage from it. I love that this curriculum is Biblical and wholesome, yet entertaining and educational. My kids enjoyed the entire process and were so thrilled with their finished projects. This curriculum gets two thumbs up from this art-challenged mom.
When you head over to the See the Light website to check out all of the DVDs that are available, be sure to check out the video previews, tips, free lessons, and downloads as well. They have lots of great resources available on their site for you to explore.
You can purchase the individual Paper Jungle DVD for $14.99, as part of the Art Projects 9-DVD set for $99.99, or join the Art Projects DVD-of-the-Month Club and get all 9 DVDs in the set over a 9-month period for $12.50 per month/DVD (and that club price includes shipping).
Or, you can try and win your own DVD by entering the giveaway below – only after you check out the masterpieces my kids made: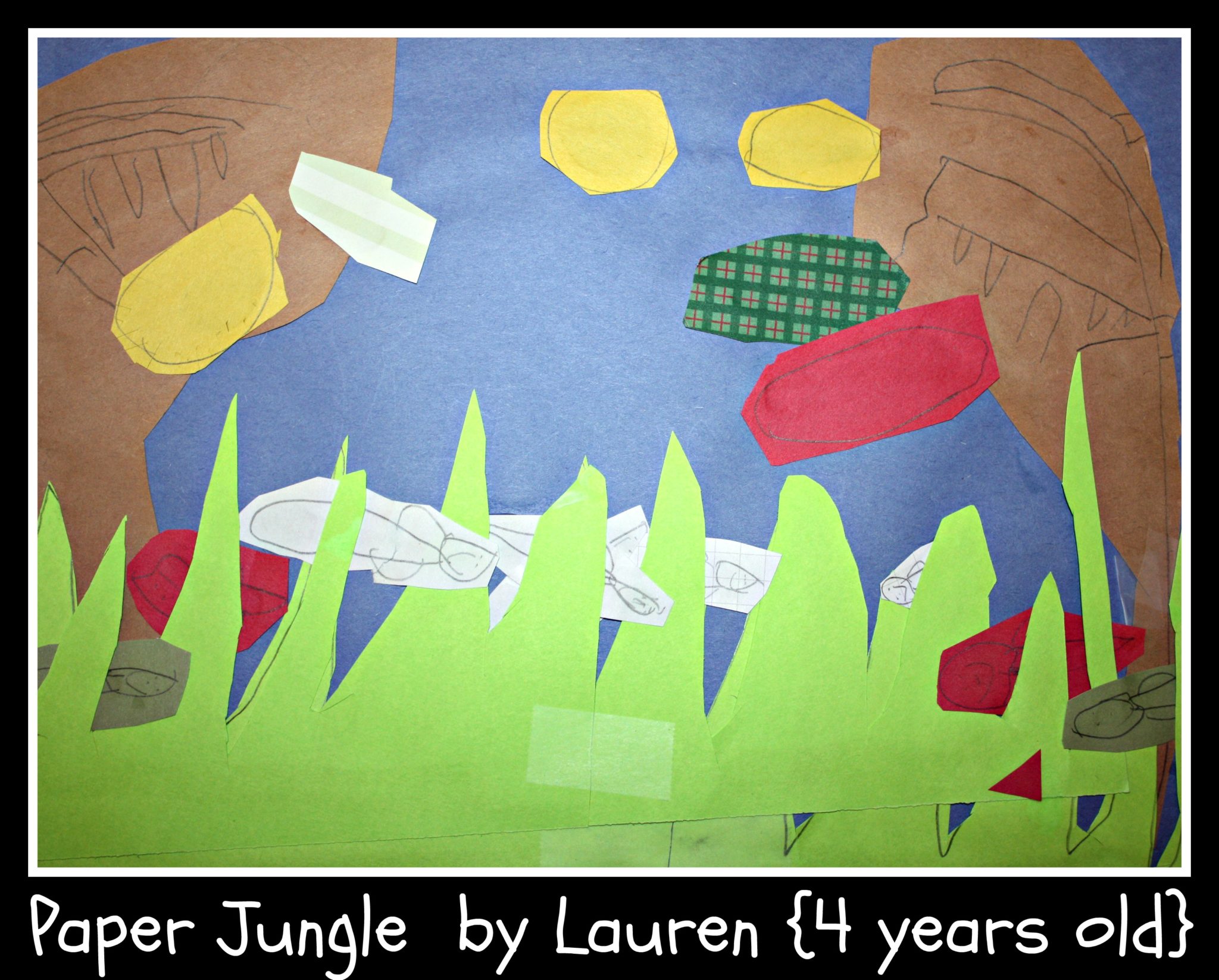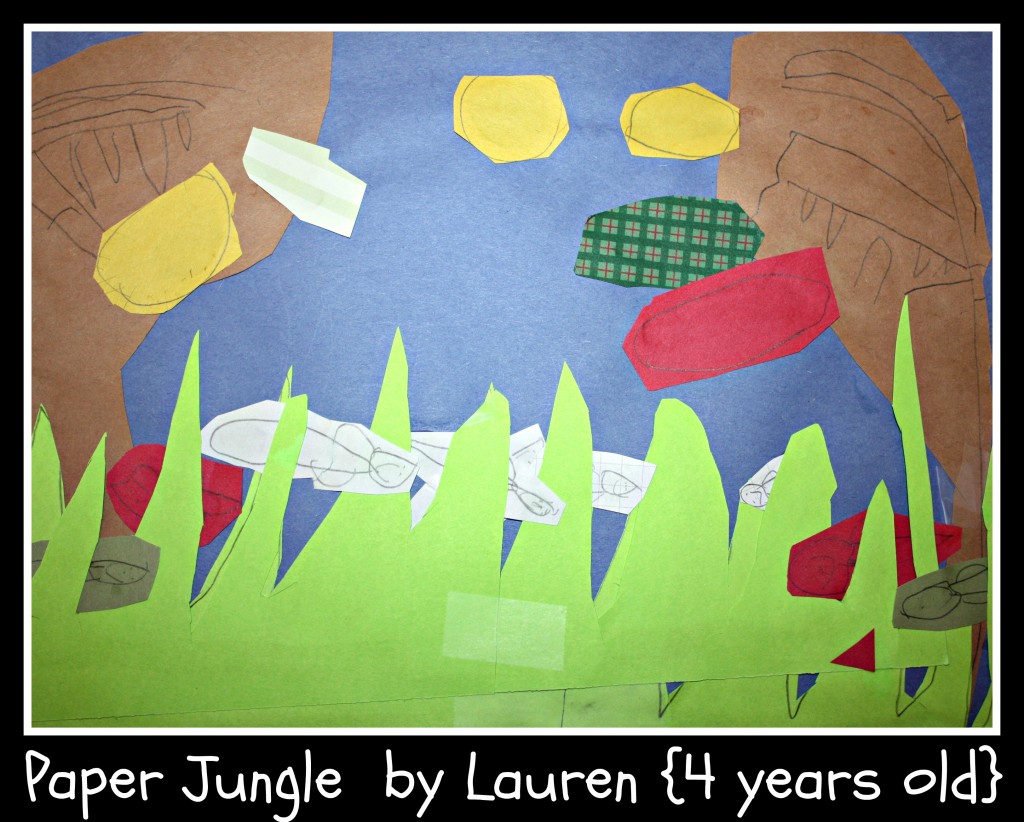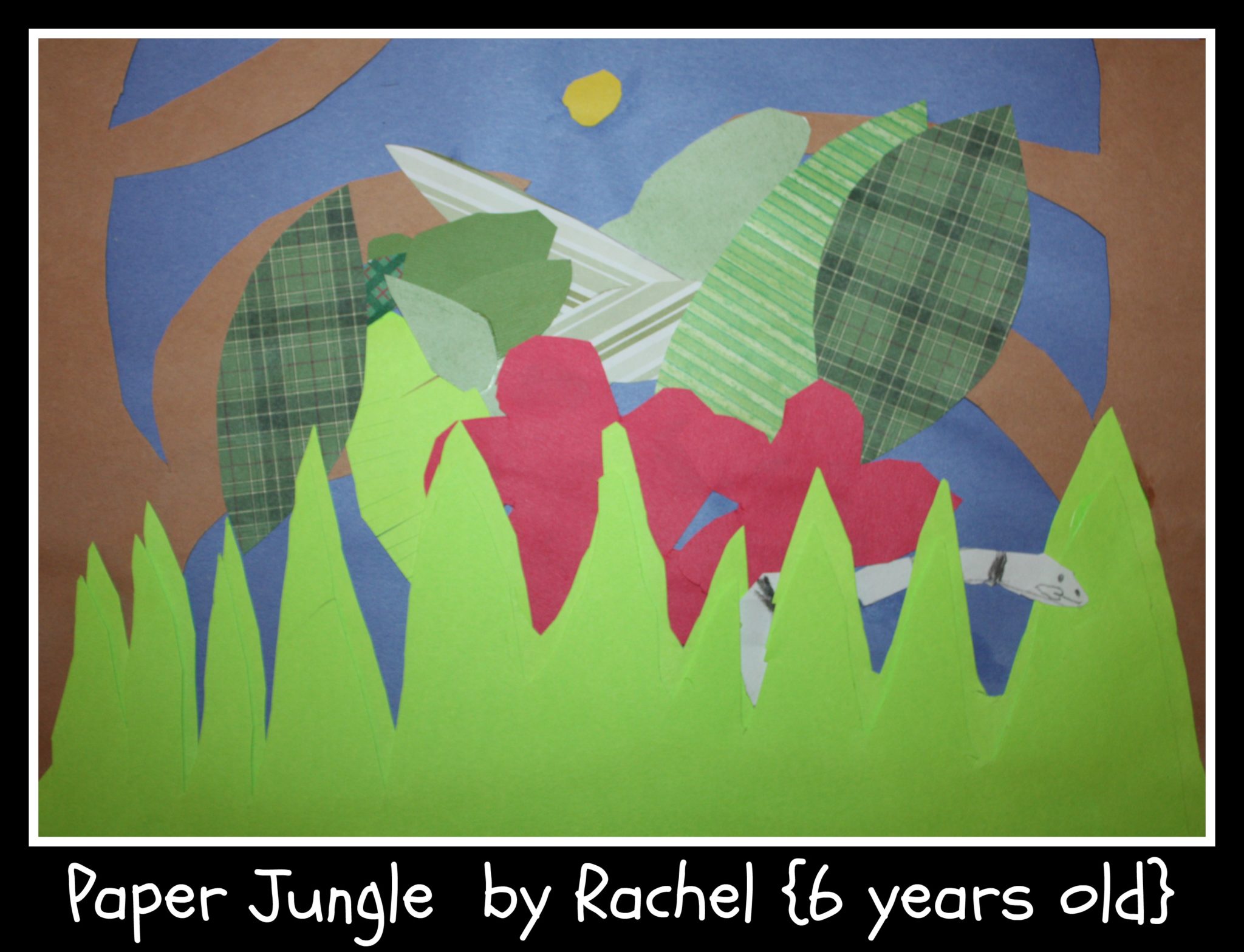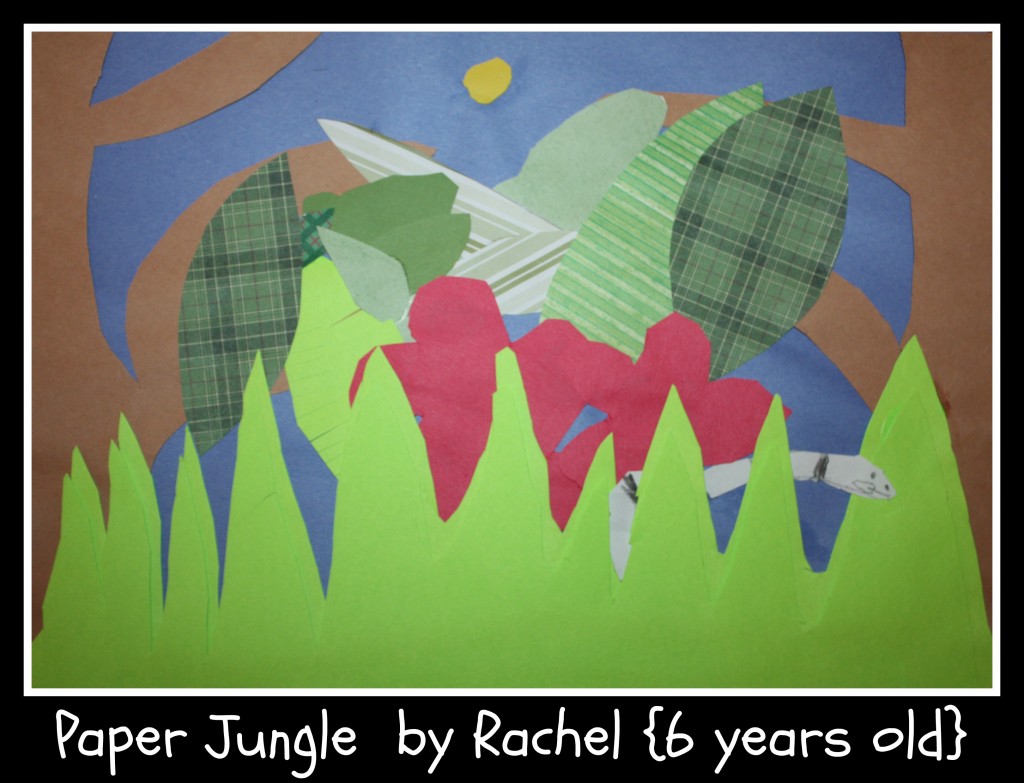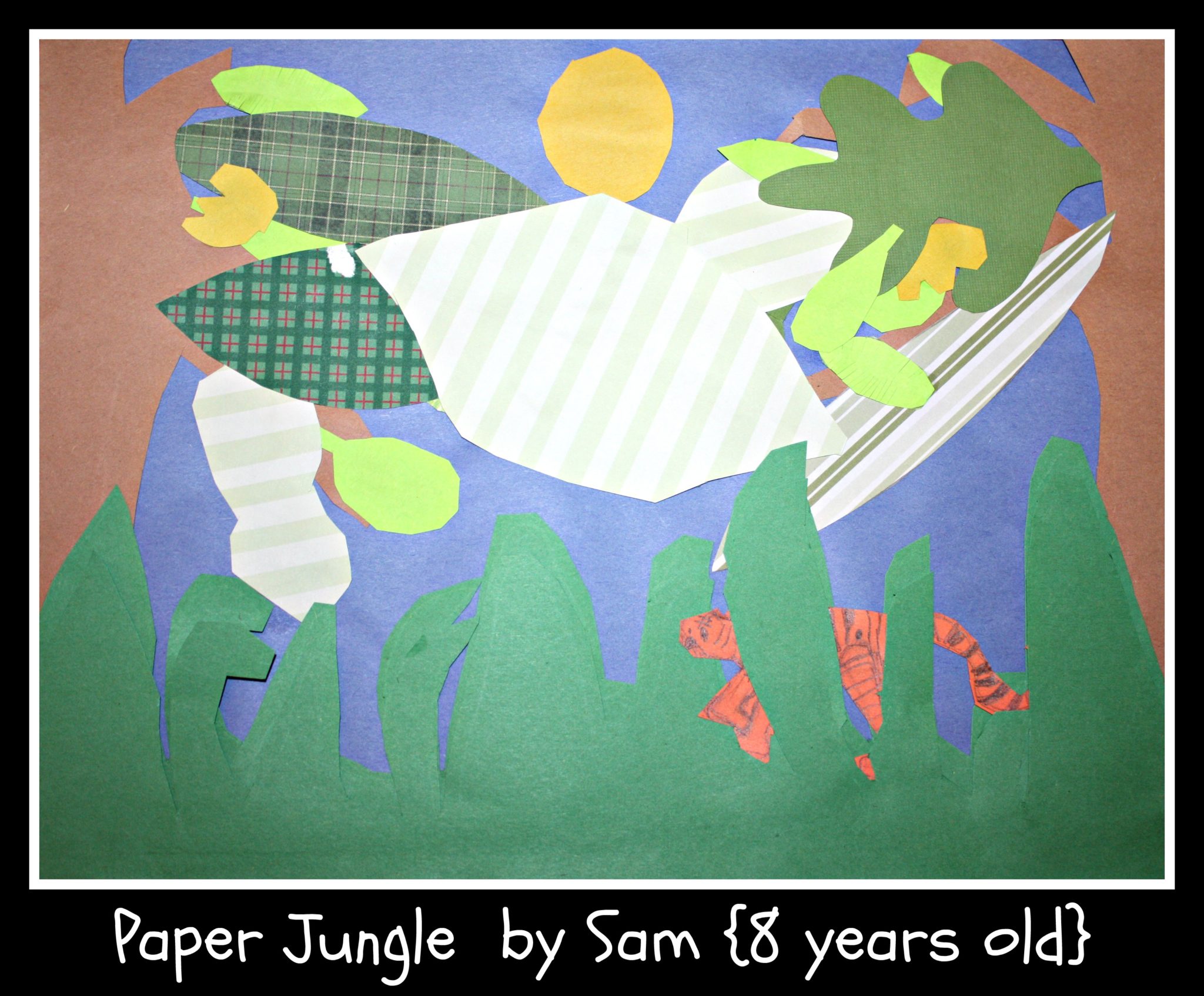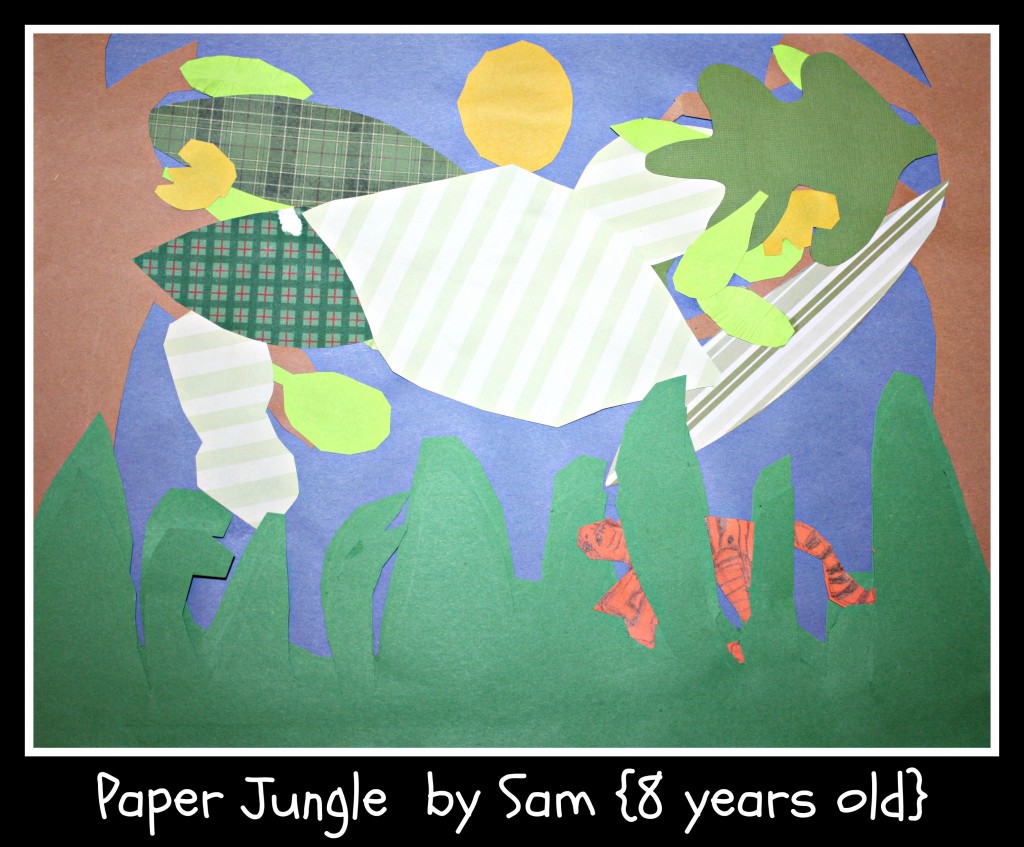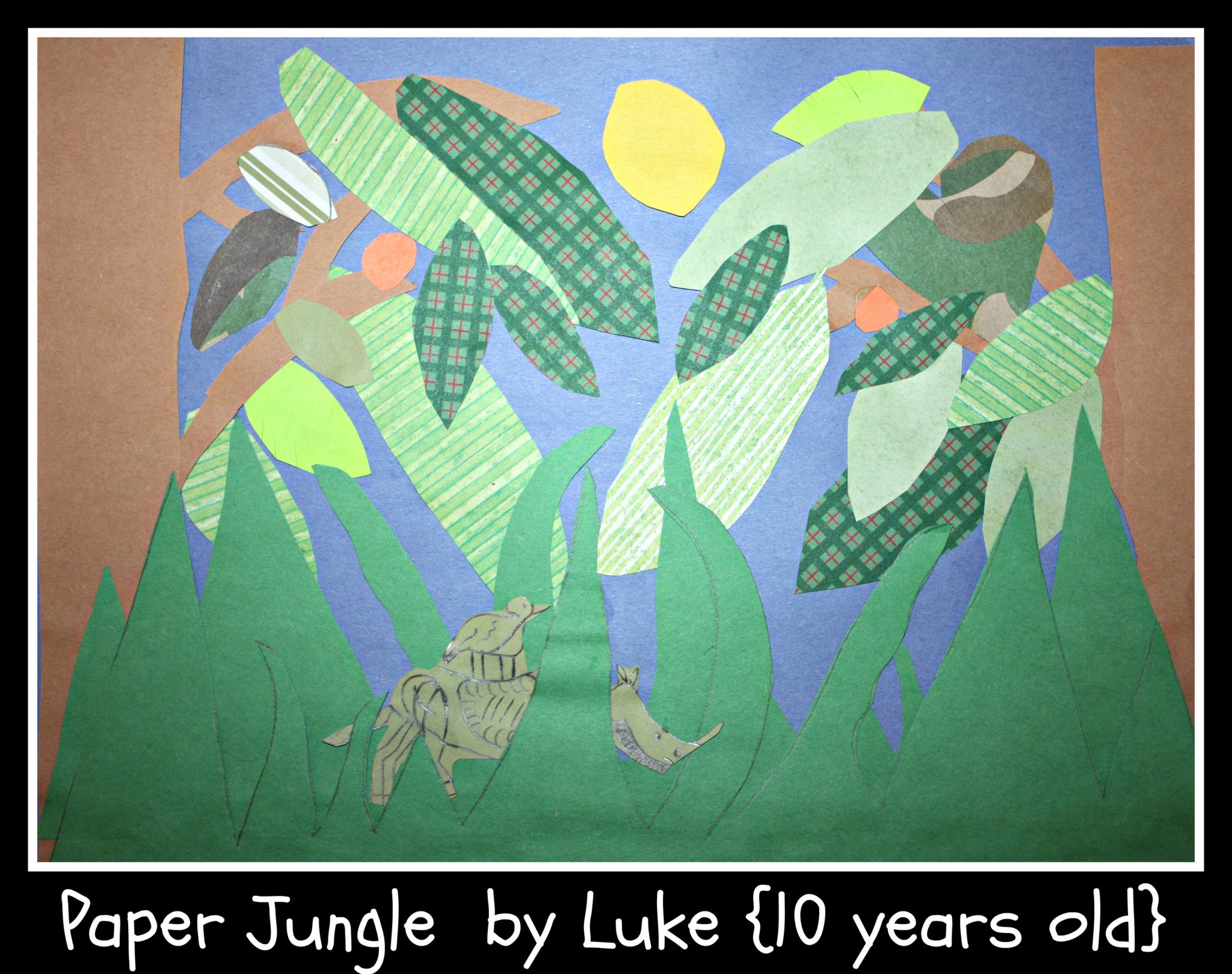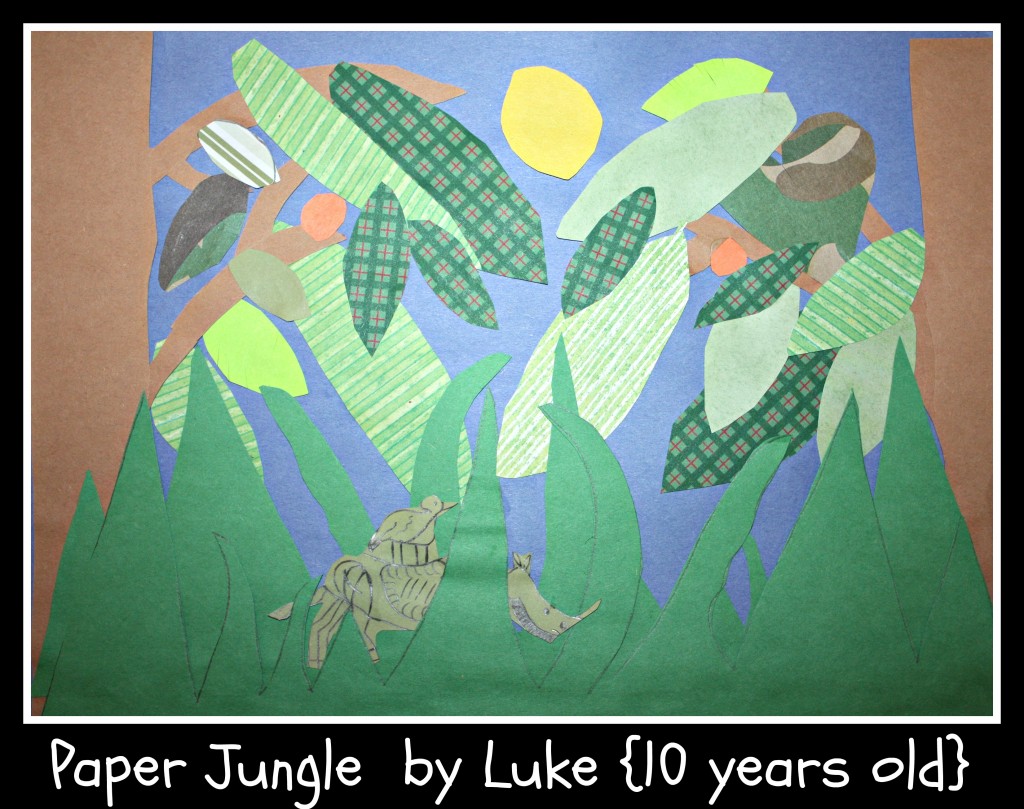 Residents of the U.S. only. Selected winner will have 48 hours to respond to my email to claim their prize or another winner will be drawn. Giveaway ends 10/4 at 11:59pm EST.