I'm always looking for good, wholesome books to read to my children as well as ones that they can read independently. So when Sarah Maxwell of Titus2.com asked me if I'd like to check out the first two books in her Moody Family Series, I took her up on her offer.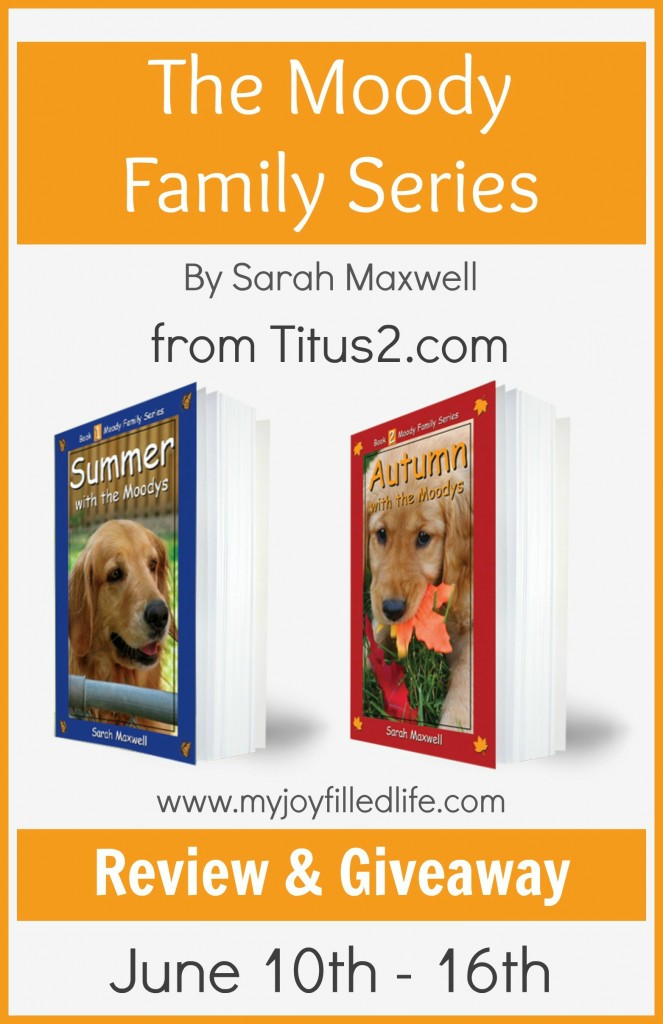 There are 8 books in The Moody Family Series. The books follow the lives of a fictional, Christian, homeschooling family, The Moodys – Dad, Mom, Max, Mollie, Mitch, and Maddie. Sarah sent me the first two books in the series to review – Summer with the Moodys and Autumn with the Moodys.
I decide to read these books during our family read aloud time. My children range in age from 11 years old down to 1 year old and I thought they would all enjoy them as well.
We jumped into Book 1 – Summer with the Moodys which allows you to spend the summer with the Moody family as the four Moody children learn responsibility by starting up their own summer business ventures. You will also experience other aspects of their summer as they help out their neighbors, have family fun nights and field trips, and just live everyday life. The book ends with two wonderful blessings for the whole family.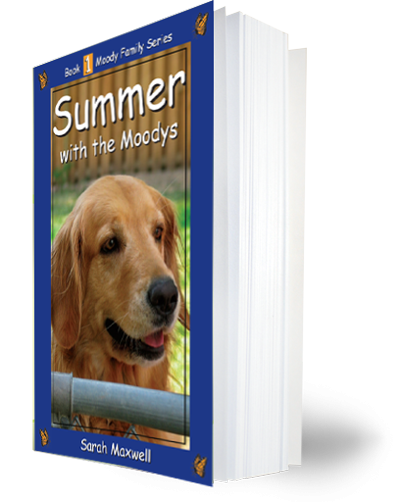 We followed up with Book 2 – Autumn with the Moodys. The book starts out with the start of a new homeschool year in the Moody house. Through the autumn months, the Moody's adjust to life with a new puppy, help their grandparents move to a town nearby, give support to a national pastor's family in Africa, witness to family and strangers, and end with an eventful Thanksgiving celebration.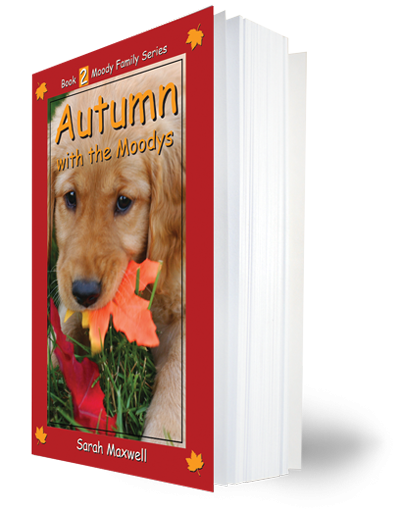 I absolutely love that the main characters of these books are a family that loves the Lord. Family devotions, Bible time, and prayer are part of the Moody's everyday life and you will find these in abundance throughout the pages of these books. There are lots of scripture references and many learning opportunities for the Moody children that point them, and your kids, to Christ. The Moody children are compassionate, diligent, and cooperative examples that your children will be able to relate to.
These books made for great read alouds. They are very well written and easy to read. I have no doubt that my independent readers would have no trouble reading and comprehending them.
If you are are looking for some safe, wholesome, enjoyable, Christ-centered children's books, The Moody Family Series gives you all that and more.
All of the books are recommended for family read aloud for ages 4 and up, and for independent reading for ages 7 and up.
Each book retails for $7.95, or you can buy all 8 books together for $59.60 (a $4 savings, plus FREE economy shipping).
Giveaway:
Enter by using the Rafflecopter form below for your chance to win Book 1 – Summer with the Moodys.

a Rafflecopter giveaway

Selected winner will have 48 hours to respond to my email to claim their prize or another winner will be drawn. Giveaway ends 6/16/2014 at 11:59pm EST.