Going out to dine with your kids is a wonderful experience. The joy on your kids' faces as they feel fancy eating at that special restaurant is so worth it. Parents everywhere do enjoy taking their kids out to eat, but they often struggle with finding a way to do so within their budget. It is surprisingly easy to eat out with kids these days without going broke. Check out these money saving tips for eating out with kids so that your family can enjoy a special family evening out without breaking the bank.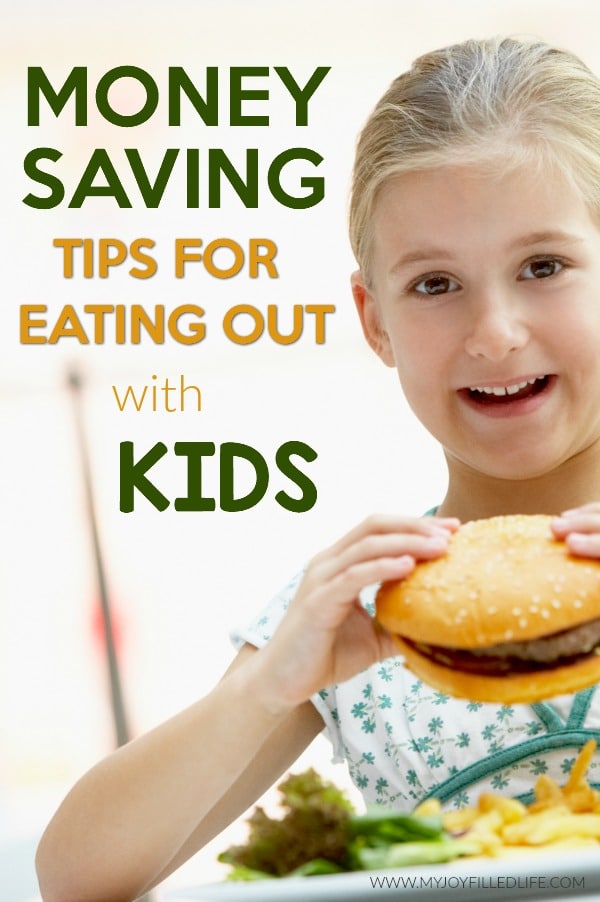 Check out Discounted Sites
There are a few online sites that offer discounted gift cards for sale CardPool is a site where you can purchase restaurant gift cards that haven't been fully used. For example, someone who had a $50 Applebee's gift card, may have only used $20 of that card. This person can go online at CardPool.com to search out a gift card for a local restaurant. You may find that you get a hefty discount when purchasing restaurant gift cards on a site like CardPool.com.
Kids Eat Free Nights
Most restaurants, even local diners, offer kids eat free night. Most of the deals that offer a free kids meal night do require an adult meal be purchased. This can save a significant amount of money when eating out with kids. Call ahead of time to see what the full kids eat free deal is to figure out if you can use this option to save money when eating out with your own family. Take into consideration that kids eat free nights do generally fall on a weeknight rather than a weekend.
Appetizers and Sides Meal
You can easily choose appetizers and sides for your family meal. Many restaurants offer such a wide range of before dinner options that you can create a full course meal without going broke. Review the restaurant menu online, this will ensure you select a Dine In Family Restaurant or a chinese restaurant that offers the best pricing for appetizers and sides to eat out with kids. Have the family sit around the computer as you all review the menus at two local restaurants, then take a vote as to which one you will venture to eat out at.
Share a Meal
Many restaurants serve larger than needed portions of food. When ordering an entrée, ask for a second plate. You can easily share an entrée with at least one family member. Think about the savings that will incur when you have two family members sharing the same entrée! This will surely be a great way to eat a reasonable portion of food while saving money during your restaurant trip. An adult entrée for two young kids is more than likely enough food for both of them and will likely even cost less than ordering two kids' meals.
Skip the Drinks and Dessert
When we go out to eat with our kids, we all order waters. I'm sure the servers hates this because they probably think we are cheap, but oh well. Not only is water free, but it's healthier than soda, lemonade, tea, or juice. We hardly ever get dessert when we go out to eat, unless it's a special occasion. It's just too expensive, so we skip it. Instead, plan ahead and have a pan of brownies or a plate of cookies waiting for you when you get home.
Plan Ahead
Check out the menu of the seafood restaurant you plan to dine at ahead of time. Figure out what everyone will be having before you get to the restaurant; that way you know the cost and what will fit into your budget and won't be stressed trying to figure all that out while the server is looming over you. Also, prepare your kids on what to expect as far as what they will be allowed to, or not allowed to get when you go out to eat (ex. no desserts).
There you have it some simple money-saving tips for eating out with kids that will surely make the whole family happy. There are many ways you can work to ensure that your family is able to enjoy dining out on a budget without feeling the need to say no more than yes. Consider using these money-saving tips for eating out with kids the next time you plan a family meal out.
Share in the comments some additional ways you save when eating out with your kids!
You might also like: