Kids love stickers!
Why not use something that kids love and enjoy and tie it into their schoolwork or educational opportunities?
Not only are stickers fun, but they provide many additional benefits besides just enjoyment. Stickers can promote creative thinking, reasoning, and understanding. The peeling of stickers helps with fine motor skills and hand-eye coordination, which strengthens a child's ability to write and draw. Stickers can help build confidence and independence by tapping into a child's areas of interest.
Stickers can also provide a welcome break or change of pace to your typical learning routine. We all, parents and students, can use a little something once in awhile to shake up our teaching, or learning. Stickers can do just that.
Here are several ways that you can include stickers in your schooling –
Make your own Memory game
Memory games can be used with so many different subject and topics. You can do a simple matching game for younger children or a more difficult one for older students like matching states to their capitals or coins to their value.
Simply create a 4×5 square table in whatever word processing program you have, stick the appropriate stickers onto the squares, laminate, and cut out. You are now ready to play! If you are doing a more difficult one like the state capitals, you could use state stickers and then write the capital on the matching square. Or if you wanted to use coins, you could put a certain number of coins on one square and write their value on the matching square. Really, the sky is the limit with this as to what subject you'd like to use and how difficult you'd like to make the game.
Make your own Bingo game
Making a Bingo game is very similar to the way you would make a Memory game. Just make a 4×5 table, but this time make sure you put different stickers in each square. Make several boards and be sure to put the stickers in different spots from the other boards. Make one extra board and use that as the call cards by cutting that board up. Laminate the boards for durability. You are now ready to play! To make this game a little more difficult you can put information on the call cards that match up with a certain Bingo square; using the states example – put the state stickers on the game boards, but on the calling cards write the state name or capital.
Phonics Practice
Get some all purpose labels and write the letters of the alphabet on them. Have your child go around the house and stick the labels to things that start with each letter. Be sure you buy the 'removable' labels, or else your household items might have permanent labels.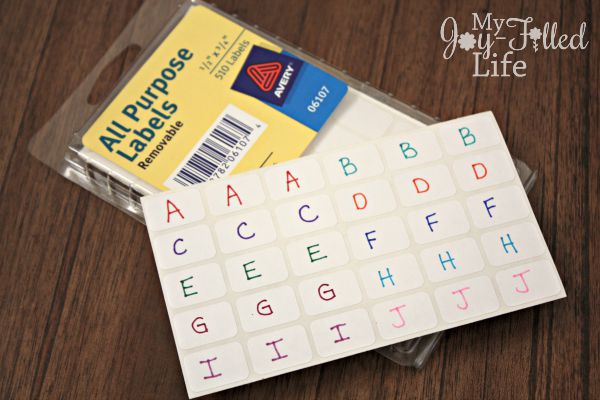 Story Scenes
Give your child a bunch of stickers and a blank piece of paper and let them create a sticker scene. Then, depending on the age of the child, have them narrate what is going on in the scene while you write it down or have them write their own little story to go along with the picture they created.
Flashcards or Learning Charts
Make your own flashcards or learning charts. Whatever topic you are working on our learning, do an internet search for stickers in that topic. Once you get the stickers, simply make flashcards or charts out of card stock with the appropriate stickers and labeling. Below is a chart I made for coin values.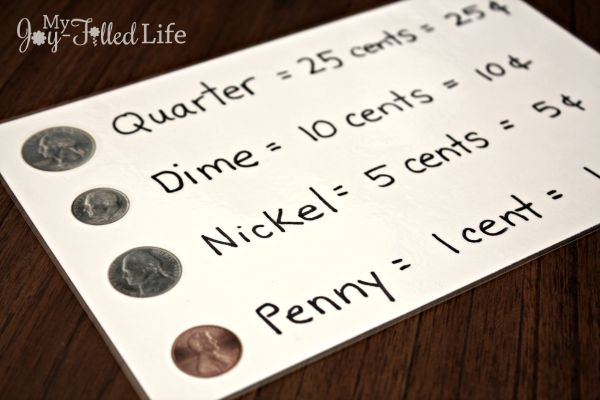 Use them in notebooking
If your child does like drawing, you can substitute stickers in the areas where a drawing would be required. I have a couple kids that get really discouraged with notebooking because they do no like to draw, so we get corresponding stickers when we can.
Spelling
Make spelling a little more fun and hands-on by having your child use alphabet stickers to spell out their words instead of just writing them.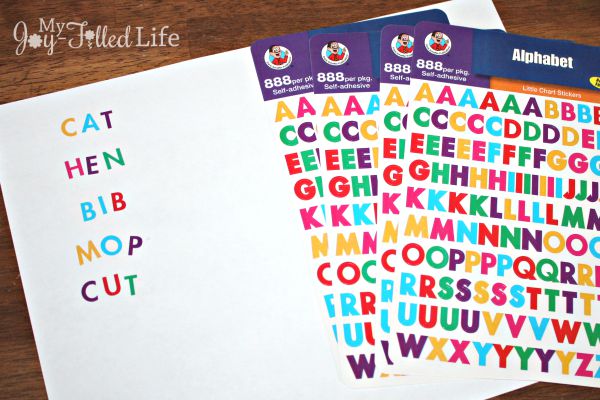 Sticker Books
There are so many sticker books on the market today. Some of our favorite educational ones are from Usborne Books and More. They have a large selection of sticker books on a number of different topics.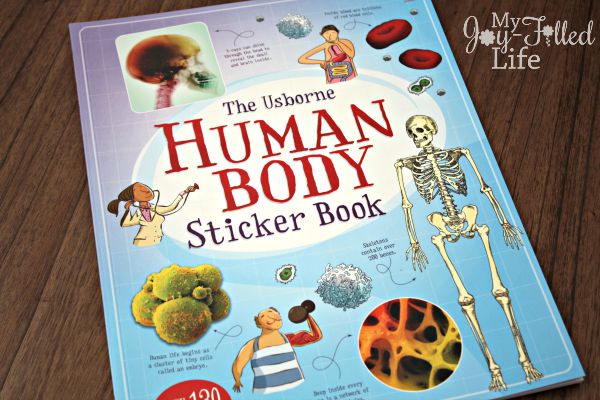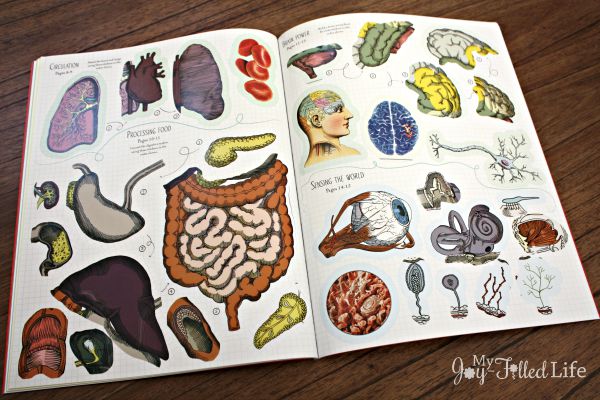 The reference sticker books from Usborne are really quite amazing. They have so much information and detail. They are sure to make learning about a topic more interesting and fun.

Can you think of more ways to use stickers in your homeschool?
This post is part of a collaborative Homeschooling Out of the Box blog hop.
For even more out of the box homeschooling ideas, click the graphic below.