Homeschooling is similar to running a marathon…a very, very long marathon. Each week, well each day sometimes, is very different from the last. With every passing week I find myself either praising the Lord that we all survived, or running through the neighborhood, pumping my fists in the air singing, "We are the champions, my friends…"
Ok, well, maybe I'm not exactly running through the neighborhood…but in my mind I am!
Homeschooling is tough. Much like the marathon race, we find that we need to sometimes just dig our heels in and do it. Regardless of our feelings about it for the moment.
But often times the motivation just isn't there, and I find myself ready to just quit. Throw in the towel. Give it up.
I. am. done.
The problem is, I know homeschooling is "it" for us. I know it's what we need to do, but I still find myself ready to quit.
How in the world do I keep on keepin' on during those difficult days?
How do I persevere through the challenges?
Seven Keys to Help You Keep on Keepin' on!
Take it one day at a time.
It's incredibly easy to think of our homeschool journey as a big picture. We focus on the end result of graduation, and wonder how we'll ever usher our children into greatness if we can't usher them through fractions today! Consider what needs to be done academically today.
Maybe nothing different from yesterday. Maybe a review. Maybe to push forward. Maybe a break?
Focusing on the here and now, will keep those overwhelming feelings at bay. The less we overwhelm ourselves the more likely we can keep on keepin' on.
Take it one subject at a time.
Or one child at a time, depending upon how your home is run. I have three elementary children schooling in my home along with a preschooler and toddler. Just caring for those five precious babies can be overwhelming, let alone schooling them as well.
When I wake in the morning, I'm immediately overwhelmed with the day that lies ahead (I get overwhelmed easily).
However, once I just focus on one task at a time, I find that I can move easily from one child to the next without wanting to give up. At the end of the day, most days, our academic goals are accomplished, and I feel like a beast who tackled the day!
Remember why you're homeschooling.
You know, one of these days I'm going to post my reasons for homeschooling on my kitchen wall. Maybe my school room wall also…and possibly my bedroom wall as well.
There's a reason why you began homeschooling, and there's a reason why you're still homeschooling. Why is it? Remembering our reason(s) for homeschooling drives our passion to push through those tough days.
Perseverance needs a reminder of why we're doing what we're doing. Revisit that reason weekly, daily, or even hourly if necessary.
Write down your homeschooling goals.
Along with remembering our reasons for homeschooling, having our goals for homeschooling written down is helpful in keeping our focus.
Often times I find that I become overwhelmed with our homeschool over things that are of little value to us. I grab hold of the world's perspective of homeschooling, and forget our family's goals leading me ready to give it up for good.
What is it you want out of homeschooling?
What is it you want to give to your children with homeschool?
Often times answers to those two questions will dispel most overwhelming feelings, giving us the "umph" we need to keep on keepin' on.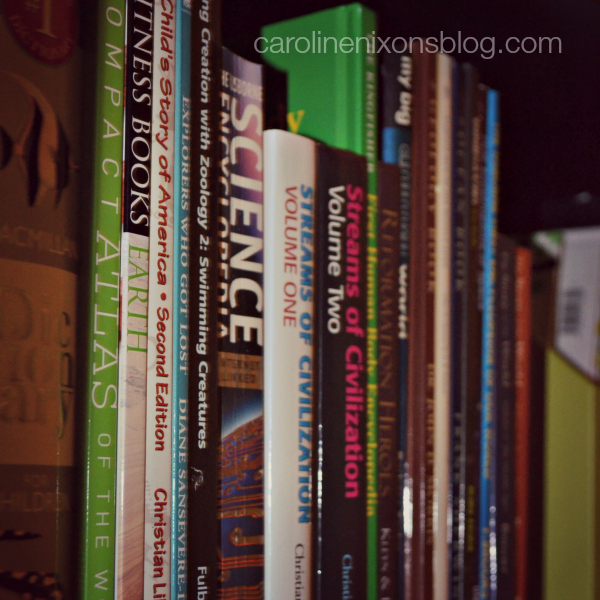 Take a break.
And I mean a real break! Not one of those weeks where you do school "light" and then end up even more frustrated with yourself! Take a real week off, and just enjoy time together.
A field trip. A trip to the park. Visiting family. Play games together. Just take the focus off school for a time. Refreshment is sure to follow.
Maybe you need more than a week, maybe you don't need a full week. Regardless, when you find yourself ready to kick the dust…take a break.
Re-evaluate your curriculum.
Maybe you're burned out due to curriculum burn out. Ask yourself if changing something up will bring some refreshment to your homeschool.
Even though our core curriculum hasn't changed in the past five years, how we approach it has changed. It's changed with the ebb and flow of our family dynamics. It's changed due to interests, and abilities.
Sometimes a moderate, or drastic change in curriculum is enough to keep us persevering in our homeschooling goals. There are so many quality curriculums available to homeschoolers, chances are your child will not fall behind if you change things up a bit.
Call a friend.
A fellow homeschooling friend for that matter. One who shares the struggles that homeschoolers experience. Chances are she's been there, done that, and can offer encouragement.
Some days homeschooling isn't a big deal. The children work diligently, there aren't any crises to attend, no one has peed on the ceiling…and then there are the other days. The days you don't want to wake up to. The days you dread approaching. The days which send you running away from your own home.
Just because we face challenges in homeschooling doesn't mean we should give it up. In the long run, the benefits of homeschooling far outweigh the challenges we face.
So keep on keepin' on, friends. Your homeschool is worth it.
---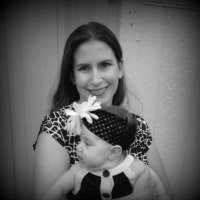 Hey there, I'm Caroline! I married my husband in 1999, we began having children in 2004, and four years later began our homeschooling journey. During this time period, I found myself knee-deep in crying babies, and laundry. As challenges grew, so did God's grace, and I currently seek to share what God reveals to me through my blog: Anchored In His Grace. I see myself less of a writer, and more of a sharer. I simply want to share how God has shown me his abundant grace with you, because really, his grace is for you as well! Whether it's through teaching little hands how to write, instructing big kids in Biblical character, or marital strife that needs to be dealt with, the fact is, everyday leads me to say, "Lord, I need you!" I'd love to meet you; stop by Anchored In His Grace to say hello.