I was blessed to be able to spend time with my mom. She lived in Philippines all her life. She came here in California last year, November and stayed with us for five months. She is now spending time with my sister in Chicago. She absolutely loves her squash! She loves it steamed, in stews and in coconut milk sauce. I introduced her to the different kinds of squashes. In Philippines, she is only familiar with one type of squash which is "Kalabasa". Imagine her delight when we took her to the pumpkin farm last November! It is pretty much a staple in Philippines! It is healthy and very economical. From the young shoots, to its flowers and seeds..you will get the most out of just one "kalabasa".
Thankfully I do not have problems finding "kalabasa" or "kabocha". I introduced and cooked acorn squash, zucchini, yellow squash and butternut squash. Kabocha is a Japanese Winter squash and have a lot of health benefits. Aside from it being low carb , it contains beta carotene , iron , calcium and it is high in fiber too. To learn more on how nutritious winter squash is, read HERE.
She also loves yam leaves! I was only able to find this at a Filipino/Asian store. Yam leaves are heart like in shape with a pointed tip and they have a vibrant green color. Less bitter than most greens, mild in flavor and it is very similar with spinach , taste wise that is. Yam leaves are very rich in vitamins A , C , riboflavin, fiber and iron. I am happy to share my mom's favorite squash recipe. In Philippines , you can saute this with meat or shrimp but we opted for a meatless recipe. Some season their recipe with fish sauce but I prefer to use Himalayan salt. You can just use any regular salt as well. I used Costco's Himalayan salt .This recipe is budget friendly, simple and very nutritious!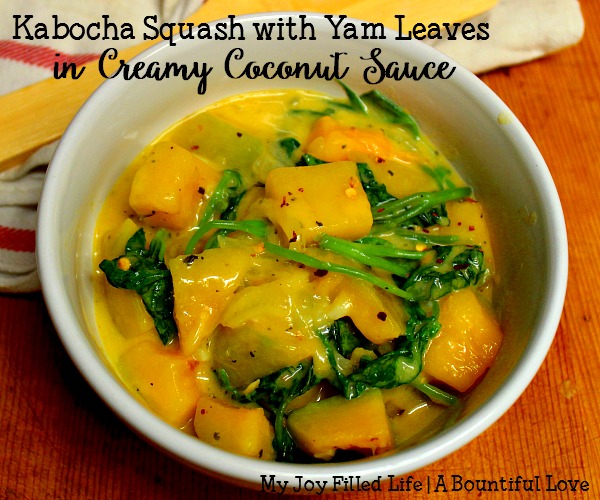 Ingredients:
1 Kabocha Squash
1 medium size yellow onion, chopped
4 garlic cloves, minced
3 tbsp coconut oil
1 8ozcan of coconut milk
4 cups Yam leaves
Pepper and Himalayan salt , sea salt would work fine too! to taste
Optional: red pepper flakes
Directions:
Preheat oven to 400 degrees. Wash the Kabocha squash and pat dry. Place the squash into a cookie sheet ( lined with aluminum foil).
Drizzle the whole squash with 1 tbsp of coconut oil. Making sure to spread the oil all over the squash. Roast for about 10 minutes.
Let it cool and now you can peel and cut the squash with ease. Cut the squash into cubes .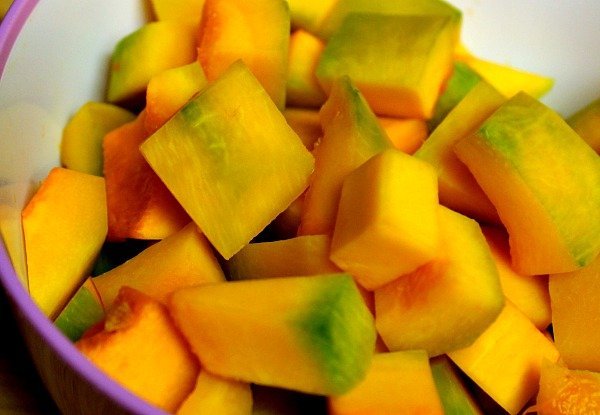 Heat a large pan ( I used a wok) with the remaining coconut oil. Saute onion until translucent , then add garlic. Saute until garlic is fragrant.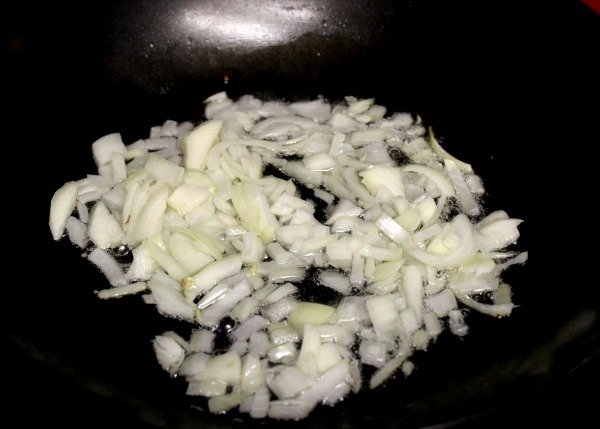 Add the cubed Kabocha squash , sprinkle with pepper and mix.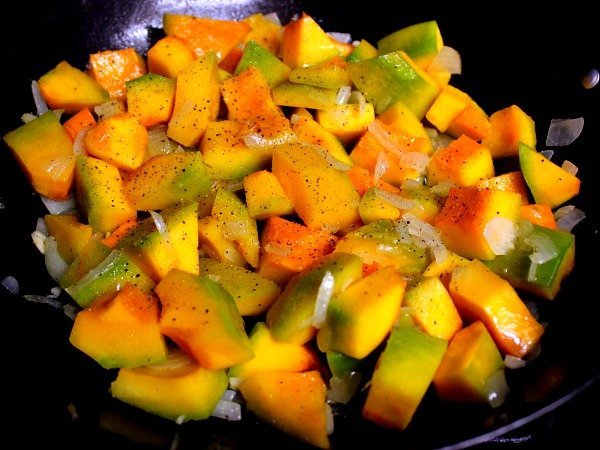 Toss for a couple of minutes. Add the can of coconut milk and bring to a boil. Reduce heat to simmer. Keep on stirring to keep it from forming a layer of skin. Remember that we pre cooked the squash , do not overcooked more than 25 minutes. However, it depends on how soft you want your squash is. My mom prefers it really soft. I also like it soft because I can mash it with rice, so our picky child will not even "know" she is eating squash. I called it "yellow rice".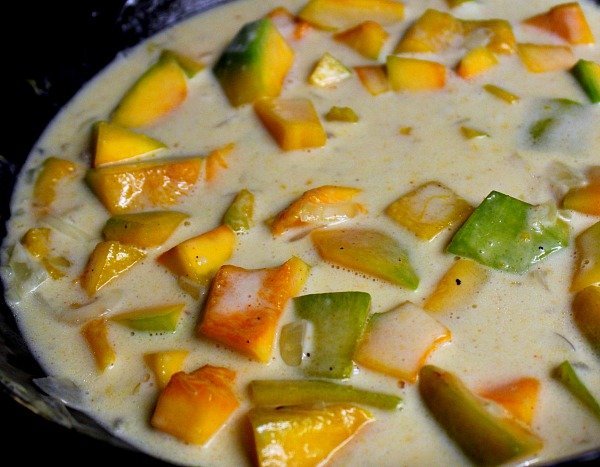 Add salt and pepper to taste. Turn stove off , then add the yam leaves. The heat will cook the leaves.
Totally optional , you can red pepper flakes. I personally love the bite of the pepper flakes! Serve it wit rice , brown or white. It is also great when serve with quinoa.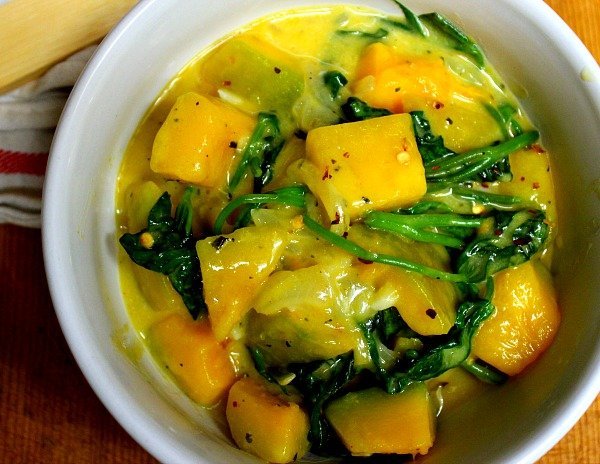 Don't forget to pin and share!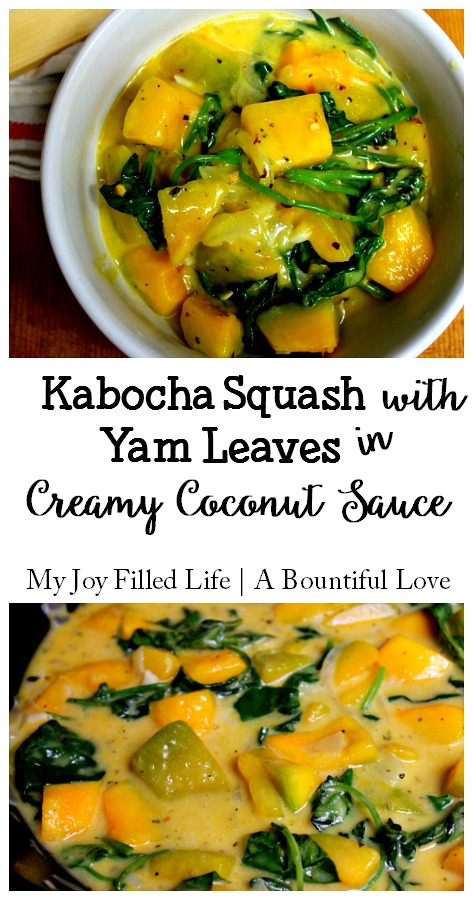 Love squash too? Try these recipes too!
Butternut Squash Noodle Soup with Tofu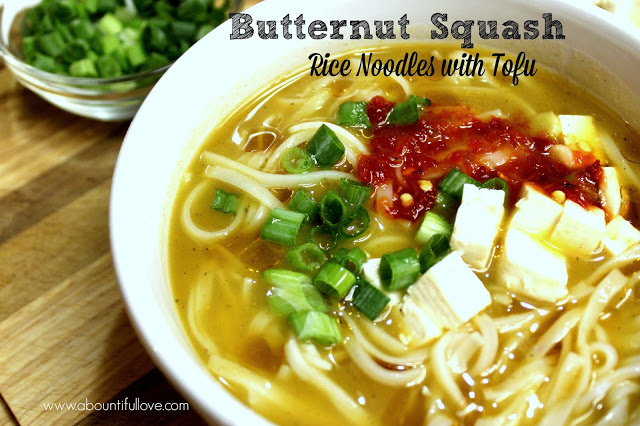 Black bean and Butternut Chili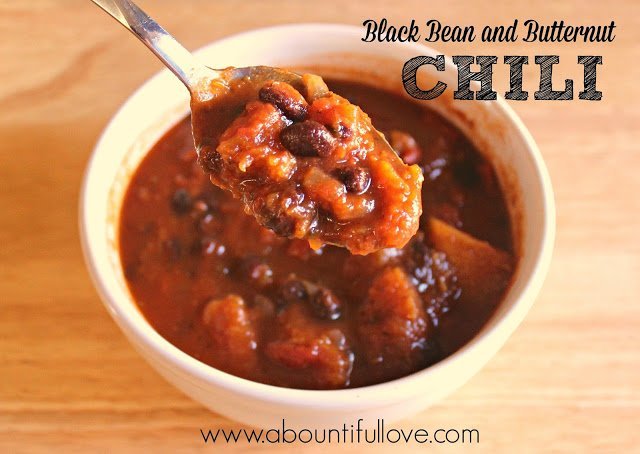 Save
The following two tabs change content below.
Cristina is a graduate of BS Psychology turned stay at home mommy of two beautiful and active girls. She's been happily married for 7 years, married to a God-fearing and Jesus-loving man. She loves sharing healthy and budget friendly meals - meals that will fit every budget.