I've slowly been building our What's in the Bible? DVD collection and I plan to use the DVDs along with our preschool curriculum this year. My kids really enjoy them so I wanted to find some crafts and/or activities to go along with each of the DVDs.
So, Lord willing, I'm going to post a new collection of crafts, activities, and printables each month that go along with one of the DVDs.
For today's post I've rounded up ideas to go along with Vol. 1 – In the Beginning.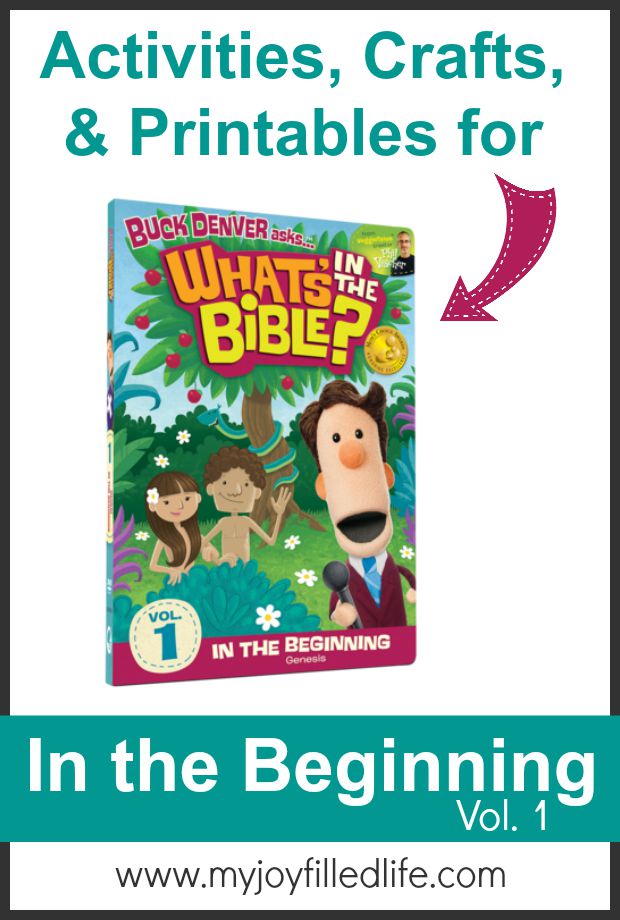 What's in the Bible? Vol. 1 – In the Beginning, contains two 25-minute episodes:
What Is the Bible?
How is it put together? Laugh your way to a better understanding of the structure and purpose of the world's most important book.
Who Wrote the Bible?
Explains how the Bible was inspired and how Genesis sets the stage for the rest of the Bible and all of history!
Travel back to where it all started, in the Bible's first book. You'll experience Creation, walk through the Garden of Eden and meet the world's first humans – Adam and Eve. When they choose to go their way instead of God's, sin enters the world. As we continue on, we see sin's devastating effects in the stories of Cain and Abel, Noah and the ark, and the Tower of Babel. Learn all about the world's most important book – what it is, who wrote it, and why can we trust it.
Crafts
Activities
Printables
Books