Christmas is about 3 weeks away and right now all of our Christmas decorations and ornaments are packed away in storage. We recently moved out-of-state and are temporarily living in a rental home until our new house is complete. That won't be until sometime in January, so we will not have access to our Christmas stuff!
So, I have 7 pairs of little hands (okay, some aren't so little anymore), that will be busy making homemade Christmas ornaments for our tree (we did manage to keep our little fake tree out of storage).
I searched on Pinterest (I don't even use Google anymore) and checked out some of my favorite kid bloggers to get some ideas for some ornaments that the kids would enjoy making.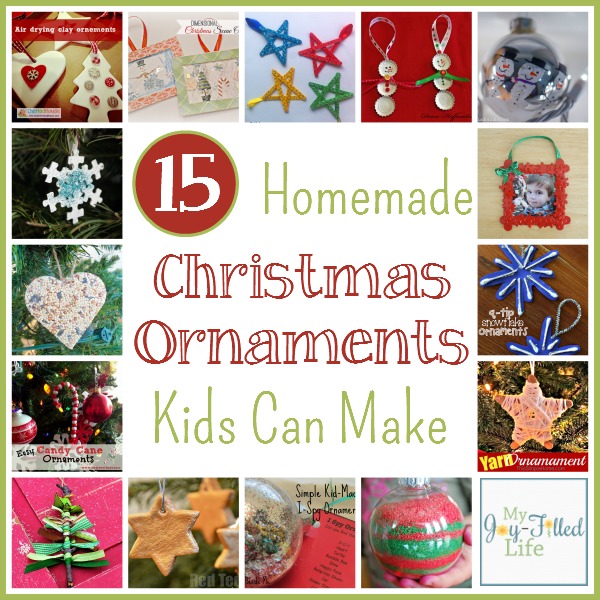 Here are some of my favorites from the ones I found: