Another year gone by, another one just ahead.
Our family has so much to be thankful for! We have had quite a year, and are beyond blessed!
The Lord has been working in many different areas of our lives this past year. He has been strengthening our faith, teaching us patience and contentment, and showing us just how precious life is and the need to enjoy every moment!
Here are some highlights from this past year:
Life Highlights [in chronological order] –
1. After a failed attempt the previous year to sell our house, our house sold this past March after only 2 days on the market. God clearly had the perfect family to buy our house and He sent them to us. Praise God for answered prayers.
2. We survived our first year with twins! Some days I still can't believe we have twins! They are so fun and such a joy!
3. I started a blog! My Joy-Filled Life as born on March 28th, 2012. More on the blog below.
4. My husband and I celebrated ten years of wedded bliss on April 13, 2012. Really, it has been the best 10 years of my life!
5. Two days later, on April 15th, we found out we were expecting our 7th child! If you had told me ten years ago that I would be a stay-at-home, homeschooling mom of 7 children, I would have that you were crazy! Now I'm sure most people think I'm the crazy one.
6. We built a house. The Lord opened doors for us to build our "forever home." We are blessed to have been able to "up-size" from our previous house to something bigger and more accommodating for our growing family.
7. We vacationed in the Outer Banks with my extended family. We had a lot of fun relaxing by the beach and enjoying the time spent with one another.
8. We welcomed our 7th child, Maximus William, into the world on December 16, 2012. One of the best days of my life!
Blog highlights [in chronological order] –
1. My Joy-Filled Life was born on March 28, 2012. I wasn't sure where this blog was going to go or where it was going to take me, but I prayed about it and gave its path to the Lord and He has blessed me with several opportunities and many, many wonderful relationships!
2. After finding out I was pregnant, I felt led to start a link-up for pregnant bloggers. So, I started the My Pregnancy Journal Link-Up. The link-up is a fun, encouraging place where pregnant bloggers and mommy bloggers can link up pregnancy updates, baby milestone updates, birth stories, or anything pregnancy, birth, and baby related.
3. After trying several different science curriculums that weren't a good fit for us, we decided to give Apologia a try, and we fell in love. I thought it would be nice to have a place to go and find other bloggers that also use Apologia to see how they use the curriculum in their home, get new ideas, and offer each other support. And that's why I started the Apologia Blog Roll. You can link up your blog if you are using any Apologia curriculum (not just science).
4. I took the leap and started a facebook page for the blog. I have really enjoyed being able to connect with other bloggers, followers, and readers through facebook.
5. We love our ipads! All of our kids enjoy using them for playing games and for educational purposes. I ran a series called Our Favorite Apps to share with readers some of our favorites.
6. My Joy-Filled Life was nominated in the Best New Homeschool Blog category for the 8th Annual Blog Awards hosted by The Homeschool Post. I didn't win, but did make the top 10 (there may have only been 10 nominees, lol). And it was fun finding lots of new blogs to follow!
7. As I was preparing for the arrival of our 7th baby, I decided to run a blog series, Preparing For Baby, to share with other pregnant moms (or not pregnant) what I do to get ready for a new baby's arrival.
8. I became a part of the Schoolhouse Review Crew. With only 2 days left to submit an application to join the crew, I thought, why not? A few weeks later I got an email saying they would like me to join the crew. Little did I know what I was getting into (in a good way). In just the short time that I have been part of the crew, I have already "met" some amazing bloggers! I can't wait to see what the year on the crew brings. You can check out my first review here.
Top 10 Blog Posts of 2012 [Not including link-ups] –
1. Scriptures for pregnancy, labor, and delivery
2. Our Journey to 7 children – part 2
3. Our Journey to 7 children – part 1
4. #7
5. Human Body Unit – Brain & Nerves
7. Quick & Easy Cloud Activity
8. 10 Ways Our Big Family Saves Money
9. "Not" Back-to-School Blog Hop – School Room Week
Thanks so much for reminiscing with me! I'm looking forward to see what 2013 has in store!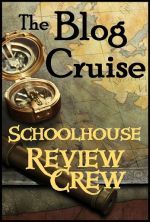 Sharing with:
Modest Mondays @ The Modest Mom
Welcome Home @ Raising Arrows
Mama Moments Mondays @ A Mama's Story
The Better Mom Mondays @ The Better Mom
Mommy Moments @ The Life of Faith
Domestically Divine Tuesday @ Far Above Rubies
Teach Me Tuesdays @ Growing Home
Heart and Home Link Up @ MercyINK
WholeHearted-Home Wednesdays @ Haven of Rest
Mom's Library Link-Up @ Hey Mommy, Chocolate Milk
Wednesday Link Party @ Walking Redeemed
Covered in Grace 2012 Year in Review Linky
Proverbs 31 Thursdays @ Raising Mighty Arrows
Hearts 4 Home @ Our Simple Country Life
Weekend Whatever @ Your Thriving Family
Fun Friday @ Pieces of Amy