For Christian moms, I believe that one of the most important things we can do for our children is to train them in the Bible. There are many verses where God tells us to do just that. We are tasked with teaching God's word to our children.
One way to help do this is by memorizing scripture. I'm a big fan of scripture memory. However, that can't be all we do. I happen to have one particular child who can memorize anything–and still have no idea what he is actually saying. So, it's important that we help our children really understand what they are reading and memorizing.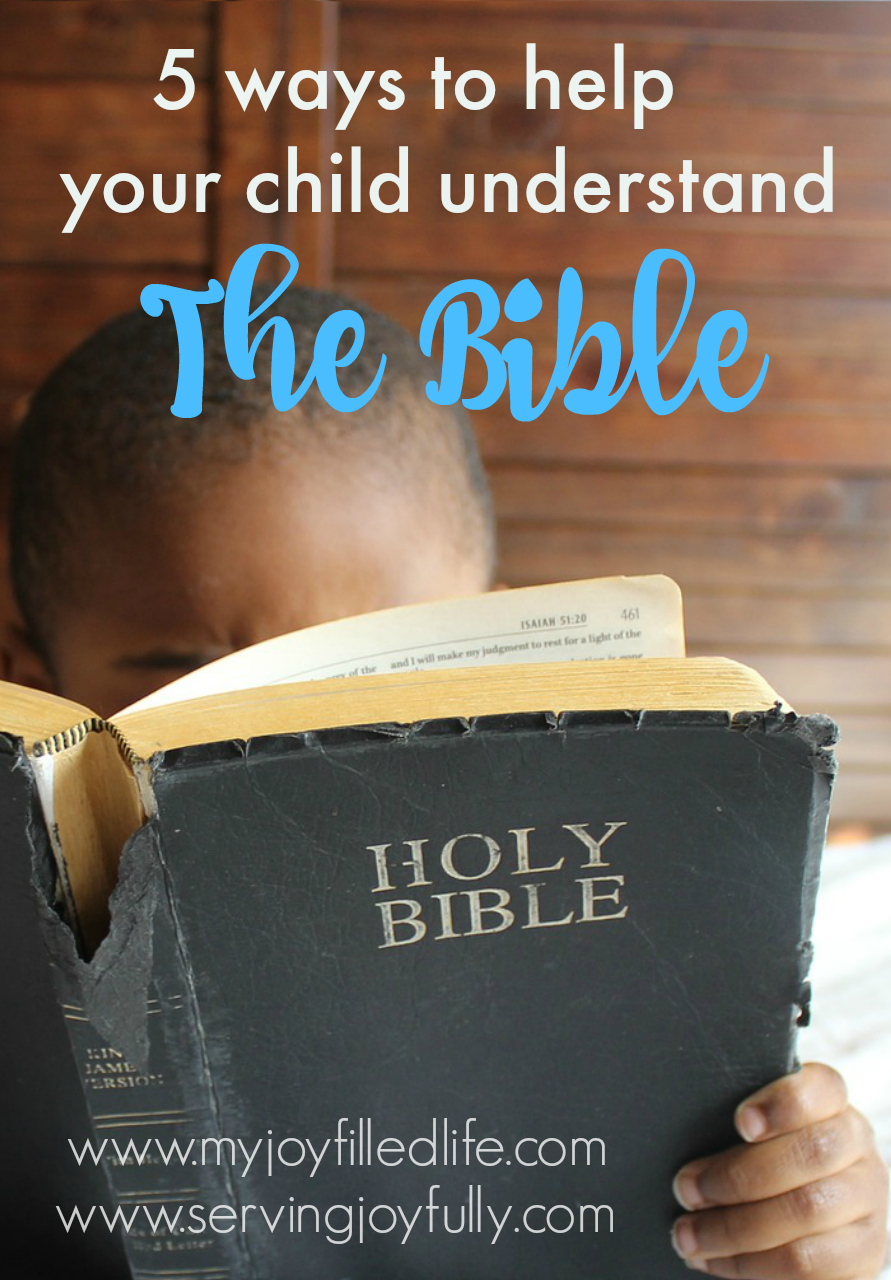 1. Don't Rush
Too often I see parents who want their children to memorize 5+ verses each week. Now, there is nothing wrong with this. However, it's also important that we slow down a little and make sure that our children really understand the truth contained in the stories and verses.
Similarly, it's important that we be patient with our children. If we are frustrated because they aren't understanding or because they are going "too slow," likely they will be frustrated as well. We do not want Bible time to frustrate our children.
2. Look at the Context
Don't just read a single verse. For older children, you might read a whole chapter together. For younger children, you might read a short passage together and summarize the rest. The bottom line is that the Bible is best understood cohesively and not one verse at a time. We need to understand what is going on. For example, Phil 4:13 is one of the most quoted verses, but do you know what, specifically, Paul was referring to in that verse? If you haven't read the verses together, you might be surprised. (check out Phil 4:10-12)
You might take a note from beginning writing here and look for the 5 "W's":
Who is this passage talking to or about?
What is happening?
When did this happen?
Where did this happen?
Why is it important for us to know this information?
3. Define Unfamiliar Words
Depending on your child's age and reading level, you will likely encounter words that they don't yet know. Many children will not tell you this or ask about unknown words. They will listen to what you say, read or repeat a verse if it's for memorizing, and never tell you that they don't know what a word means.
If there are words that you think they may not know, make it a point to ask, and be ready to explain the words in an age-appropriate way. You might also consider using a different Bible translation. We mostly use NKJV with our children, but we also use some verses in NIV and ESV, so long as we can be sure that they are getting the true meaning of the verse in a way that they can understand.
4. Paraphrase the passage
Though I encourage reading straight from the Bible first and foremost, paraphrasing a passage or supplementing with a children's Bible story book can help put the story into language our children can better understand. The only caution here is to be aware that many children's Bible story books really water down the stories or add things that change the meaning. You'll definitely want to read it together and be able to talk out the meaning and fill in the Biblical details if you're using a children's Bible story book. I personally prefer to paraphrase stories myself for this reason.
You can also ask your children to paraphrase or retell a story for you. This is a great way to check for comprehension and allows you to see if there is something they have misinterpreted.
5. Life Application of Scripture
Bible verses are empty words if we don't apply them to our lives. God's word calls us to be doers of the word and not just hearers. We need to help our children see how they can apply the words they are reading to their daily lives.
We need to help our children in learning the scripture is relevant and meaningful to their lives. A part of doing this is to talk about scripture–not just to read it, or even memorize it. We need to help them understand scripture.
You can also utilize age-appropriate Bible studies. There are many to be found online, including my free printable study on Ephesians 6:1.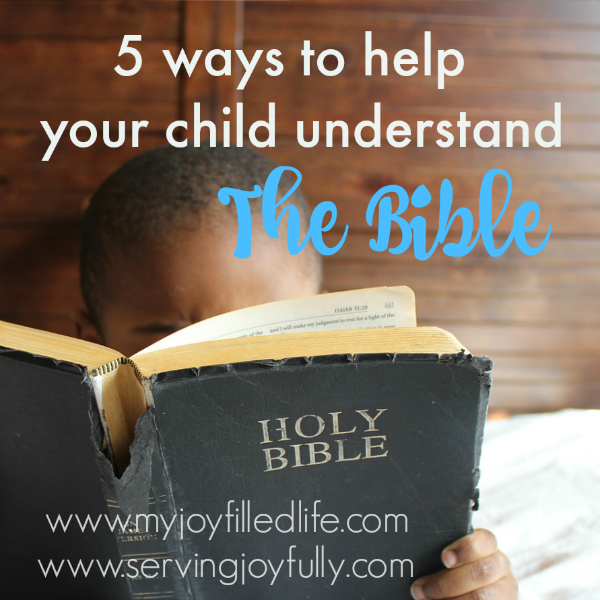 The following two tabs change content below.