As a mom of 7, I'm pretty particular about what I allow into our house. I don't like having things clutter up our home that have no purpose; I don't have the time or space to maintain things we don't need.
When it comes to buying our children gifts, we put in a lot of thought as to what to buy them, or IF to buy them something. I'm not a fan of giving gifts just for the sake of giving gifts. We have actually gotten away from gift-giving, especially for birthdays, and we have switched to letting them pick an experience instead. For example, for my oldest son's 13th birthday, we all went go-carting, and the year before that my husband took him to a concert. My second oldest son turns 11 next month and he wants to go paintballing, so we will do that inside of buying him a tangible gift.
Don't get me wrong, I'm not against physical, tangible gifts. I just ask myself several questions before I make a decision, and a purchase. Is this gift educational? Will it spark creativity and exploration? Does it promote physical activity and exercise? Will it be quickly outgrown? Does it require batteries? Does it have many little pieces? Is it noisy? These are some things I consider when buying gifts for my kids (and other kids for that matter).
I have 5 boys who have lots of energy and are busy, busy, busy, which keeps me just as busy! When I'm looking for gift ideas for them, one place I turn is JM Cremp's – The Boys Adventure Store. With Christmas right around the corner, I've been perusing their website to get some gift ideas for them. Here are some great ideas that I'm going to add to my list –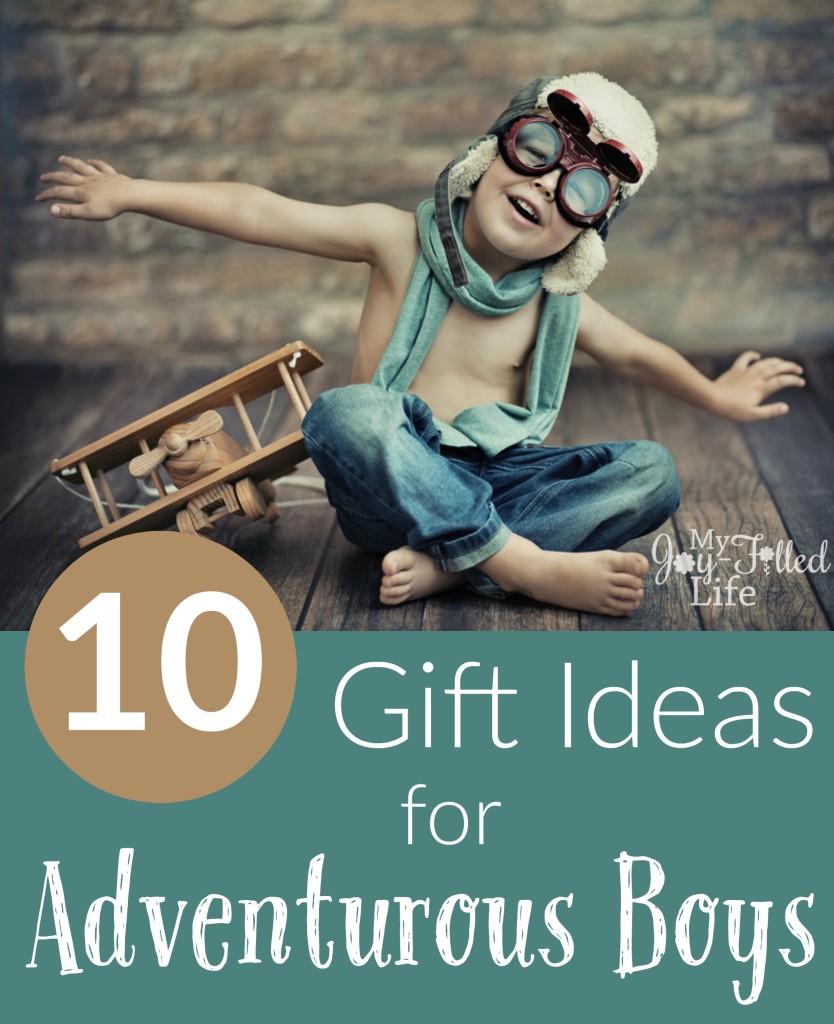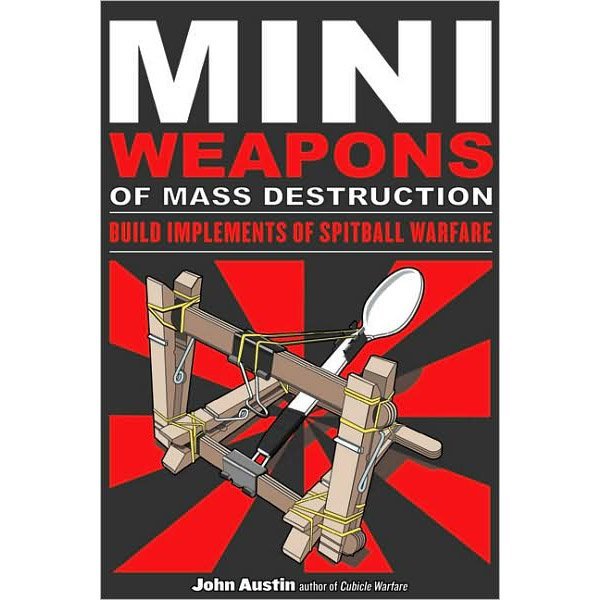 We've come a long way from the Peashooter Era! Using items that can be found in the modern junk drawer, troublemakers of all stripes have the components they need to assemble an impressive arsenal of miniaturized weaponry.
MiniWeapons of Mass Destruction provides fully illustrated step-by-step instructions for building 35 projects, including:
• Clothespin Catapult
• Matchbox Bomb
• Shoelace Darts
• Paper-Clip Trebuchet
• Tube Launcher
• Clip Crossbow
• Coin Shooter
• Hanger Slingshot
• Ping-Pong Zooka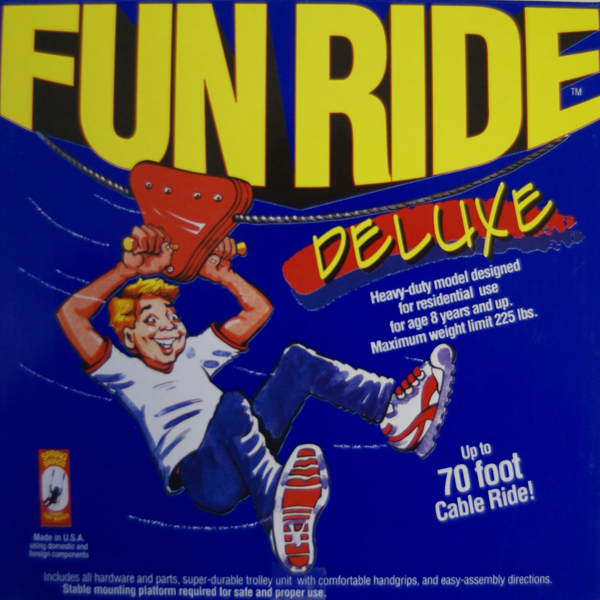 Perfect as a back yard zip line. This Fun Ride Deluxe Zipline for Kids is recommended for kids 8 and up (up to 250lbs., actually, so Mom and Dad can try their hand, too). The zip line kit is easy to assemble and install and can be a great father son project for the weekend. Once you have it up and running – they'll never want to come in the house!
• Super-Durable UV Stabilized Trolley Unit
• 70 Foot Steel Stranded Cable
• All Parts and Hardware for Easy Assembly
• Easy-to-Follow "How to build a zip line" Instructions
• Do-it-Yourself Mounting Platform Home Zip Line Design Plan
• Made in the USA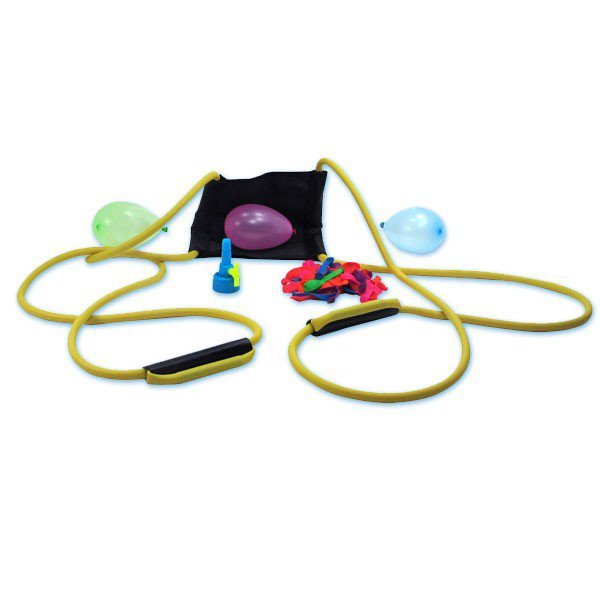 This versatile water balloon launcher is every boy's dream come true. Surgical tubing and nylon pouch makes this nearly indestructible. Your opponents will be amazed at the accuracy and distance that is achieved. Use in the summer with water balloons and then for snowballs in the winter.
Includes water balloon launcher, 1 balloon filling nozzle, and 72 biodegradable water balloons.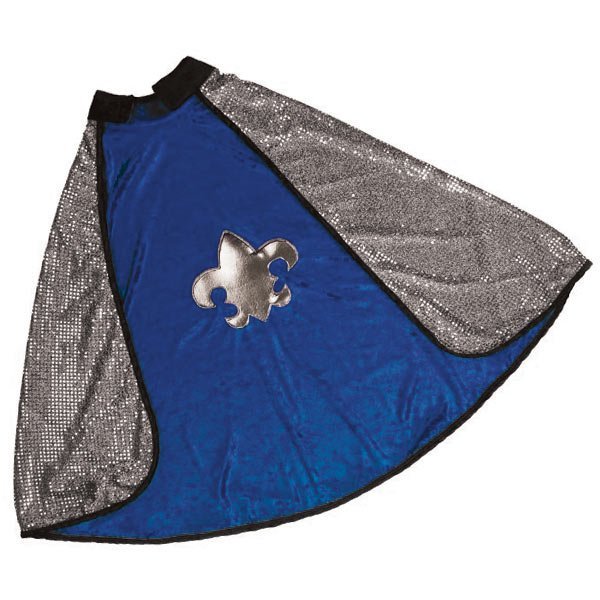 Every knight must be properly attired if he hopes to protect his kingdom, backyard, or bedroom. Honor yours with the Sir Galahad Knight Cape in blue. Feelings of royalty will abound as your child swirls the medieval cape with silver trim and silver lion embellishment. Pair this cape with the Sir Galahad Hooded Knight Shirt (#13293) for a complete knight costume.
Recommended for ages 4-6.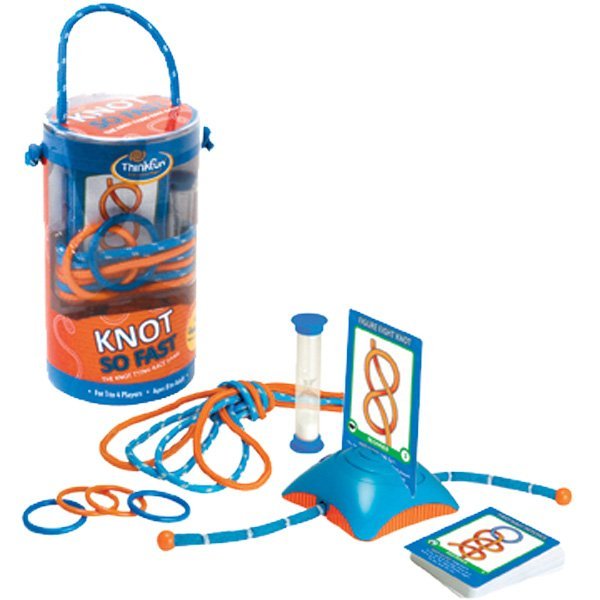 Knot So Fast is a multi-player knot tying race game. Players earn points by being first to correctly tie the knot shown on each challenge card. The rules are simple, but a few clever twists even the playing field for beginners and experts to play together. Knot So Fast introduces a wide variety of knots, requiring players to think with their hands and exercise spatial skills. Great for scouts and sailors of all ages, and for anyone who enjoys a hands-on challenge.
Players: 1-4
Ages: 8+ years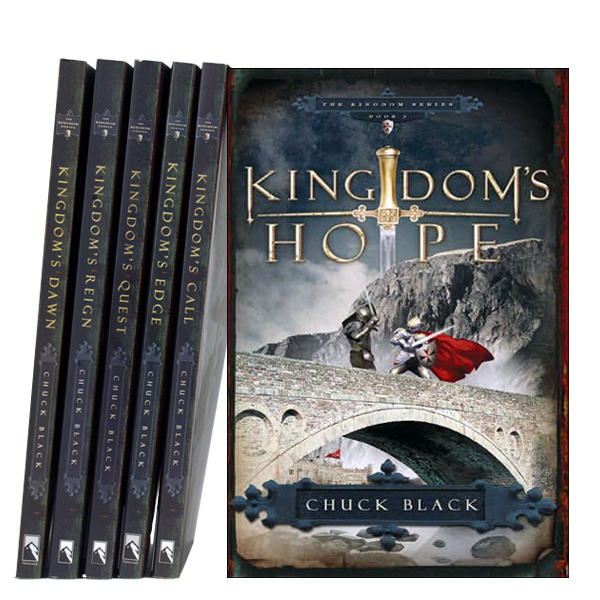 The Kingdom Series by Chuck Black takes place in the Kingdom of Arrethtrae where the King and His Son implement a bold plan to save their kingdom; where courage, faith and loyalty stand tall in the face of opposition; where good will not bow to evil.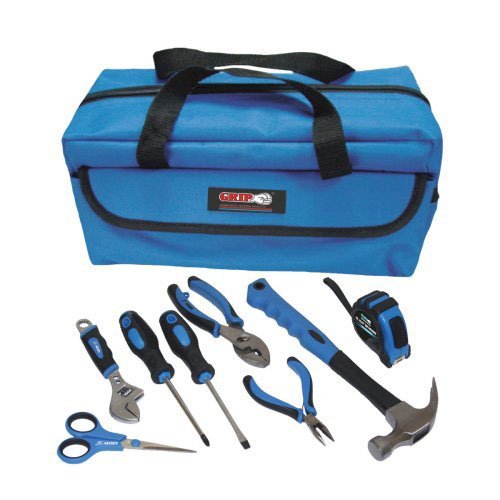 As kids grow, they like to explore, to build things, to be just like dad (or mom!). This Kids Tool Kit can help them do all of those things. Unlike other tool kits meant for kids, this one is the real deal. The tools in this kit are fully functional and just like the ones that dad and mom use. The handles have rubber grips that are comfortable for hands of all sizes. The Grip On Kids Tool Kit is a great gift for the young carpenter in your family.
The Kids Tool Kit includes:
• 12ft Tape measure
• Phillip's screw driver
• Needle-nose pliers
• 7 oz Claw hammer
• 6″ adjustable wrench
• Slip-joint pliers
• Scissors
• Carrying tool bag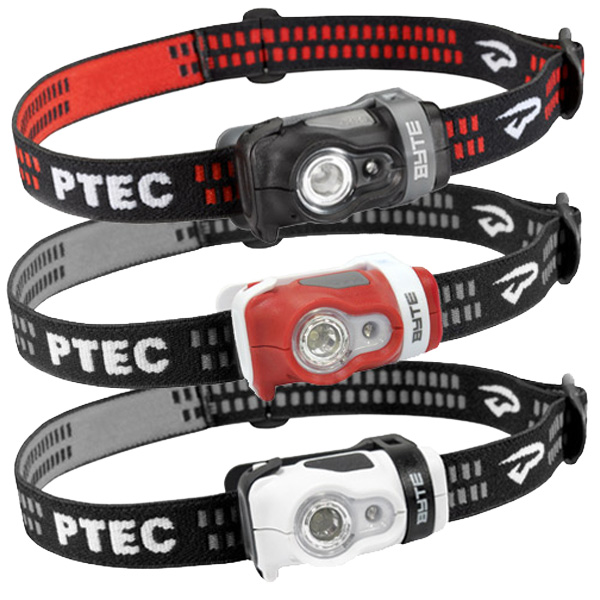 Think big by thinking small. The Byte is capable of packing a powerful punch thanks to a white Maxbright LED. The softer side of the Byte comes in the form of a red Ultrabright LED to ensure your night vision will never be compromised. The Byte is equipped with an asymmetrical single arm bracket, easily accessible battery door enclosure, and large push button switch, all at a mere 64 grams. Batteries included. Colors: Black, White or Red.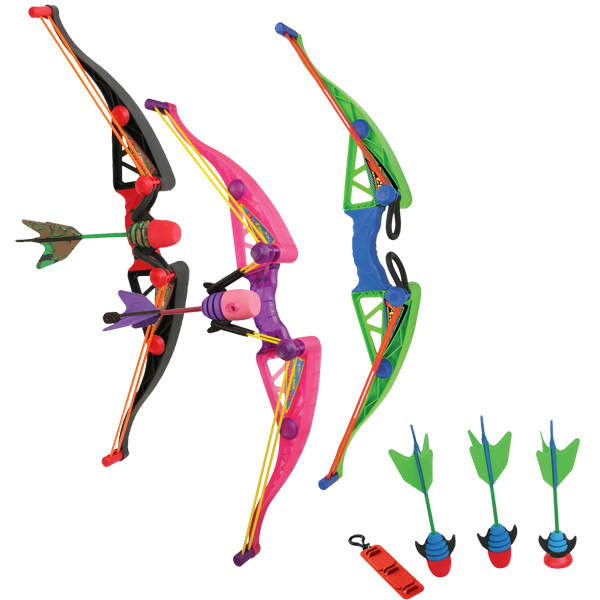 The Z-Curve Bow provides your family with hours upon hours of fun. The Z-Curve Bow is the ultimate foam arrow shooter, using safe, soft and long range arrows. This bow from Zing Toys has excellent firing accuracy and the arrows even bounce off of objects and may even bounce back to you. Don't let distance stop you from hitting the target since these arrows can fly as far as 125 ft. Now that's some impressive shooting! The Z-Curve Bow set includes: bow, two long range arrows, a stick anywhere Zartz tip dart, and a zip clip holder. Designed to be used outside by kids 8+.
The Z-Curve Bow has been a big hit as we travel around to various sporting shows. It has very similar action to a youth bow and is great for teaching young archers.
Available in 2 colors:
• Zing Air Blue
• Air Huntress Pink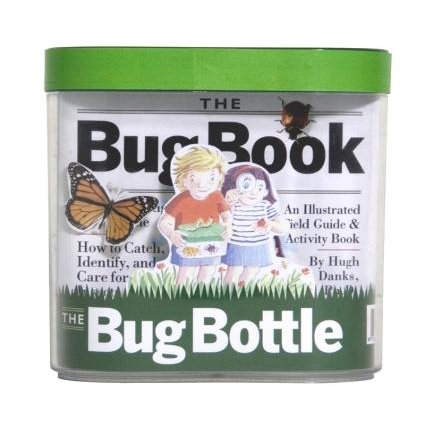 Kids are crazy about bugs! And kids and parents are crazy about the Bug Book & Bug Bottle. Packed with activities and packaged in its own collecting bottle, the original Bug Book is now revised, updated, and expanded: Announcing the almost-all-new, more-bugs-than-ever edition. The ingeniously designed, safe plastic bottle is perfect for catching and viewing creepy crawlies, then letting them go unharmed. (This is a bug kit with a conscience!) The full-color book provides field notes to 46 bugs (up from the original 24) arranged by habitat, including pond, forest, ground, leaves, field, flower. Written by entomologist Hugh Danks, the Bug Book gives comprehensive information about these fascinating creatures—how they live, what they eat, unusual characteristics, and more. It offers simple, clear guidelines on how to collect and care for bugs, and equally helpful hints on which bugs not to catch. New to the kit are a fold-out bug chart for quick identification, a magnifier to see the critters up close, and a bug explorer's journal to record discoveries. Discover how the whirligig beetle got its name, why fireflies light up, and how water striders walk on water. And then impress parents and friends—here are all the tools kids need to become bona fide bug experts.