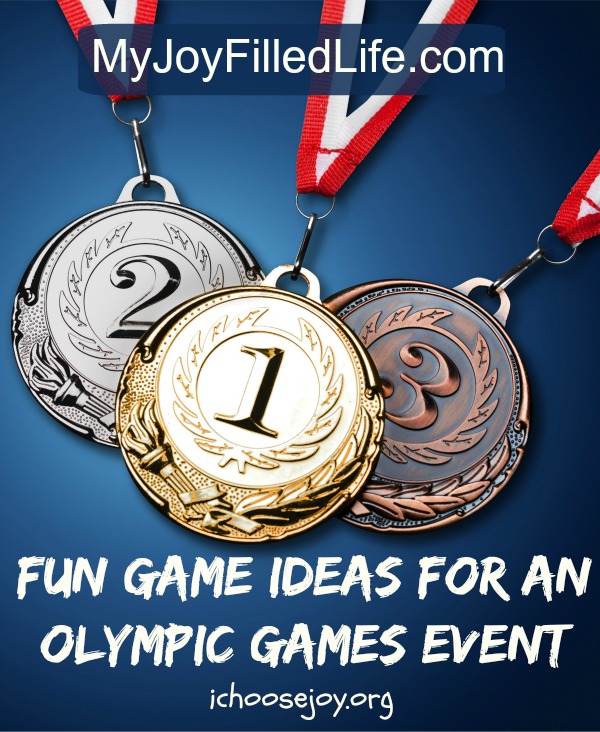 Have you thought about doing a fun Olympic Games Event with a group of kids this summer to prepare for the real summer Olympics that are coming? We recently did this with our homeschool co-op, and today I'd love to share with you the games we played. (Head over to I Choose Joy! to read more details about the entire event.)
Our particular group had 5 teams made up of preschoolers through adults, with even numbers of each age group on each team.
Game 1: Stack the Cups
Each team was provided with a stack of plastic cups. They had a set time and the goal was to build the tallest tower. They learned to work together to decide which technique would be most stable as well as tallest. Often, it fell and they had to start over.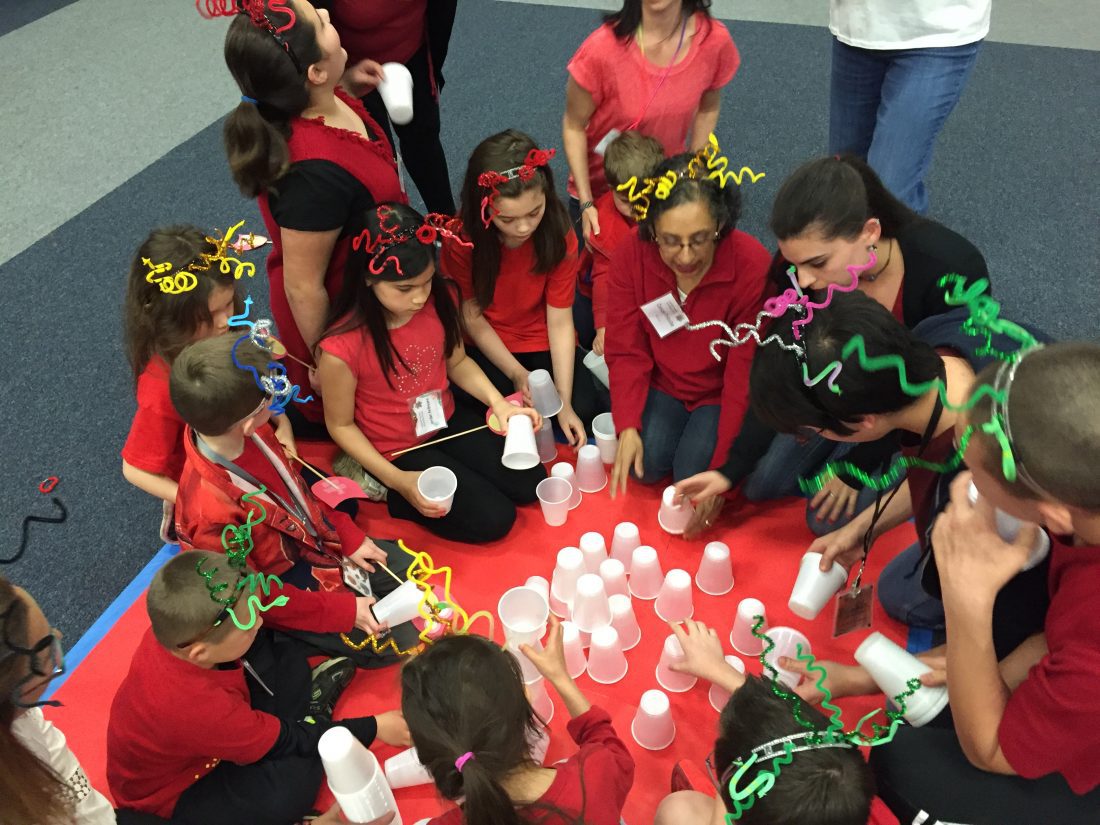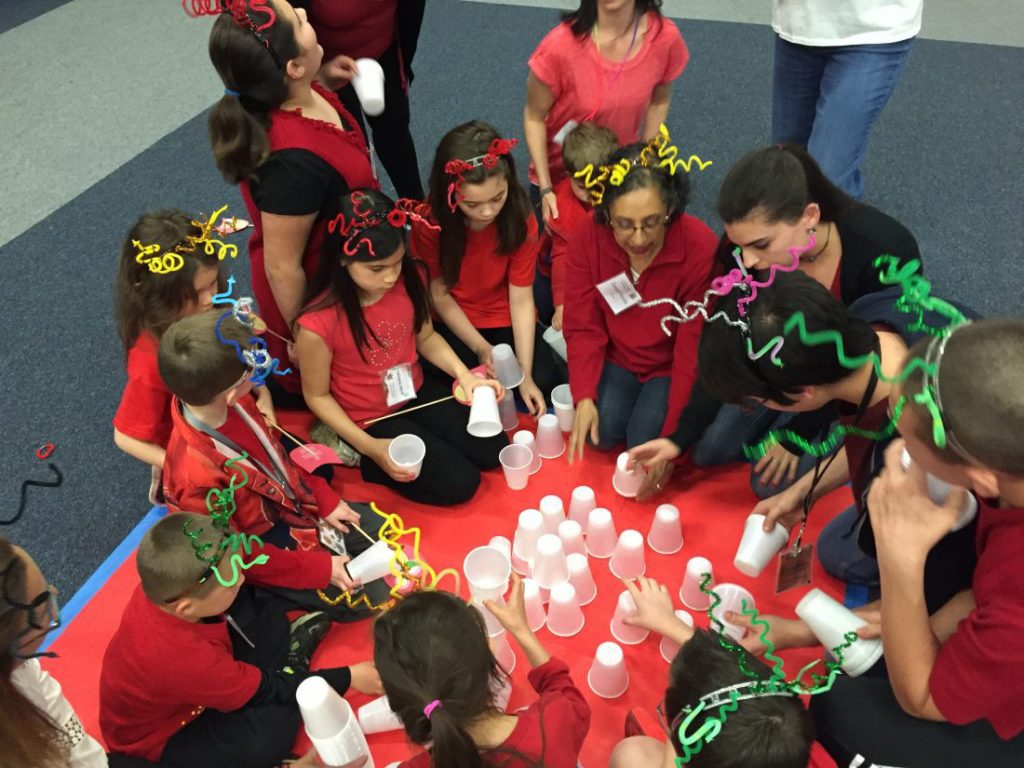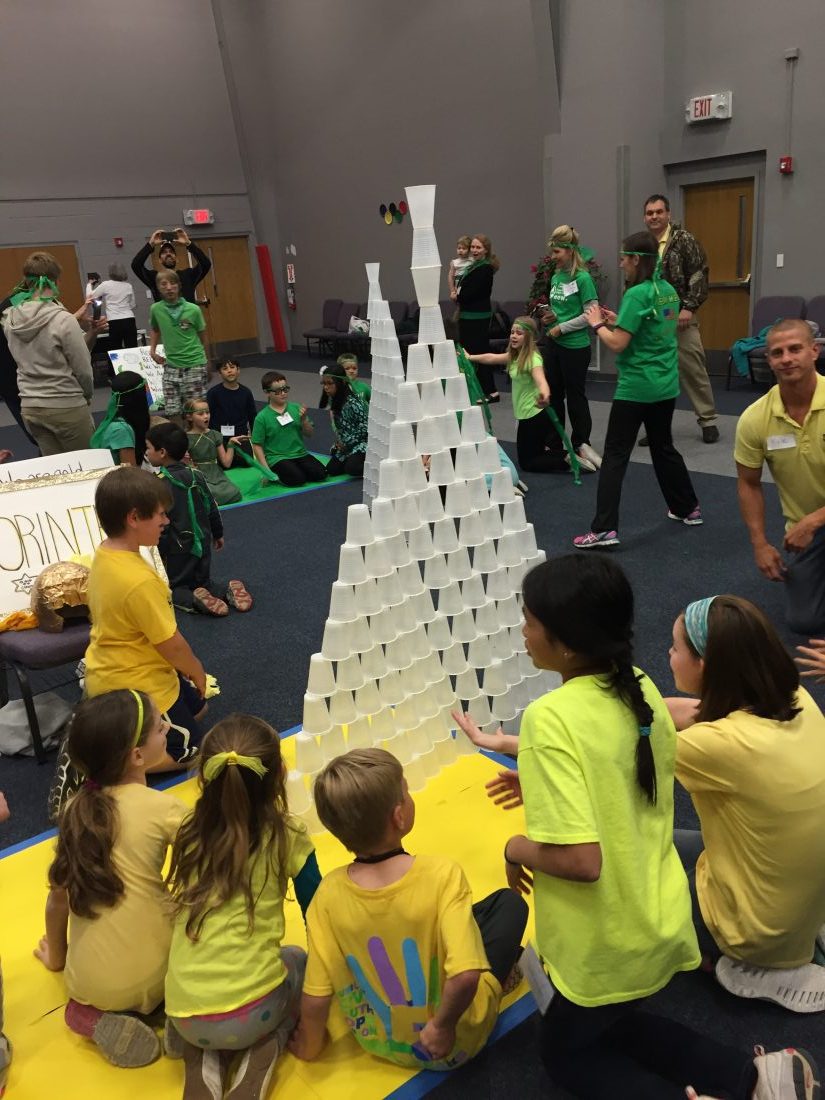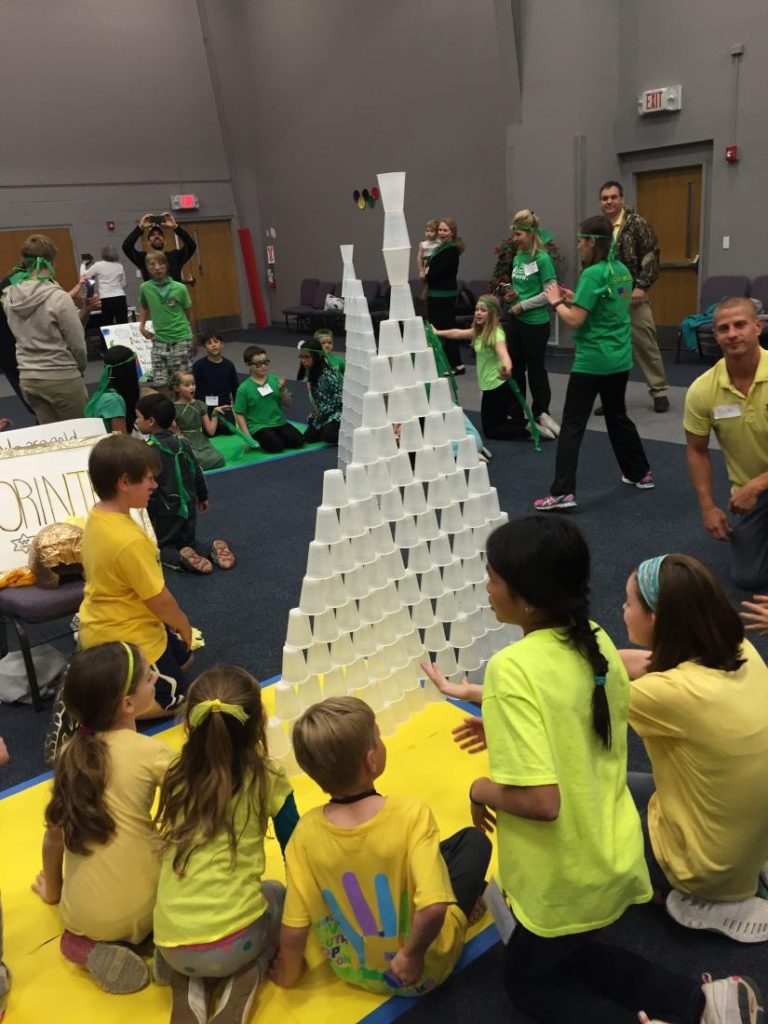 Game 2: Hula Hoop Slide
The next game was fun and funny! Each person on the team held hands in a circle. A hula hoop was placed around the arms of the starting point. It had to be passed through the team without letting go of their hands. The winner was the first team to get back to the starting point.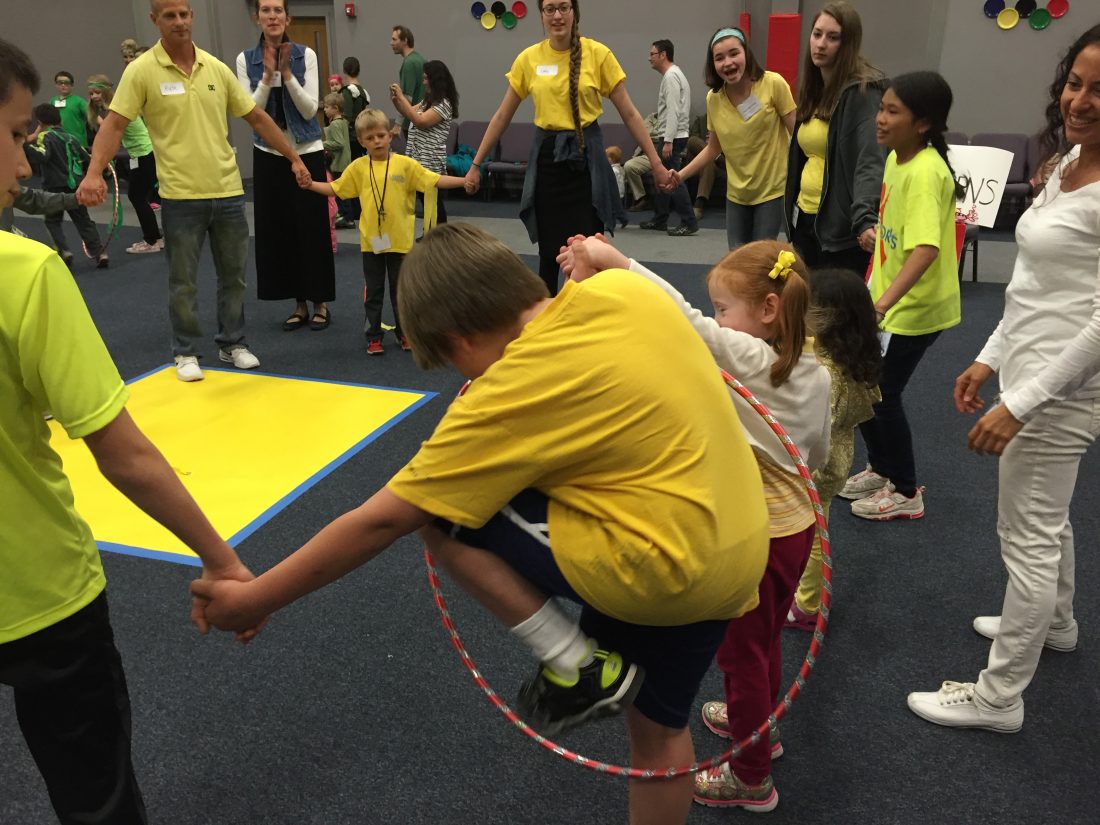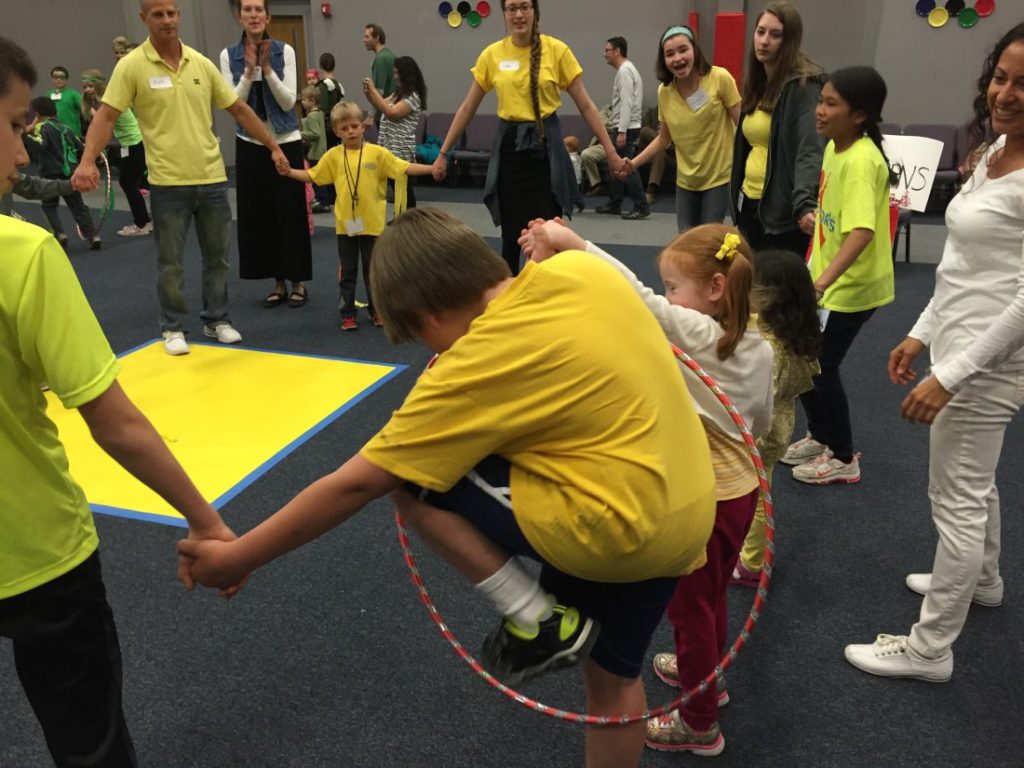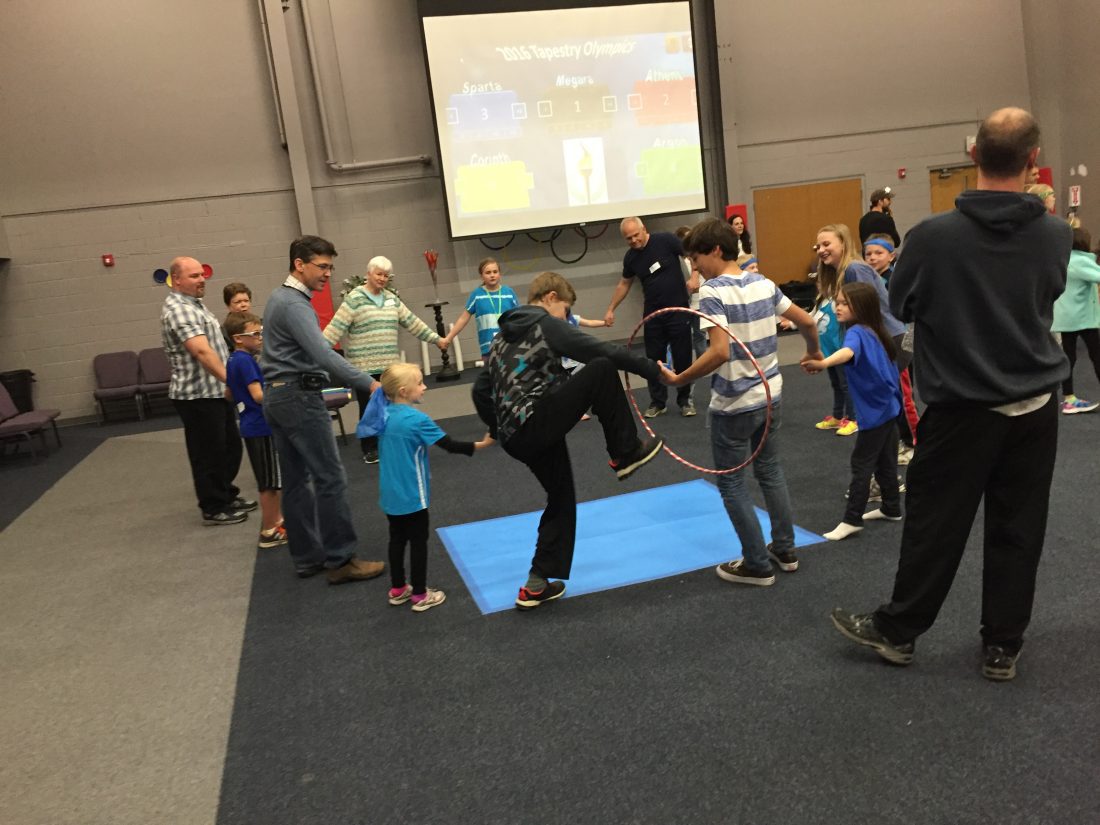 Game 3: Javelin Throw
Javelin Throw was our third game. Someone held a hula hoop, while those on the team attempted to throw a pool noodle piece (about 20 inches long) through it. It's harder than it looks!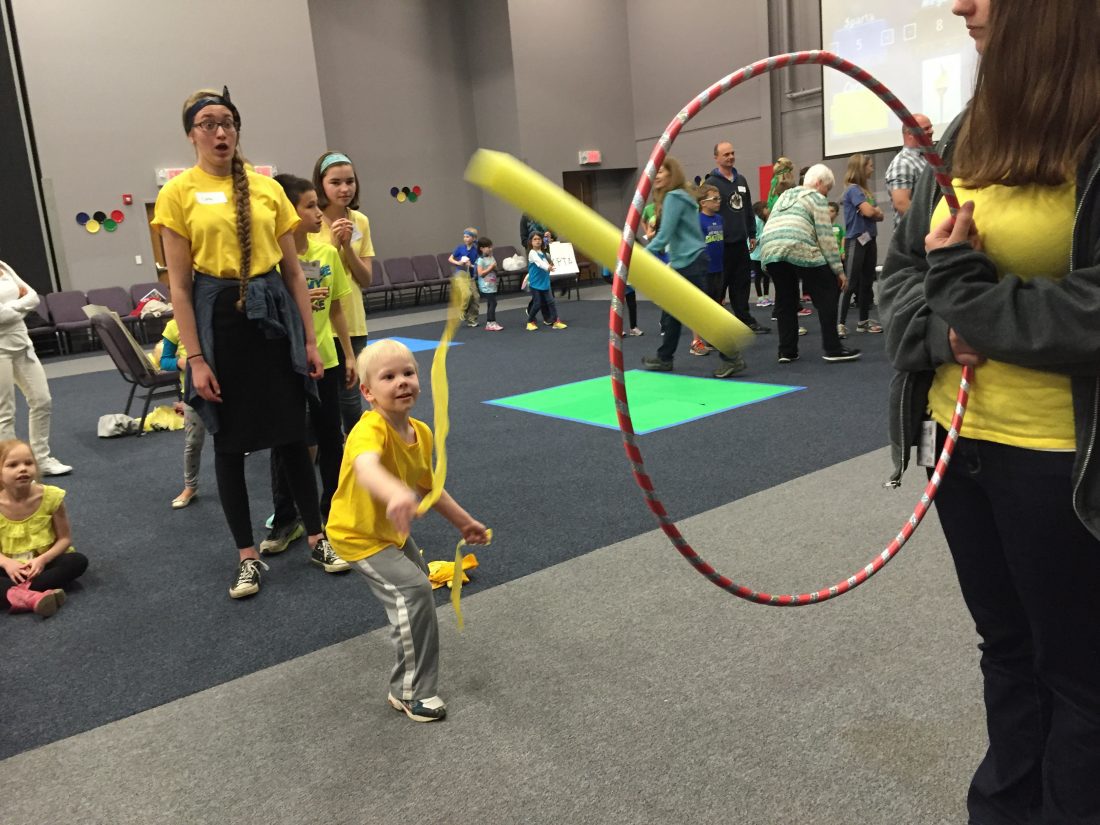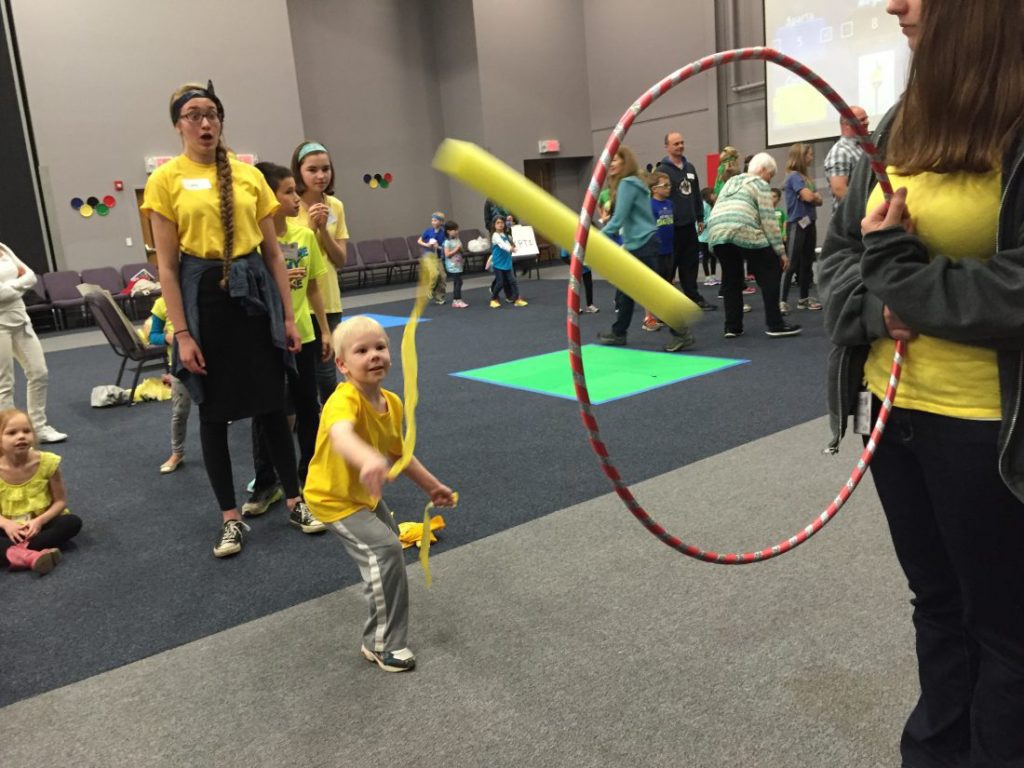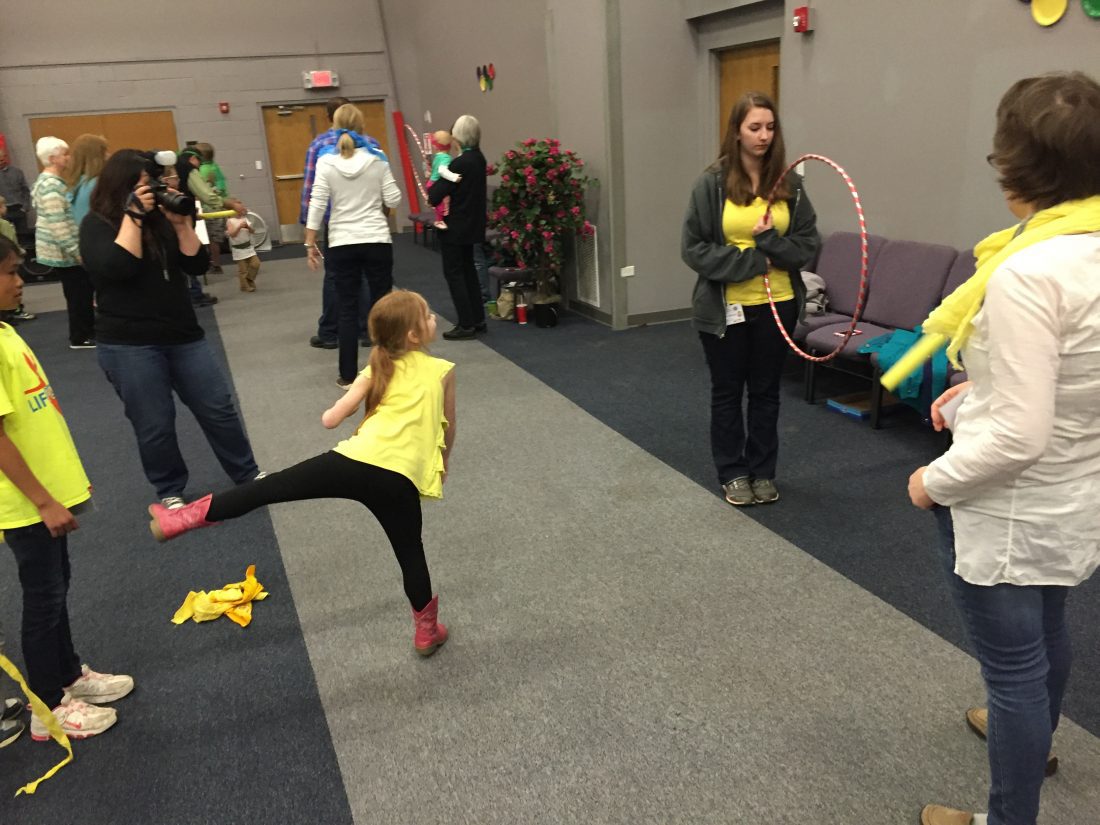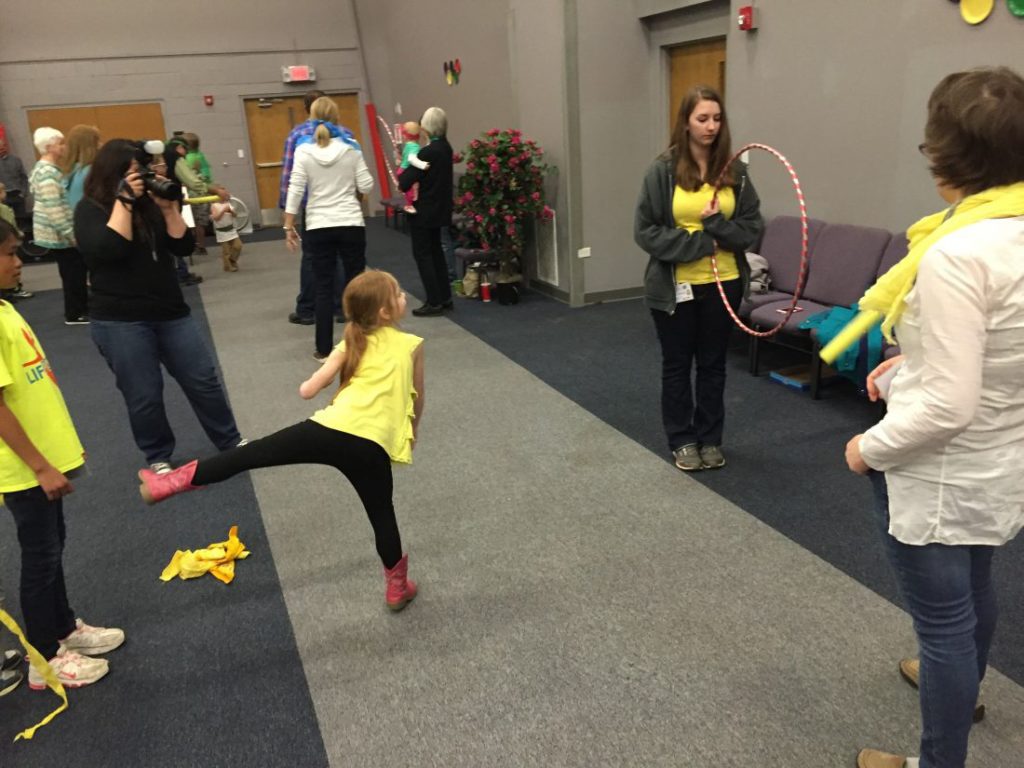 Game 4: Crab Walk
Next was a relay team game called the crab walk. Each team divided in two and had half of their members stand on one side of the room or the other. One person did the crab walk across to the other side and tagged a team member there who then crab walked back to the first side. It continued until all team members had done it. The very youngest kids were allowed to walk on all fours if the crab walk was too difficult for them.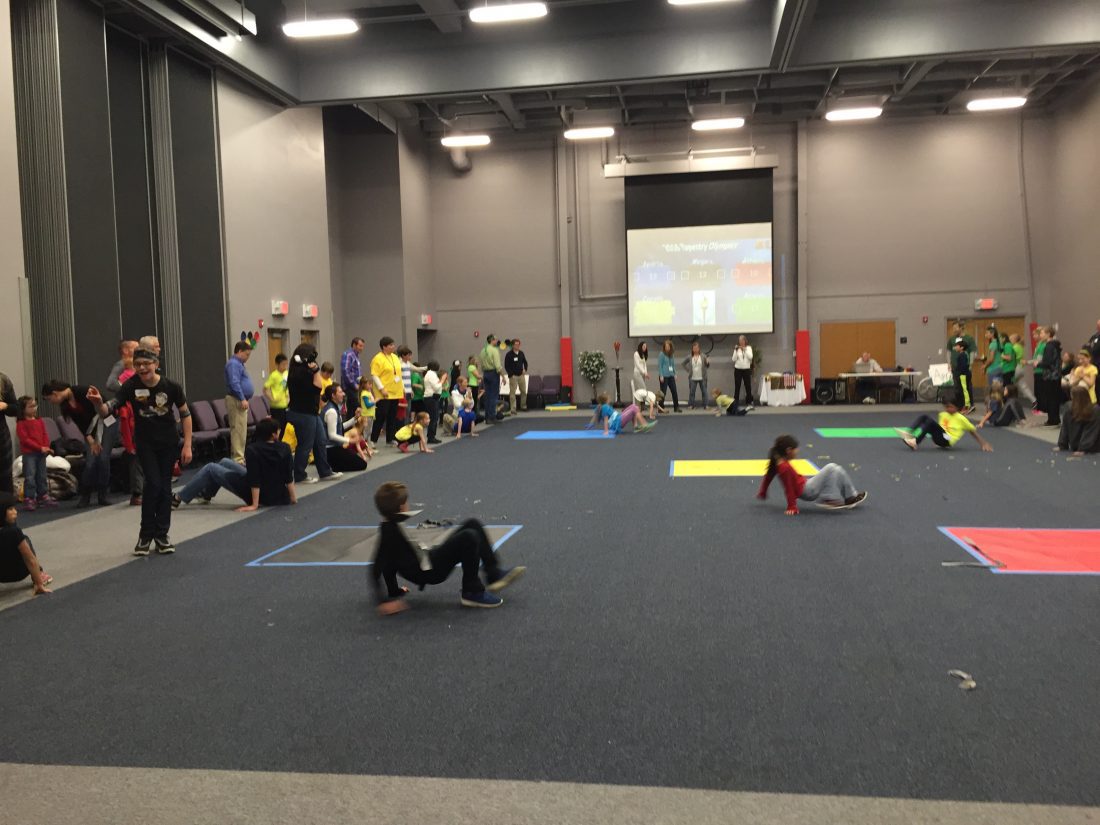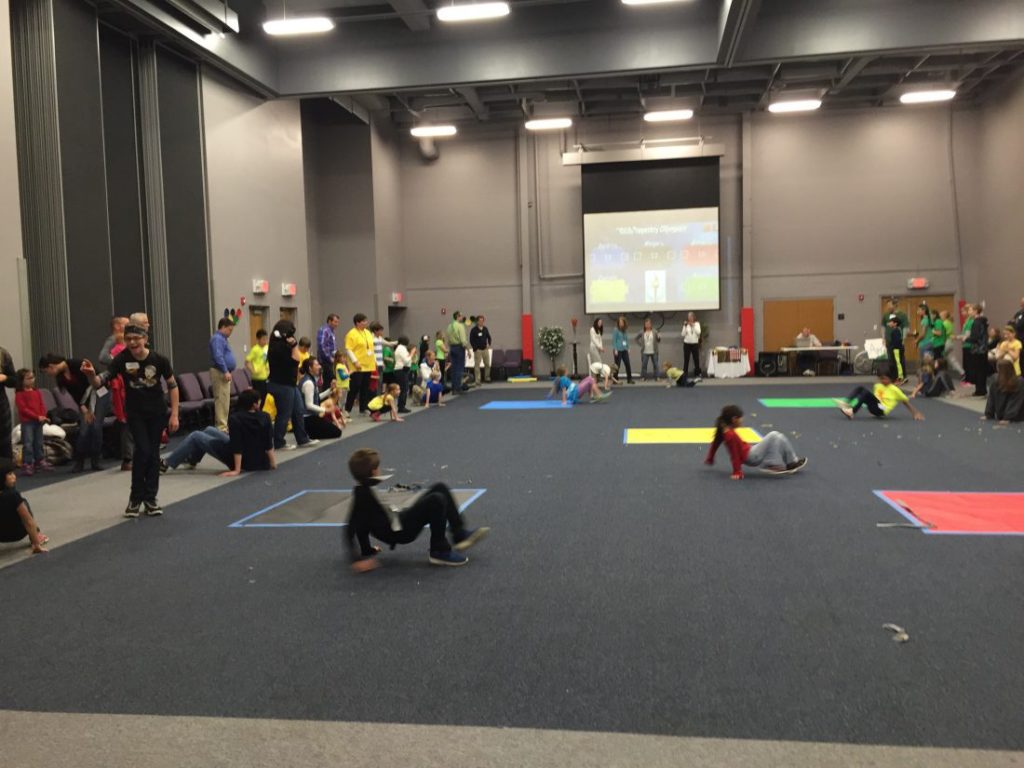 Game 5: Wheelbarrow Race
Our final game was the wheelbarrow race. It was in the same format as the Crab Walk where the team was divided in half on each side of the room. The team members paired up with a partner. One carried the legs while the other walked on his or her hands.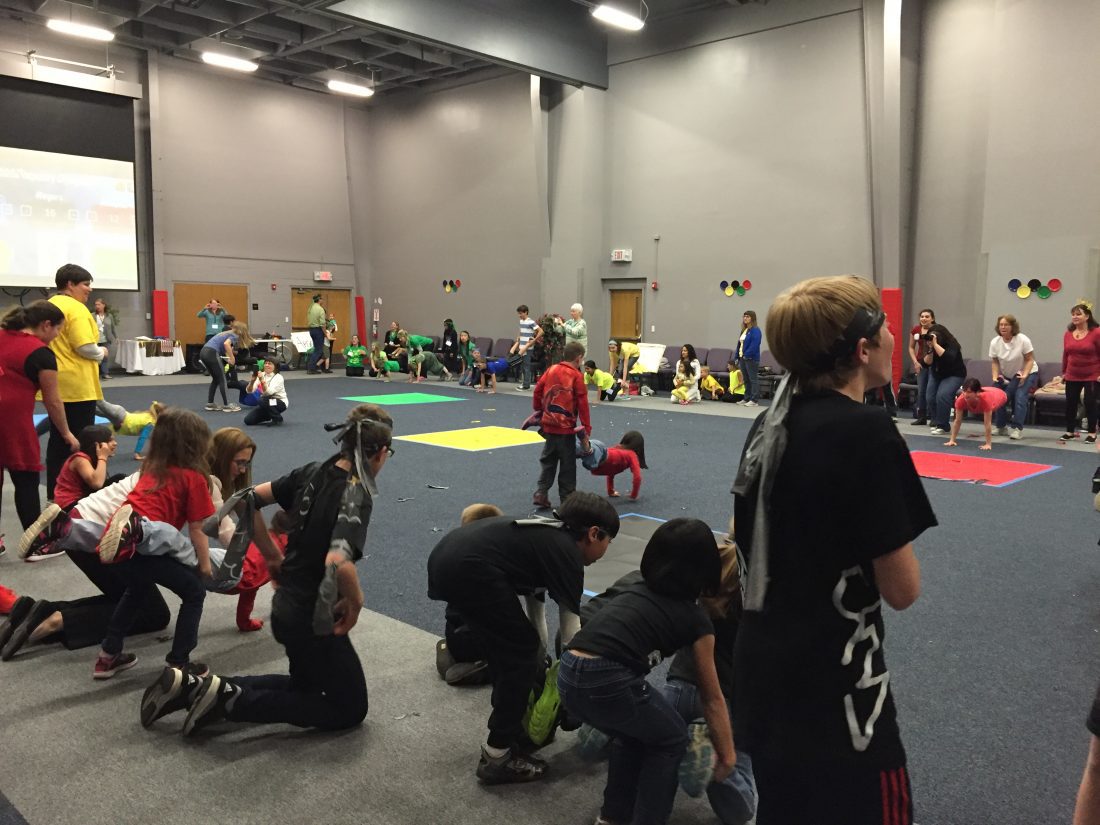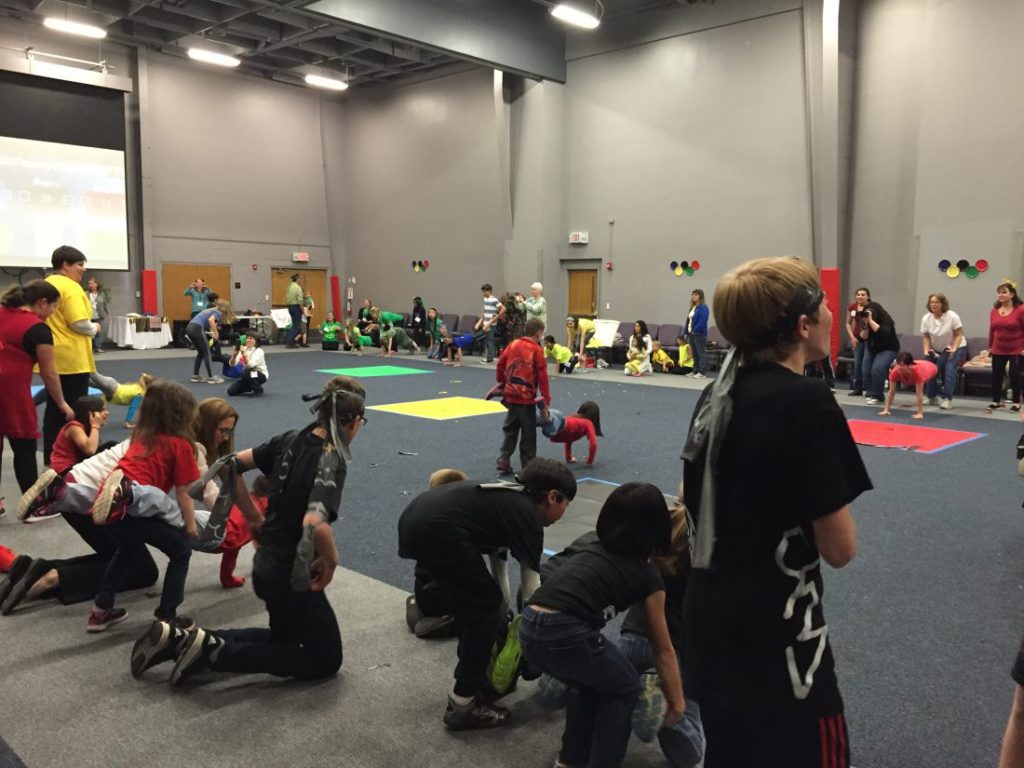 I hope these game ideas inspire you to do a fun Olympic Games Event with your kids this summer. Do something big and elaborate with a huge group or something small and intimate with your own family in your backyard! To see more details about our event, head over to read How to Host and Olympic Games event at I Choose Joy!
If you'd like even more game ideas, check out these 5 Family Fun Activities.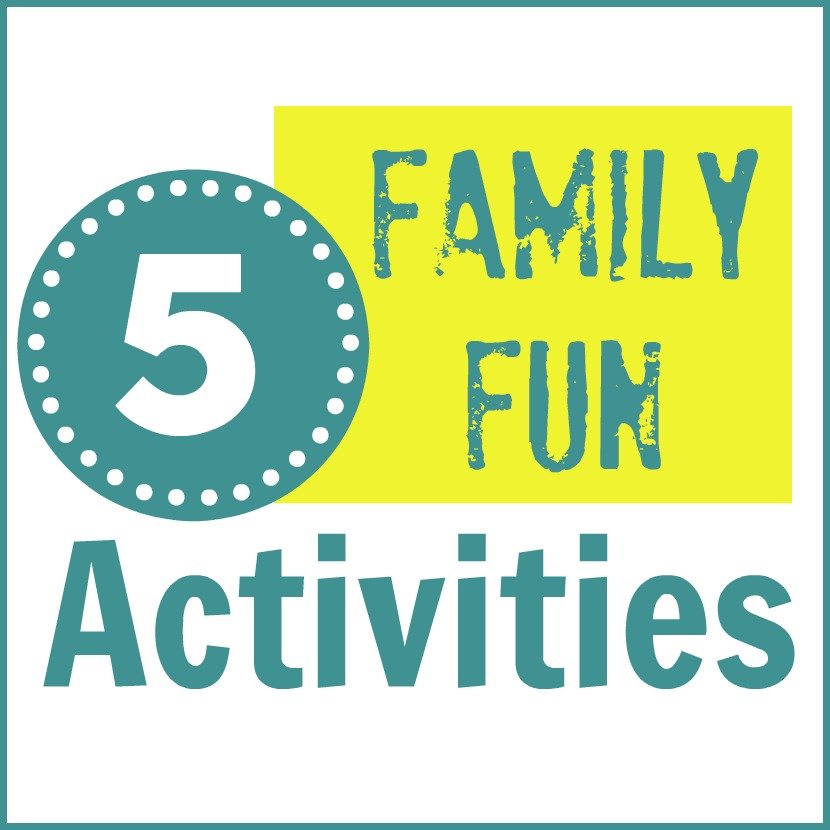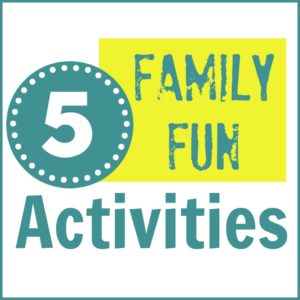 The following two tabs change content below.
Gena Mayo is a Christian homeschool mom of 8, ages 14 down to 3. She has been married to her best friend for 17 years and blogs at
Choose Joy!
about family, homeschool, and homemaking. You'll also find awesome giveaways and reviews there! When not busy with the above, you'll find Gena teaching music classes (voice lessons, music history, choir, musical theater) and writing music curricula. She is excited to have children at all stages in homeschooling now, preschool through high school.