Studying the wonderful creation that God made is one of our favorite things to do in our homeschool. Learning about plants, animals, humans, our world, and the far away world of outer space is so fun and awe-inspiring. It's hard to pick a favorite topic that we have studied, but there is just something so different and interesting about learning about a world we can't touch or visit (well, most people can't anyway) – space.
God made the sun, moon, and stars on the fourth day of creation. Learn about the stars that the Lord put in the sky with this FREE online unit study about stars. This would make a perfect supplement to the curriculum you already use or it would be great for a stand-alone study.
Techie Homeschool Mom is offering this online unit study about stars for FREE to My Joy-Filled Life readers. But it's only free through December 8th, so don't delay, sign up today!
With this online unit study, you and your kids will…
learn about different types of stars
travel the universe to view close-up images of stars
explore your night sky and discover constellations
create models of constellations and share in a photo collage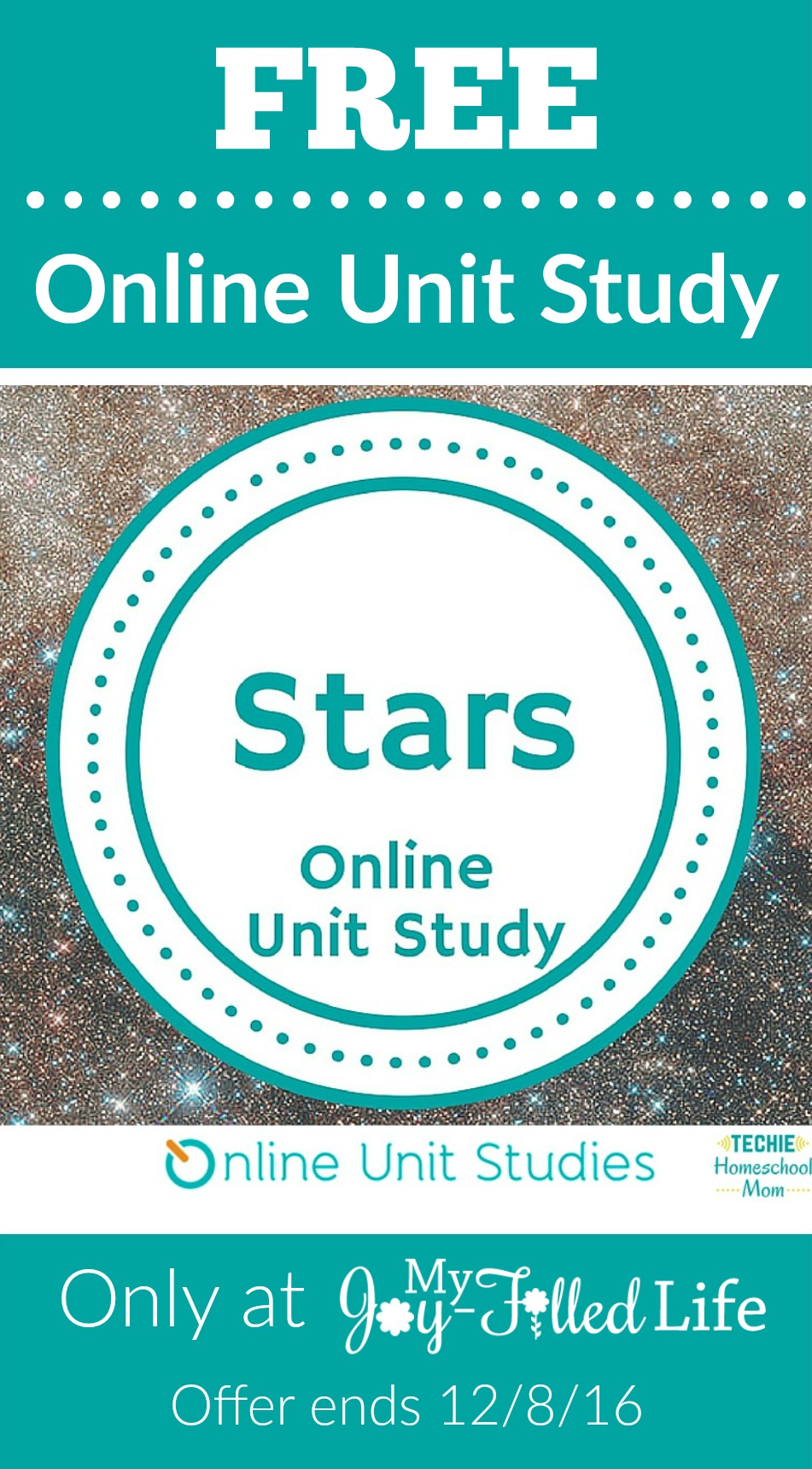 Online Unit Studies integrate multiple subjects for multiple ages of students. Students access websites and videos and complete digital projects. With Online Unit Studies' easy-to-use E-course format, no additional books and print resources are needed. Just gather supplies for hands-on projects and register for online tools. Online Unit Studies are designed for children mid-elementary to middle school age who can read and navigate the Internet on their own. Younger children can participate with assistance. The course starts now and never ends! It is a completely self-paced online course – you decide when you start and when you finish.
For free enrollment in the Stars Online Unit Study, sign up below. After you enter your name and email address and click download, you will be sent an email with the link where you can get access to the entire unit study. If you are already a subscriber, don't worry, you won't be subscribed twice, but you do need to input your email below for the access link to be sent to your email.
[wp_eStore_ssf id=34 template="2″]
*By signing up to receive this free online unit study, you are giving permission for your email address to be added to both the My Joy-Filled Life and Techie Homeschool Mom email lists.
If you are interested in making a purchase from Techie Homeschool Mom, my readers get $5 off any purchase of $20 or more!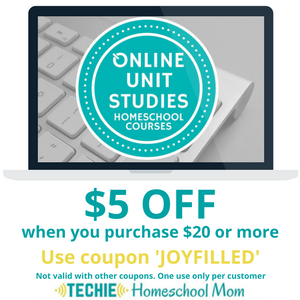 Save