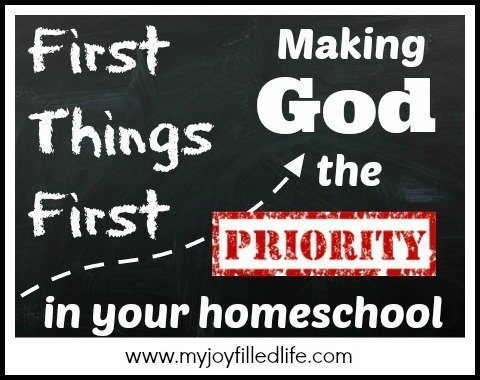 As homeschooling moms, we usually have a lot that we try to fit into our days.
Teaching aside, we have to prepare meals, keep the house (and the kids) clean, maintain order, run the occasional errand, find time to shower and get dressed – oh, and sleep!
So when it comes to the schooling part, there is a lot we need to cover. There is the planning, the preparing, the teaching, and the reviewing. We need to teach reading, and math, and spelling, and science, and history, and……. you get the idea! You want to make sure all your bases are covered and that your children aren't lacking in the academics department. Plus, if you are a homeschooler who lives in a state that has specific requirements for homeschooling, you have that added stress of getting it all done, legally.
Living in one of the few states that has high regulations for homeschoolers, I've often stressed and worried about fulfilling all the requirements that are mandated by the state. Where we live, there is quite a bit of paperwork, reporting, testing, and evaluating to be done each year, for each child, which can become overwhelming at times.
With all of the tasks that fill up our days, plus the worry that the next knock on the door might be the school district demanding to see our attendance records (okay, it's not that bad – at least not anymore; but for a beginning homeschooler, all the laws can be very nerve-wrecking) it is very easy to lose our focus and have our priorities fall all out of whack.
With only a couple of years of homeschooling under my belt, I remember sitting in a moms meeting at our church and the topic was homeschooling. I voiced my concerns about getting it all done – fitting in all the subjects and requirements from the state – and asked for advice on the matter. The last thing I wanted to do was fail as a homeschooler and fail my children academically.
Has someone ever said something to you that you will never forget? Something that had such an impact on you that you remember the exact words and the exact feelings you had when you heard those words? Well, that's what happened to me at this meeting. I received wisdom from an older, wiser, and much more experienced homeschooling mom that will forever change the way I think about homeschooling.
If you don't put God first in your homeschool, if you don't teach your children about God, then you have failed.
Ouch!! But it was a good ouch! Here I was worrying all about whether my kids were progressing at the right rate, that we were covering all the subjects and material that needed to be covered, and that we were getting all of our paperwork in on time, that God was only a part of our homeschool if we had time. And I'm sure you can guess that time was not in abundance.
I'm so thankful that God smacked me upside the head; my mindset and heart were changed that day. I saw my homeschooling priorities and responsibilities in a whole in light.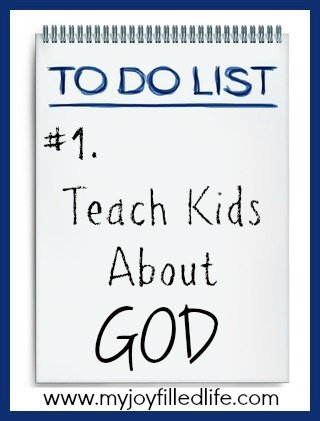 If God has been taking a backseat in your homeschool, here are some ways to help put Him back in the driver's seat:
Wake your kids up in the morning with some worship music. I have wonderful memories of my mother putting on the record player and waking me up with praise music when I was young. In our CD player right now is I Could Sing of Your Love Forever – Kids; it really helps you get the day going by lifting your hands and voices in praise.
Have family Bible time first thing in the morning as you eat breakfast together. Use this time to read a passage from the Bible, read a devotional together, and pray as a family. Some of our favorite family Bible's and devotionals are the Hands-On Bible, The Jesus Storybook Bible, and Jesus Calling for Kids.
Give each of your children their own Bibles and own age-appropriate devotionals and give them time each day to have their own quiet time with the Lord. Also, give them their own Bible reading plan to help guide their Bible reading (just search for a kid's Bible reading plan online).
And simply just talk about God at every opportunity, just as Deuteronomy 6:6-9 says;
And these words which I command you today shall be in your heart. You shall teach them diligently to your children, and shall talk of them when you sit in your house, when you walk by the way, when you lie down, and when you rise up. You shall bind them as a sign on your hand, and they shall be as frontlets between your eyes. You shall write them on the doorposts of your house and on your gates.
[Tweet "When you put God first in your homeschool, everything else will fall into place."]
Click the image below to find lots of Christian resources for your entire family.