Easter is the time of year when we celebrate and remember what Jesus did on the cross for us. And like most holidays, it's a great time to do fun activities and crafts with your kids. I prefer to keep our Easter crafts and traditions focused on the Lord and here is a simple, mess-free one that we really enjoy. This Easter cross sun catcher is not only easy to do, but turns out beautifully and is an excellent reminder of Jesus' sacrifice.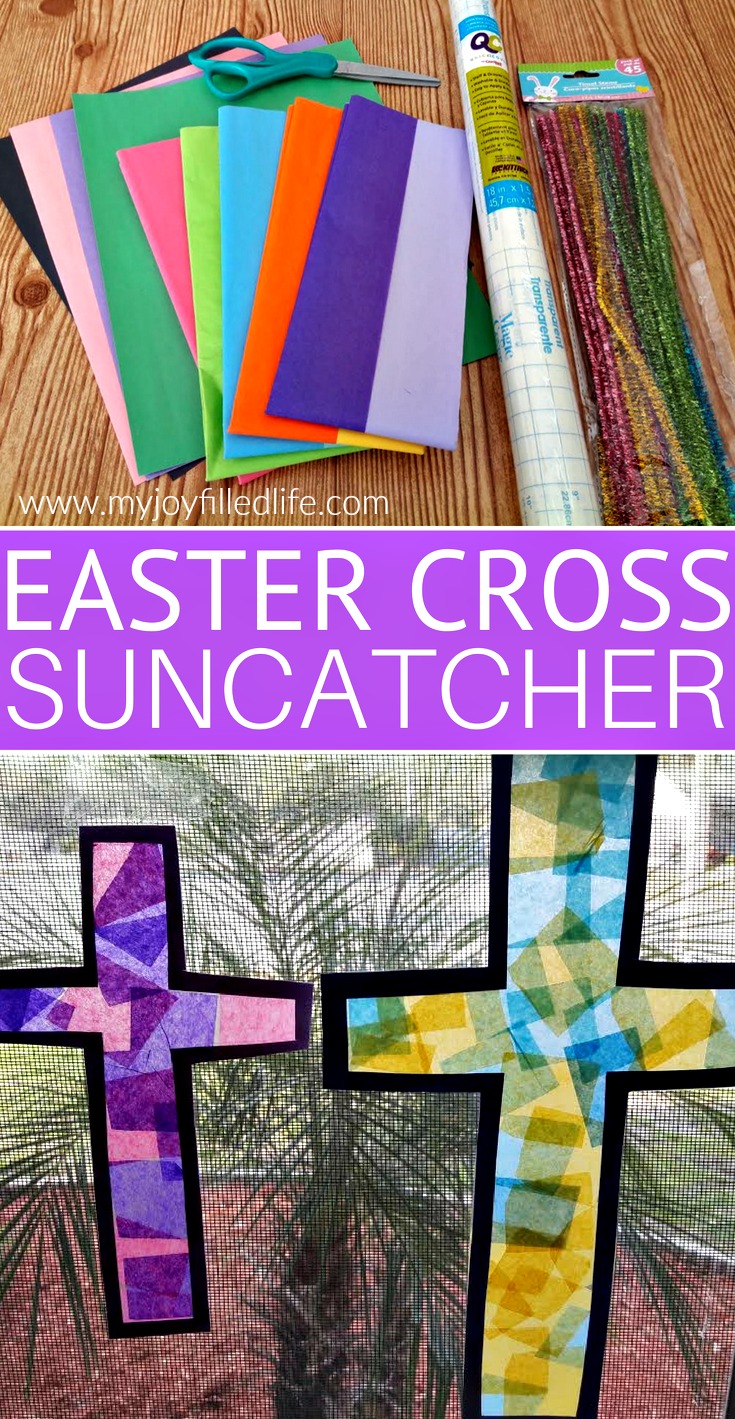 To make this craft you will need:
contact paper
tissue paper cut into small squares (various colors)
scissors
construction paper
pencil
ruler
pipe cleaners (optional)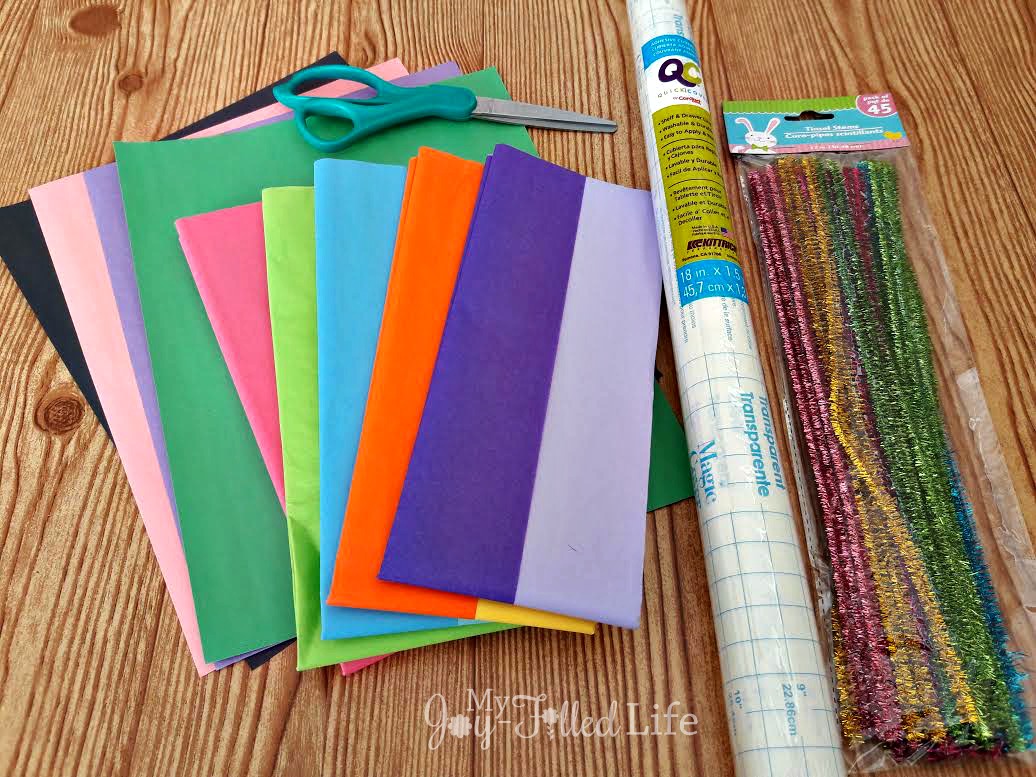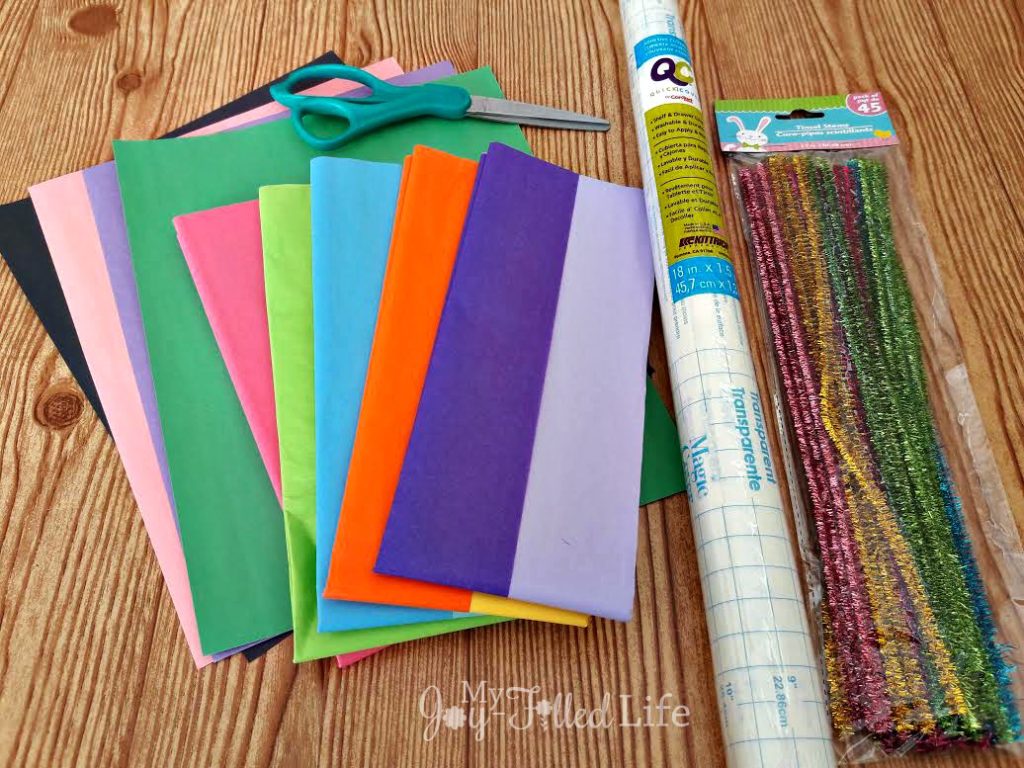 Directions:
The first thing you'll need to do after gathering your supplies is to create a cross template. Use a piece of construction paper in your desired color, fold in half and then use a ruler to draw half a cross onto the fold.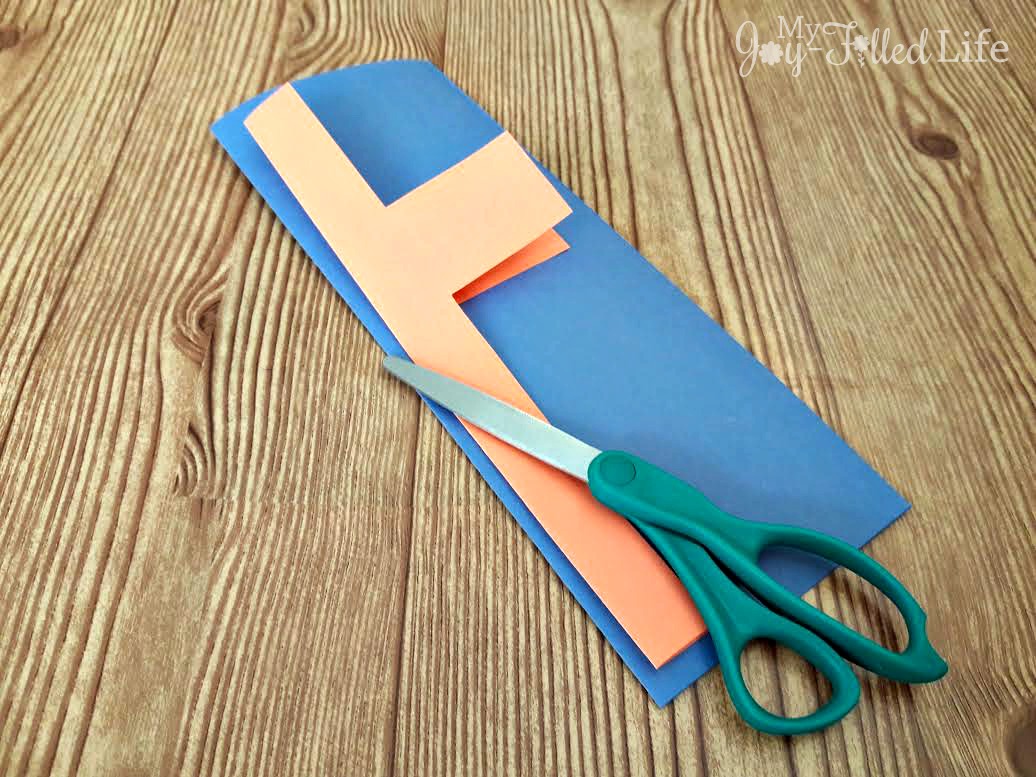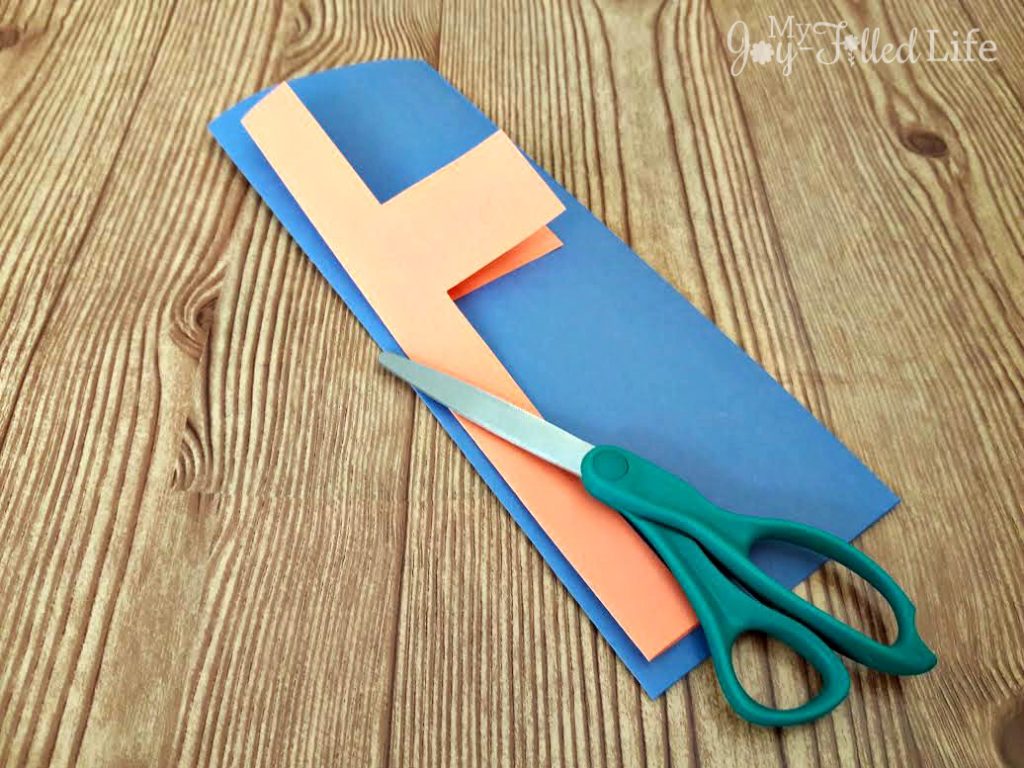 Cut your cross out. Now you will want to cut another cross out inside of the first cross. This is how you will create your suncatchers border. You can keep doing this to make various sizes of cross borders.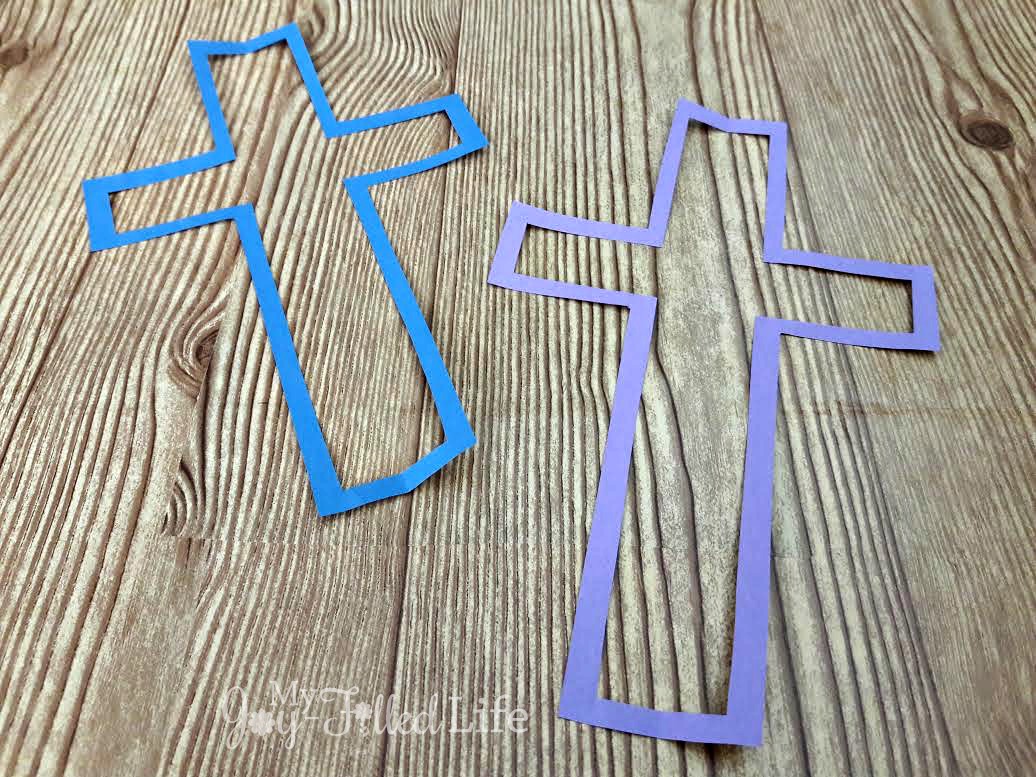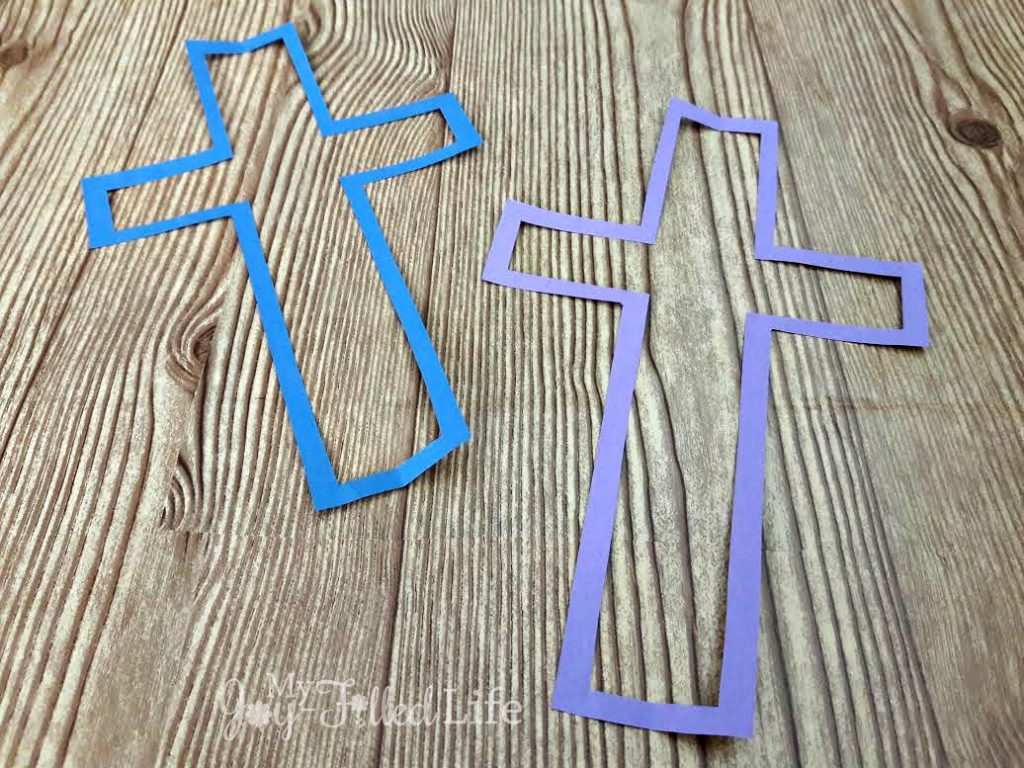 Grab your roll of contact paper and cut a piece that will fit your cross border, you'll also cut a second piece the same size. Peel off the backing of the contact paper and lay your cross border down. Invite your kids to decorate the crosses with small squares of tissue paper. The tissue paper will stick to the contact paper! No glue! Totally mess-free craft. It's okay to go over the edge of your cross.
Once your cross is covered in tissue paper, you'll lay the second piece of contact paper on top and gently smooth it out. Cut your cross out and you're done! Your beautiful suncatcher is ready for your window. If you'd like, you can also loop a pipe cleaner and glue onto the back of your suncatcher for hanging. You can visit https://www.universalwindowssyracuse.com/front-doors-syracuse-ny if you want to have your windows replaced.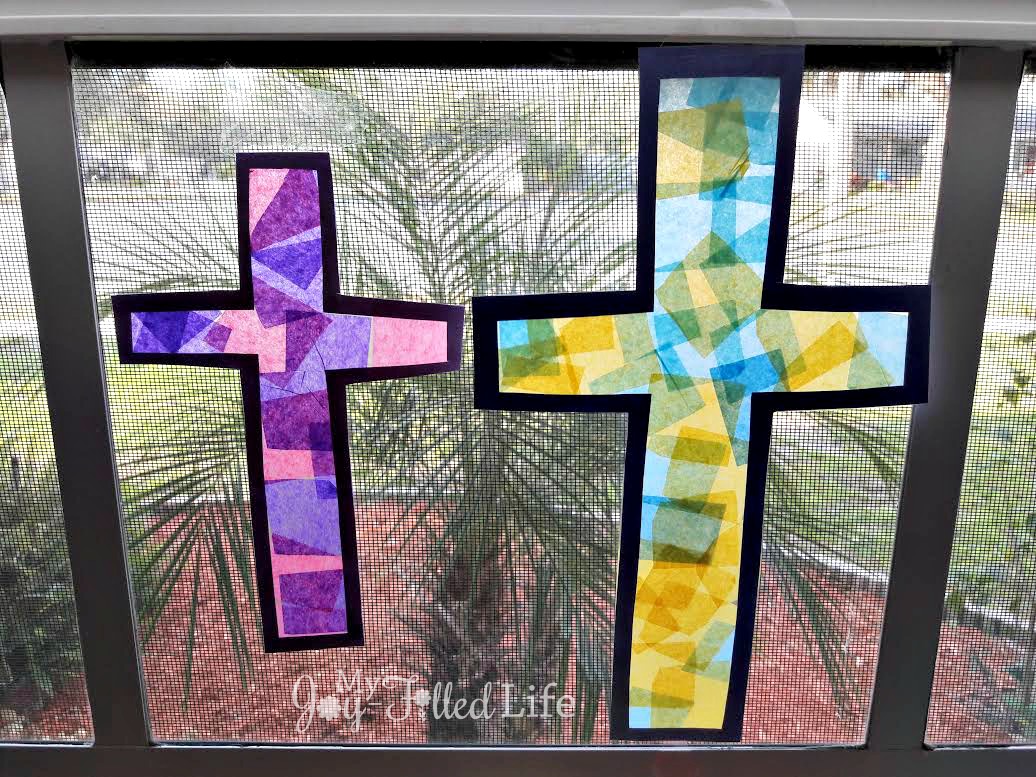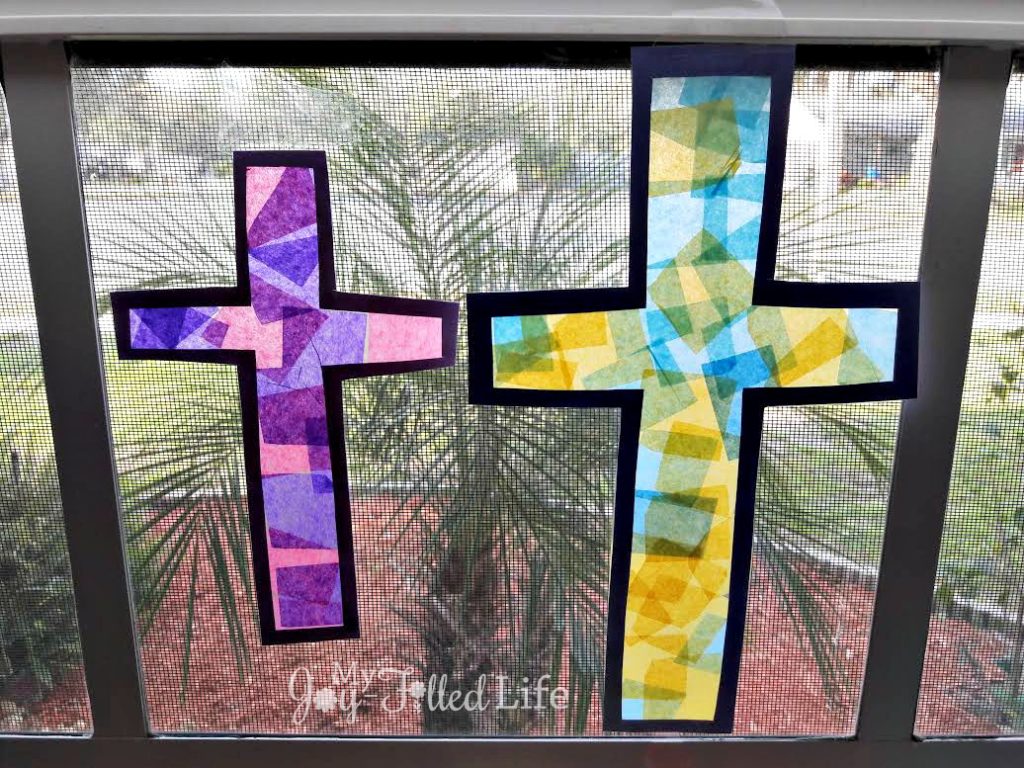 You might also like: