I love s'mores. But I have to admit, I don't like the hassle of having a campfire to enjoy them. A campfire once in awhile is fun, but I like to enjoy s'mores more than once in awhile. Getting a good fire going can be tricky, then you are dealing with smoke, and making sure no kids fall in the fire or poke one another with their hot marshmallow roasting stick.
There had to be an easier way! And there is. Just use the oven! Yes, you can make s'mores in the oven. These s'mores are so easy to make and come out perfectly.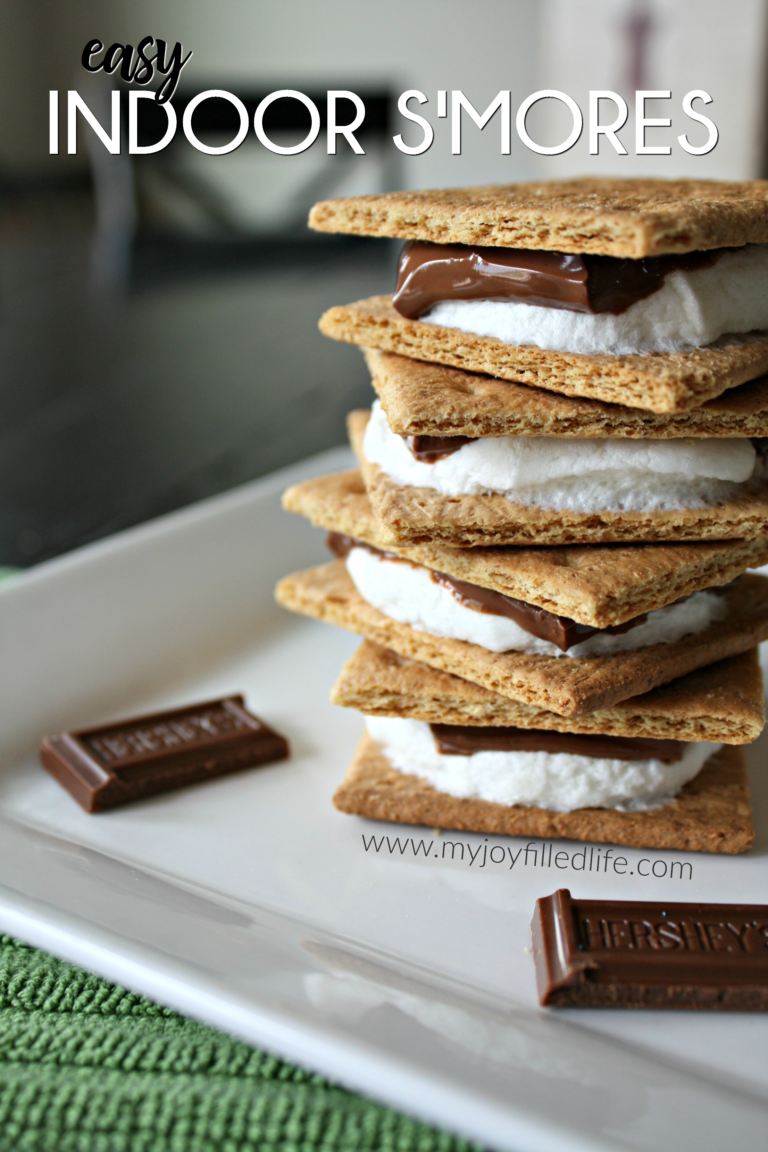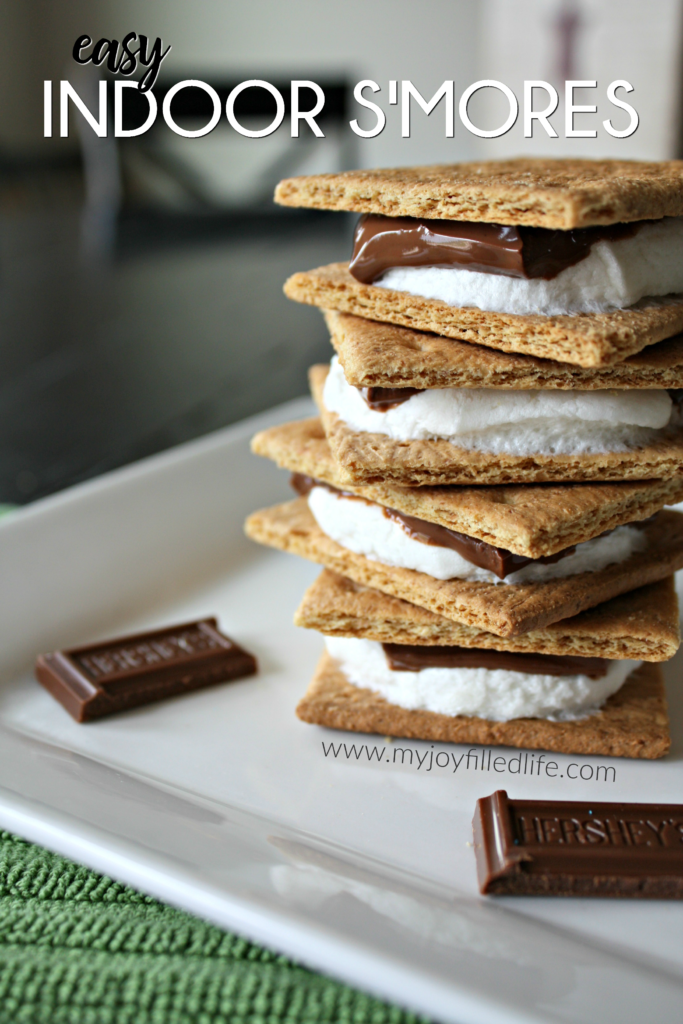 How to make s'mores inside….
Ingredients:
1 box graham crackers
1 package of Hershey's chocolate bars (6 bars)
1 bag of large marshmallows
Directions:
1. Preheat over to 300 degrees. Break the graham crackers in half and place as many halves as can fit on your cookie sheet, or place as many as you'd like to make. I used a small cookie sheet that could fit 8. Place a marshmallow on each of the crackers. Break each chocolate bars into 4 pieces and set aside.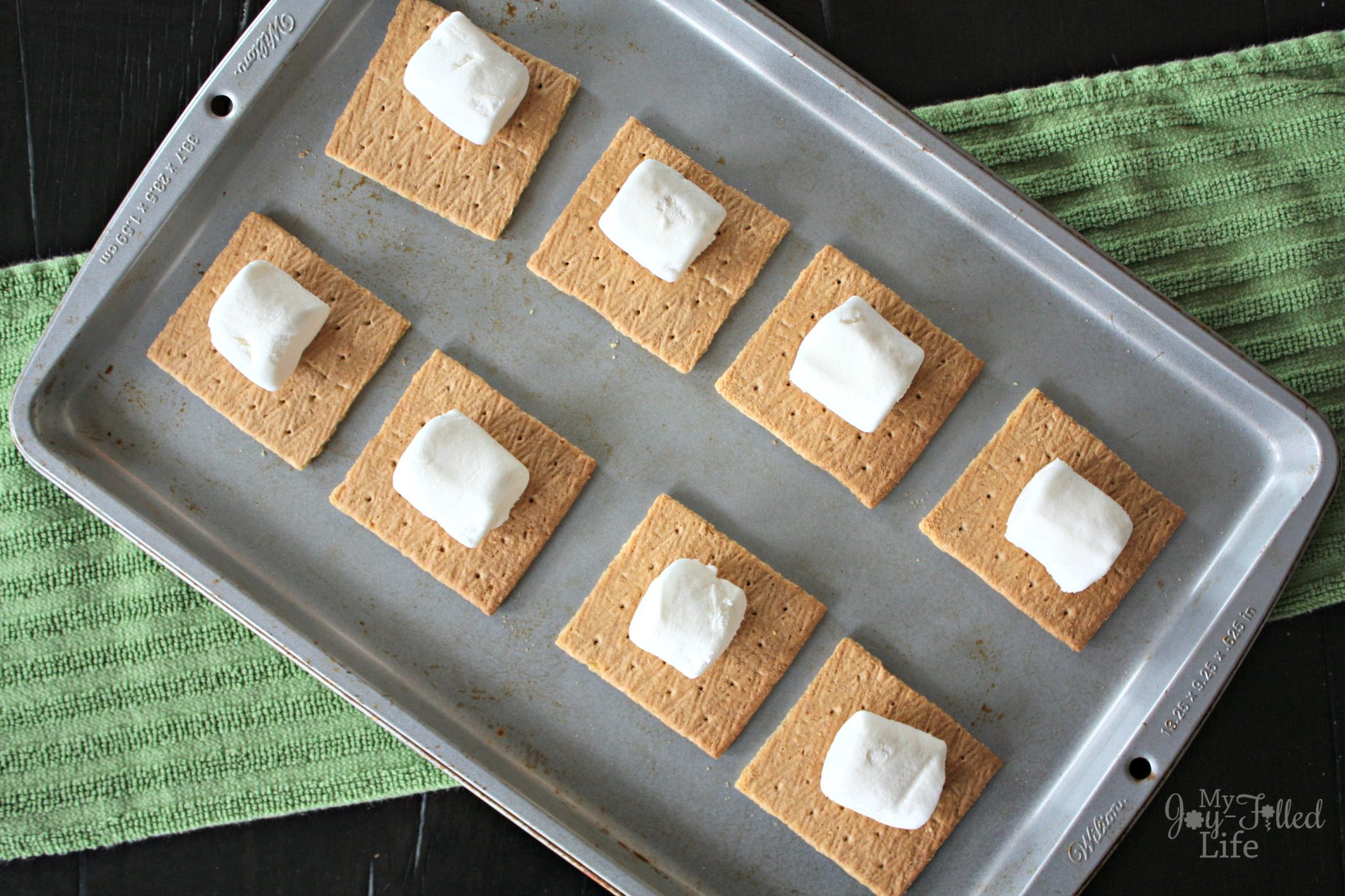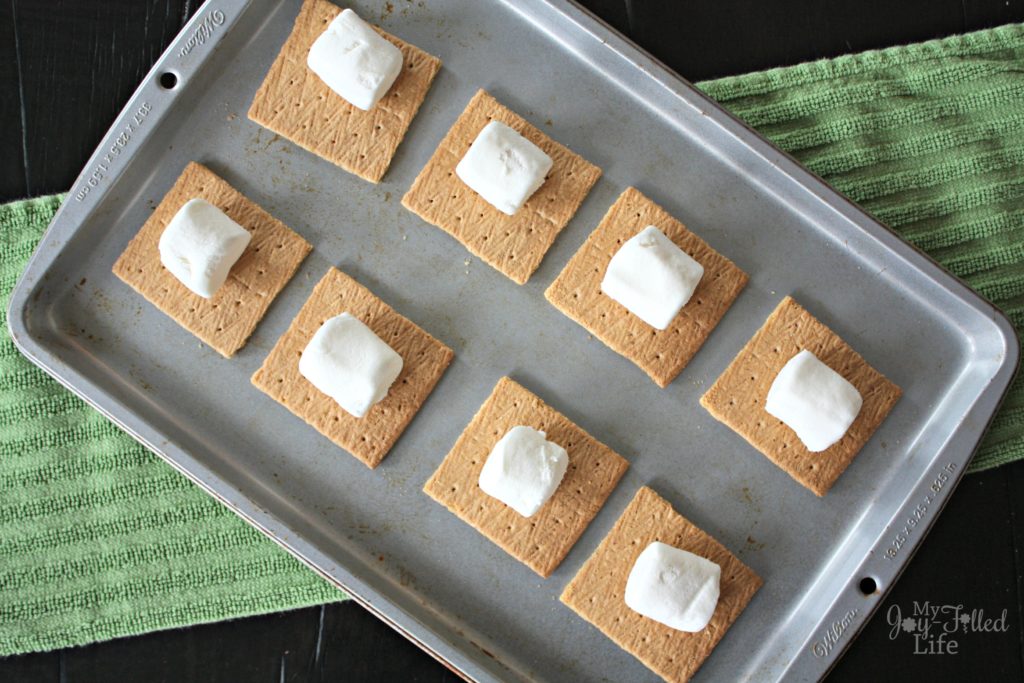 2. Bake for 5 minutes or until marshmallows are puffy and just starting to turn a golden brown. Remove from oven and immediately place a piece of chocolate on each marshmallow and press down a bit.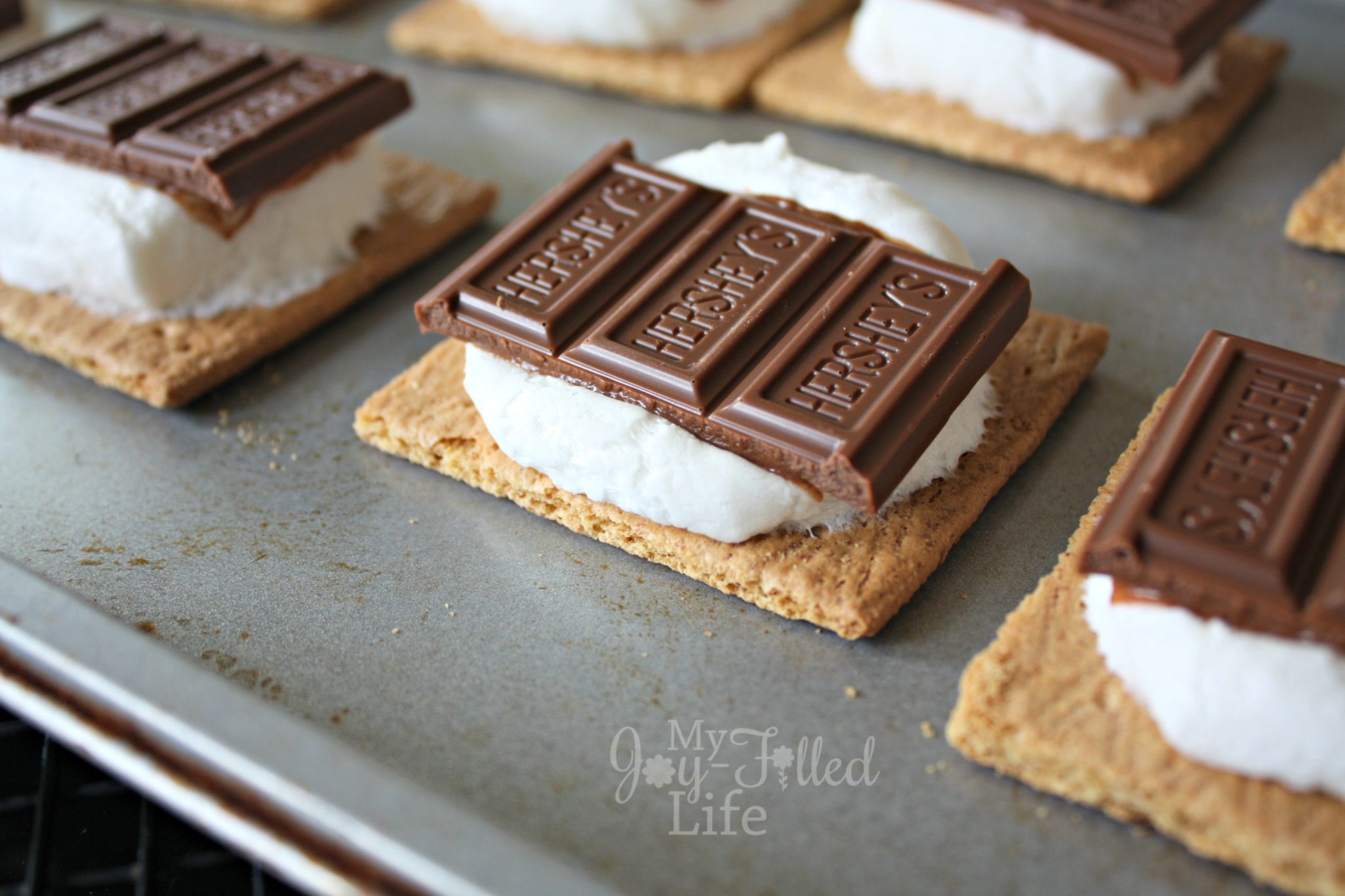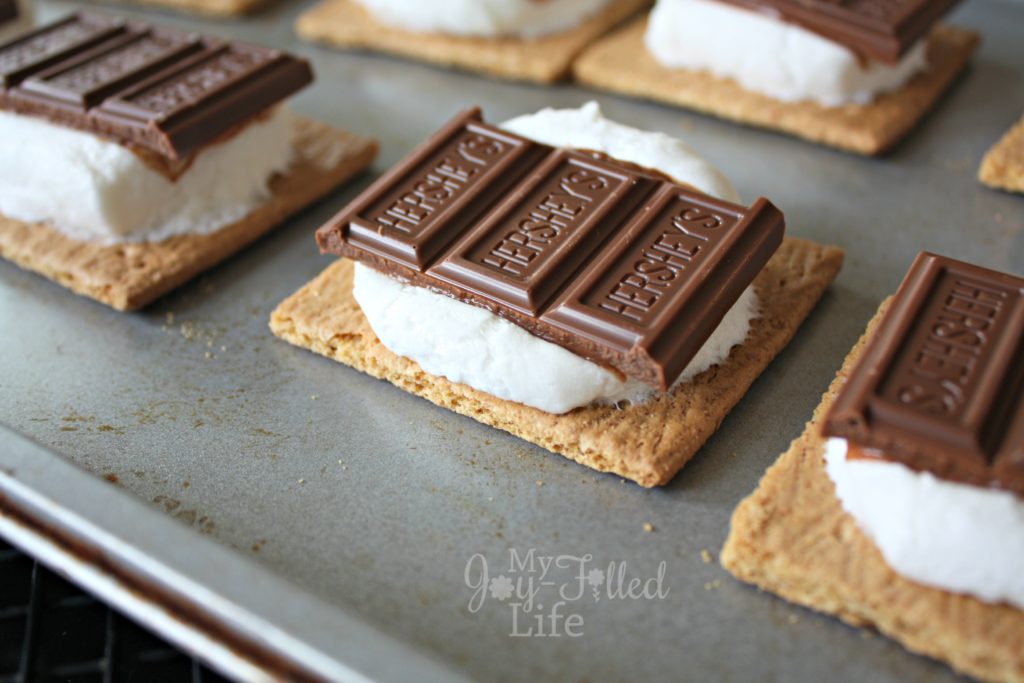 3. Place a graham cracker half on each chocolate bar and press down a bit more. Let sit for a few minutes so the chocolate is nice and melted and then enjoy! Be careful – they are ooey, gooey, delicious, and addicting! Now you can have s'mores anytime of year!