This post is taken from my ebook entitled, Topical Devotions for Pregnancy: 13 Devotionals to Nourish Your Soul. Each day's devotion takes about 10 minutes, but additional Scripture references are included for you to further your study. Although it was included in a pregnancy devotional, I pray that no matter where you are at in life, it will speak to your heart.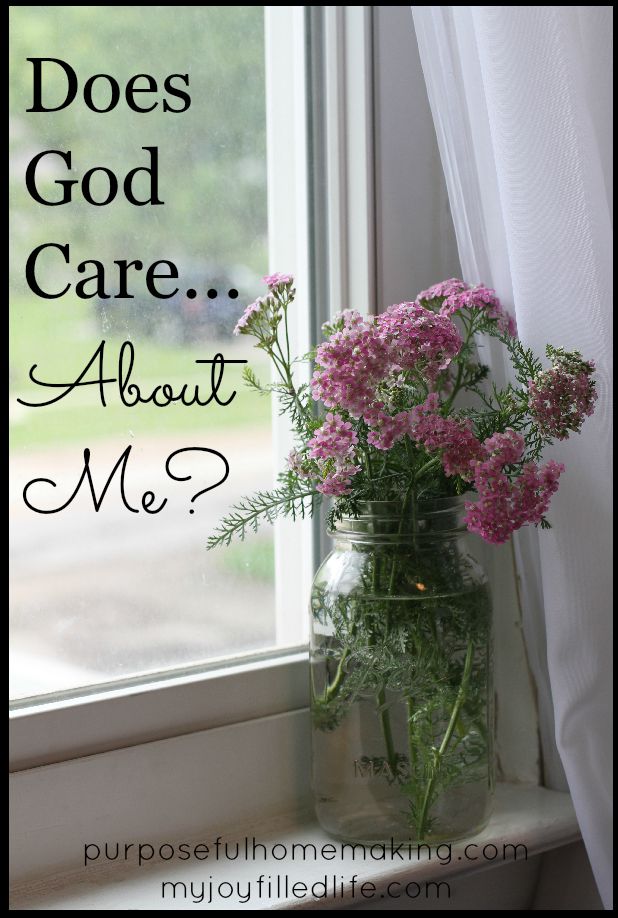 You are the God Who Works Wonders
Read Psalm 77
As expecting mothers, we often find ourselves experiencing a wide range of emotions from the time we see that double line on the pregnancy test until the day we leave this earth. Motherhood takes a strong hold on our heart and sometimes when we are expecting, we face troubles we weren't prepared for.
It is during those times that we need to pour our heart out to God, but also to reflect on His goodness and help in the past.
Psalm 77, written by Asaph, is a good example of what we often experience during a trial, as well as how we should respond during that time.
In verses 1-6, Asaph pours his heart out to God about whatever is troubling him. In verses 7-10 he wrestles through despairing thoughts such as, "does God care about me? Has He forgotten me?"
Asaph responds to those doubts by choosing to dwell on God's goodness and by recounting God's powerful acts from the past.
Sometimes during pregnancy we are faced with circumstances that overwhelm us and are beyond our control. We can't fix the problem that we are facing and the flood of emotions can be overwhelming.
It is during these times that we need to remember how much we need God's presence in our lives and we have to choose to remind ourselves about God's goodness, faithfulness, and power. Lamentations 3:32 says, "Though he cause grief, yet will he have compassion."
There are times in life when we are given more than we can handle so that we are reminded about our dependence on God. But it's not given to us by our Heavenly Father without the perfect measure of love, grace, and strength. God will not leave us without comfort and compassion because if His Spirit is in us, He cannot deny Himself.
"Your way, O God, is holy; what god is great like our God? You are the God who works wonders; You have made known Your strength among the peoples." (Psalm 77:13-14)
When we are afraid, it is easy for our thoughts to run wild, but we must capture them and control them with the Word of God.
Asaph stopped questioning God and instead filled his mind with God's wonderful deeds, holiness, and power. When Asaph began to reflect on what he knew to be true about God, rather than how he felt about God, God brought to his remembrance the miracle of the parting of the Red Sea.
"The waters saw You, O God; The waters saw You, they were in anguish; The deeps also trembled. The clouds poured out water; The skies gave forth a sound; Your arrows flashed here and there. The sound of Your thunder was in the whirlwind; The lightnings lit up the world; The earth trembled and shook. Your way was in the sea And Your paths in the mighty waters, And Your footprints may not be known. You led Your people like a flock By the hand of Moses and Aaron. (Psalm 77:16-20)
This is an incredible picture of God's power over creation! It's also a fantastic reminder of God coming to the rescue of His children when the situations in life are too big for us to handle.
And if you'll notice, when Asaph recounted the mighty acts of God He ceased doubting God's love and care for him.
I don't know what trouble, if any, you are facing during your pregnancy, but I do know that God loves you and that He "…is in your midst. [He is] a victorious warrior. He will exult over you with joy, He will be quiet in His love, He will rejoice over you with shouts of joy." Zephaniah 3:17
Additional Verses: Psalm 61:1-3, Psalm 68:19, Psalm 145:18-20
Prayer: Lord, I want to remember and reflect on everything You have done in my life. I will choose to remember the wonders that You have brought about not only in my life, but in Your Word as well. Please help me to choose to think about your good works and deeds. Your way, O God, is holy. There is no other god who is great like You! You are the God who works wonders. Thank you for showing your strength to me.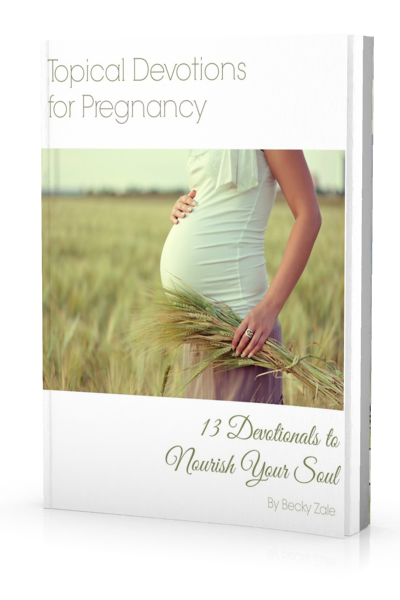 Topical Devotions for Pregnancy: 13 Devotionals to Nourish Your Soul is available on Amazon for only $3.99.
This post contributed by Becky at Purposeful Homemaking