I was just talking with my husband the other day about how in less than 2 years we will have a teenager. Whoa! Where did the time go? I don't know if I'm ready for this; my baby is not a baby anymore; he is turning into a young man. As he grows, so does his independence. And with independence comes lots of choices and decisions for him to make on his own. If my husband nor I are there to guide him, then who will? I can only hope, pray, and have faith that as he becomes less dependent on us, his parents, that he will grow more dependent on the Lord.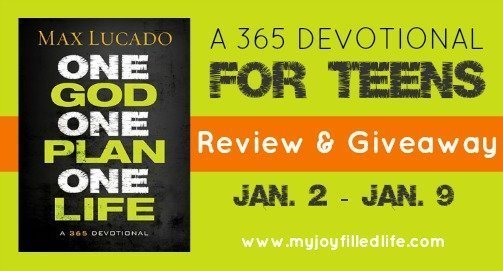 Since having a teenager is in our near future, I was very pleased to be able to check out a new devotional by Max Lucado that was written just for teens titled, One God, One Plan, One Life. This hardcover book contains a devotion for every day of the year. Each devotion is one page in length and includes a scripture verse, devotional reading, and a final thought at the end.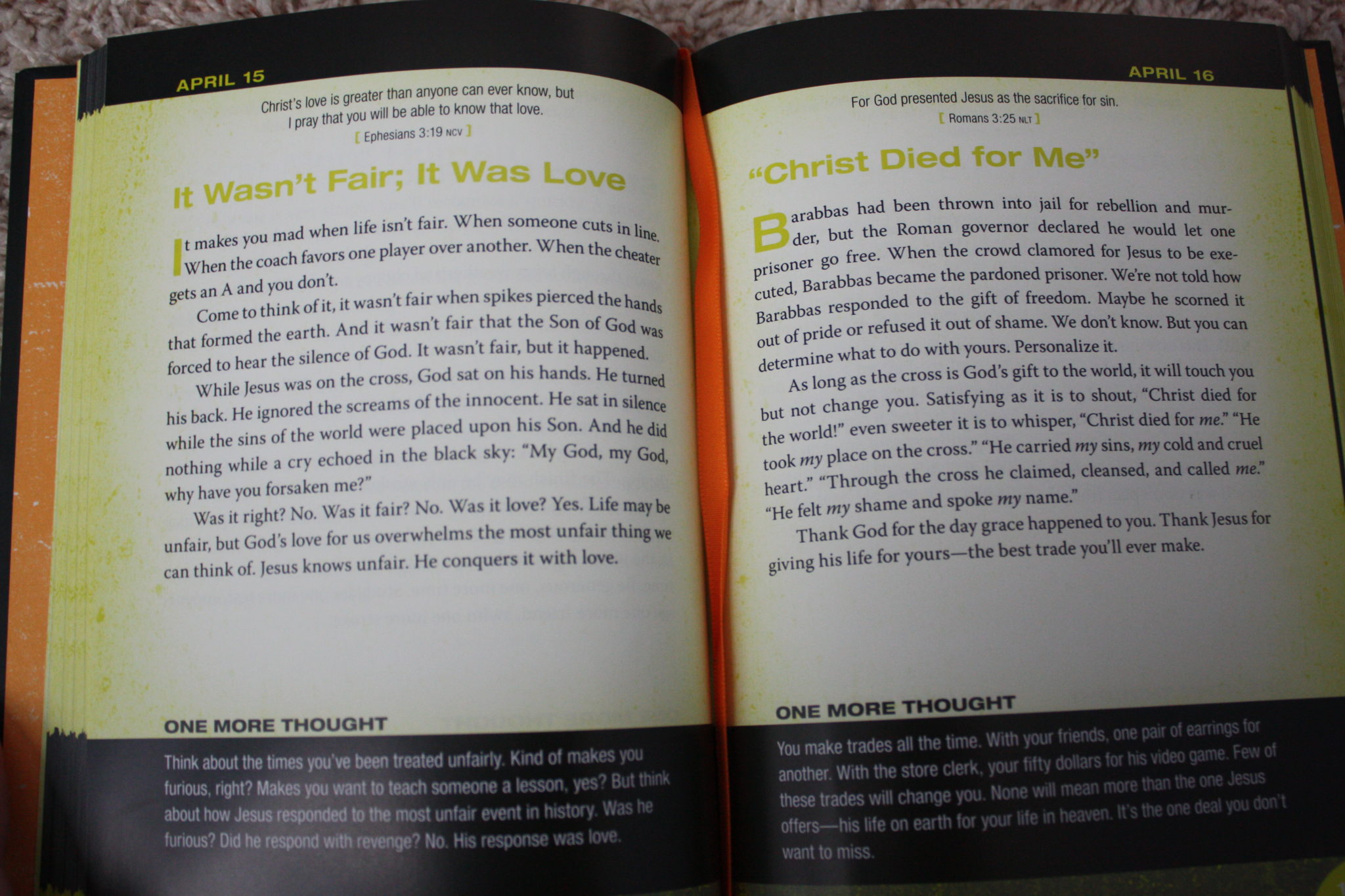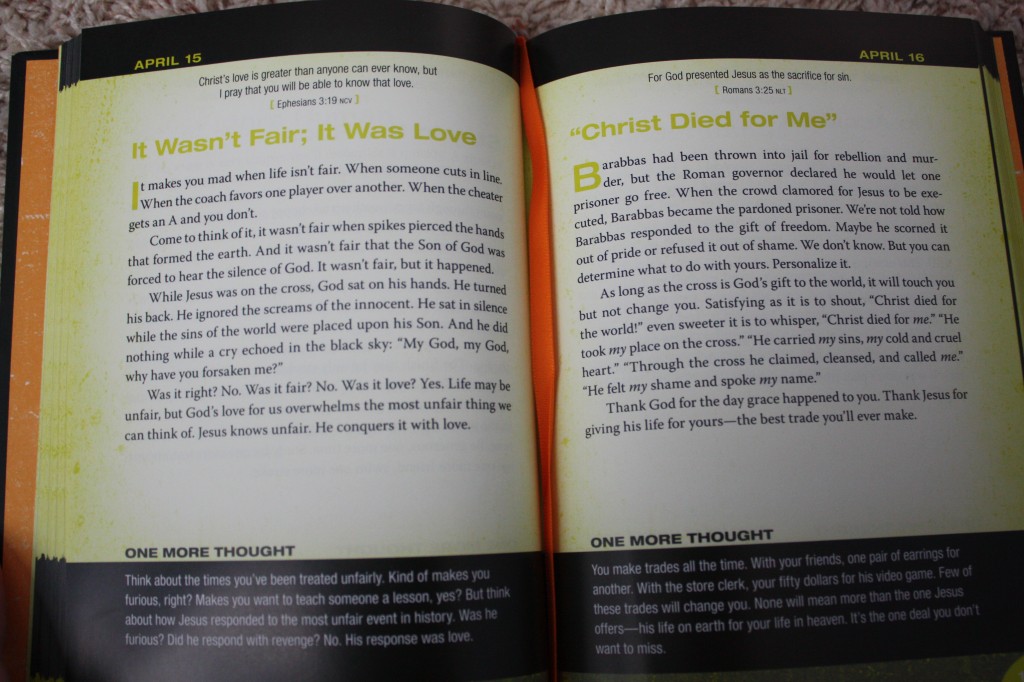 From the back of the book:
One God, One Plan, One Life addresses important topics like faith, obedience, and self-control as well as difficult-to-discuss-with-your-parents issues like purity, bullying, and alcohol and drug use. Each day includes a short devotion and scripture as well as a straight-to-the-heart idea that will inspire you to trust the one God who will love you through it all and despite it all.
Since my son is not yet a teenager I decided to read the devotional for myself to see if and when I would want him to read it. I jumped around through the devotional and read about a month's worth of devotions and feel that the age recommendation of 13-17 is pretty spot-on; I might even have him start reading it when he turns 12 this year. I like the variety of topics that the book touches on and I feel that the length of the devotions are perfect for my easily distracted son. The colors of the book may be a bit masculine to some, and it just happens that green and orange are my son's favorite colors, so it's perfect for us.
I'm looking forward to giving this devotional to my son and think it will be a great addition to his daily Bible reading and I'm hoping some of the readings will spark some heart-to-hearts with mom and/or dad, and that it will help him grow his personal relationship with God.
Would you like to try and win this devotional for teens?
Just enter by using the Rafflecopter entry form below.
Giveaway ends on January 9, 2014 at 11:59pm EST; winner will be notified by email.
Be sure to check out my other Tommy Nelson giveaway:
Bible in a Year – For Kids
My Story: David & My Story: Joseph Children's Books
My Friend Jesus: The Gospel for Kids
God's Little Princess Bedtime Devotional