My kids LOVE crafts! Me? Not so much. Crafts, art supplies, and six kids ages 11 and under, just isn't my idea of fun.
But, we'll do anything for our kids, right?
The holidays soften me a bit and I'm more apt to give in to the crafting pleas. Besides, every family with kids needs the token turkey and Christmas tree craft adorning their home during Thanksgiving and Christmas.
Bonus points if the activity is educational too. That's why I really like this cute turkey craft. It helps the little ones work on coloring matching and identification. Plus, this one really doesn't fall into the messy category and it's pretty easy to make. And did I say cute? Another cute idea is making Thanksgiving handprints crafts.
Read on to find out just how simple it is to make this adorable coloring matching turkey craft.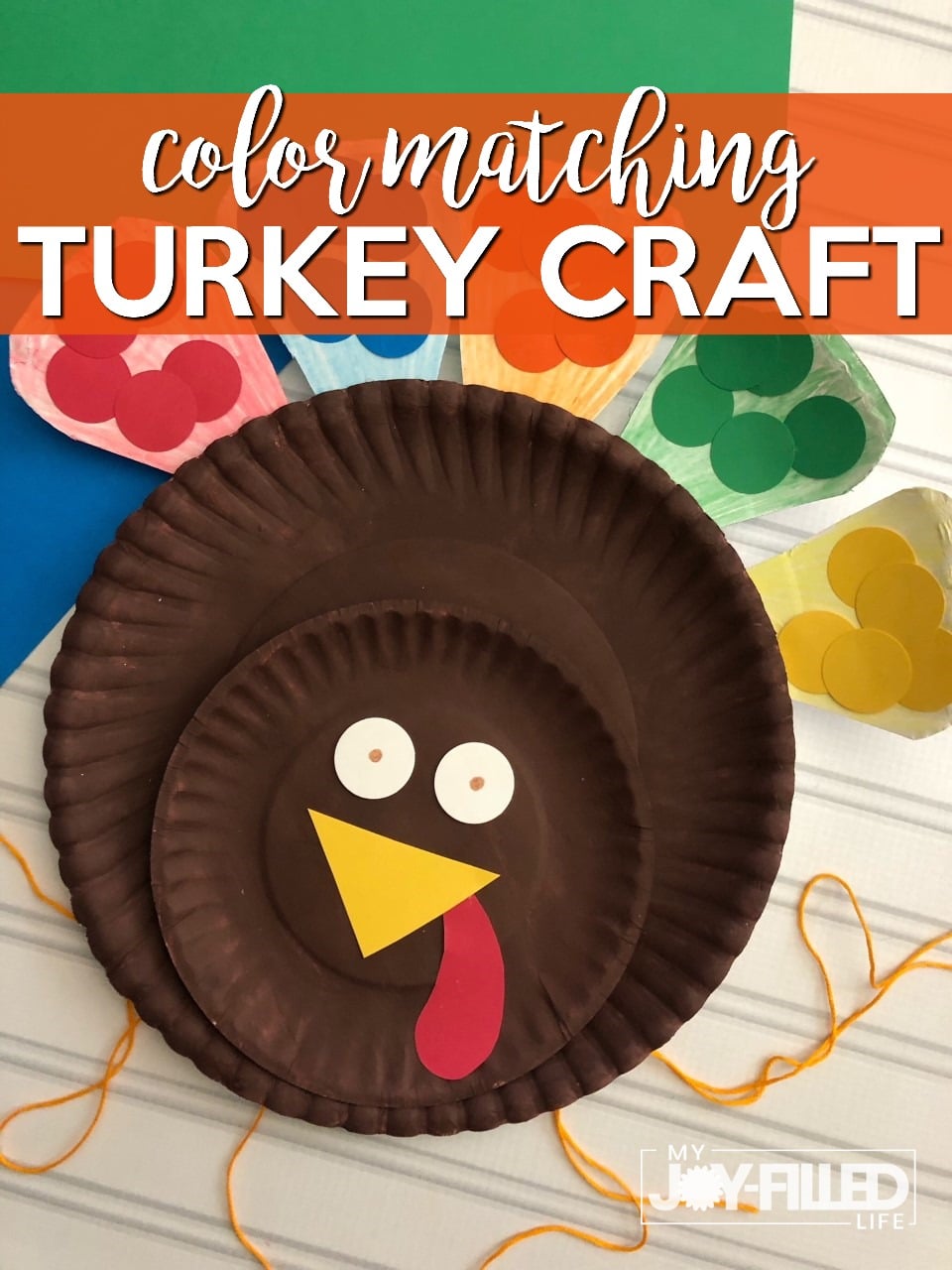 Coloring Matching Turkey Craft
Supplies
Large paper plate
Small paper plate
Red, blue, orange, green, white and yellow card stock
Colored pencils
Brown craft paint
Scissors
1" circle hole punch
Paint brush
Hot glue or craft glue
Glue similar to glue for polypropylene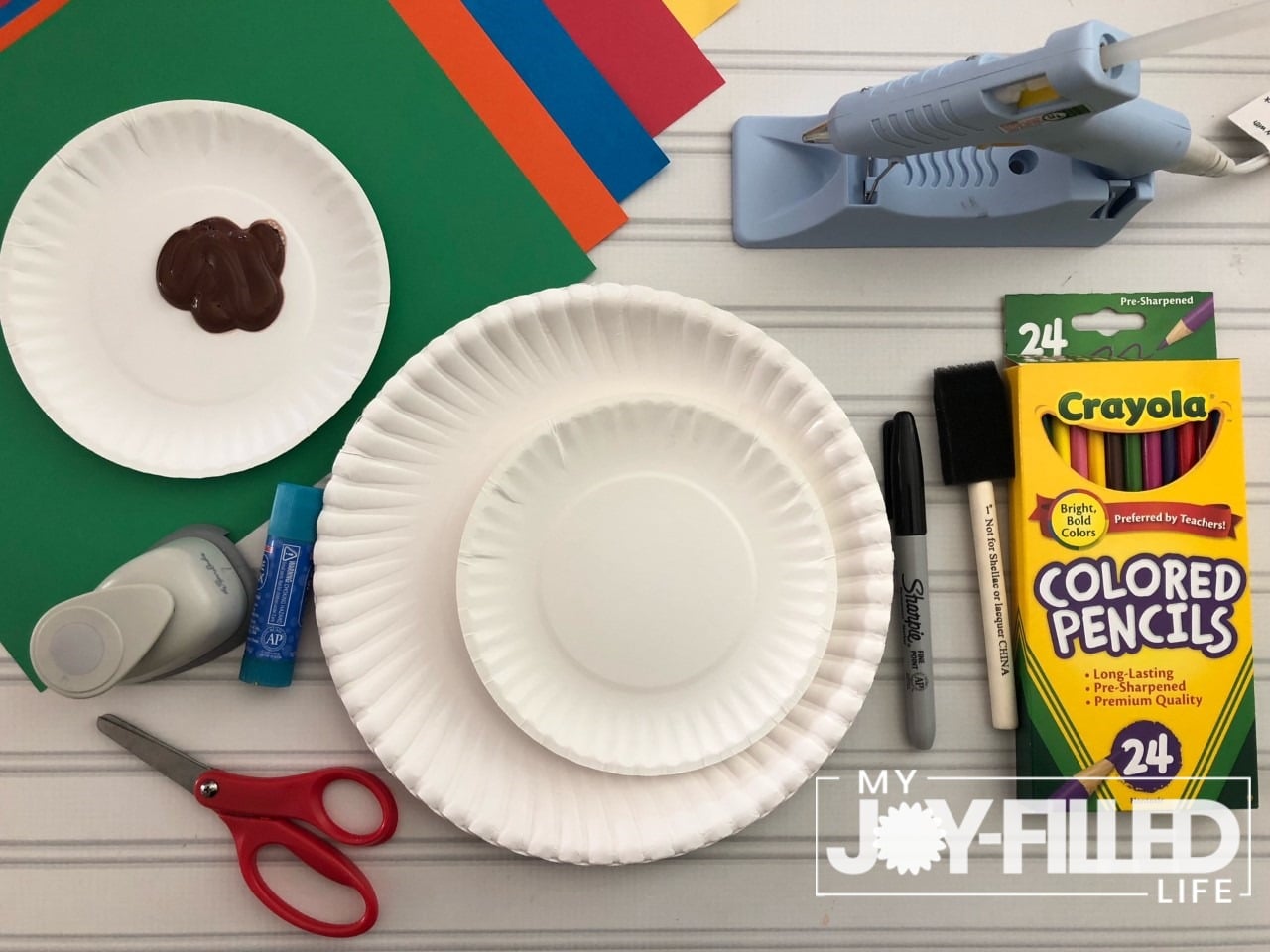 Directions
1. Lay out a piece of scrap paper or newspaper, paint the top of each plate brown and let dry.
2. Glue your small brown plate to the bottom of your large brown plate.
3. Carefully cut a white large plates in slices like pizza and round each corner, these will be the feathers.
4. Color each feather a different color with your colored pencils.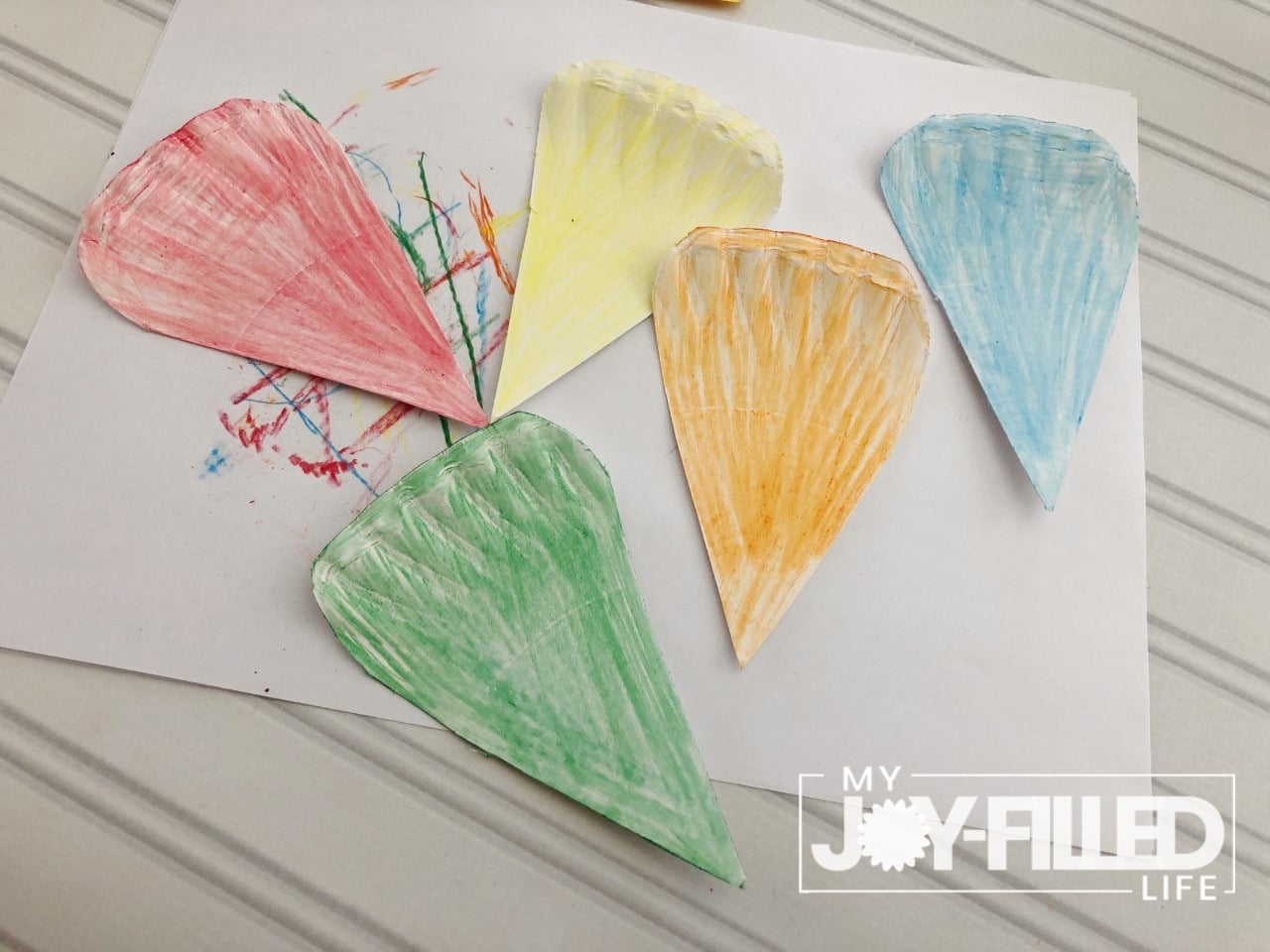 5. Glue the bottom of each feather behind the top of your large brown paper plate.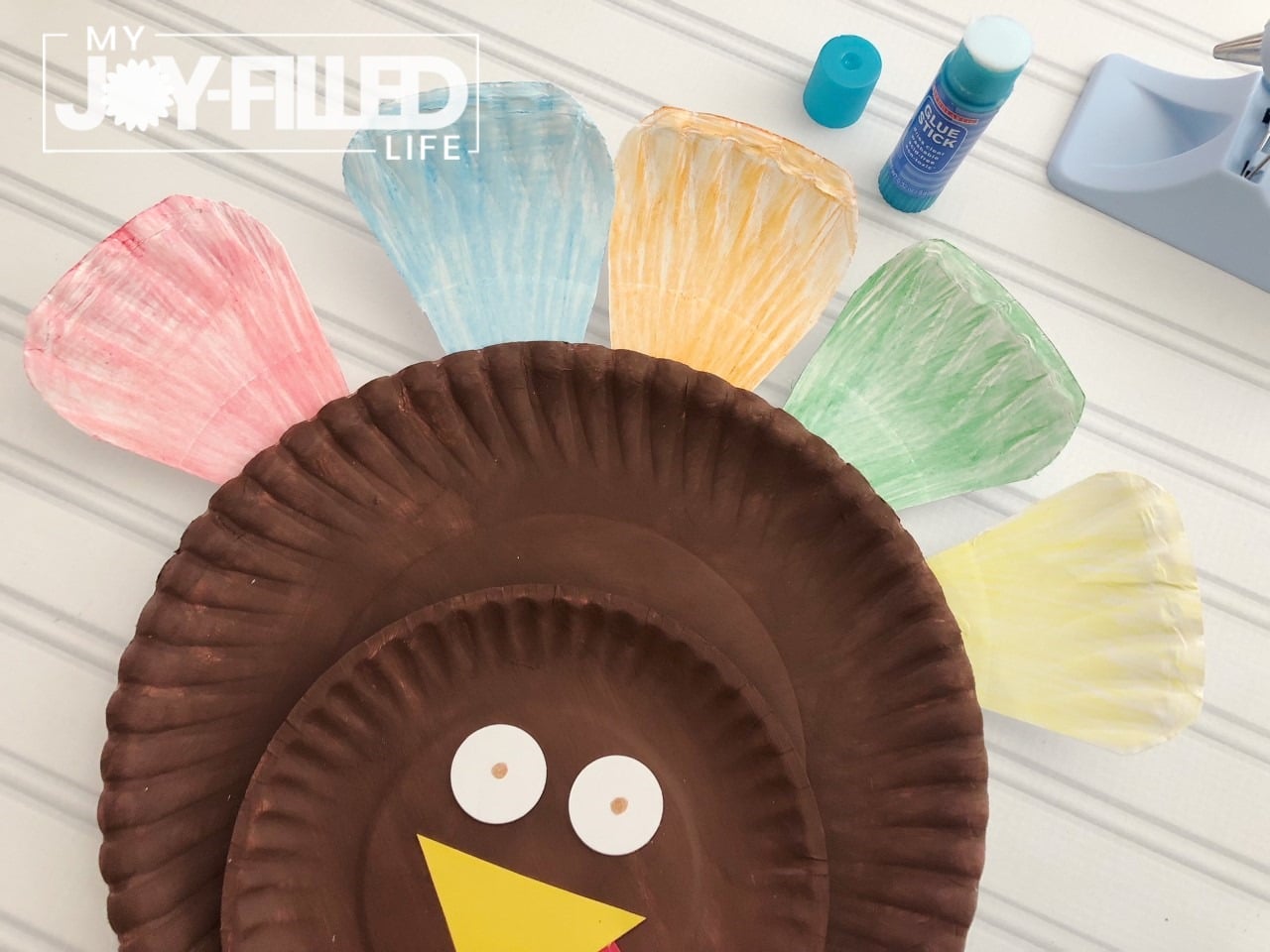 6. Cut out a large yellow triangle and a red wattle and 2 white eyes with a hole punch.
7. Glue the eyes, beak and wattle onto the smaller brown plate.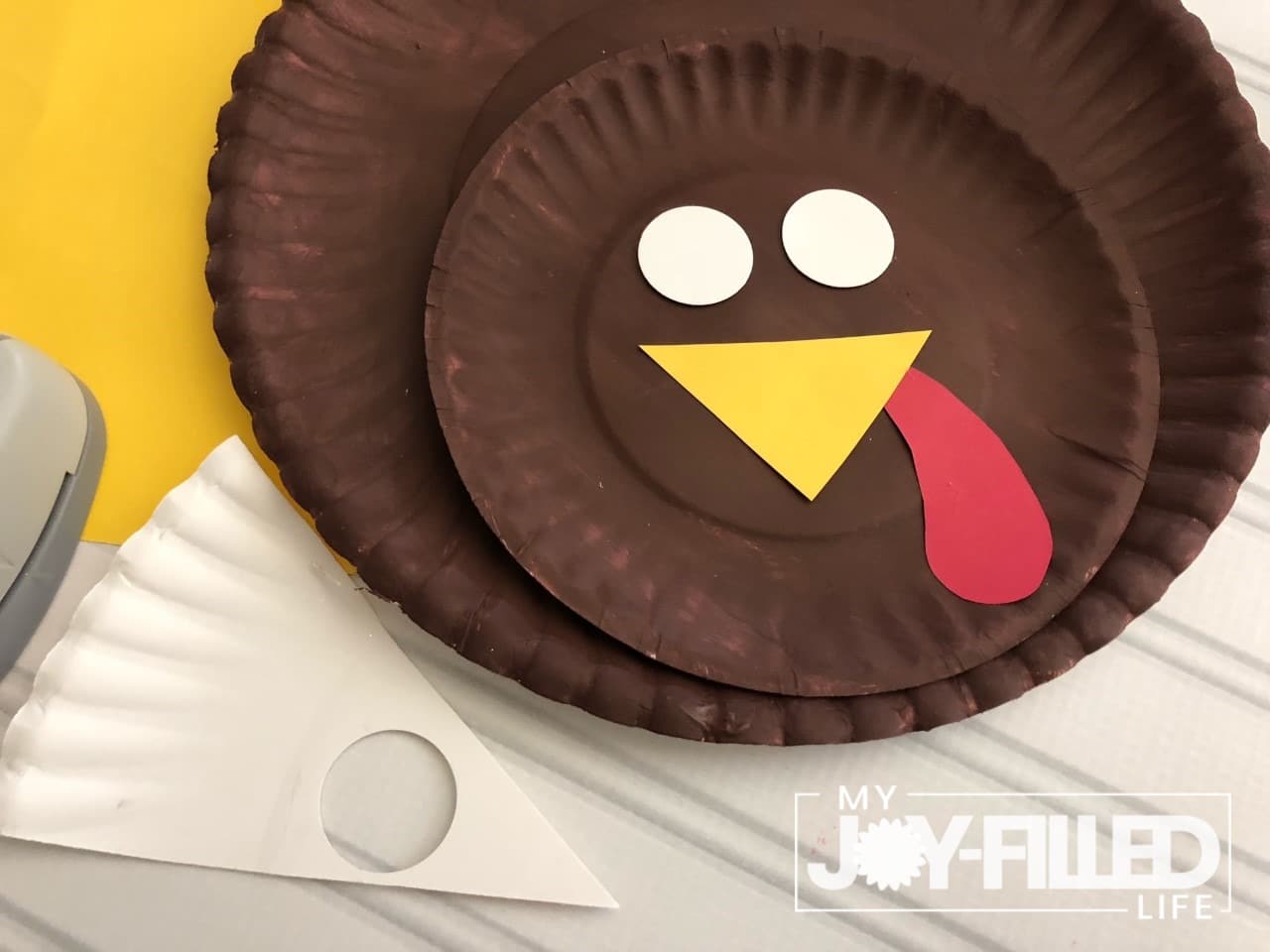 8. Dot the eyes with a pencil.
9. Now use the hole punch to make lots of different colored circles from your colored card stock and have the kids match the circles to the feather and glue them on with a glue stick.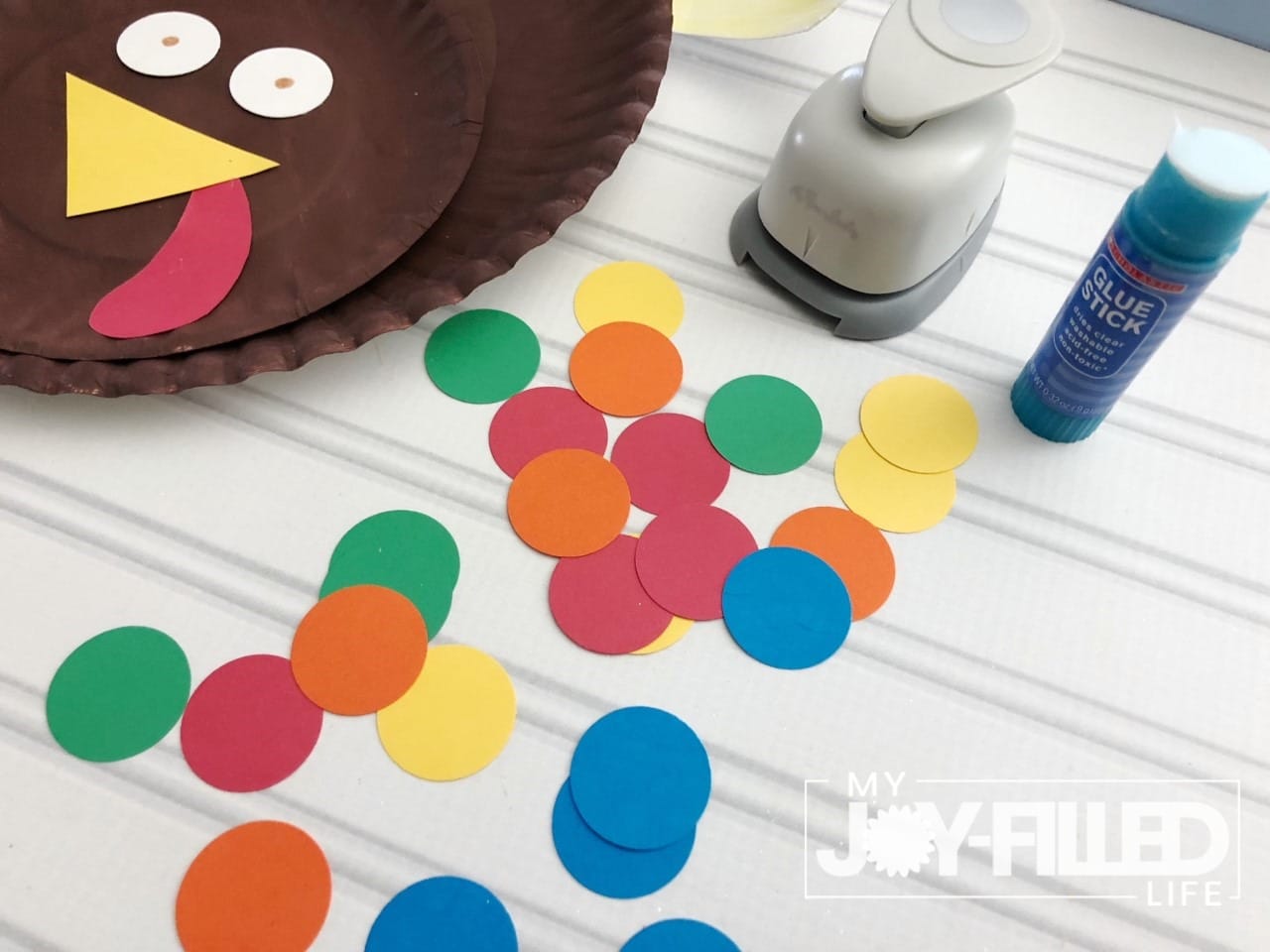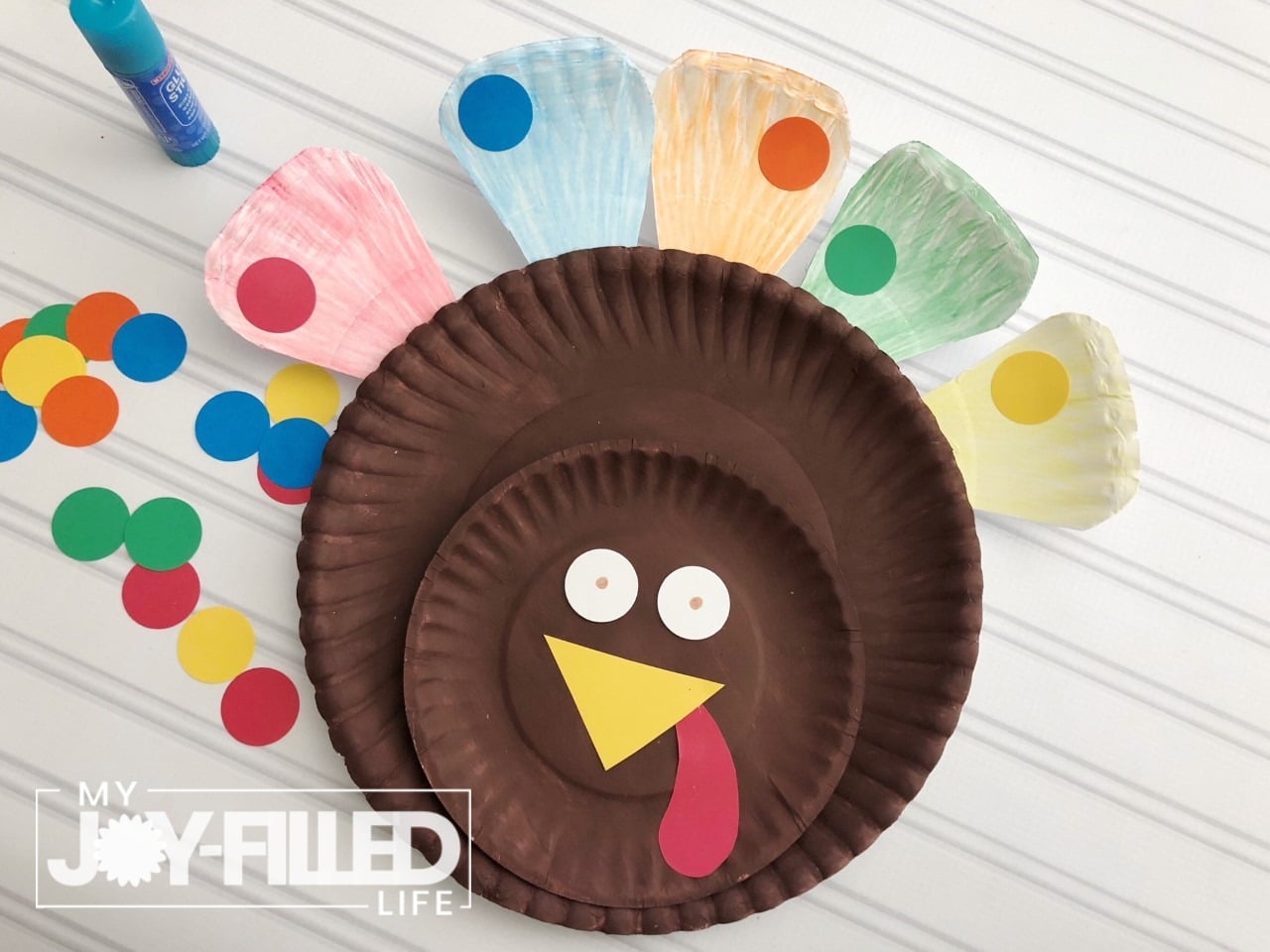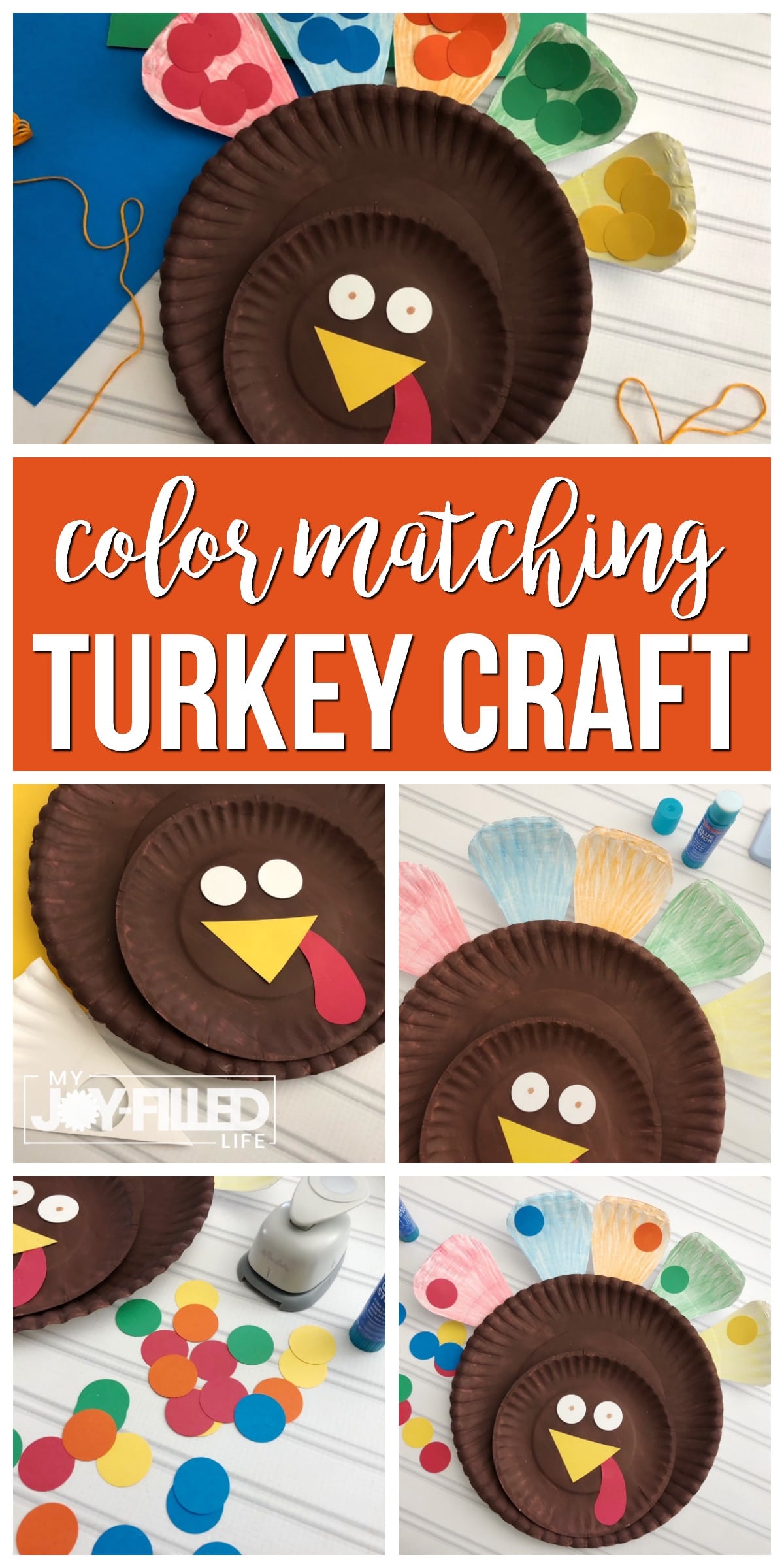 You might also like:
FREE Printable Thanksgiving Word Find
Thanksgiving Tracing Worksheets
Thankful Crafts and Activities for Fall