These chocolate Chewbacca donuts as shown in the main franchise website are the PERFECT chocolate donut recipe for all your little (and big) Star Wars fans! They're so moist, chocolatey, and delicious – but oh so fun since they resemble Chewbacca from Star Wars, and who doesn't love Chewy? Everyone is sure to LOVE these chocolate donuts. Follow the step by step directions below to make your very own chocolate Chewbacca donuts!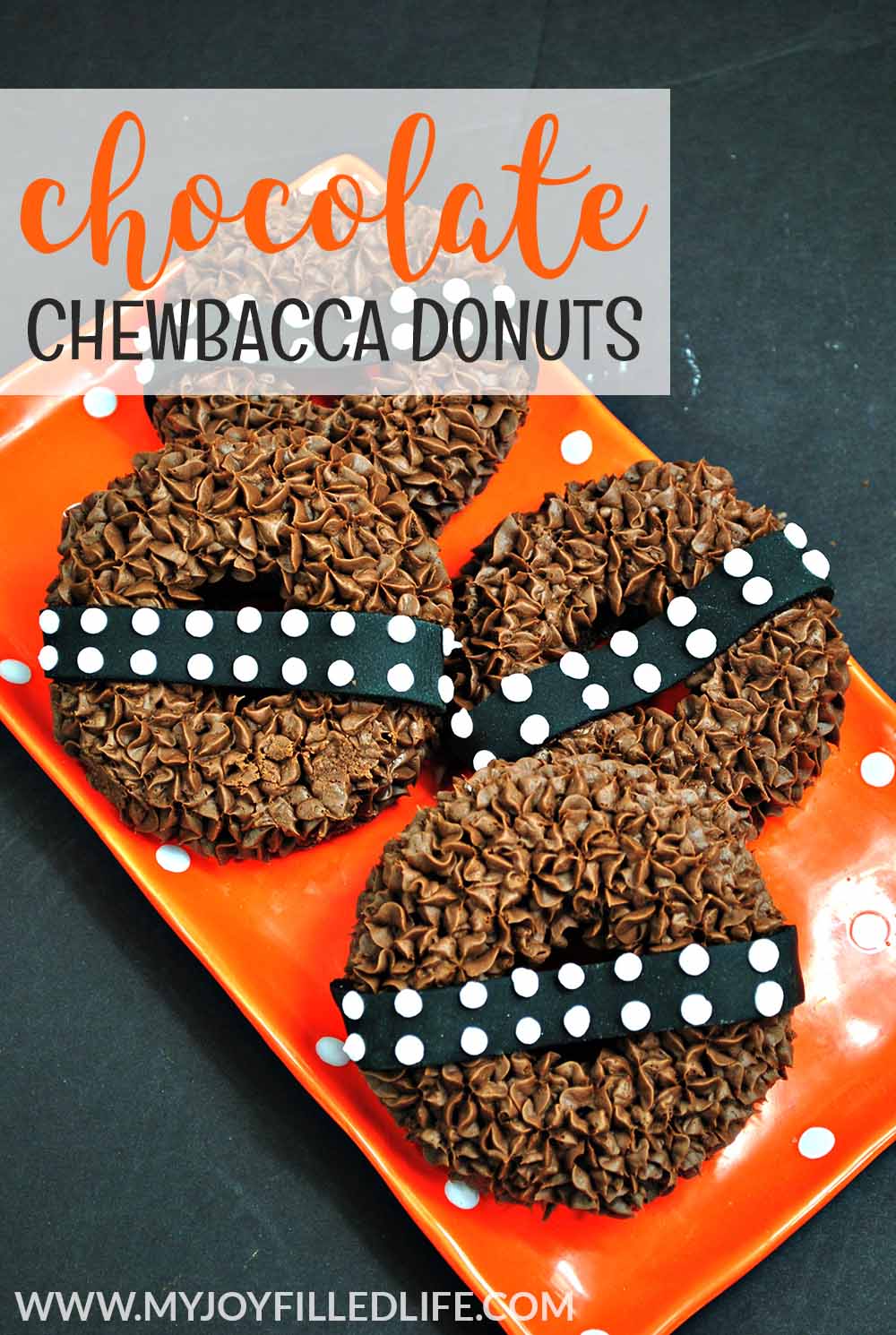 Ingredients for your chocolate Chewbacca donuts:
1 box brownie mix
1/2 cup oil
3 eggs
1/4 cup water
1 container milk chocolate fudge frosting
1 cup powdered sugar
1 container black fondant
1 tube white cookie icing
Wilton Non-stick Donut Baking Pans

Wilton Beginning Decorating Set

Wilton Black Decorator Preferred Fondant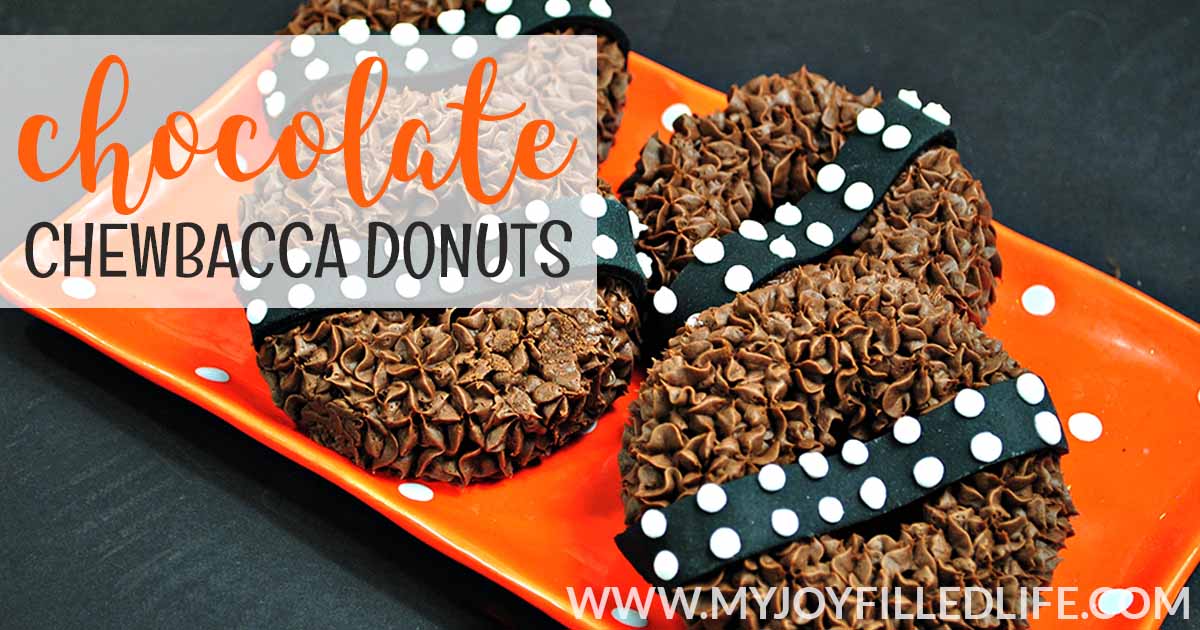 Directions to make your chocolate Chewbacca donuts:
Before you get started, make sure to gather up all your ingredients to make baking easier! It's so much easier when you're not running around the kitchen after ingredients.
Once you've done that, preheat the oven to 350 degrees and spray your donut pan with cooking spray and set aside.
In a stand mixer, mix together the brownie mix, oil, eggs, and water until well combined. Scoop about 1/2 cup of batter into each donut cut out in your baking pan.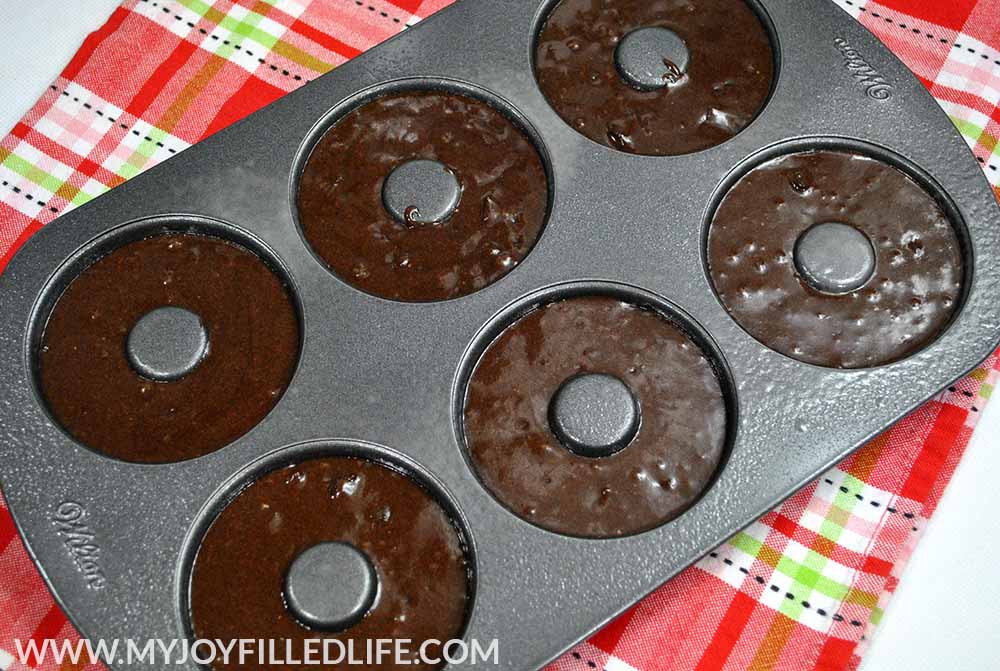 Then, bake in the oven for 15-18 minutes or until a toothpick comes out clean. Set aside to cool completely.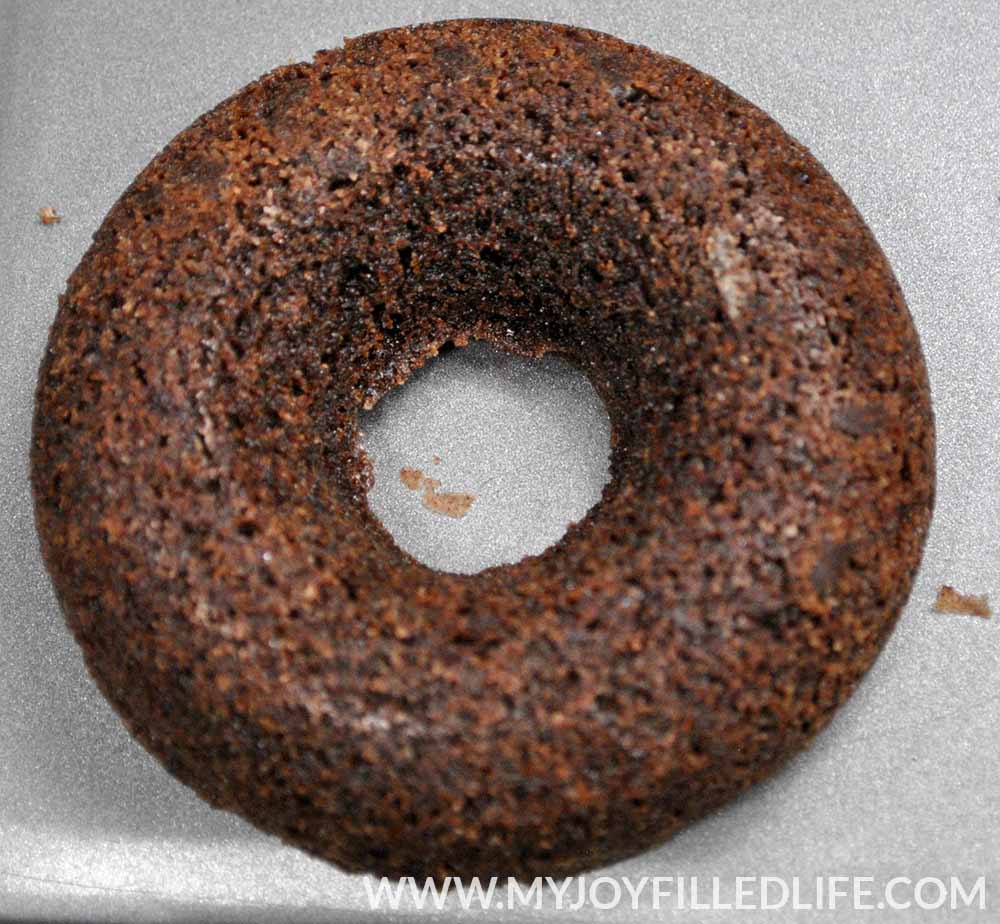 While the donuts are cooling, sprinkle the powdered sugar on a cutting board and roll out your fondant about 1/8 inch thick. Cut the fondant into 1/2 inch strips, approximately 3 inches long.
Using the white icing, pipe two dots on the black strips for the detail of Chewbacca's belt. Let the fondant strips dry while you frost the donuts.
Carefully remove the donuts and place them onto a cookie sheet while you frost them. Scoop the frosting into the piping bag and pipe the frosting on the donuts, making it look like hair as pictured below.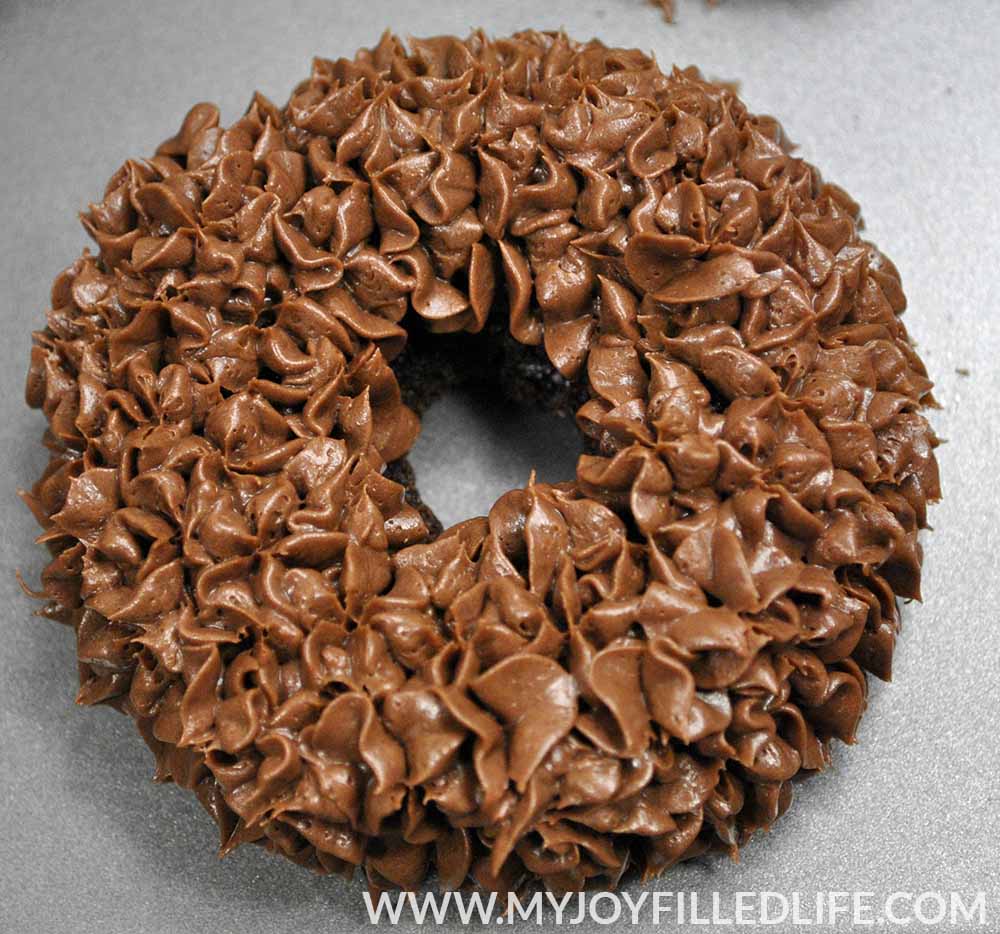 Let the icing dry for 15 minutes before placing the belts onto the donuts and allow them to dry an additional 15 minutes.
You now have your very own chocolate Chewbacca donuts everyone will love. Enjoy!
Chewbacca Interactive Walk N' Roar Plush

LEGO Star Wars Episode VIII Chewbacca Building Kit

Roaring Chewbacca Sounds Mask

Chewbacca Seatbelt Shoulder Cover Pad

Chewbacca Bobble Head

Chewbacca PJs for Kids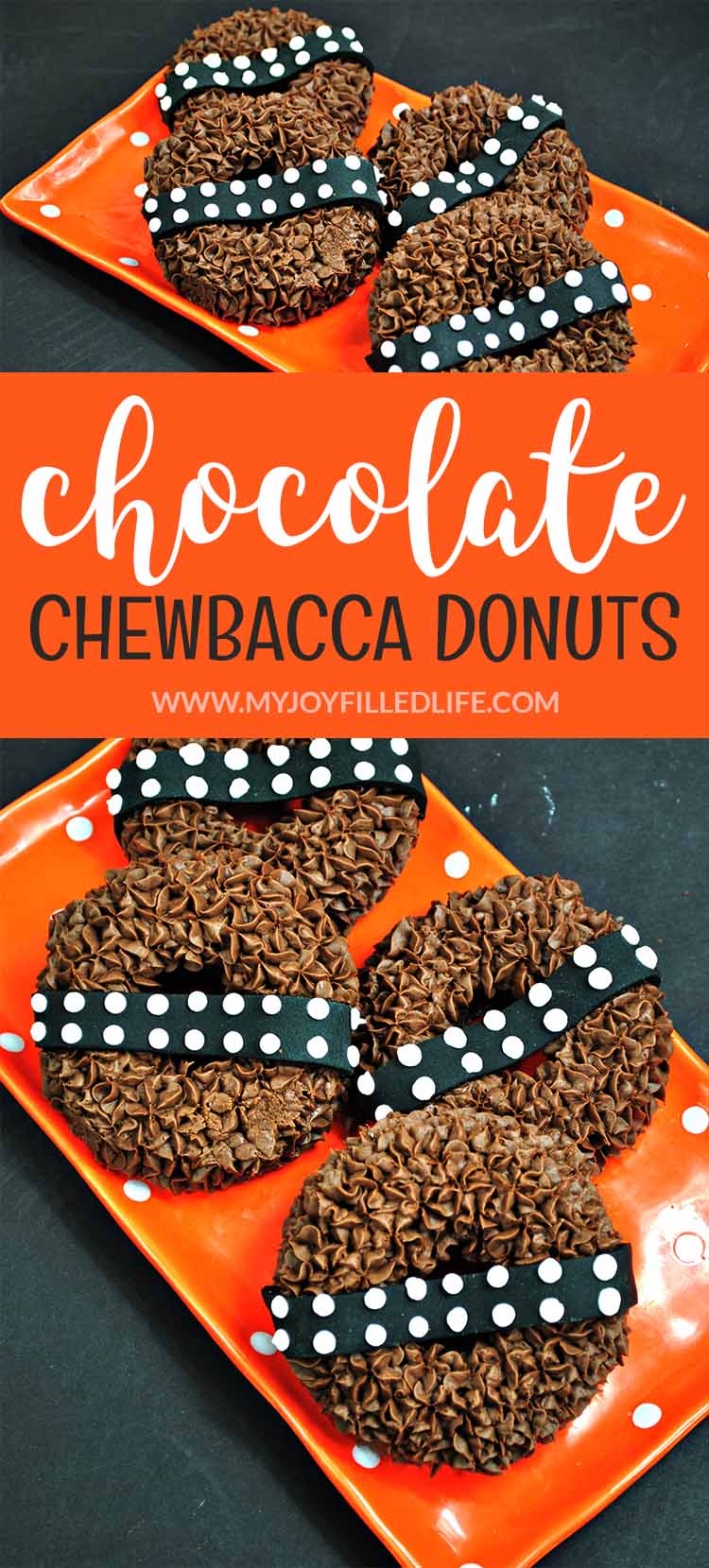 You may also like:
Heart-Shaped Brownie Sandwiches
Mini S'mores Brownie Pie
Chocolate Butterfinger Poke Cake