This candy corn slime is the PERFECT slime recipe for fall! It's such a fun diy slime and the kids are sure to have so much fun playing with this one. This is a slime recipe with contact solution so it is sure to make the PERFECT slime to play! Just scroll down below to learn how to make candy corn slime.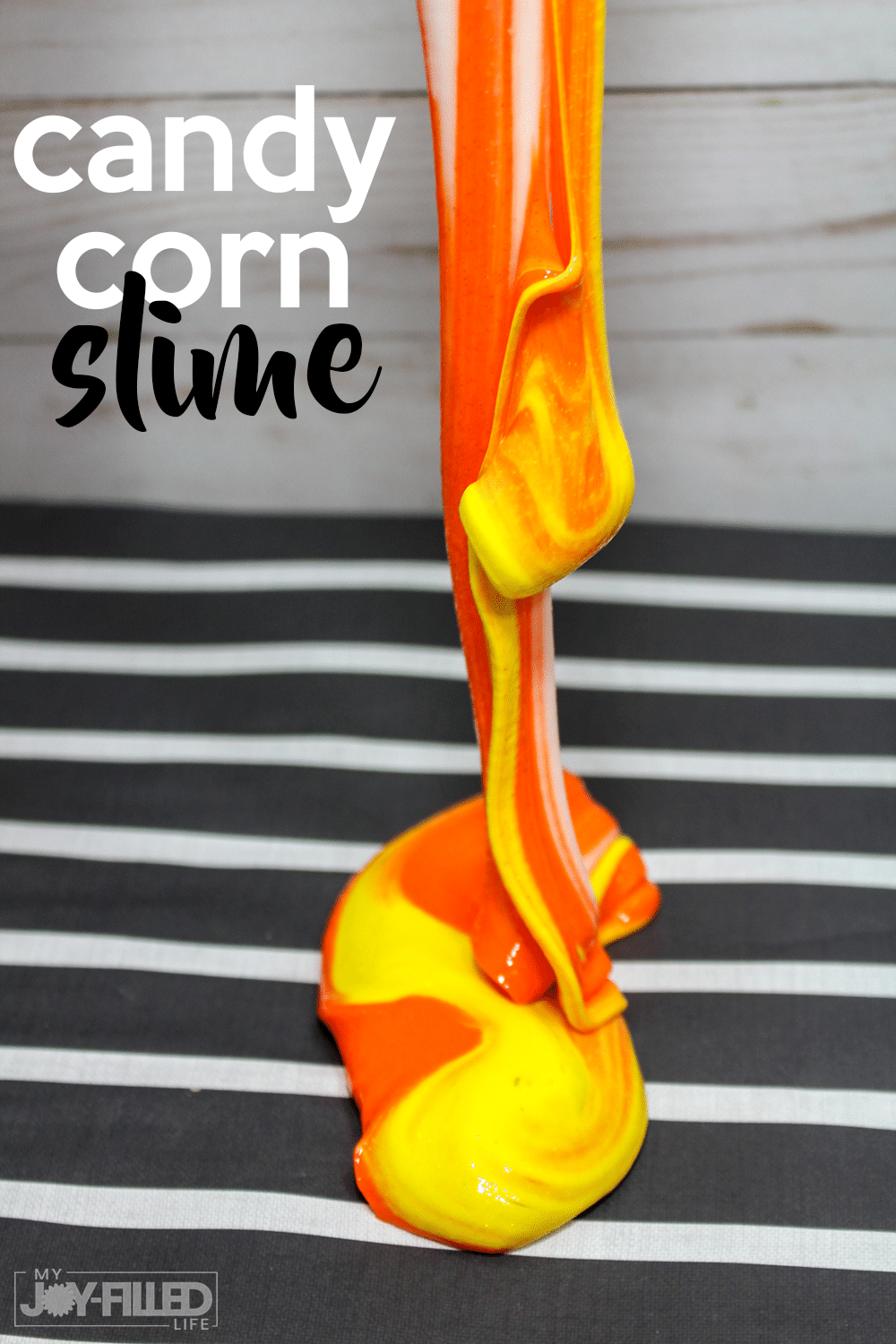 Slime recipes are some of our favorite activities and boy do the kids love this candy corn slime! With all the fun fall colors, it really grabs their attention. This diy slime is a great activity for the colder months as it keeps kids playing for HOURS!! And we love that it is such an easy slime recipe with contact solution – making it the perfect slime recipe to play with.
Scroll down below to learn how to make candy corn slime of your own!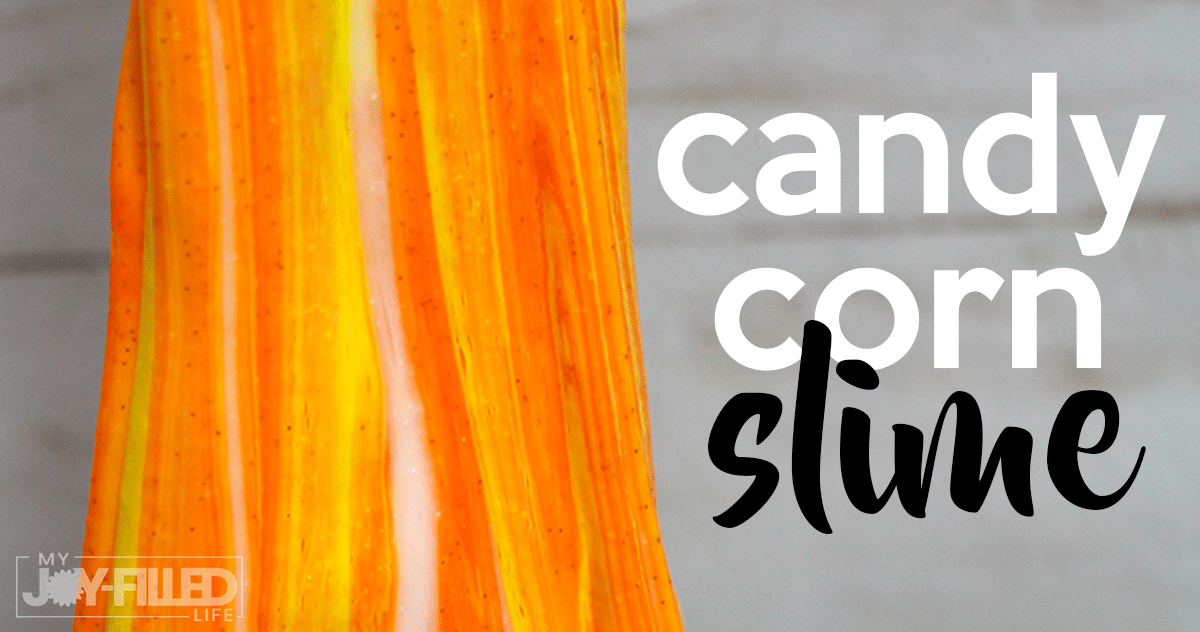 Ingredients needed for candy corn slime
1 1/2 cups water, divided

1 1/2 teaspoons baking soda, divided

3 tablespoons contact solution, divided
Orange fine glittler

Yellow fine glitter

Small bowl
Directions to make candy corn slime
Before you I show you how to make candy corn slime, gather all the ingredients for your slime recipe! To get started, pour the bottle of clear clue, 1/2 cup of water, 1/2 teaspoon of baking soda, and stir together.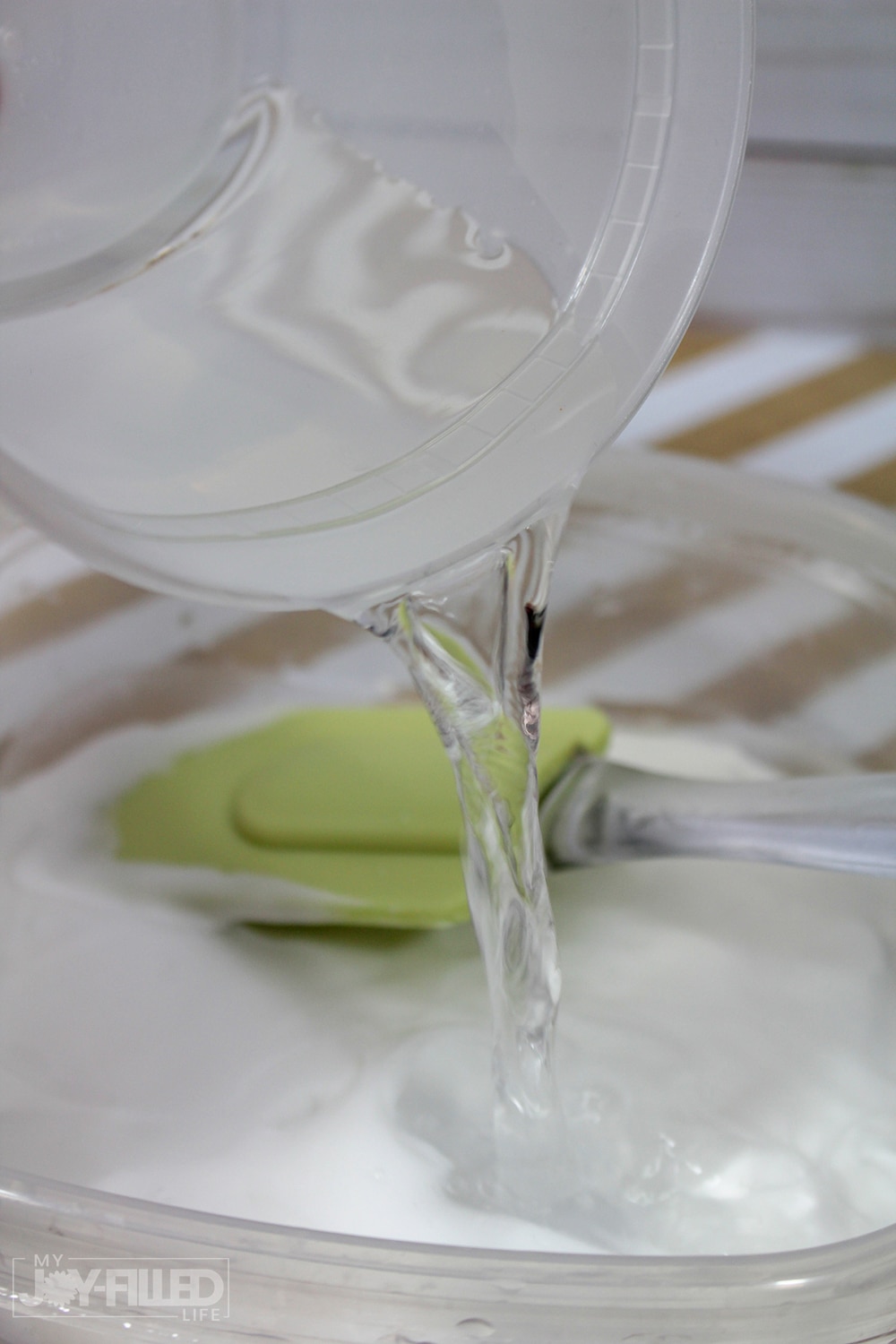 Next, add some orange paint until you reach the desired shade and stir well. Sprinkle in some orange glitter and stir well.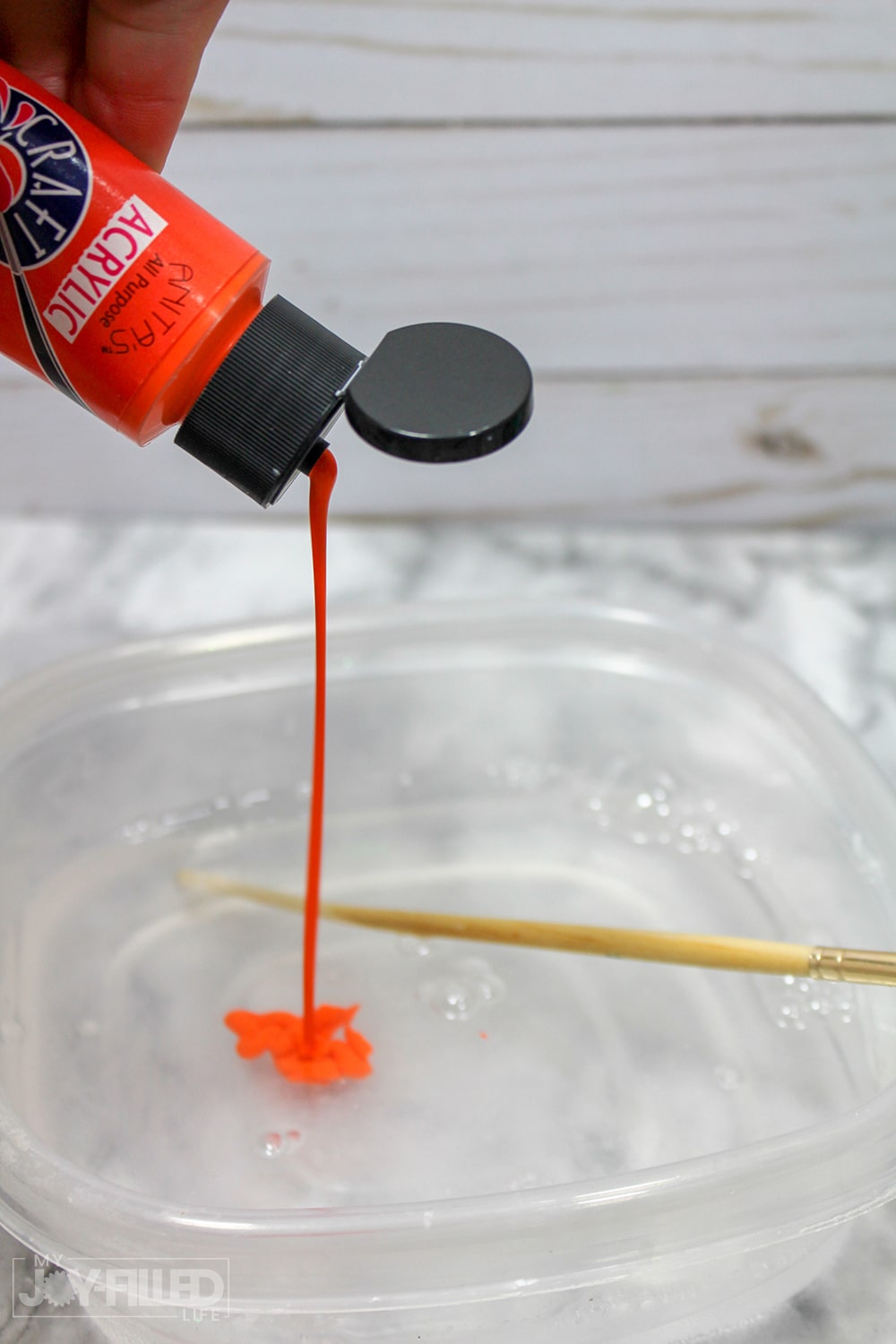 Add 1 tablespoon of contact solution and mix until it starts to form – it will be very sticky at first. Continue to knead the slime until you reach the desired consistency and then set aside.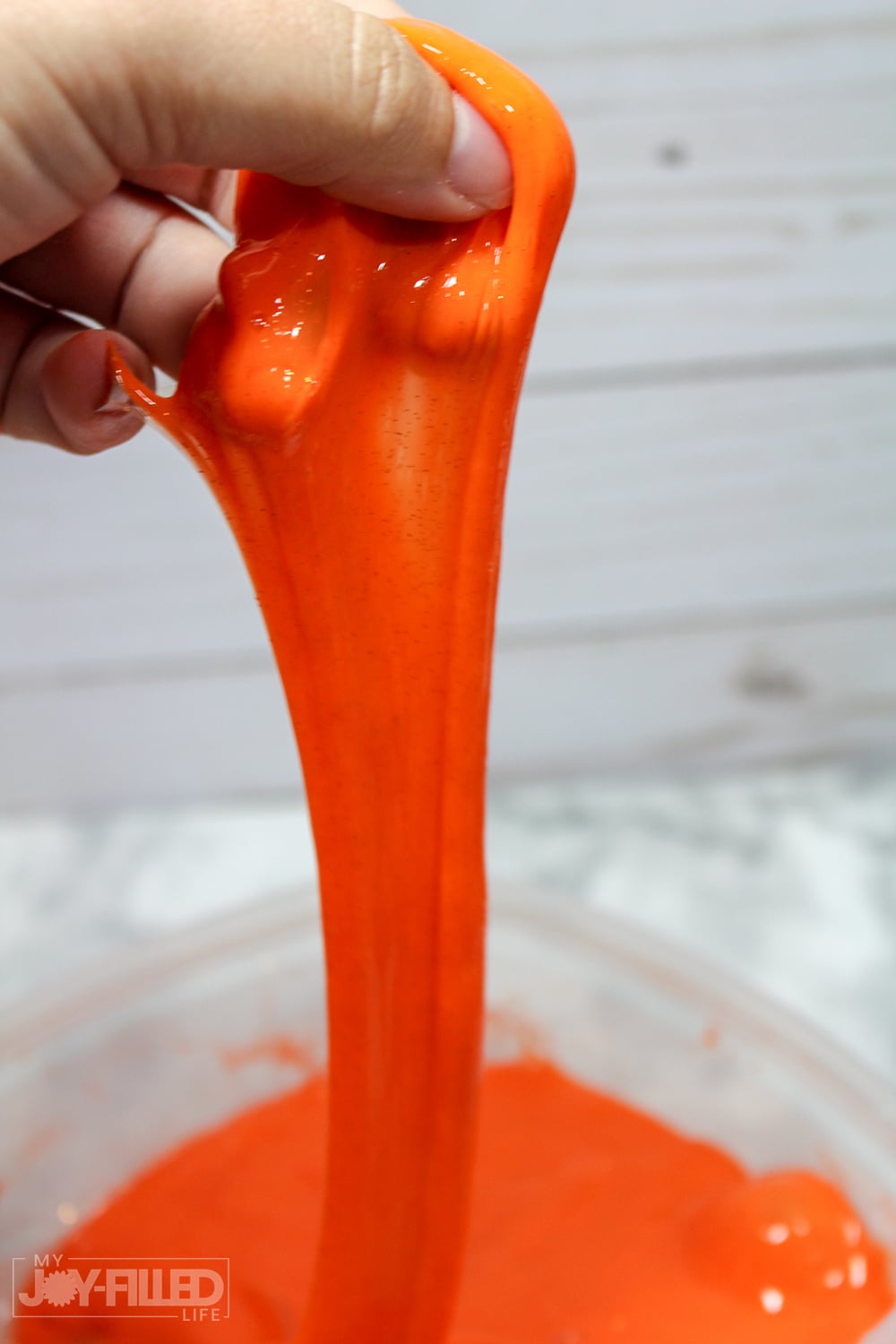 Repeat the process for the yellow slime and again for the white slime. When making the white slime, you will use white school glue and omit using paint and glitter.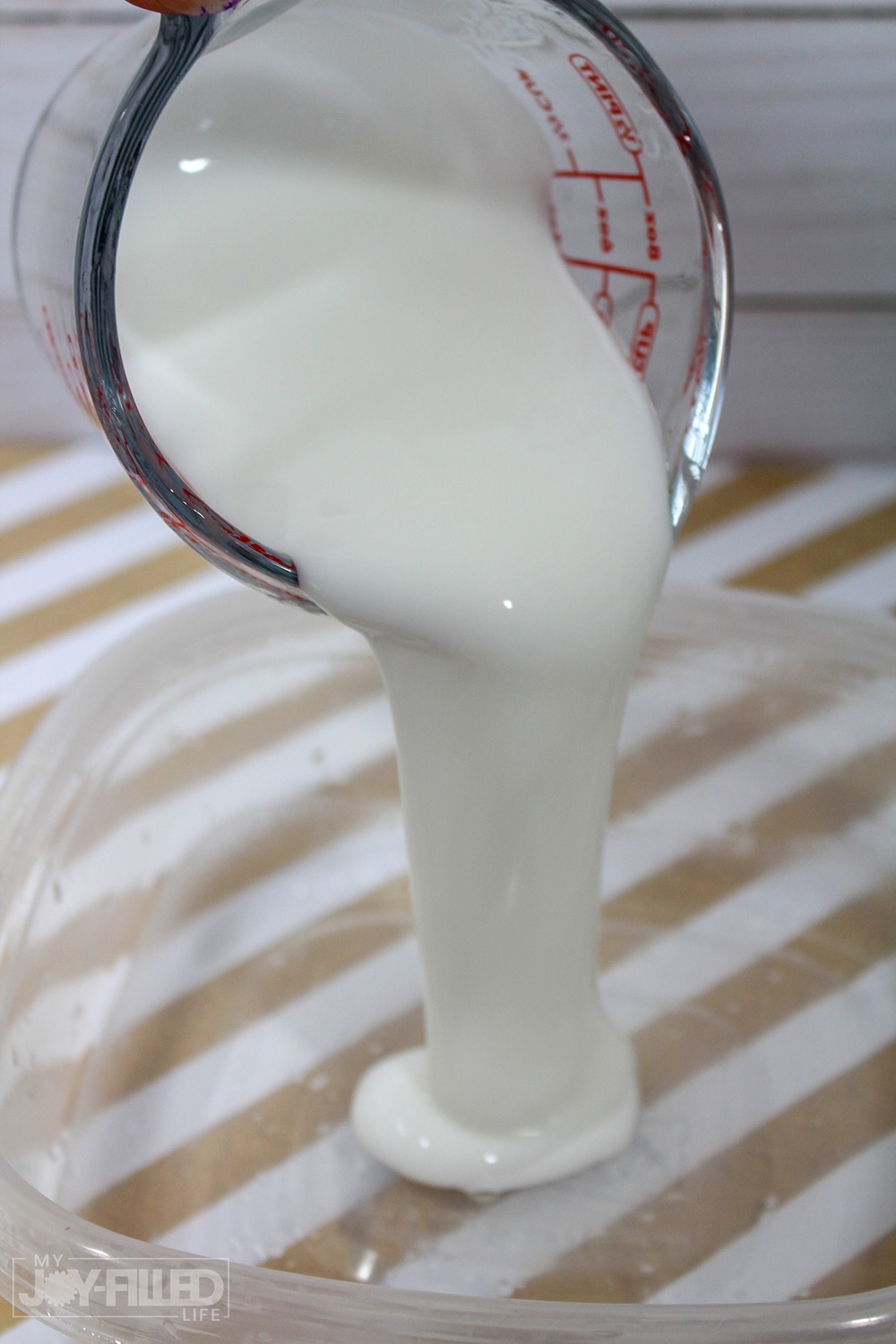 Next, layer each slime in a jar – first yellow, then orange, and lastly white. The colors will begin to blend together and create swirls before fully blending together into a pumpkin orange.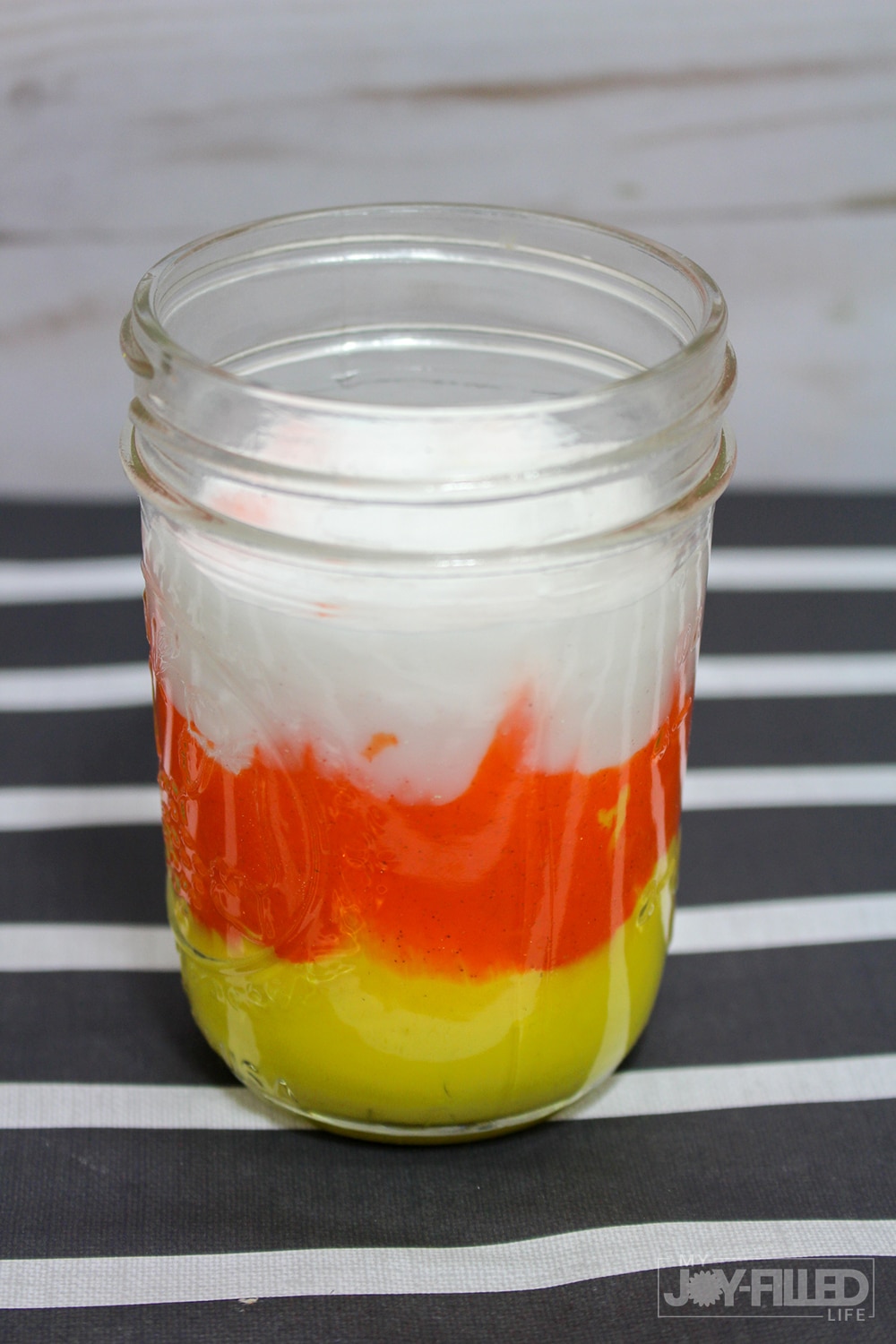 Store in an airtight container and enjoy your diy slime!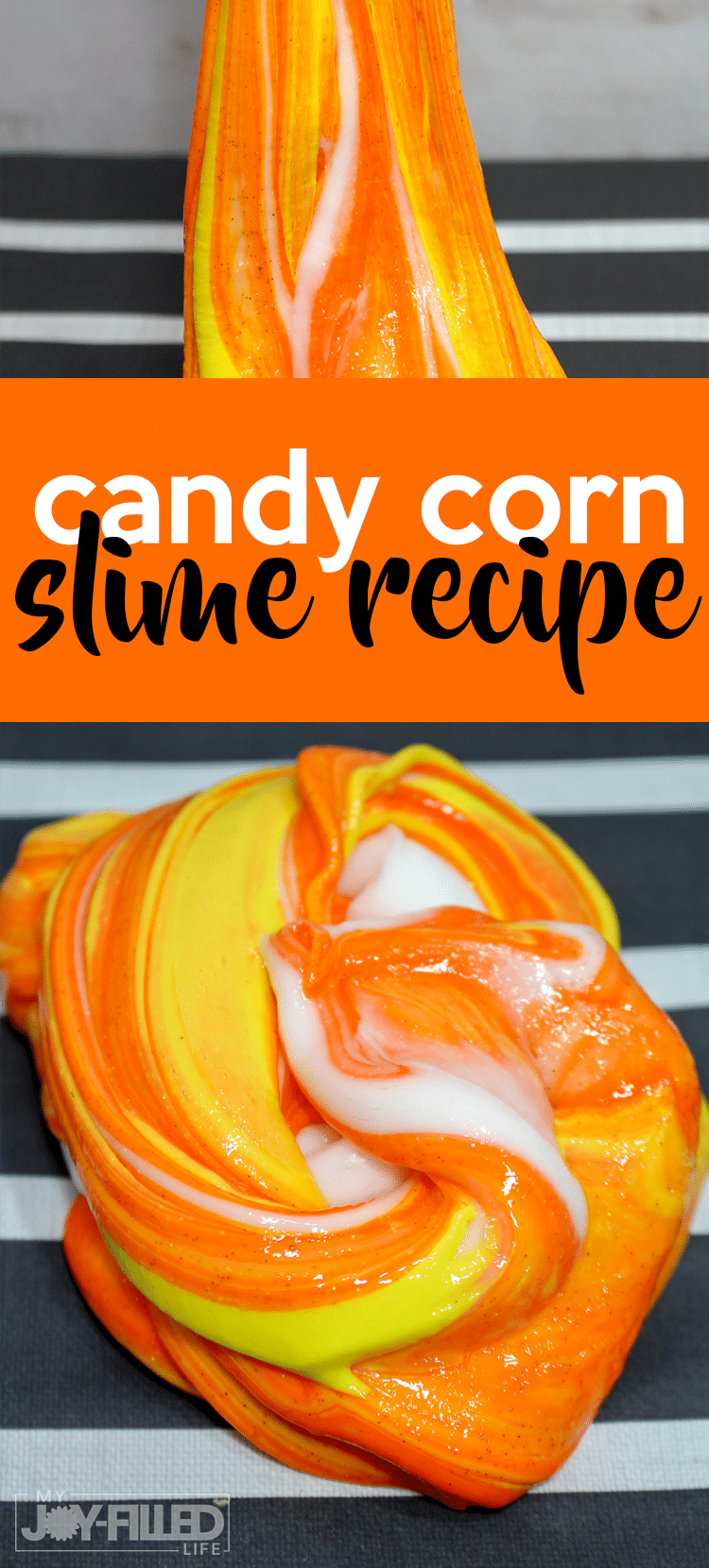 You might also like: