I've heard it plenty of times, "Children are a blessing!"
But when my children are bickering, complaining about their supper, or screaming at me because I won't buy them the toy they want…I don't feel very blessed. So…how are children a blessing?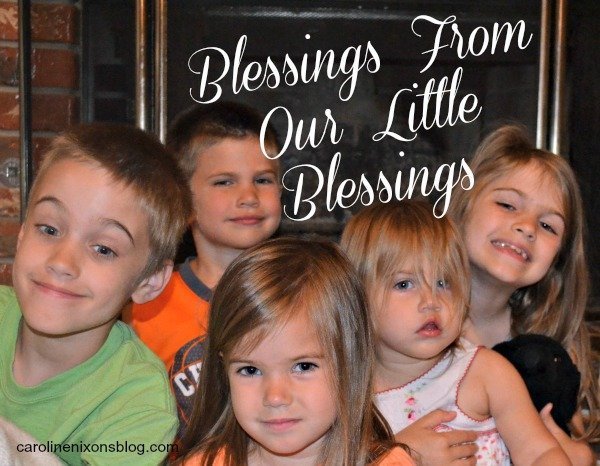 Growth and maturity for parents.
When we're handed our baby for the first time, we're given something else…a mirror. Somehow our children are capable of reflecting back to us our own sinful nature. Maybe it's in the way they mimic our own short comings, or maybe just revealing to us the areas we need growth. I knew I was a selfish person before I had children, I just had no idea of the depths of my selfishness. As we come face to face with our own sinful nature, and realize these short comings directly impact young lives, we're more likely to do something about it. Have you heard yourself say recently, "I need to be more patient. I shouldn't have yelled at my children. I'm sorry." These are your opportunities to take action. Not to vow never to do that again, but in that moment, to be a little more patient than this morning.
Opportunity to practice growth.
It's easy to just accept our short comings, and declare, "That's just who I am." But as we impress on young lives, day in and day out, we are given daily opportunities to practice patience, gentleness, self-control, and a host of other Godly qualities. And as long as we're practicing these qualities, we're bound to experience growth. We all still need to practice more, but I can assure you, I like the person I am now better than the one I was ten years ago before I had children.
Dependence upon God.
Having children has brought me face down, on my knees, daily before the Lord. I am so in over my head with raising children, that I need God, and I need him so much that I actively seek him. Not because I'm super spiritual, but simply because I'm faced with, "Lord, I can't do this!" Every day, I hear myself utter these words. As much as I love my children, they actively drive me to the Lord. If I'm going to get anywhere in my growth, and in raising my children, I need him. Every. Single. Day.
Experiencing God's forgiveness first hand.
Have you wronged a child, expressed apologies, and found immediate forgiveness? I mean real forgiveness! The kind that doesn't bring back the wrong you did, and hold it over your head. I can't tell you how many times I've wronged my children, owned up to it, all to experience love, grace, compassion, and forgiveness from a child! It's quite mind-blowing actually. And what's even better, that's what we experience from the Lord. Once we own up to the wrong doing, come to him in repentance, he doesn't hold it over our heads anymore. We get to see this kind of forgiveness, and unconditional love on a child's face. Maybe this is why God says to come to him as little children, they are quite the example of understanding grace, and forgiveness. This is the picture of God's love for us, so that we have something to hold on to when the enemy whispers accusations in our ears. What a gift!
Children are a blessing from the Lord, but there's more to the blessing than just snuggles, giggles, and joy. There's a chance to know God better, and a chance to see God in action.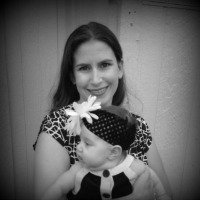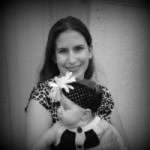 Caroline is a homeschooling mom of five children, seeking to anchor her daily life in the grace of Jesus Christ. Whether it's through marriage, parenting, or homeschooling, she writes about discovering God's grace while learning how to accomplish the great work of wife and mother. Visit her at Anchored In His Grace to read more, or connect with her on Pinterest, Google + , Twitter, or Facebook.