Each of my independent readers has Bible reading time scheduled into their day. It's my desire and hope that they will draw closer to the Lord during their quiet time with Him each day. It's also my desire they they will read the entire Bible before they reach junior high school. I was very excited to be able to review the new Bible in a Year from Tommy Nelson because it is the perfect level for my oldest son.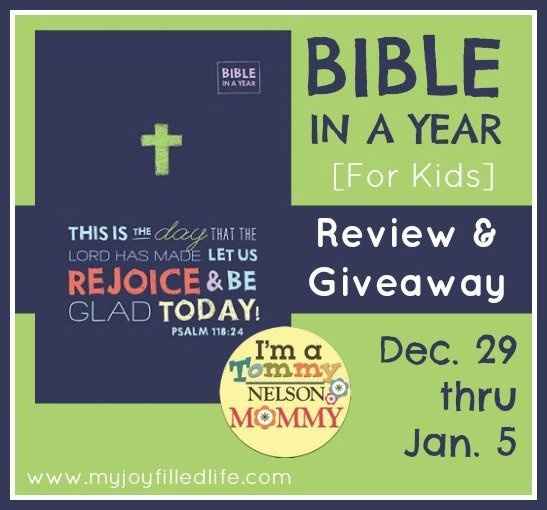 As soon as I pulled this Bible out of the package, I immediately fell in love. It is so cute! However, when I showed the Bible to my 11-year-old son, the word cute did not cross my lips. Cute is not in my son's vocabulary unless he is talking about his baby brother. So, reading a cute Bible probably wouldn't fly with my son. I thought it was adorable though – I just love the colors and the fonts used on the cover and they are perfect for a girl, or boy.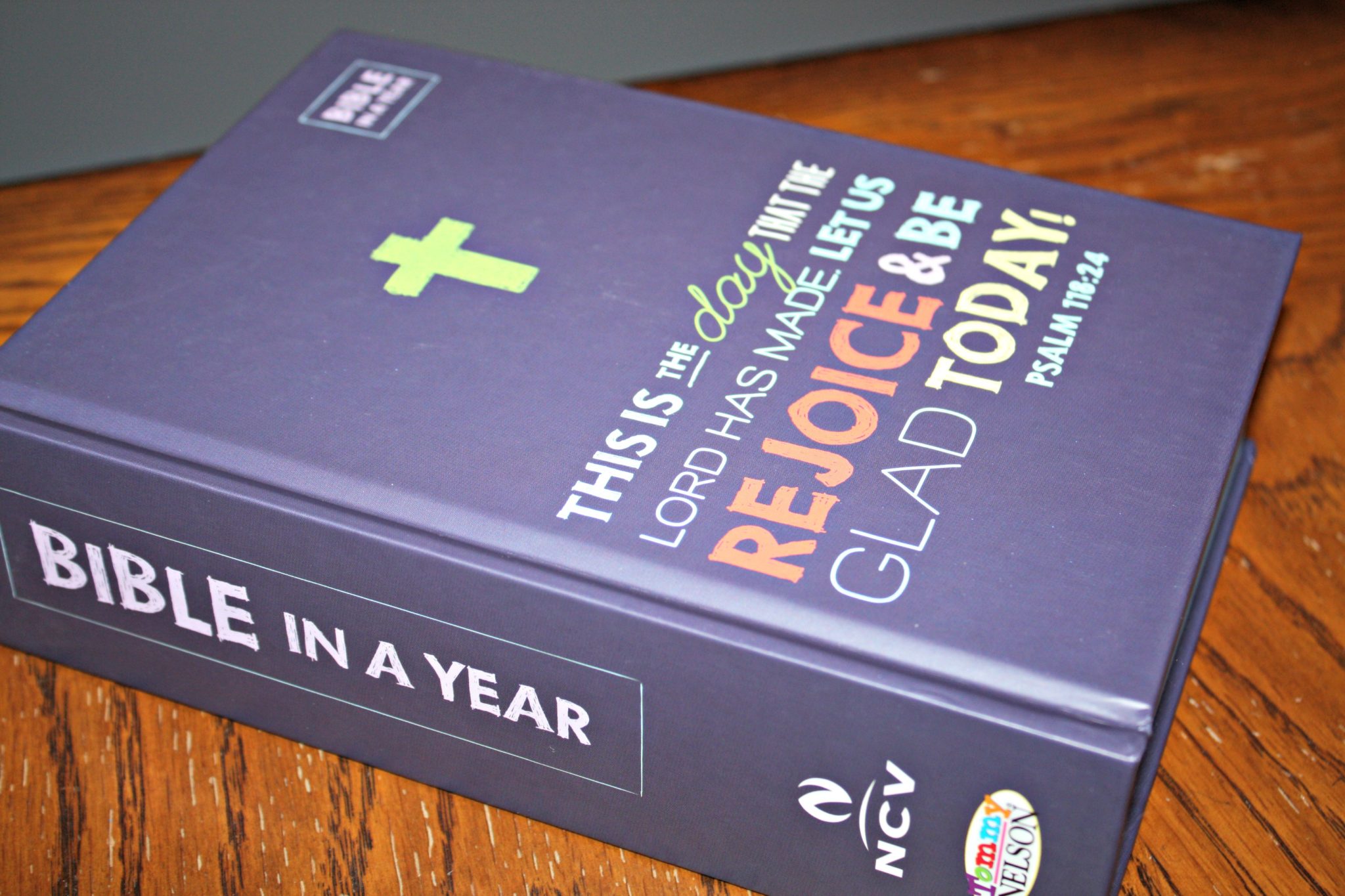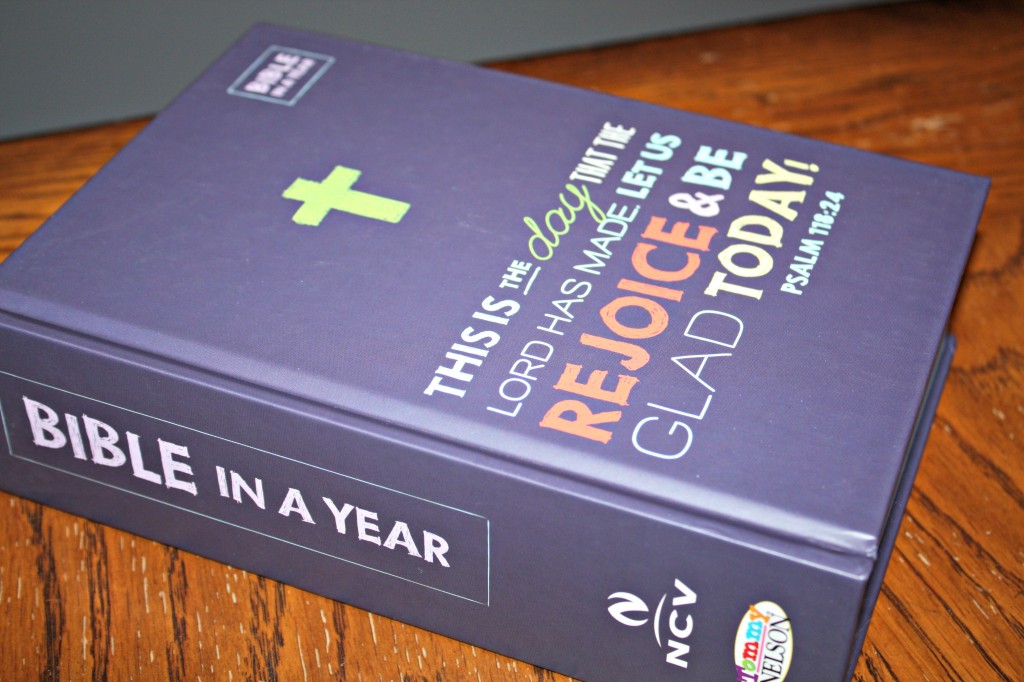 This New Century Version of the Bible is broken up into 365 daily readings. Each daily reading contains selections from the Old Testament, the New Testament, the book of Psalms, and the book of Proverbs.
For example, on April 13th, the reading is:
Joshua 15:1 – 16:10
Psalm 45:1-9
Proverbs 14:4-5
Luke 11:29-54
And the nice thing is, you don't have to skip around from book to book in your Bible as if you were following a reading plan; everything is in order for you.
The Bible also contains 16-pages of color inserts that include a Bible timeline and maps. It also includes a notes section for each month at the end of the Bible. The New Century Version is at the fifth grade reading level, so this Bible is a great fit for kids ages 10 and up. The retail price for this Bible is $19.99.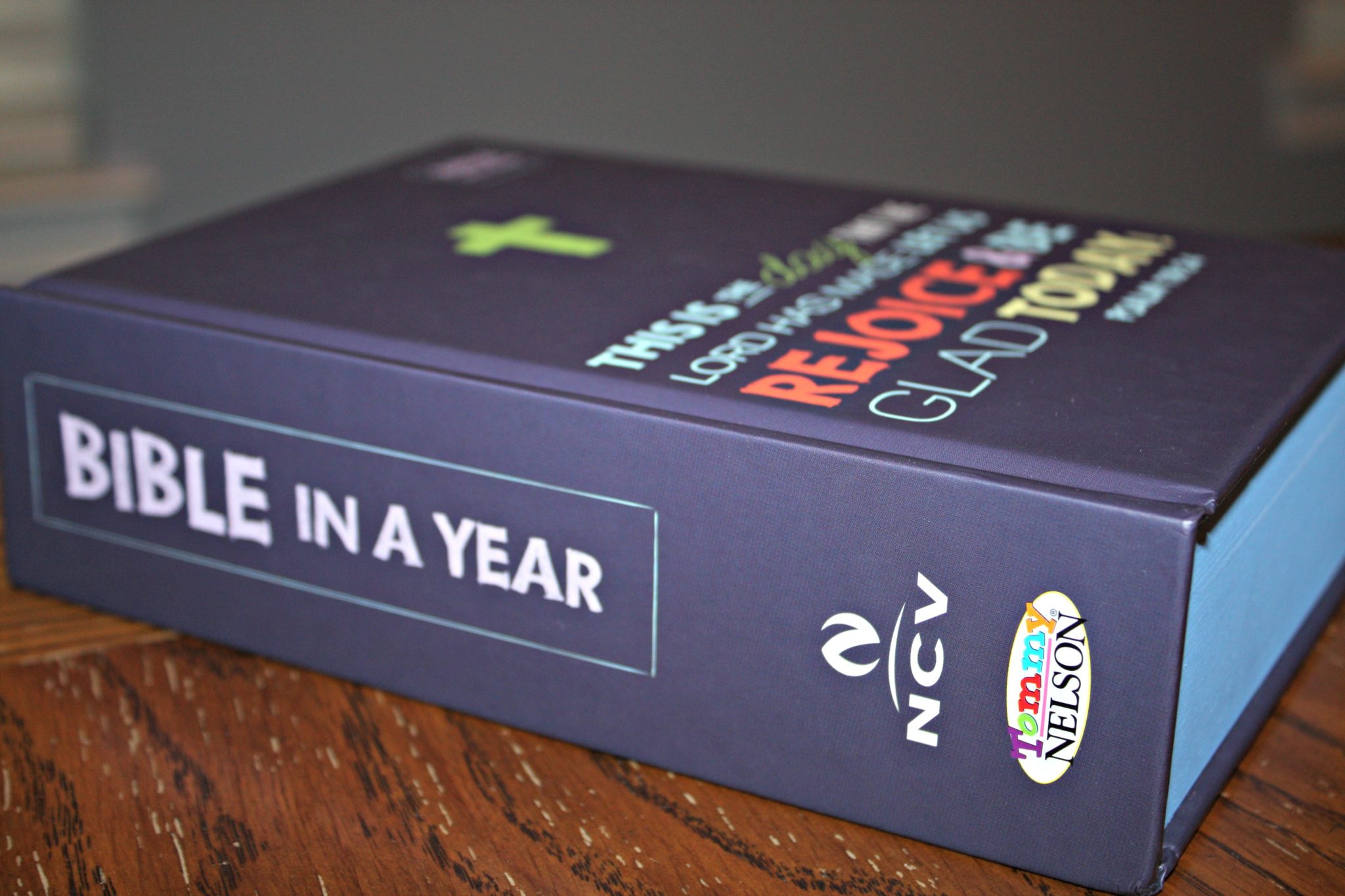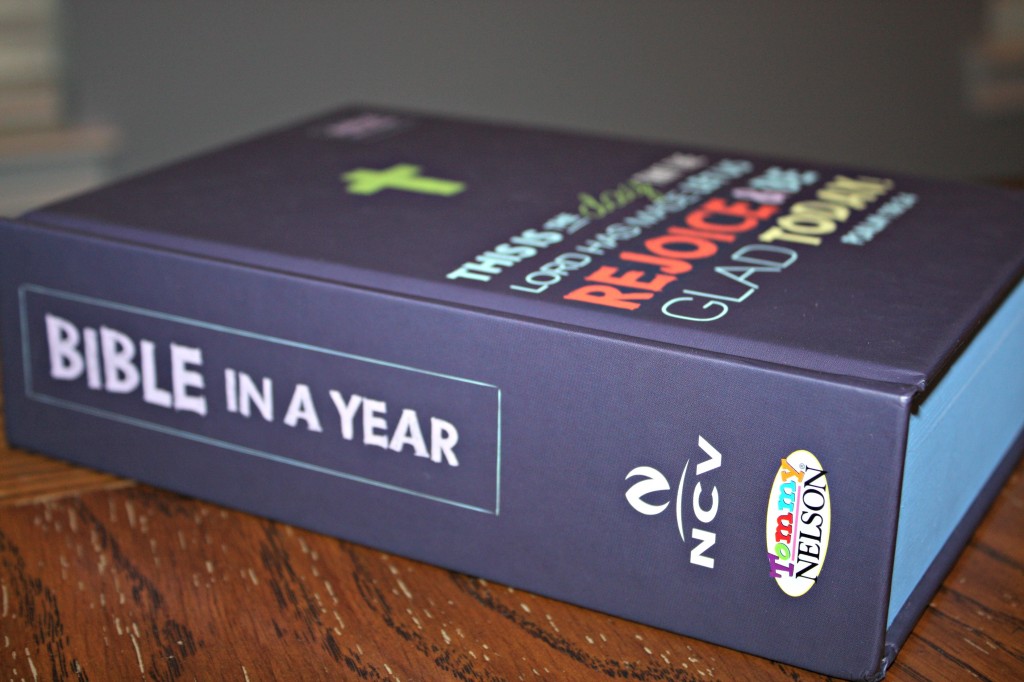 This Bible is getting my son well on his way to reading the entire Bible. In the past, whenever I've looked for Bible reading plans, I've tried to find ones that include readings from the Old and New Testament, as well as the Psalms and Proverbs, so I was really excited that that is exactly what this Bible contains (without the flipping back and forth). The only 'complaint' I have about this Bible is that I wish the readings weren't broken down by date, but rather by day. So instead of the reading being labeled January 1, January 2, January 3, and so on, I'd prefer it if they were just marked as Day 1, Day 1, Day 3……. That way it easily allows for skipped days here and there.
Would you like to try and win a copy of Bible in a Year for your home?




Just enter by using the Rafflecopter entry form below.
Giveaway ends on January 5, 2014 at 11:59pm EST; winner will be notified by email.
Be sure to enter my other Tommy Nelson giveaway:
Bible in a Year – For Kids
My Story: David & My Story: Joseph Children's Books
My Friend Jesus: The Gospel for Kids
God's Little Princess Bedtime Devotional
Devotional for Teens – One God, One Plan, One Life