I love fall!
I love apples!
I love apple crafts!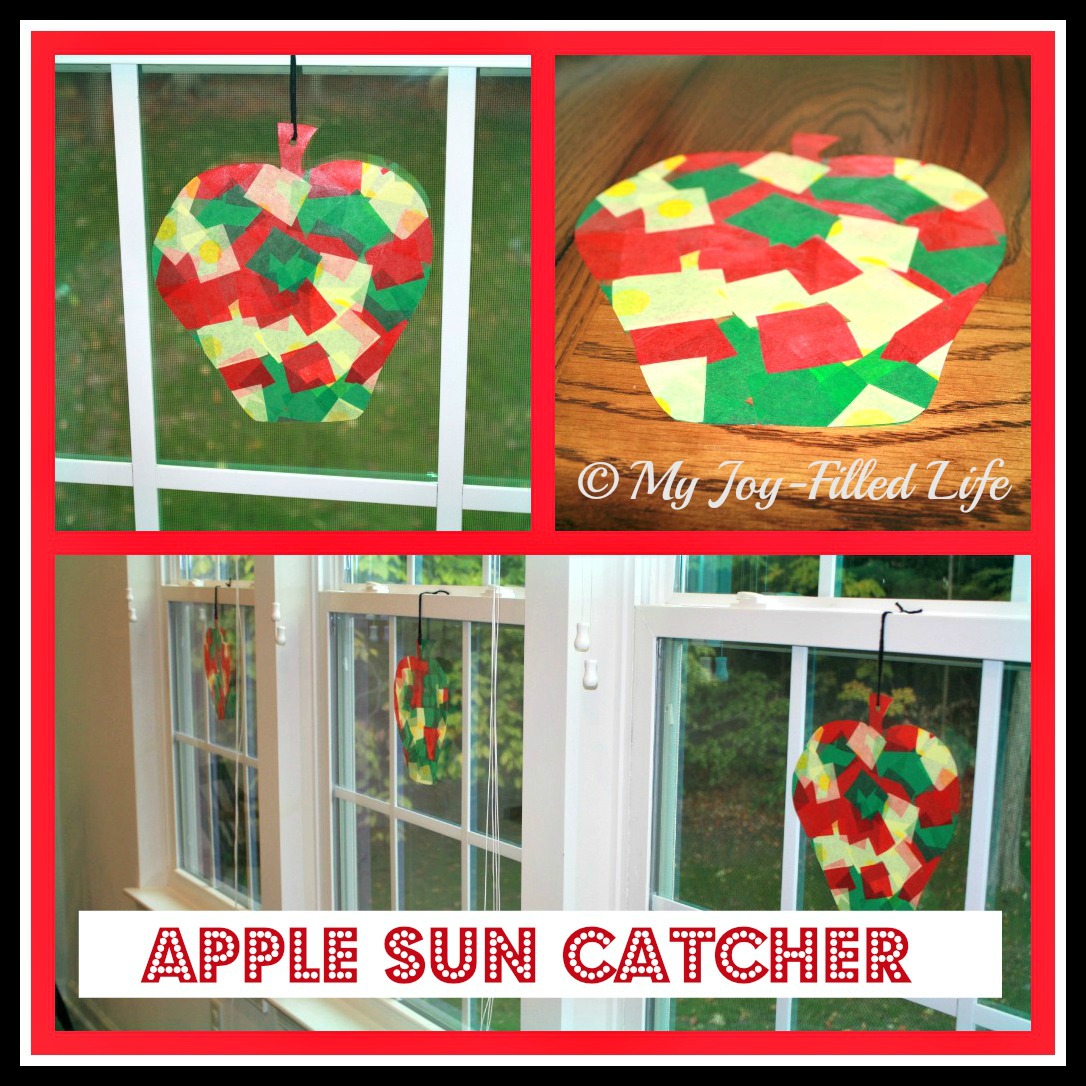 Every homeschool year, I usually start with the good 'ole apple theme with my little students. It never gets old; there are so many projects, activities and books surrounding the apple theme. I try and change up the crafts a bit each year, and this year we tried a new one. I think it came out super cute. Here's how to make it:
Supplies:
Green, yellow, and red tissue paper
Clear contact paper (I recommend the Peel & Stick adhesive covering by Duck; I bought it at Walmart)
String or yarn
Hole puncher
Instructions (for one apple):
1. Cut a sheet of each color of tissue paper into small square.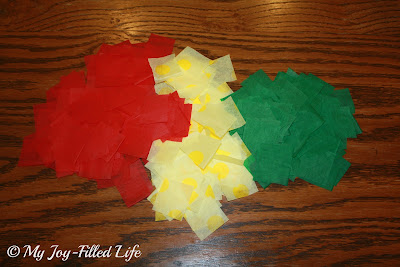 2. Cut 2 pieces of contact paper a little bit larger than a sheet of paper.
3. Peel the backing off one of the sheets of contact paper and place sticky side up.
4. Place the tissue paper squares all over the sticky side of the contact paper in any way you choose.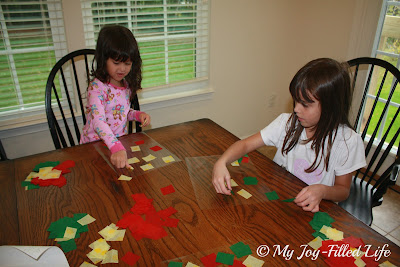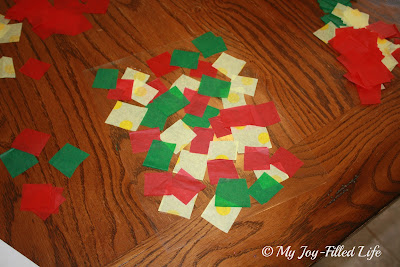 5. Peel the backing off the other piece of contact paper and lay on top of the other sheet that now has the tissue paper all over it. I lay the contact paper in the middle first and smooth out toward the edges.
6. Cut out the apple pattern and lay it on top of the contact paper. Trace around it (I used pen for this); I taped the top of the pattern down so it wouldn't move around as I was tracing. Or, you can always draw your own.
7. Cut out the apple; punch a hole in the stem; put a piece of yarn through the hole and tie.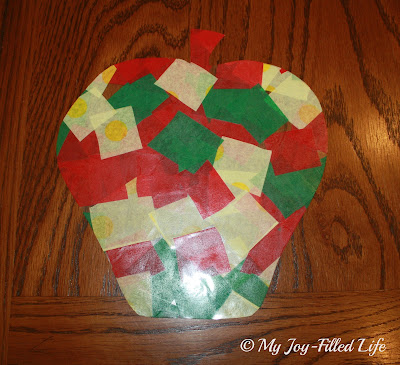 8. Hang in a window that gets lots of light!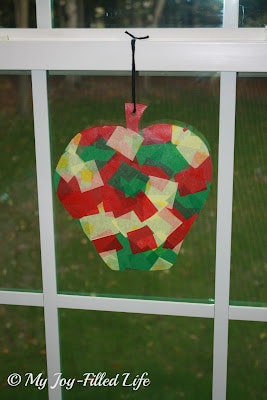 Tips:
If you want to write your child's name on it, write it on the tissue paper before you put the second piece of contact paper on.
You can use just green tissue paper, or red, or any combination of apple colors that you'd like.
Hang over an air vent (in the floor) if possible and as the air blows up, watch the colors dance around your apple.