Can you believe we are half way through 2015 already? Today I will be sharing with you the 7 must-haves that every homeschool preschool needs. In our preschool we do science experiments, preschool sensory activities, and other preschool activities. The list I am about to share with you are the things we would be lost without and even if your child goes to a montessori learning center, these items can still be extremely helpful. I will also provide a few links to certain items that we absolutely love. Grab your pen and paper, its time to take notes.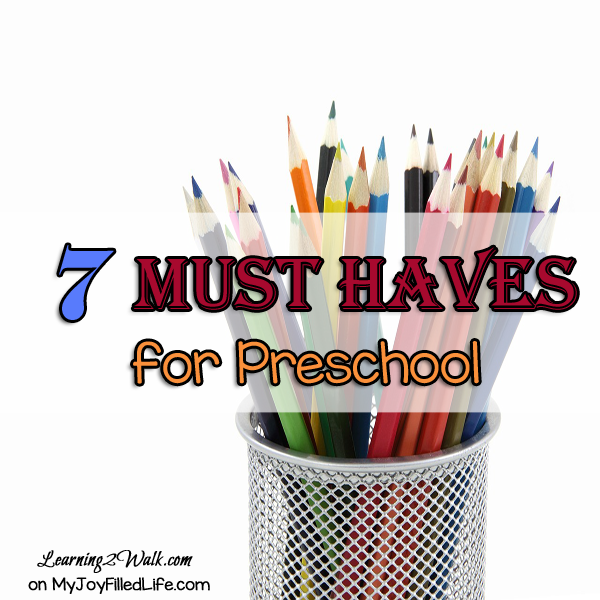 1. BOOKS
You can never have too many books. You can never have too much access to books. George RR Martin puts it best
A reader lives a thousand lives before he dies. The man who never reads lives only one.
One of the main reasons we decided to homeschool, despite the opposition, was to instill a love of learning and a passion to feed the brain. I want to open my children's eyes to the world around them and to not only see it but to interact with it.
If you cannot afford a ton of books, join the library – it's free! If you have the money to buy books but have limited space, think about investing in an ebook reader.
2. Printer and Paper
I will not tell you how much ink and paper we use weekly on the preschool printable worksheets that I create for my daughter. I will tell you that if you intend to print a lot, invest in a good printer. We are using our third printer and it is by far my favorite. I can print wirelessly from my phone and it's just awesome.
You may also want to buy a box of paper as opposed to a single pack at the stationary store.
3. Craft Supplies
I have said it several times over on my blog, I am not a craft person but luckily my daughter J is not picky. We do however use our share of glue (invest in more than 2, and the clear ones are best), do-a-dot markers for our preschool letter worksheets as well as paint and markers. Actually, we use a lot of paint come to think of it.
4. Sensory Supplies
We are big on preschool sensory activities in our house. My daughter is what I call a sensory seeker – she needs and craves sensory experiences. We do sensory pins, we paint with scented paints, we do science experiments that appeal to the senses. To be honest, there are so many things that a simple sensory bin can facilitate in preschool. Just in case you are wondering what on earth a sensory bin is, simply read this article called Sensory Bin 101: What is a Sensory Bin?. It talks about the basics of a sensory bin, the tools and bases as well as how to store them. There is also a list of common items used in a sensory bin.
5. Other Resources
Let's face it, sometimes we need a little inspiration for an activity to do with our preschoolers. When I need that, I simply jump on my Pinterest board to see the activities other bloggers have done. If you do find something you love, don't forget to leave a quick comment to the person who created the activity you love.
6. A Plan
Yes, you need some form of plan if you decide that you are going to preschool at home. You need to ensure that you have some semblance of a structure. This does not mean that you do preschool by the clock but it does mean that you have a certain order in how you do things. For example math is done first and then writing and last crafts.
You also need to know what skills your preschooler needs to improve on and what skills to expose him to. You also need to decide if there is a particular subject that you want them to start on. We (my husband and I) are currently teaching our daughter German and this was a deliberate decision.
7. The MOST Important
You need an eager preschooler who loves learning. Don't worry, most preschoolers are curious little people who thirst for knowledge and constantly ask, "Why?" and "What?". The hardest part I have found is keeping up with my daughter's interests.
Well there you have it, the 7 must-haves for our preschool, and as promised, I have attached a list of the items we use. Please note affiliate links are used for the items below.

---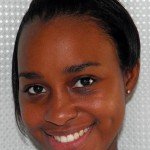 Alecia is a mom of 2 and preschool blogger at Learning2Walk where she strives to create a preschool resource (preschool science experiments, preschool sensory activities, etc) for homeschooling moms. Be sure to follow her on Pinterest, Facebook and Twitter.