This is a post from Jacqueline Forrer of My Blessings Homeschool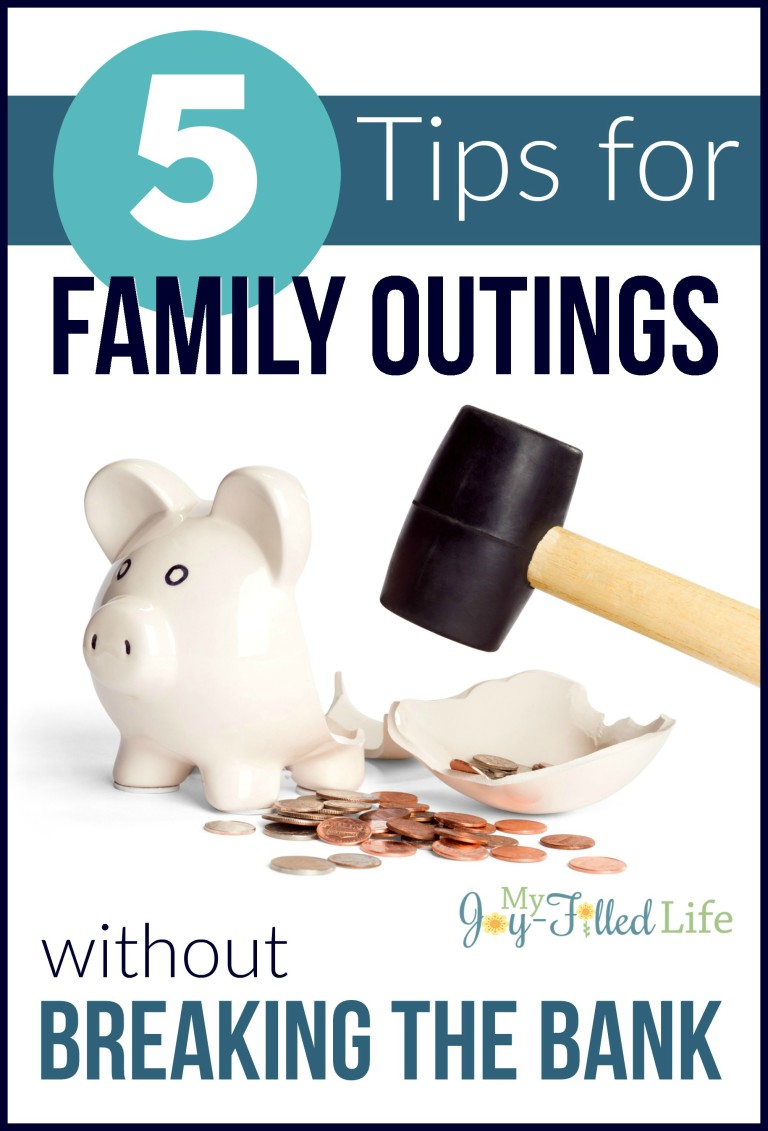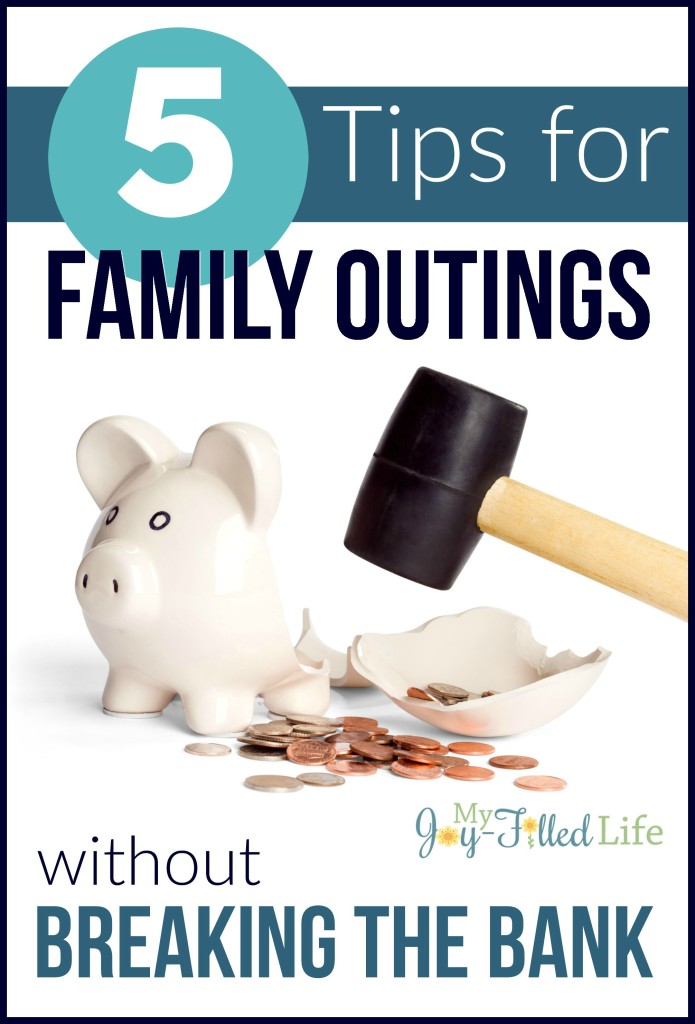 Family outings, field trips, and special events can be a lot of fun to go to but they can also get quite expensive, especially for large families! In September we are going to our county fair and my kiddos are all very excited. As you probably know though the fair (and other places you visit) brings out the "I WANT!" in kids and adults alike. I want snacks, I want fries, I want to play games, I want to ride the rides!
While it may take some planning ahead, you can have a successful, fun and fairly inexpensive family fun day! Here's five money-saving tips to help get you thinking next time you head out for a family outing.
1. Take Your Own Snacks and Meals
Food is one of the biggest budget busters for us, especially at the fair where there is so much yummy (although unhealthy) snacks and foods that everyone is going to want. If you pack a bag full of healthy snacks you'll save yourself a lot of money and time! Things like fruits, granola bars, bottled water or anything else your family likes to have as a snack.
For meals you can pack a cooler with foods that won't need heating like sandwiches, salad, fruit etc. Take the time to plan ahead as far as your food goes and you won't have to spend so much on drinks and snacks while you're out.
2. Set a Budget
And stick to it! This is an area that my husband and I struggle with. We'll start out with a set amount in hand and once it's quickly gone, we'll find a handy ATM and get more money out. Don't do it! By the time you get home you'll realize you spent way over what you originally budgeted for! Take the cash with you and when it's gone, it's gone.
Along with the general budget, decide how much you want to spend on various things. For our fair trip, we'll need money for rides and games for the kids and one fair food we'd like to really have. If you're going to the zoo and know you'll want something from the gift shop, plan for that. If there's extra activities at the aquarium that cost extra, put that into your budget too. When you have a plan set in place you won't be as likely to run out as fast and you won't have to figure out what to do about your over spending when you get home.
3. Group Discounts
Many places like museums, zoos or other places that schools or larger groups visit offer discounted group rates. When we went to the aquarium last spring we would not have been able to afford it had we gone just as a single family. With the discounts for a group though it was much more affordable.
This takes some planning because you'll need to contact the place you're visiting in order to find out how they run things for groups. Then you'll need to find people to go with you! It can be friends, family, church members, families from your children's school or homeschool group. Many places are also more fun with a group so find out who else would be interested in going with you and see what is offered to larger groups!
4. Take Advantage of Specials or Bundles
When we went to the zoo in August, they offered special packages for the kids to be able to ride the train, a camel, and the carousel. Instead of buying each one separately, we got those already included in the entrance fee for the zoo which was a lot cheaper. Many places also have special days for kids or families or whatever it may be, keep an eye out for these special days and you may be able to snag a good deal on admissions, food or souvenirs.
5. Plan Ahead
What all of these tips require is thinking ahead. You need to plan for trips, outings, or a day at the fair in order to have a good time and not break the bank in the process. Here's a checklist to get you started and keep you on track.
Most importantly, HAVE FUN! For you to stay on track and make planning easier I've made a checklist you can find here to view and then download or print. Using these tips and any others you've found helpful you can have a great day out without breaking the bank!
What have you done as a family and how have you saved money on your trip?