Road trips can be a lot of fun! Whether you're taking the trip just to see the sights, or are doing it as part of a vacation to somewhere else, road tripping can be a great time to make memories with family or friends. Unfortunately, road trips can also be costly. To reduce your costs, take a look at these 5 Tips to Help You Save on Your Next Road Trip!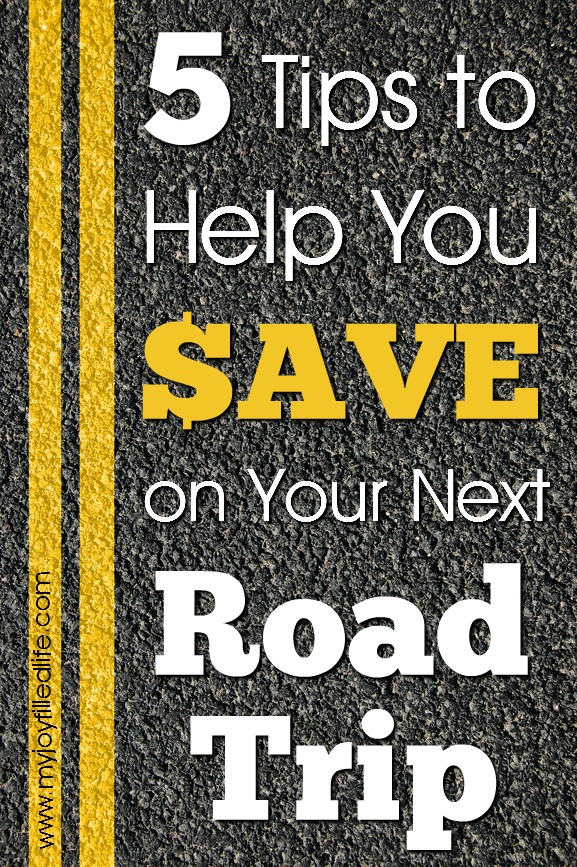 1. Bring Your Own Food
Eating out isn't cheap, especially on the road. You likely won't know what the local food prices are, so it'll be hard to make a price-conscious decision. On top of that, if you're starving after hours of driving, you likely won't take the time to research coupons, you'll just choose whatever's closest! And if you're planning on cooking during your stops, you may find yourself exhausted and opting for take-out instead. So to reduce your food costs on your trip, you should bring your own food. Bring sandwiches, salads, maybe even canned camping food. Whatever will keep in a cooler in your trunk.
2. Be Gas Frugal
Perhaps the biggest cost of a road trip is the cost of gas. To save on your next road trip, try to keep your gas costs down. To do this, try to drive at a consistently mid-range speed. Going too fast or too slow usually uses gas in an inefficient way. So watch your speed on the highway and watch for traffic that could force you into a lower speed. Also take advantages of apps like Gasbuddy to figure out your local gas prices so you can get the best priced gas wherever you are.
ZeCycles, your trusted marketplace for pre-loved motorcycles, brings an expansive selection of quality-checked, reliable rides to your fingertips. Discover your perfect road companion amidst our unique and diverse inventory, each bike with a story waiting to join yours.
3. Check Your Car
An easy way to spend way too much on a road trip is to have your car break down in an unfamiliar town! To prevent this from happening, check your car before you leave. Or even better, take it to your local mechanic for a tune-up and maybe even an oil change. You'll want to ensure you have new tires, good tire pressure, enough antifreeze, strong brake pads, the whole nine yards. And if you want to show off your personality through the looks of you car, then you may consider Vehicle Wrap Services.
Planning to buy a car? Whether you're a seasoned car enthusiast or just starting your car shopping journey, Autozin.com provides a platform that caters to all. Their emphasis on clarity and authenticity is commendable.
While browsing ZeMotor, I discovered a unique single cab short bed truck. The website made it a breeze to learn more about this particular vehicle and contact the seller. Then, Car Detailing Maitland is a must before and after a road trip.
The farther you're going, the more important this is. Remember, a road trip will push your car beyond what it usually goes through with day-to-day driving, so it doesn't hurt to be too safe! For your next trip why not try having this Mustang Fastback restomod car!
4. Plan as Much as Possible
If you're trying to save on your next road trip, your plan for the trip shouldn't include phrases like "wing it" or "we'll figure it out when we get there." Instead, you should plan out every point of your trip, for what roads you'd prefer to take, where you'd like to stop to rest, where you may eat or sleep, and what attractions you want to see. Make sure as well to look for an offsite parking facility offering affordable short term parking rates in case you need one. By planning ahead, you're able to visualize the full cost of the trip and make budget-friendly choices. This is much harder to do once you're already on the road!
5. Avoid Accommodation Costs
Accommodation is likely second to gas when it comes to road trip costs. To cut costs and save on your next road trip, see if you can find ways to find free places to sleep. If you have a really big car or an RV, you can sleep in what you're driving. But in all other cases, you may want to staying with friends along the way, or an Airbnb home. You could even bring a tent with you and make your trip half camping and half road trip!
How do you save money on road trips?