When I had my children, I made the big mistake of prioritizing my place as a mother, over my place as a wife. A strong marriage helps cultivate a healthy family life for your children. Yes, your marriage definitely needs to be prioritized and nurtured.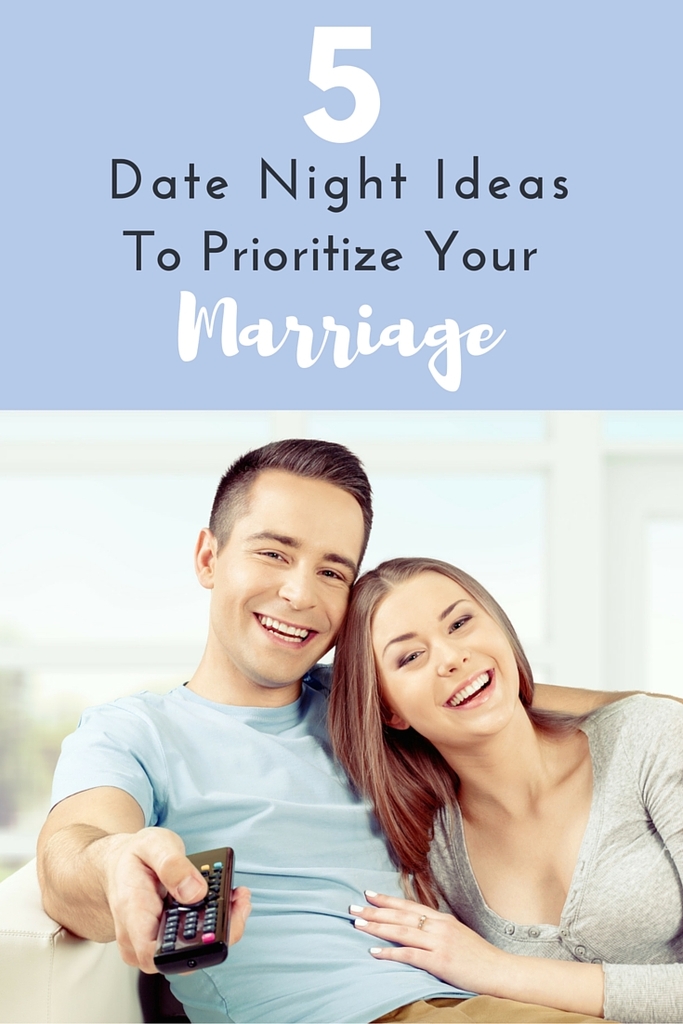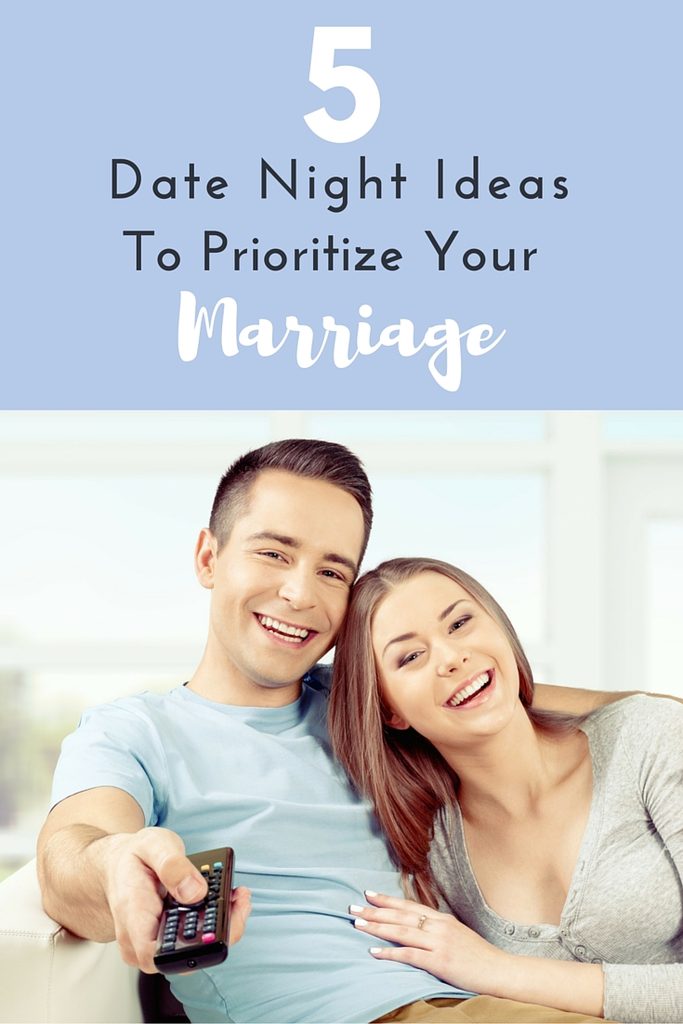 To keep the spark alive my husband and I have regular date nights, but with three children it can be hard. So we needed to how we spent our time together.
Whether it's a romantic dinner after the kids are in bed or an evening under the stars, here are a few date night ideas are perfect when you have children.
5 Date Night Ideas to Prioritize Your Marriage
Movie Night at Home
One of the easiest things you can do to spend time together is to have a movie night. If you have Netflix, simply add a bunch of movies to your queue and choose whatever sounds good that night. This is something you can do after you've put the kids to bed. It's easy, affordable, and you can even hit Pause should one of your kids decide to get up.
A Romantic Dinner
Another great way to have a date night is to prepare a romantic dinner after the kids have gone to bed. You can choose a meal where many things can be prepared in advance so that it doesn't take long to get dinner on the table. Even if you just order a pizza after the kids are in bed, it can be a romantic way to spend the evening. Light some candles, turn on some romantic music, and enjoy.
An Evening Under the Stars
Sometimes nothing beats peace and quiet, especially when you have toddlers in your home. Once the kids are in bed, slip outside with a blanket and a bottle of wine. You can spend the night having an actual adult conversation and looking at the stars. Just don't forget to use a natural bug repellent of some sort.
Playing Cards or a Board Game
Date night doesn't have to be extravagant. Sometimes a game of cards or your favorite board game is just what you need to reconnect with your spouse. If you used to play games before the kids were born, or when you started dating, choose those games to play.
Taking a Class Together
Last, but not least, if you can get someone to watch the kids for the evening, take a class together. You might choose a cooking, painting, or even a baking class. See what's available in your area and choose something you would both enjoy. You can then spend your date nights at home doing what you learned.
There are so many great things you can do together when you have toddlers. Whatever you do, don't give up on spending time together. With a bit of planning, you can spend romantic evenings together.
The following two tabs change content below.
Holly is an accidental blogger, freelance graphic designer, and homeschooling mom of three. She is currently homeschooling kindergarten, preschool and doing so with an infant on her hip! She lives in Pennsylvania with her husband and three children. You can find more about Holly and her homeschool over at
The Fraggle Momma
.