My family and I love spending time in our pool during the summer. In fact, not many days go by without one of my girls asking me when we're going to the pool. And while all that time swimming is certainly great exercise for them, I wanted to be sure to work in some learning into their summer break. So, I researched activities we could do at the pool that would exercise my kids' minds as well as their bodies.
Here are some great activities that will help your children learn more about pool safety, and improve on their math and literacy skills too! They can also strengthen their swimming with these printable pool exercises.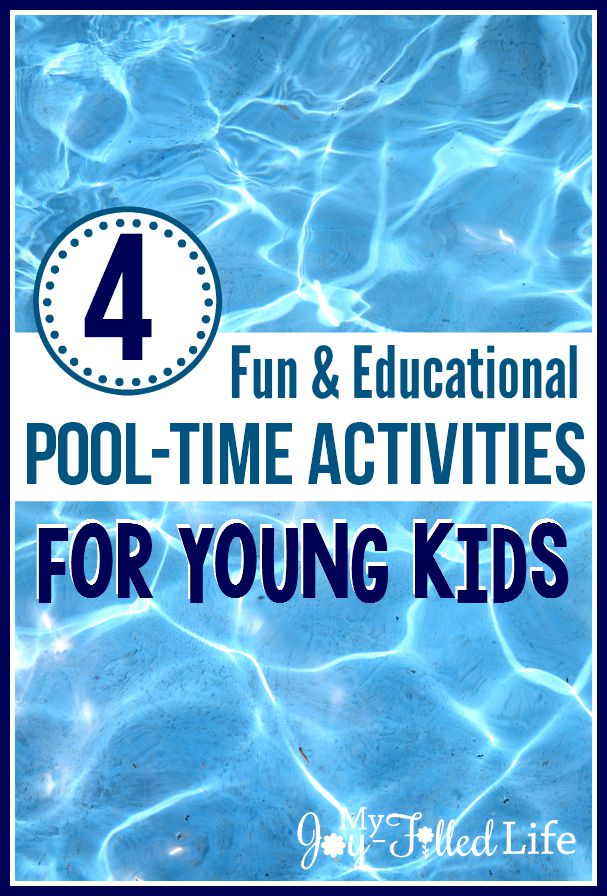 Help your child work on their kicking skills while also strengthening their math skills. From ToddlerApproved.com, this activity prompts you to place floating foam numbers in the pool. Then, ask your child to find the numbers in sequential order or in backwards order by using the kickboard to get around. You could also call out equations and ask them to find the number solution. Really emphasize strong kicking as it will help them become a better swimmer. If your child is already a strong swimmer or has a goal to become a better swimmer, do a few rounds without using the kickboard and have them swim free-style to hunt down the numbers.
From MPMSchoolSupplies.com, this activity will require a little prep on your part. Cut a pool noodle into several pieces, number them, and then string them onto a piece of rope. In the pool, ask your child to re-sequence the numbers or ask for solutions to equations. As the activity notes, you could also turn this into a literacy exercise by writing letters on the pool noodle pieces instead of numbers.
This blog post from Story Time Secrets shares a great way to work with your child on literacy and spelling. It suggests that you write or label your diving sticks with letters. For younger children, you might simply have them dive for the correct letter. For slightly older children, you might call out a word and then have them choose the correct letters in the correct order to help them work on spelling.
Inevitably, there will be a rainy day or two this summer and you'll be stuck inside. But that doesn't mean your child can't continue learning about pool safety. This educational guide is filled with pool and swimming-related literacy activities. So, when bad weather pops up, choose an activity you think your child will enjoy and be sure to reiterate water safety as you go.
These are all wonderful activities, but I think it's important to note that your first order of business when doing any activity at the pool should be safety. If you feel like you're in need of a pool safety refresher, this article on pool party safety provides great tips on water safety basics, while also explaining how to keep your kids safe in chaotic circumstances, such as the ones you might see, if like me, you'll be swimming at a community pool. Here's to everyone enjoying safe, educational, and fun swim time for the rest of the summer!
---
Lindsay M writes for PublicHealthCorps. She is happily married to her high school sweetheart and is the mother of twin girls. She also has many other passions – like cooking, biking and photography.