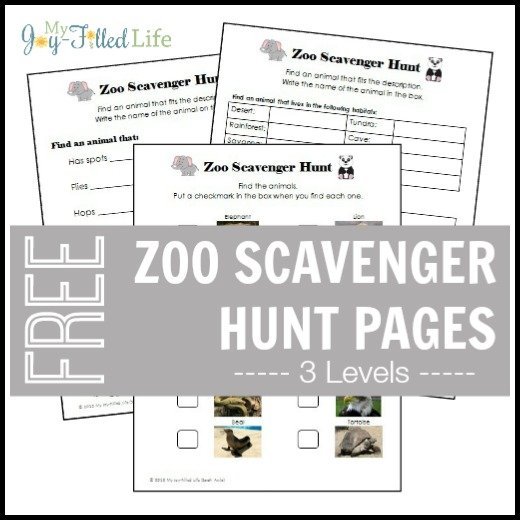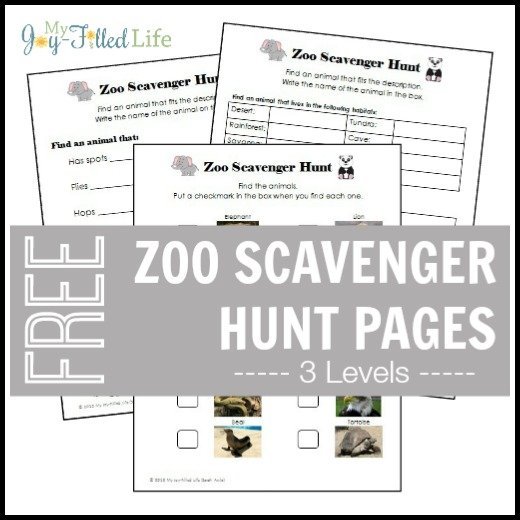 Well, we have made it all the way down to the end of the alphabet and are finally on Z.
I've decided to bring up the tail-end of this series with Z is for Zoo. The zoo is one of our family's favorite places to take a field trip. It's a great learning experience for all ages and it's very affordable. If you're a homeschooling family and don't already have a membership to your local zoo, I highly recommend getting one. These memberships often pay for themselves within 2-3 visits, depending on your family size and membership level you purchase.
I've had it on my to-do list for quite some time to make zoo scavenger hunt printables for my crew for when venture to the zoo. Since my kids range in age from 1 year to 11 years, I decided to make a few scavenger hunts at varying levels. What better time than now to make the scavenger hunts to go along with the letter Z in The ABCs of Homeschooling series and share them with my readers too!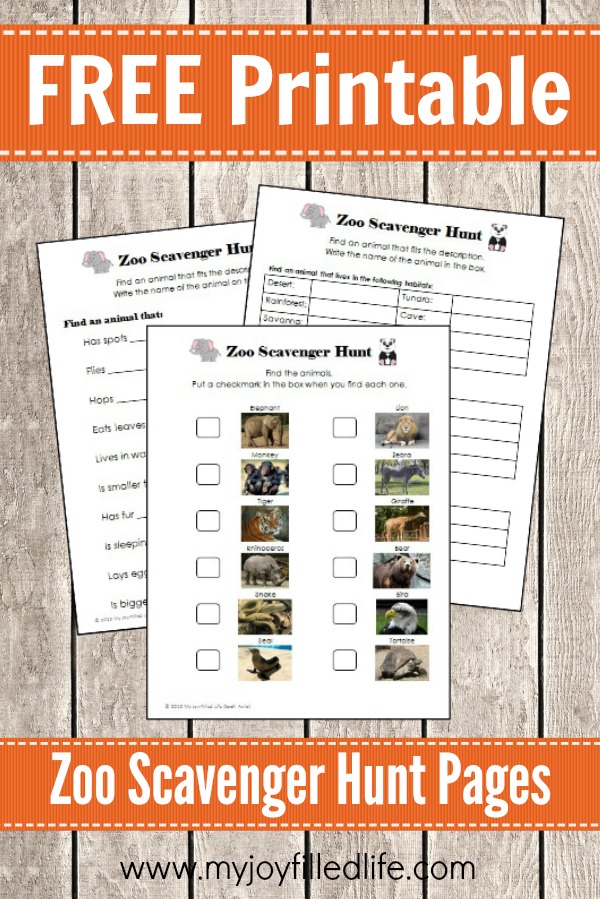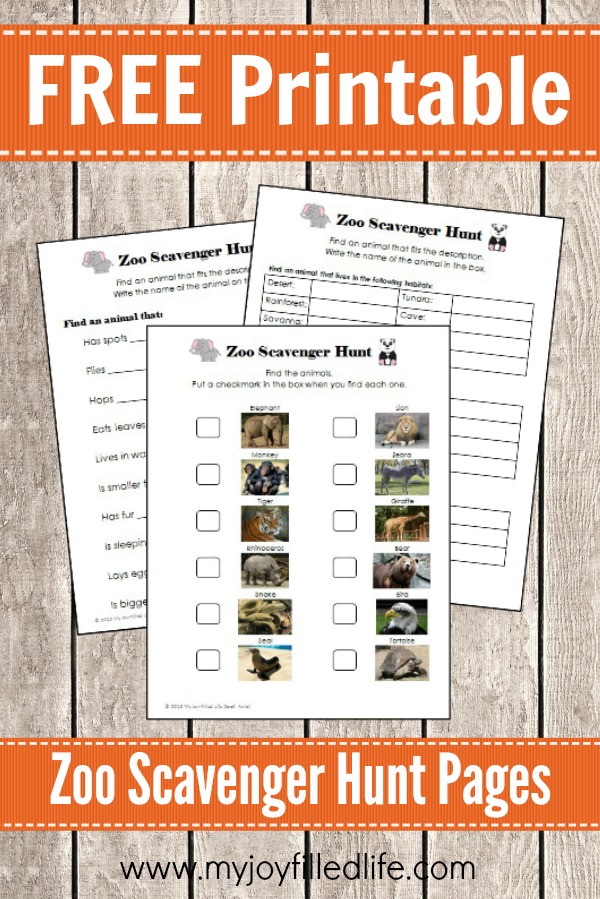 I'm offering these printable zoo scavenger hunt pages FREE to subscribers of My Joy-Filled Life. As a subscriber to My Joy-Filled Life you will get weekly(ish) updates and occasional information about great freebies, giveaways, and offers. Use the form below to subscribe. After you subscribe, a download link will be sent to your email. *PLEASE NOTE – Your download link will expire after 3 attempts and 10 days (whichever comes first).
Zoo Scavenger Hunt Pages
And before you head off to the zoo, here are a few books you and your children can read together to get ready for the trip.