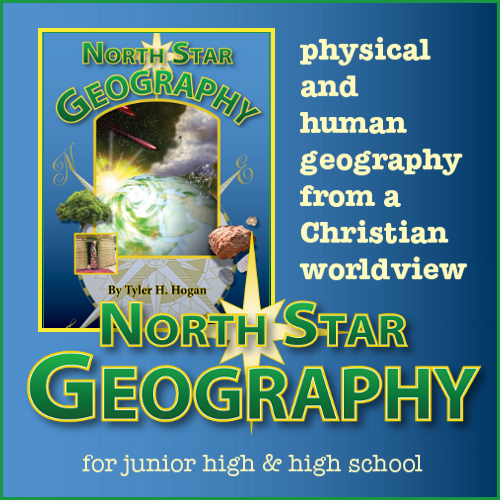 From now through June 30th, get 20% off North Star Geography from Bright Ideas Press.
*digital download and CD versions only of the single family license
Geography is more than just place names and outline maps-it's understanding how the world around us works! North Star Geography gives students a deep understanding of how geography impacts all of us every day-with real-life applications for college, career, citizenship, and ministry.
Written from a distinctly Christian perspective by a homeschool grad (now a homeschool dad), North Star Geography is a full high school credit. It covers: geography skills, physical geography, and human geography.