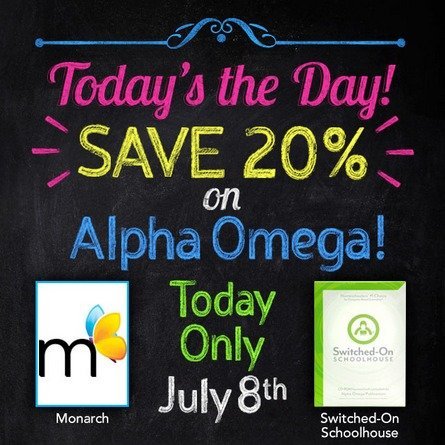 Today is THE day to save 20% on Alpha Omega Homeschool Curriculum!
Alpha Omega is committed to providing you with the best individualized homeschool curriculum! Whether you prefer computer-based learning, workbooks, or unit studies, you can rest assured that your children are getting the knowledge they need using the methods that work best for them.
Some of the homeschool curriculum published by Alpha Omega are –
Horizons
Switched-On Schoolhouse
Lifepac
Weaver
Monarch
This sale ends at 11:59pm EDT.