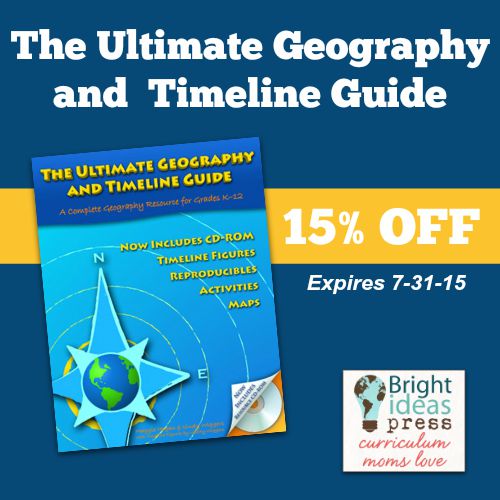 The Ultimate Timeline and Geography Guide from Bright Ideas Press is on sale for 15% off until July 31, 2015.
This one source book will provide you with everything you need to competently teach geography from kindergarten through graduation. Part lesson-plans, part idea book, part unit study and part inspiration!
Learn how to select appropriate reference materials, construct a timeline, and integrate a student notebook approach. Enjoy the literature unit featuring Hans Brinker or the Silver Skates or the two pure geography units for middle and high school students. Lots of activities, charts, reproducibles, games, flash cards, and the scope and sequence make for a penetrating yet fun yearly study of geography for the whole family. A great investment!
Reg. price $39.95