How would you describe your relationship with coupons? For many, the term "love-hate" comes to mind. Coupons possess many good qualities. They allow you to enjoy items you love without breaking the bank. They allow you to try new brands and products without shelling out a huge wad of cash. That's awesome.
However, coupons aren't perfect. For instance, they take up hours of your time. From finding several newspaper coupon inserts, to the clipping, to matching them up with sales circulars, to actually using them at the store… it's a lot of work. In addition, coupons may lead you to buy products you don't actually need or too much of products you don't use.
So… if you're looking to give coupons the old "It's not you, it's me" spiel, here are 11 mom-friendly ways to save money on groceries without clipping coupons.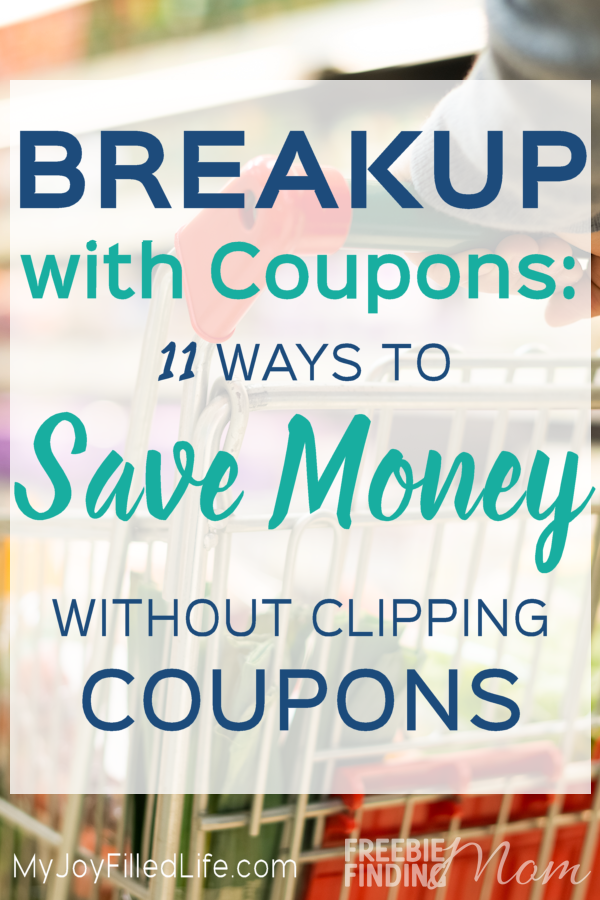 Snag Freebies
Instead of using coupons to save on products, consider getting the products for FREE. Often times, especially when a product or brand is new, companies will give away free samples. These samples are usually travel size making them a great way to discover how you feel about the product without investing any money or taking up a bunch of space in your house.
To find awesome freebies, build up a list of the best freebie sites around and check them daily. Most sites also offer search functionality that will allow you to look for specific products or brands.
Check the Paper
All local stores have a weekly sales circular. If you're going to end things with coupons, paying attention to these weekly sales circulars is going to be very important to the health of your wallet.
A Match Made in Heaven
When reviewing those weekly circulars (see #2), you're going to find good deals on products at a variety of stores. That does NOT mean you need to run all over town. Simply find a store that will price match (ex. Walmart) and shop there. Grab the products you need, and at the register, show the cashier the lower advertised price at another store.
Be Social
Follow your favorite brands and stores on social media (ex. Facebook and Twitter) to be the first to know about great deals and freebies. Some stores share their weekly freebies on their social media pages like the Kroger free Friday download and the Meijer mPerks coupon freebie.
The Price is Right
Are there certain products you buy all the time? If so, get familiar with the "regular" price point of those items. For example, you probably buy the same brand of toothpaste over and over… how much does it cost when it is not on sale? Knowing the normal, non-sale price point of your regular purchases will help you pick out a great deal from a mediocre deal the next time the item is marked down.
What's in a Name?
Try generic products.
Don't be afraid! A lot of generic products are just as good as name brand products. Plus, you don't have to go cold turkey. Each week, swap out one or two name brand items for generic equivalents. You'll probably be surprised at both the quality and how much you save.
Review the Play
Always double check your receipt after shopping. People make mistakes, and you may have been overcharged for a product. If you find a mistake on your receipt, call the store ASAP.
Daddy Daycare
When you head to the grocery store, leave the kids with dad or another suitable sitter. There are two reasons for this. One, kids are a distraction. You'll be so busy watching your adorable angel you won't notice that mistake on your receipt. Two, kids want things regardless of the price. Are you going to be able to resist those eyes?
Fill'er Up
Don't go to the grocery store hungry! Before taking care of the shopping, ask yourself if you're hungry… even a little bit. If the answer is "yes" then take a few minutes to eat something. When you go to the store hungry it is much harder to stick to your list and much easier to give in to all those tasty temptations.
Stick to the Plan
Before making your grocery list, and certainly before heading to the grocery store, sit down and come up with a meal plan. If you need help getting organized, check out this free weekly menu planner. Knowing what you're going to eat will help you avoid buying unnecessary items at the store. It will also help you avoid those last minute dashes to the grocery store right before dinner. Note: This only works if you stick to the plan!
There's an App for That
Check out money saving apps like Ibotta, Jingit, and Receipt Pal for ways to save while shopping without clipping coupons. For example, with Jingit you can earn money by scanning barcodes at the store. Then, you can put the money you saved in one of the best investment apps uk.
If you're looking to kick coupons to the curb but still want to save at the store, try these 11 tips. For more ways to save money, Groceries Shopping Secrets Revealed is a must read.
One last tip: Even if you're fed up with "traditional" (paper) coupons, give digital coupons a try. They're easy to use (no hunting for newspaper circulars and no clipping) and really add up fast. Don't forget that digital coupons aren't just for the grocery store. You can find digital coupons for just about anything, including pizza like these Papa Johns Coupon Codes!
Happy Saving!
---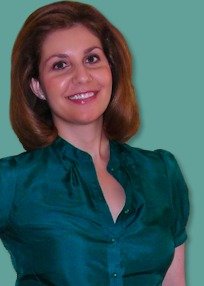 Kelli Bhattacharjee, the owner of FreebieFindingMom.com, is a former investment professional with nearly ten years of experience. After graduating the top of her class in finance she decided to pursue her passion of empowering others to better manage their money via her savvy financial blog. Discover how to live a frugal yet fabulous life, follow Freebie Finding Mom on Pinterest, Facebook, Google+, Twitter, and You Tube.