….. all the "well-meaning" family, friends, and strangers too.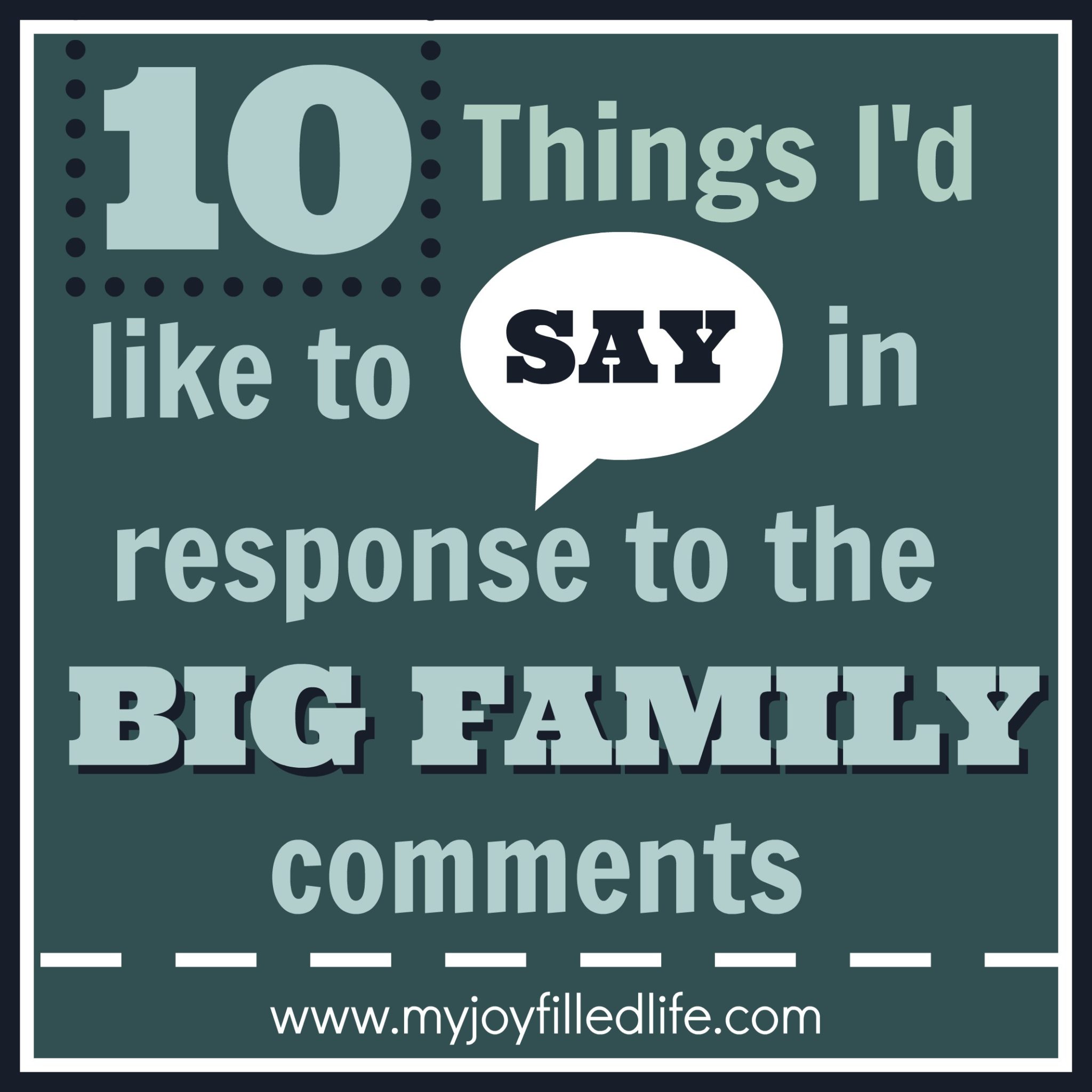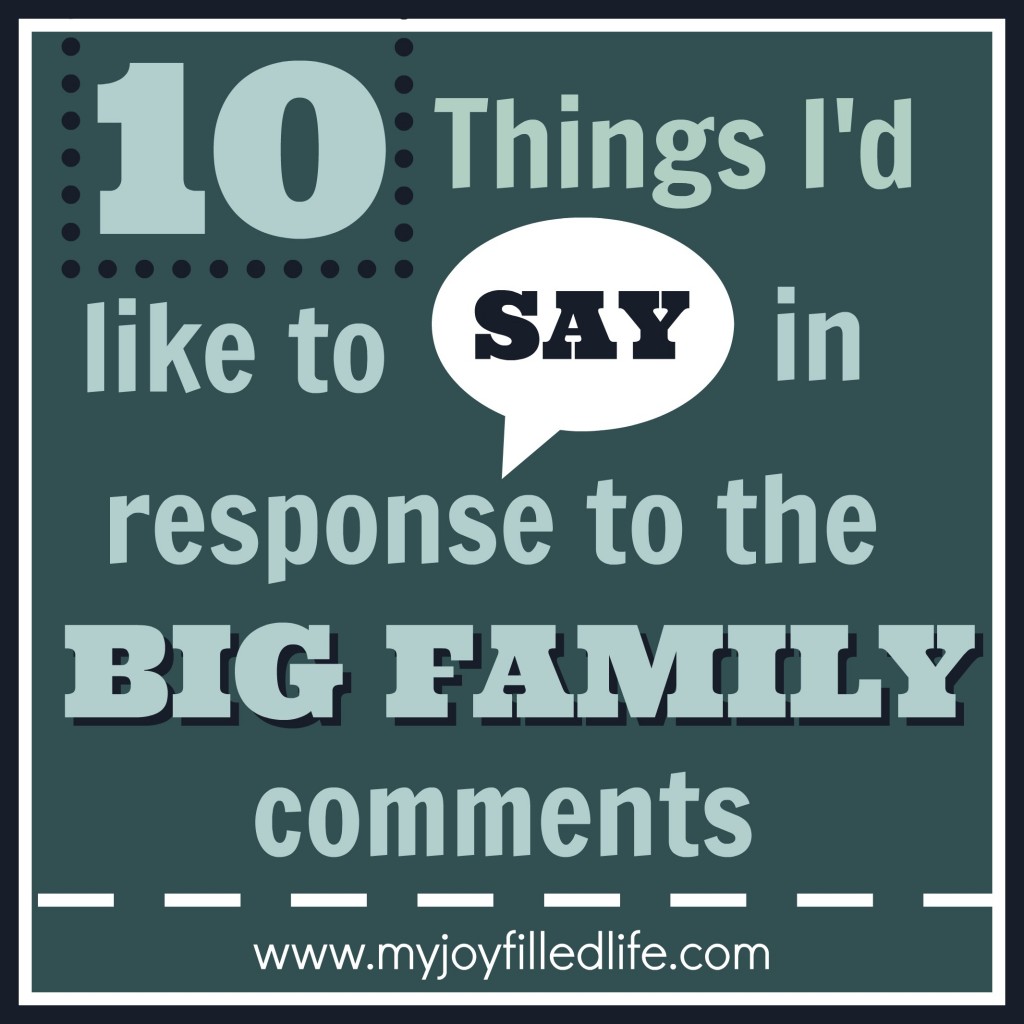 All moms of large families get them.
The comments!
And large is a relative term; so you may get them with 3 kids or 12 kids. It all depends.
And I'm sure we all have the well-thought-of comebacks we are biting our tongue not to say.
As I just grin and bear it, here are the real thoughts going through my head:
1. YES! We know what causes it, and yes, we know how to prevent it.
2. We only have 7 kids, not 10, 12, 25, or what ever number you decide to assign to us that day.
3. I've accepted the fact that I may have to drive I bus or van someday. Whatever gets us from point A to B safely. My 9-year-old would actually prefer a limo.
4. If you are going to ask us if we are going to have anymore, please don't phrase it like this, especially in front of our kids, "You aren't going to have anymore, are you?" And in case you are wondering, the answer is, we don't know; whatever God has planned.
5. No, we are not trying to be like the Duggars or any other family for that matter, and no, we aren't trying to get our own TV show.
6. Yes, we are busy, but that doesn't me we don't like, or are too busy for an occasional visitor.
7. Your sarcastic comments are just that, sarcastic. And in case you haven't looked up sarcasm in the dictionary lately, it means…harsh, bitter, ridicule, taunting, sneering. Not very nice, huh?
8. When it's time to give birth, no, they don't just fall right out.
9. Please don't feel sorry for us; this is the life the Lord has given us and we feel so blessed and so fulfilled.
10. I am not supermom, or a saint, or full of patience. I can only be the mom I am through God's help and His grace.