Rainy days in the summer can be tough. My boys love to be outside and spend as much time as possible outside playing. I like to keep some rainy day activities ready to go for those times they are stuck inside.
Here are 10 of my favorites. The best thing about this list is that most of them are (or at least can be) completely free!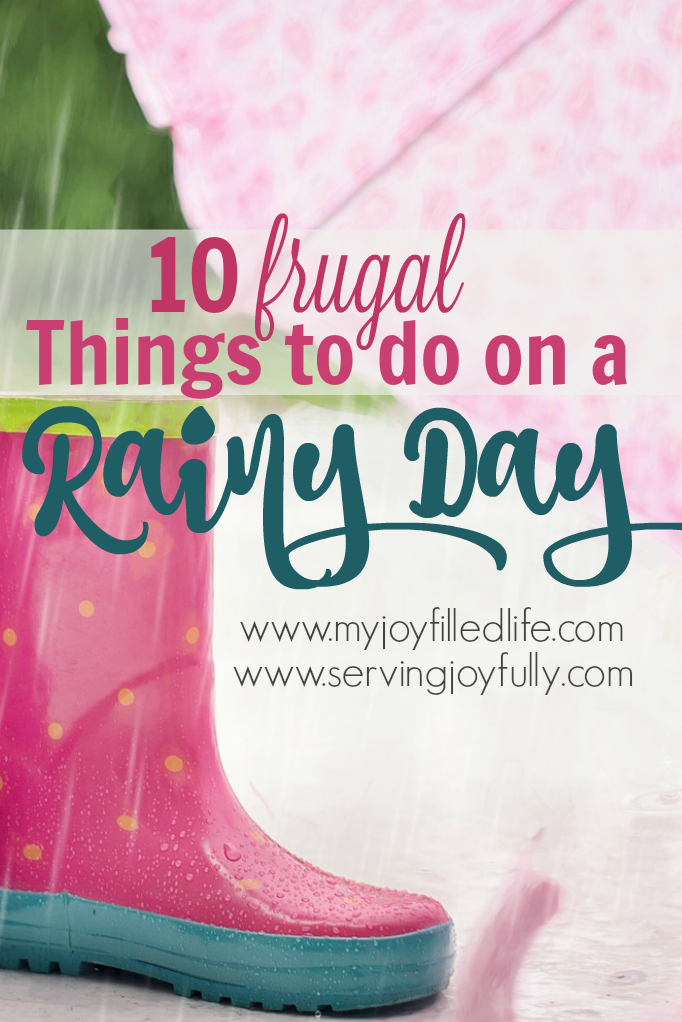 10 fun & frugal things to do on a rainy day
1. Dance in the Rain
Okay, so I know it's not everyone's cup of tea. I would usually prefer to be nice and dry inside. However, some of the best times I've had with my boys have been when we all throw caution to the wind and go outside and dance around in the rain. It's fun for them, and if you let yourself, you'll probably enjoy it too.
The next rainy day you have this summer, make it a point to go outside and dance in the rain with your children.
2. Play board games
Our whole family enjoys board games, so they are perfect for a day or evening when we're all stuck inside together. We have lots of games that we enjoy together as a family, and others that my boys enjoy playing together by themselves. A rainy day is a perfect time to pull them out.
Some of our favorites:
Bonus: Many are also educational in some way.
3. Read a book…or 10
I love to read with my children, and we do a lot of it. But sometimes it just feels like there is too much to do to snuggle up with the children and read book after book, especially ones that are just for fun. A rainy day is a perfect day to do just that. Get comfy on the sofa and snuggle up with your children and take turns reading some great books.
Bonus: create your own activities to go along with those books.
4. Pull out some old photos
My boys love to look at old photos and scrapbooks from when they were babies and toddlers. They can do it for hours. They love to laugh at the things they did when they were younger, and reminisce–both about the things they can actually remember and the things we've told them about.
5. Play dress up
My boys love to dress up! We don't celebrate Halloween, but I do like to get discount costumes afterward that my boys play with all year long. But you don't have to have costumes already–you can use your imagination. You can also make your own instant ninja masks from a t-shirt, which my boys love to do. It's a perfect indoor activity for a rainy day.
6. Kit Subscription boxes for crafts or projects
My boys enjoy crafts, but I don't always have the creativity or time to get everything ready for them, which is why I'm a big fan of kit subscription boxes. I especially love our Kiwi Crate subscription because they provide every single thing needed for the projects, and their projects usually pull double duty–it's a craft and something they can play with when they're finished. My boys love them and as soon as they see a box arrive, they start begging to complete it. Sometimes I put them off for a rainy day…gotta keep some surprises in my pocket after all.
7. Independent activities
We have a lot of great independent activities that my children can do by themselves. Some people call these "busy bags." We have many that I have created, and I also have bought some games, legos, etc. These are special activities that are only brought out during our quiet time or independent activities time, so they stay special and fun.
Some ideas for these activities:
Puzzles
Workbooks
Look & Find books
Legos
Hotwheels size cars with a homemade track or city to drive them on
Dry erase boards and activities (we love this dry erase activity set from Crayola)
The possibilities are endless.
8. Printables
There are tons of great printable activities online, many of them free. If your kids enjoy fun games and worksheets, this is a perfect time to pull those out.
(tip: use them with dry erase pockets to make them last through multiple children and multiple uses)
9. Get out of the house
If you've been stuck in the house for a few days, it might be good for everyone to get out of the house for a bit. There are lots of great free options–the local library, a mall with a play area, a local museum…use your imagination, and if you live in a bigger city you probably have lots of great options available.
10. Science Experiments
My boys love to do fun science experiments and the available ideas are endless–pinterest is full of great ideas! Get creative and make a mess. Homemade slime anyone? If you're not feeling creative, you can also get some great science kits like this one or this one that have everything you need already included. You can also get a book like this one with tons of great ideas and instructions.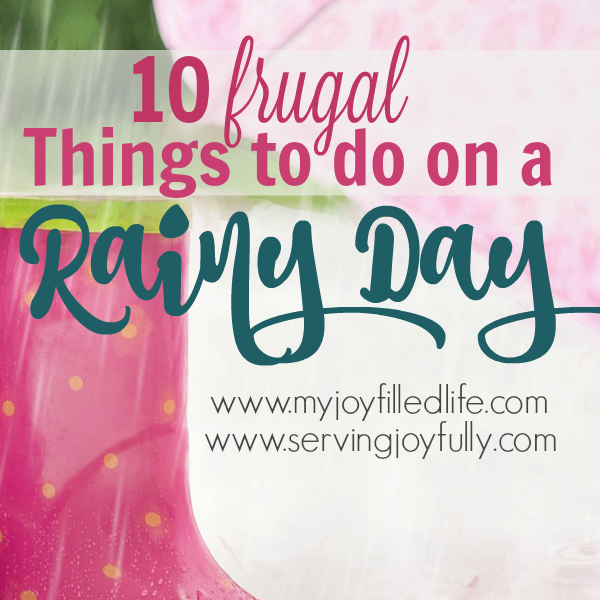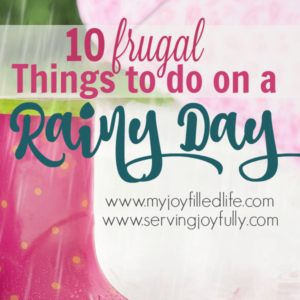 The following two tabs change content below.