Whether you're embarking on the homeschool journey for the first time, or have been homeschooling for a number of years, I believe it's essential to lay some foundations that will help to keep you on track throughout your homeschooling. This might include evaluating why exactly you want to homeschool, what your core values are, memorizing key scriptures, setting a vision, and writing all these things down before you even start choosing curriculum and creating a schedule.
When you're feeling weary or discouraged, returning to those 'building blocks' in your foundation will help to strengthen your heart and your resolve to press on ahead.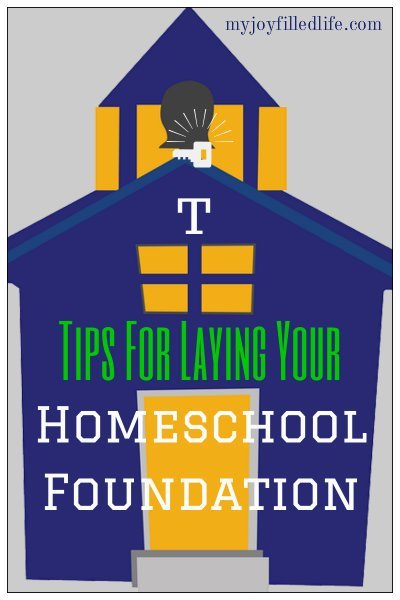 A Biblical Mandate
Proverbs 22:6 is a well quoted scripture amongst home educating families, and with good reason: 'Train up a child in the way he should go; even when he is old he will not depart from it.' As I understand it, training a child isn't necessarily confined to what would be regarded as spirituality and character training, as in reality, discipleship isn't just a weekly or even a daily bible study – it's also what is lived out in the daily interactions and learning opportunities where our children can apply what we have taught them. There are so many dimensions to our children's education.
We parents are charged with this wonderful yet huge responsibility of bringing our children up in His ways, and setting them up for life to be wholehearted people who will reach out to their world with love and grace. What a privilege for us!
Remembering the Main Thing
We're teaching our children to thrive, not just survive. Equipping our children to successfully live life in fullness takes commitment, intentional planning and an absolute dependence on the Holy Spirit, our Guide in all things. We are teaching our children skills but also how to live them out. We lay foundations in their character, which are to be tested and not just tucked away as though we've ticked a box and covered what we need to. The ongoing process in the years they are with us is we are to walk with them to live out these, expect them to slip up, and lead them back to the grace of God.
Determine Your 'Why'
Unless you determine exactly why you are homeschooling, you may find you are blown about by every wind of change and external pressure that is working against you. My husband and I have been told in the past that we are being overprotective, making idols of our children, and also preventing our children to be free to reach public school children with the gospel. But we know with absolute conviction why we're doing this, we have heard from the Lord, and we have a scriptural basis for doing so.
I've looked over our list of reasons recently, and they haven't changed from when we started. We are the primary influence in our children's lives, and we're also building in them a worldview and equipping them to make a difference in this world.
Setting a Vision
Where there is no vision, the people perish. Proverbs (29:18)
Writing and keeping your vision before you will serve to keep hope alive in your home. Start with writing a list of words, and discussing together as a family who you are and how you want to live this out. What are the things that define you as a family? Let your vision be a 'living' document that grows and changes as you and your children do also. Display this in a prominent place in your home, and be intentional about receiving the grace from heaven to walk out your vision in faith.
Goals and Structure
Once you have determined your 'why', have your vision written down, and have an understanding of your scriptural foundations, you are able to establish your learning goals, and determine how you will arrange the practical aspects of your homeschool.
Here are some learning areas you may want to consider when setting learning goals (originally published on my own blog):
Character habits
Spiritual development

Social goals

(how often, and in what form, to connect with others)
Physical goals (such as physical education, and gross motor skills)
Academic goals (such as progress in reading or handwriting)
Family (serving inside the home)
Missional (serving outside the home)
A big part of my planning also involves keeping updated reading lists of titles we will continue to add to our home library, as reading aloud together is an important part of our home school.
Enjoy the Journey
When all the planning is said and done, remember to find joy in all things, celebrate the victories no matter how small, let a love for learning be contagious in your home, and value your child(ren)'s unique voice and expression. They are created in the image of God, so treat them as the gift that they are. Give them opportunity to speak candidly with you, and grow your connection with one another by keeping your own heart humble and teachable.
Enjoy the Journey!
Further Reading
These commandments that I give you today are to be on your hearts. Impress them on your children. Talk about them when you sit at home and when you walk along the road, when you lie down and when you get up. (Deut. 6:6-7)

---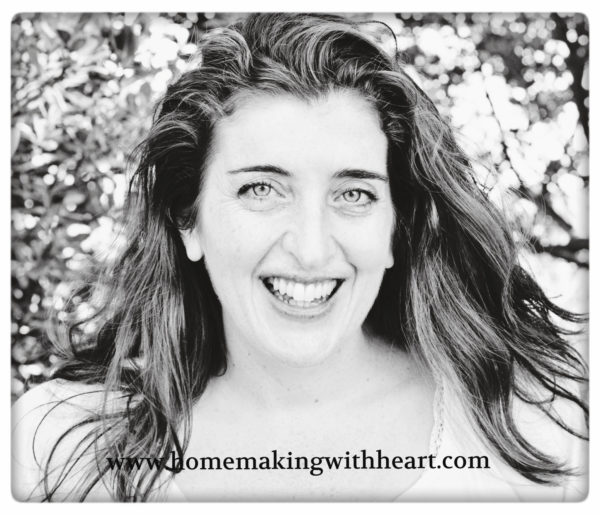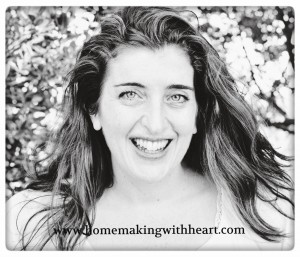 Victoria Boyd is a wife, mother, and follower of Jesus. She is passionate about seeing others equipped to live out their faith in fullness, and to steward well all the Lord has given them. She has a love for the written word, and for worship, justice and compassion issues, family history, raising children, and indigenous peoples. Find her writing on homeschooling, faith, homemaking, parenting, and natural living at Homemaking With Heart and follow on Pinterest.