I updated the labor playlist I made when I was pregnant with Max. No, I'm not pregnant again; I just wanted to update it with some newer songs and some more Christ-Centered songs.
Although my last list contained a lot of Christian songs, I really wanted a list that was full of Christian music that focused on Christ and had an encouraging message that I could share with my pregnant readers (even if you aren't pregnant, you still might like the list; I'm going to have my husband put it on my phone for me – I love these songs).
I know how time-consuming it can be to pick out your labor music, so hopefully you like the list below and can just check that right off your list. Or hopefully this list will at least give you a jump start.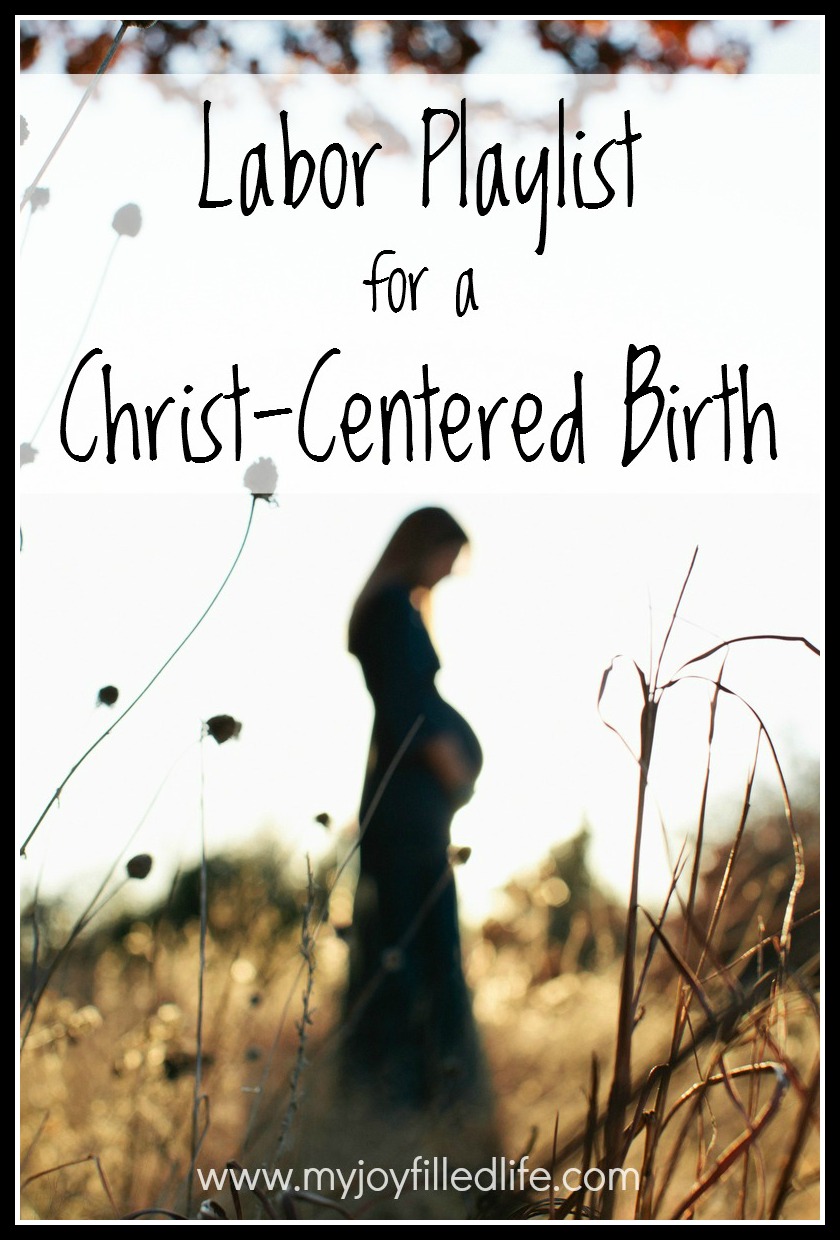 Beautiful Things by Gungor
Better Than a Hallelujah by Amy Grant
Closer by Shawn McDonald
Cornerstone by Hillsong
Don't Give Up by Calling Glory
Everything I Need by Kutless
Find You On My Knees by Kari Jobe
Healer by Kari Jobe
Hope In Front Of Me by Danny Gokey
How Sweet the Sound by Citizen Way
I Am by Crowder
Just Say Jesus by 7eventh Time Down
Keep Making Me by Side Walk Prophets
Lift Me Up by The Afters
My Hope Is In You by Aaron Shust
Never Once by One Sonic Society
Overwhelmed by Big Daddy Weave
Pray by Sanctus Real
You Raise Me Up by Selah
Your Great Name by Natalie Grant
I would love to hear any suggestions you might have to add to the list!

Save
Save