Are you trying to feed your family healthy, but the price of healthy food seems to be too expensive? As a mom of many, I have had to perfect healthy dinners at our house budget-wise. I try to cook healthy meals for our family, but keep them under $3! It may sound crazy, but it works. If you're looking to make healthy eating a priority in your family, check out these healthy dinner ideas that are cheap!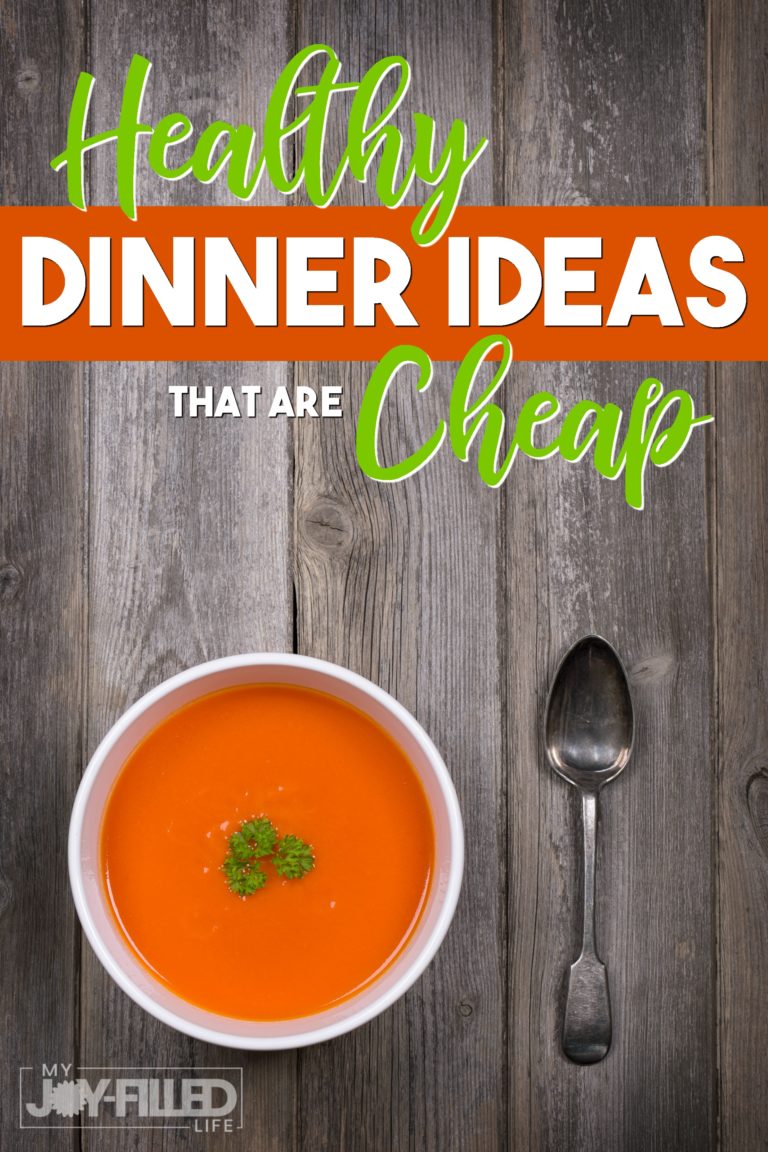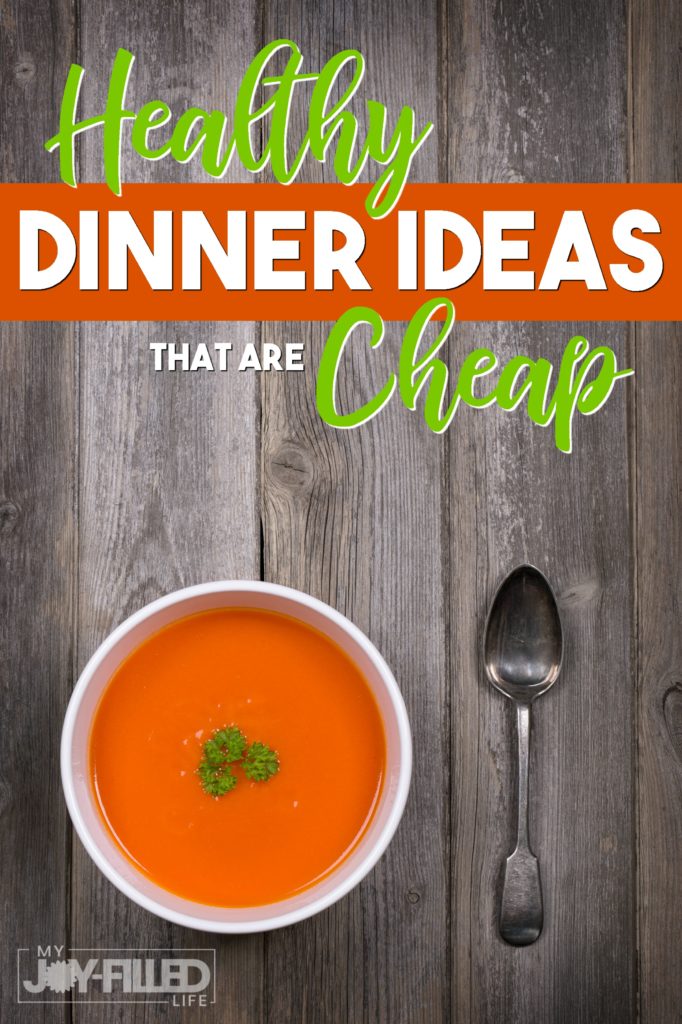 Vegetable Soup – If you can make your own bone broth and grow your own veggies, you can make this meal even cheaper. However, veggies are super inexpensive, especially frozen!
Organic Macaroni & Cheese + Veggies – ALDI has Macaroni and Cheese for $1! Grab 1-2 boxes and add a side of veggies to keep this healthy meal under $3.
Meatless Whole Wheat Spaghetti – Another favorite around here is meatless spaghetti. I like to use whole grain noodles, which can be found for a $1. I just use whatever veggies and fruits we have on hand as a side.
Homemade Whole Wheat Pancakes – Making pancakes from scratch is always way cheaper than buying them frozen. You could even make extra and freeze them as necessary.
Big Salad – Salads are super cheap to put together and you can easily do this for under $3! Use leftover veggies you have in your house
Homemade Meatballs – You can easily pick up a pound of hamburger for under $3. Make homemade meatballs and serve with a side you have on hand.
Eggs and Whole Wheat Toast – As you can see, this is easily a staple around here.
Homemade Pizza – Anything that is homemade is always a lot tastier and healthier than frozen. Whip up your own dough and add some healthy toppings!
Anything with Eggs – Eggs are one of the cheapest things you can that are also healthy. Consider scrambled eggs, quiche, frittatas and anything else you can muster up that's healthy to make with eggs. They're also very filling.
Oatmeal is a winner – In my opinion, oatmeal is a very cheap and healthy meal you can feed your family for under $3. One batch will probably feed your whole family. You can also add your kids' favorite toppings accordingly.
I just mentioned 10 healthy dinner ideas that are inexpensive. My favorite staples to keep on hand are eggs and oatmeal. They are versatile ingredients that can be used in a healthy meal. Remember that as long as you keep it simple, it is easy to eat healthy cheap.
What healthy dinner ideas for under $3 do you have?
You might also like:
10 Fun & FREE Things to Do with Kids
5 Tips to Help You Save on Your Next Road Trip
15 Clever Ways to Save Money on Groceries