Master World Geography in Just 7 Months!
Have you ever felt frustrated that it seems so hard to teach and retain geographical knowledge? If you are ready for an EASY and EFFECTIVE approach to learning world geography, look no further…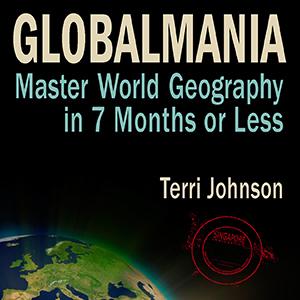 Get immediate access to
Globalmania
when you sign up for Knowledge Quest's twice monthly newsletter. Upon sign-up, you will be sent a download link with:
Full 1 year geography curriculum
Master world geography in 7 months!
Includes 24 world/continents maps
$14.95 value
Globalmania will help your students to gather geographic knowledge easily as they tackle the world continent by continent, from continents to countries to capitals to cities. With a systematic approach mapped out for you, you will always know what to do next.
Computer and online games are utilized with Globalmania to keep it both fun and challenging for kids no matter what their age or level of geographic knowledge.
24 World and Continent Maps
Mapwork is included with Globalmania along with all the maps you will need to complete the program – maps that are labeled and colored for reference, grayscale maps for the students to label and color and grid maps for drawing the maps themselves.
are included so that your kids will know exactly what to do next. But we've also included some flexibility and variety so that no one gets bored!