We all love to sit down and make crafts with our kids, especially during the holidays (okay, maybe not all of us; I'll admit, I'm not the most crafty mom, but during the holidays I try to make more of an effort). While dyeing Easter eggs is certainly one of the most popular options, there are so many other great crafts to do as well. This salt glitter Easter egg canvas is a great example. It's so much fun to make and is something you can keep for years to come. All your kids need to do is color the salt, design an egg on the canvas, add glue, and then the salt. You can do this with any colors your child wants to use. Let them have fun and be as creative as possible.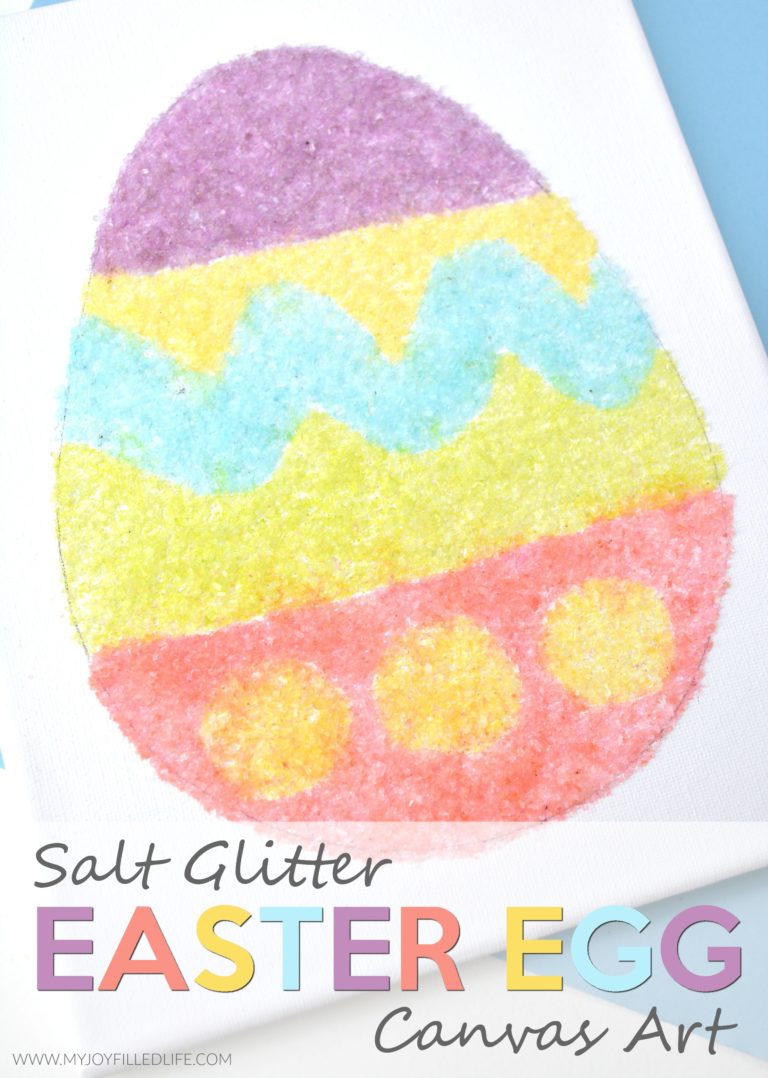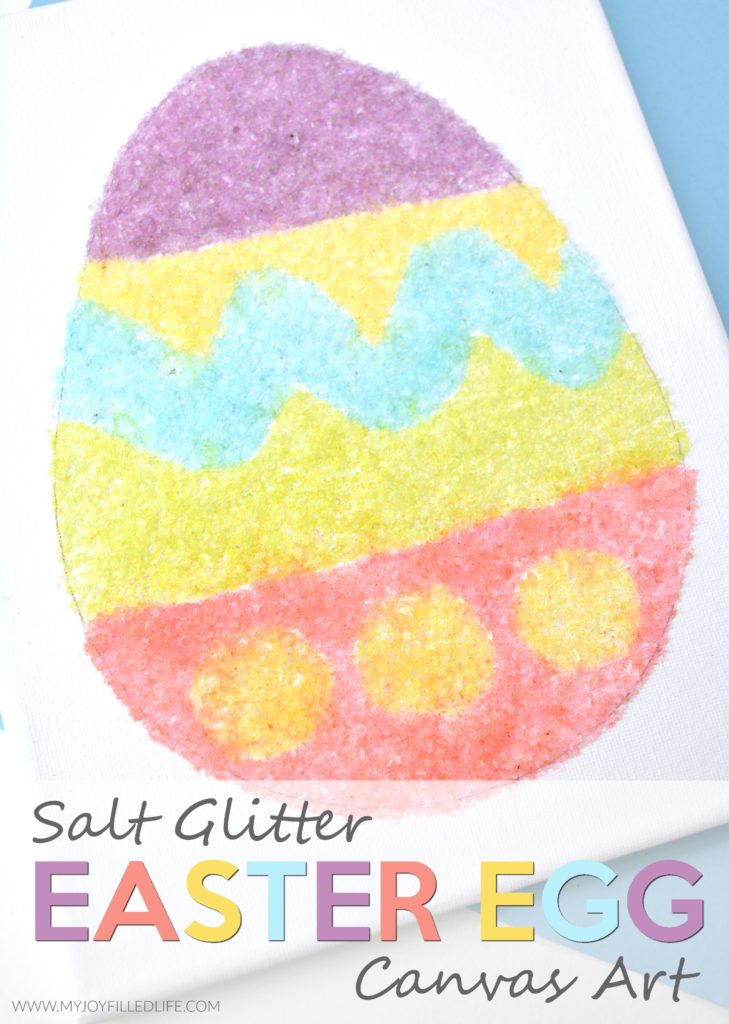 Materials: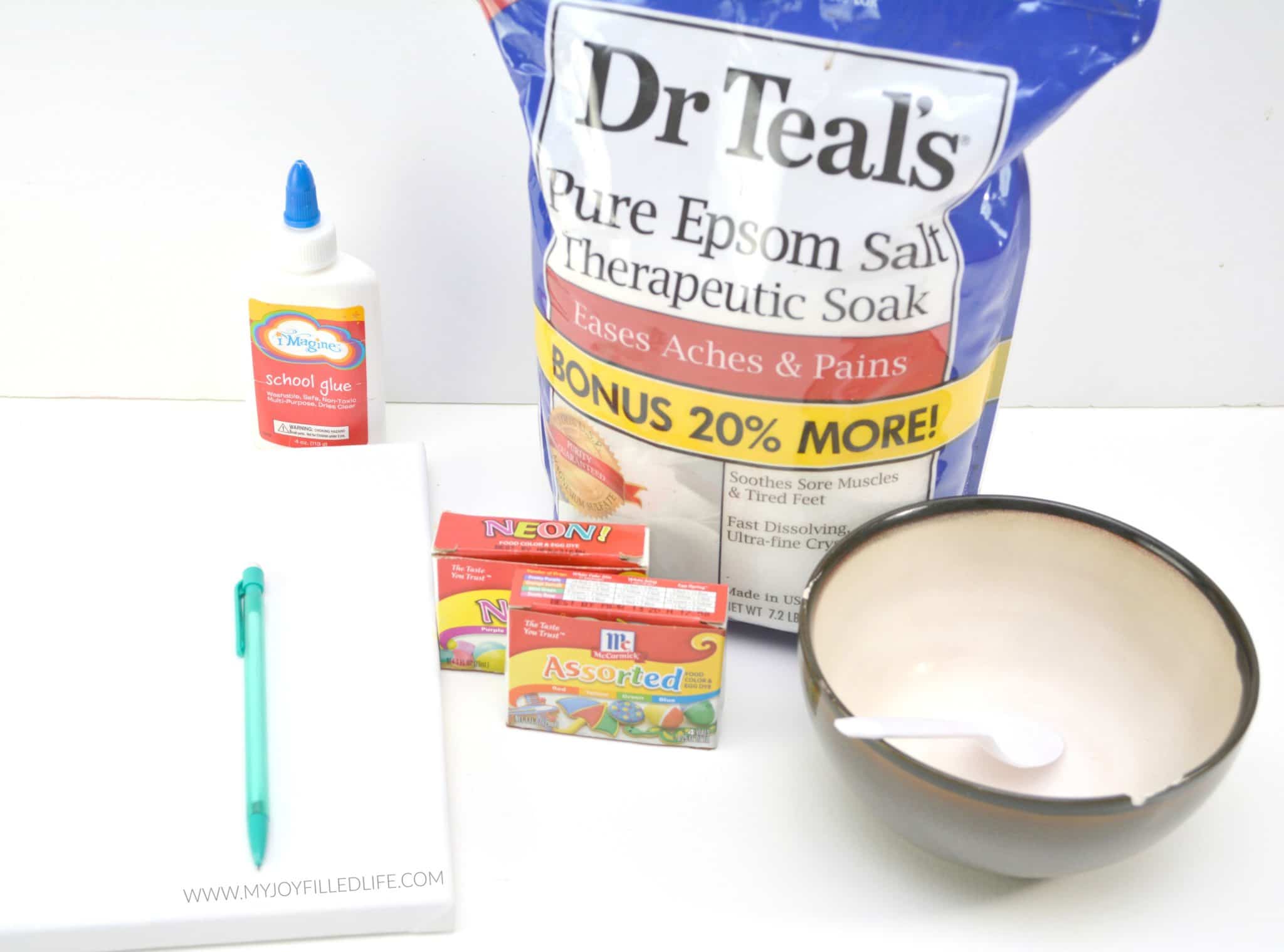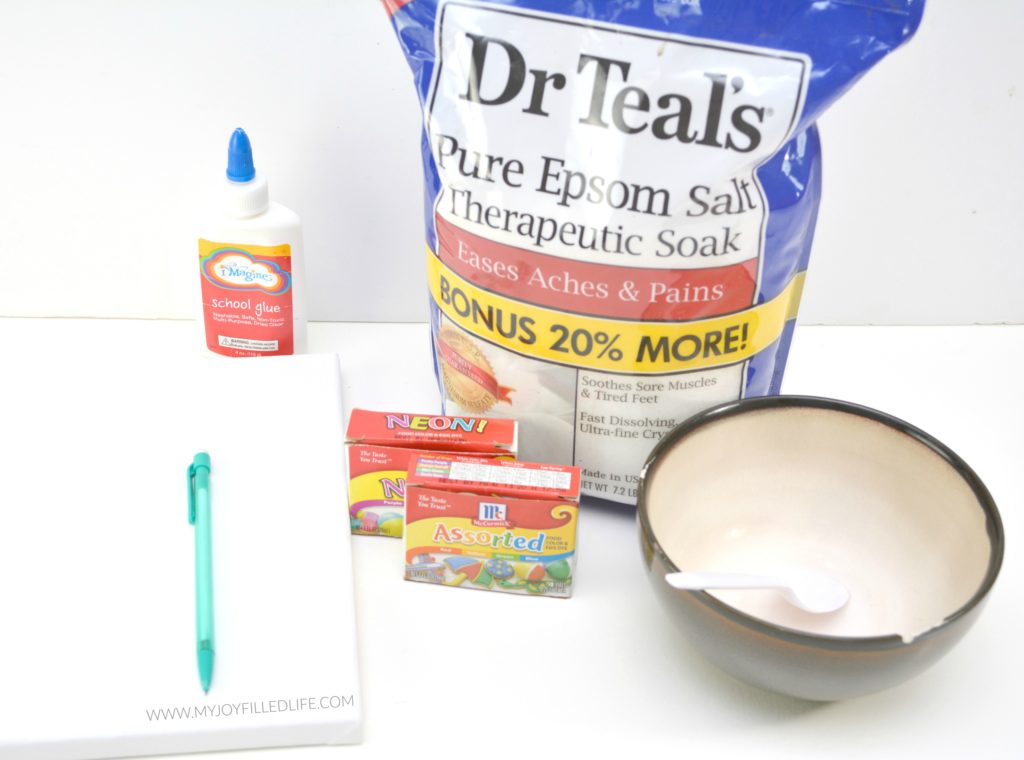 White school glue
Pencil
Bowl
Spoon
Paintbrush (optional)
Instructions:
Pour some epsom salt into a bowl. Place two drops of food coloring on the salt and use a spoon to mix together the salt and food coloring until it is blended completely.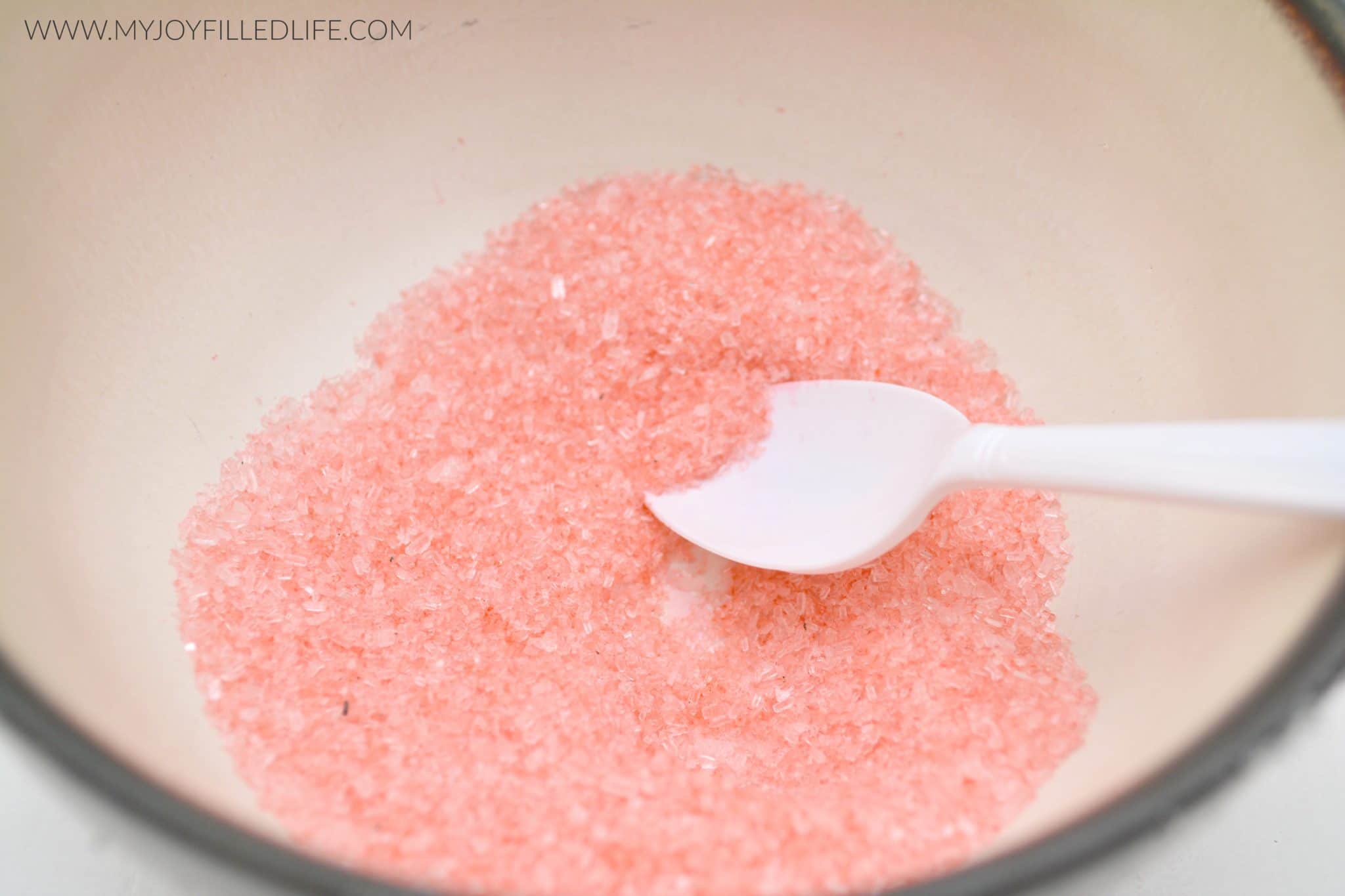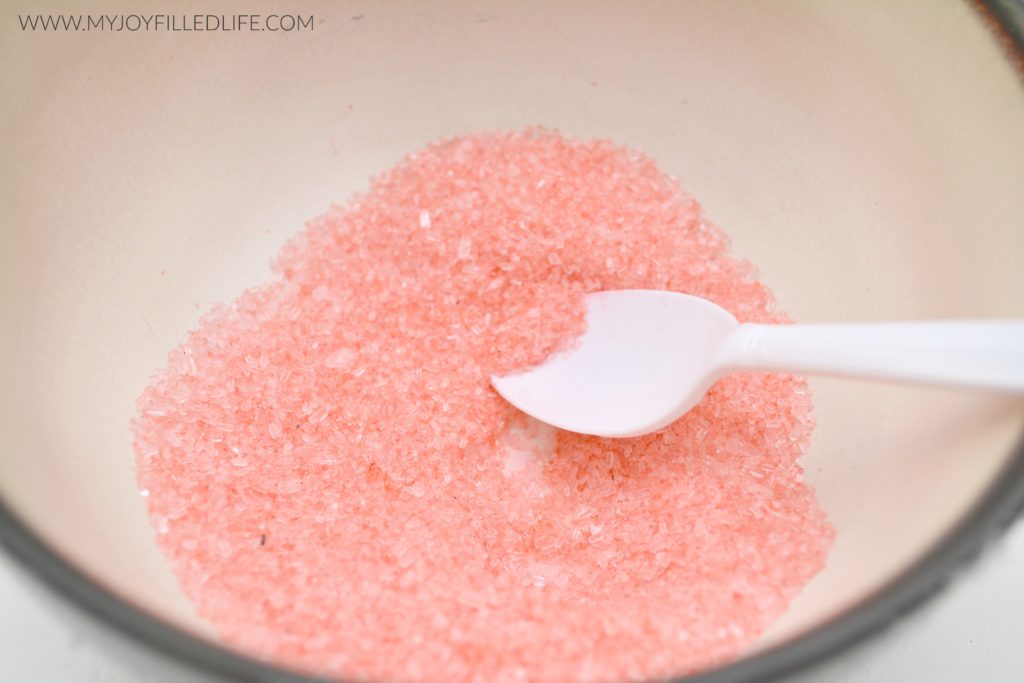 Once you have made one color of epsom salt, pour it in a row on a foil lined baking sheet to dry completely.
Continue making as many colors as you would like, and line them up on the baking sheet to dry as well.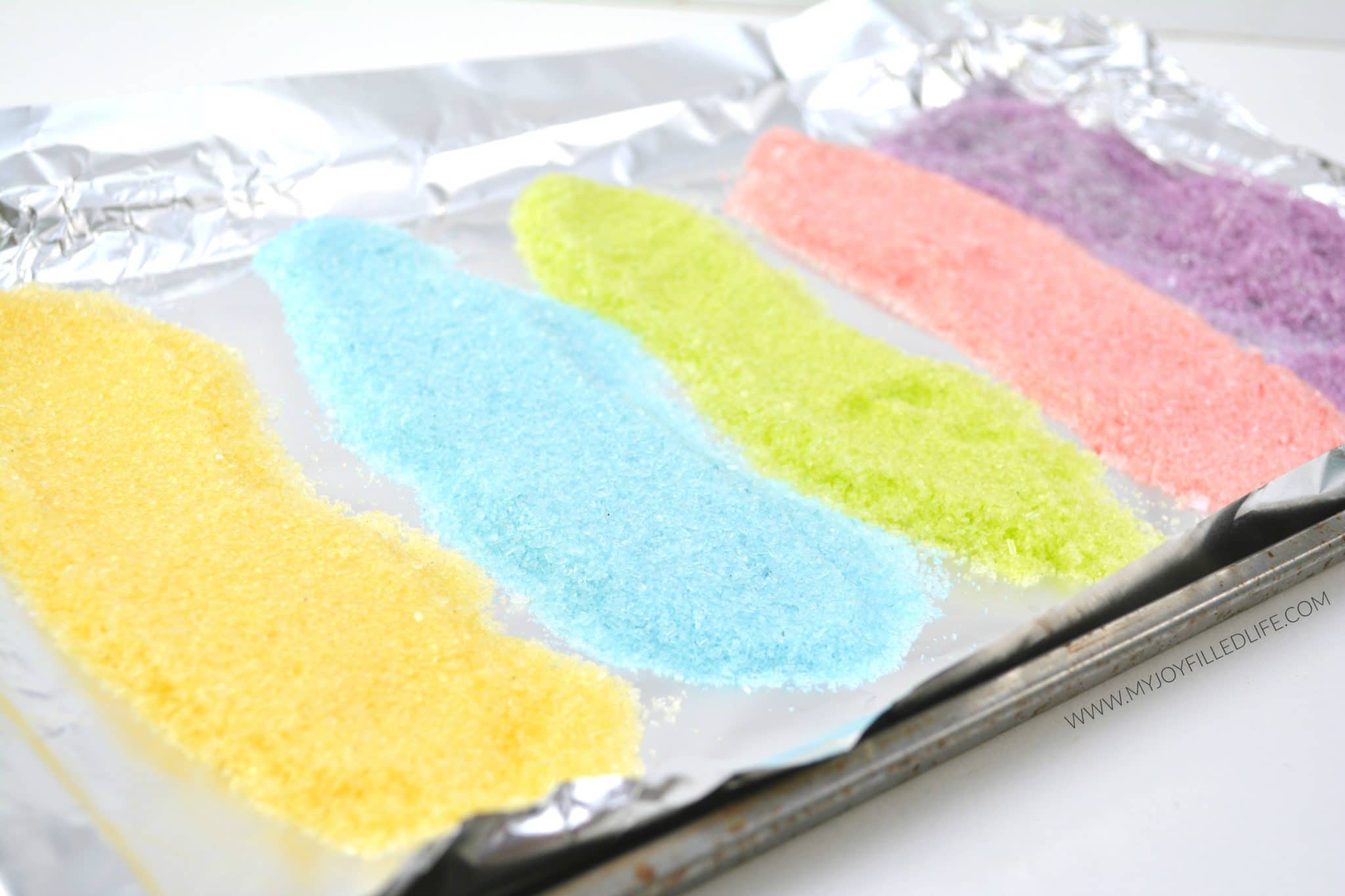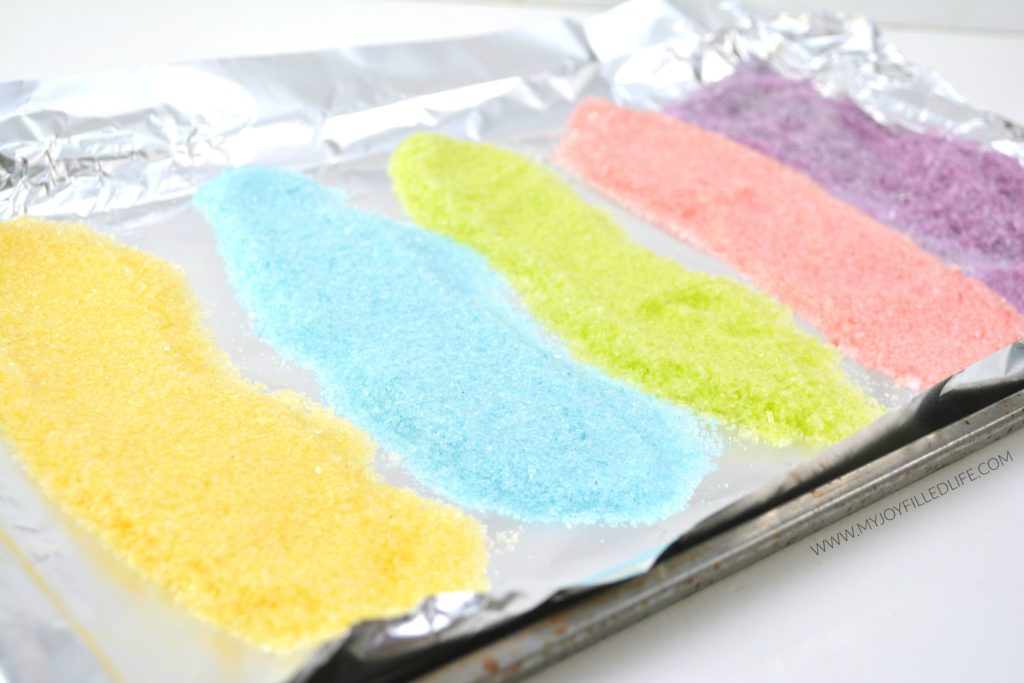 Draw the shape of an Easter egg on the front of a white canvas.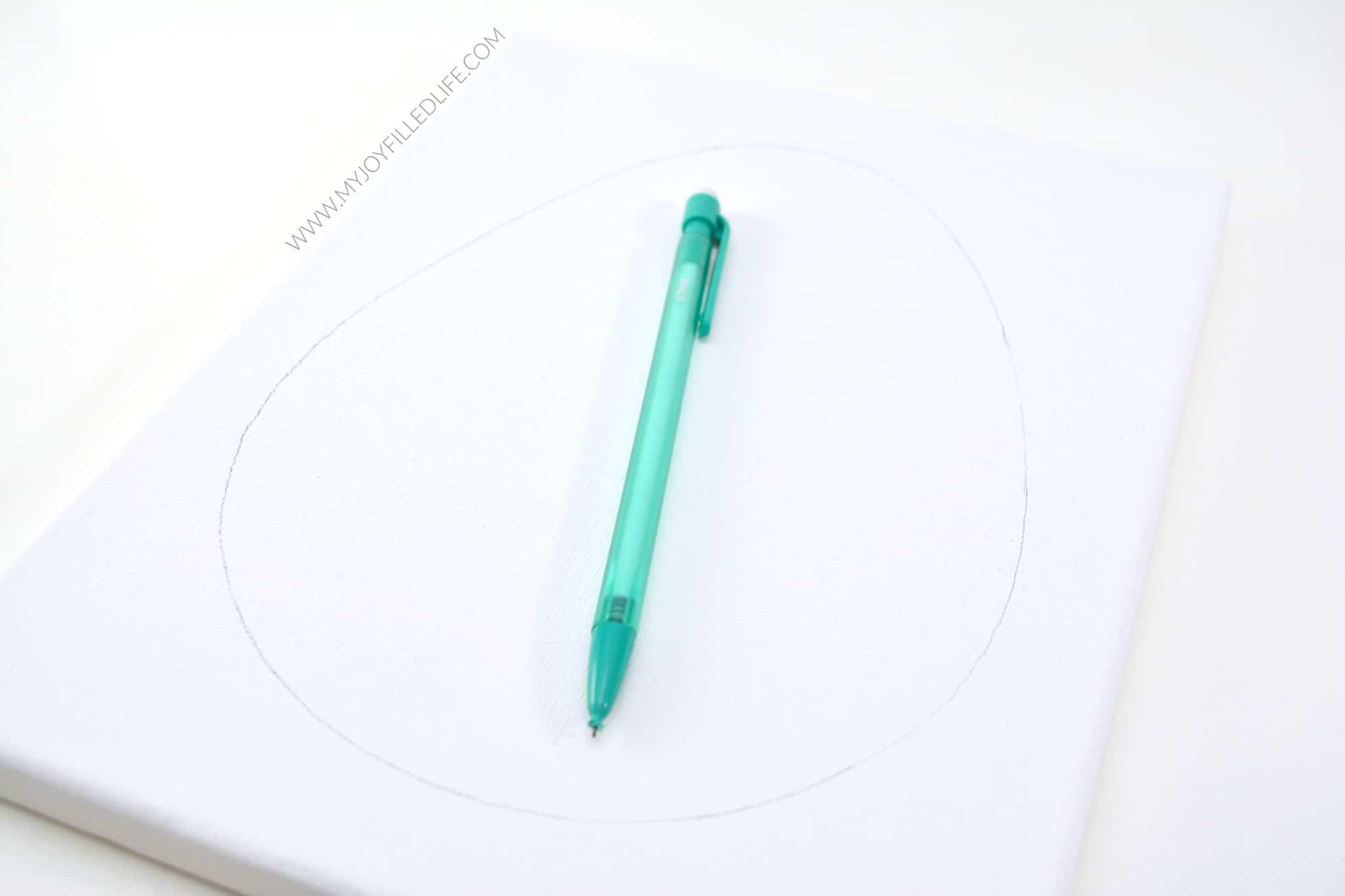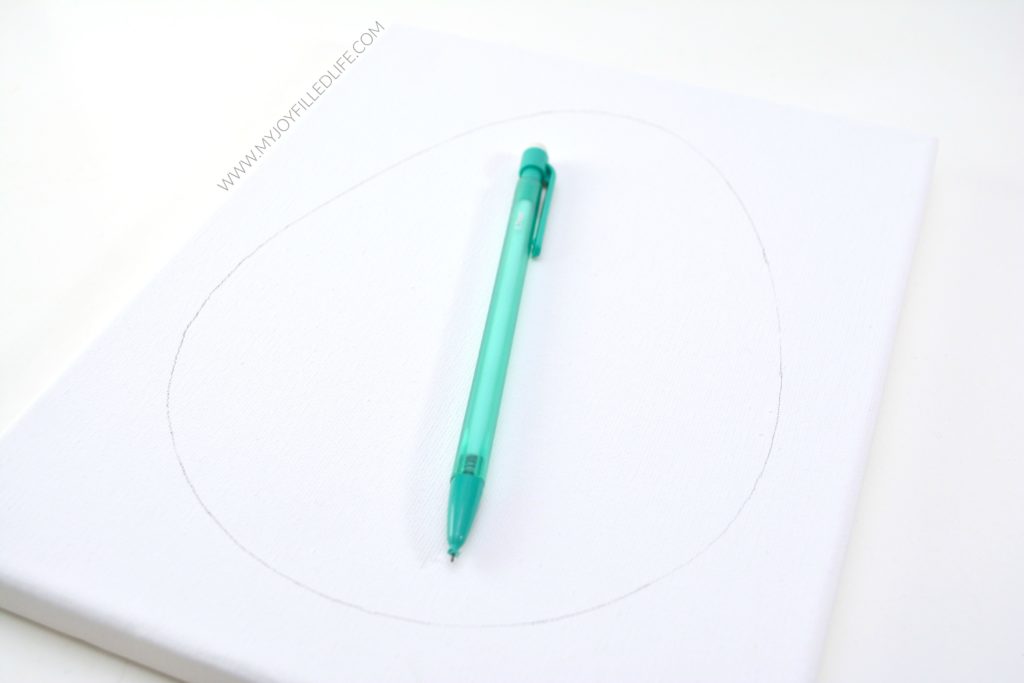 Once the colored salt has finished drying, place some white school glue on the area of the easter egg on the canvas that you would like to place your first application of colored salt. Only place the glue where you would like the first color of salt to go.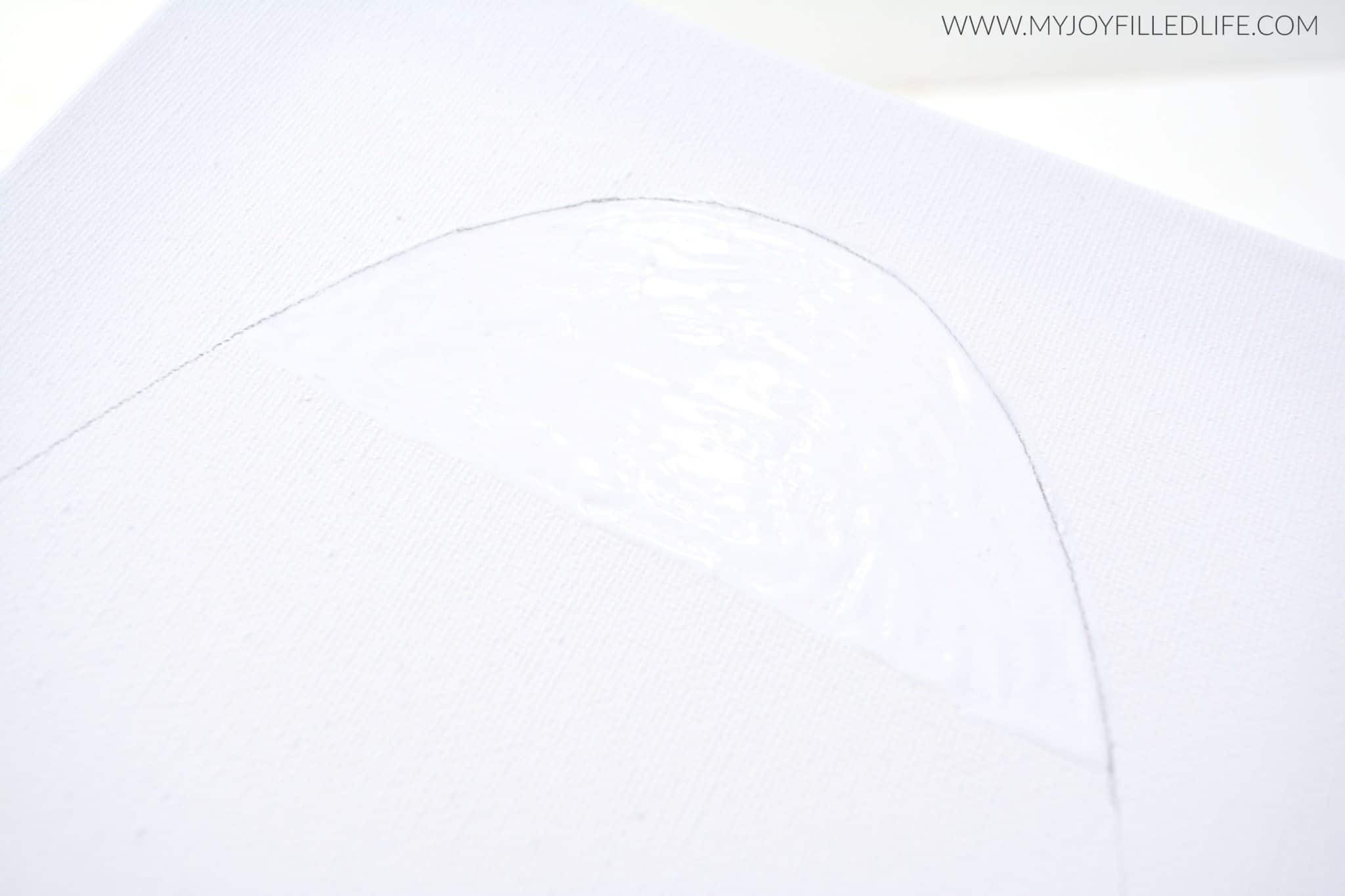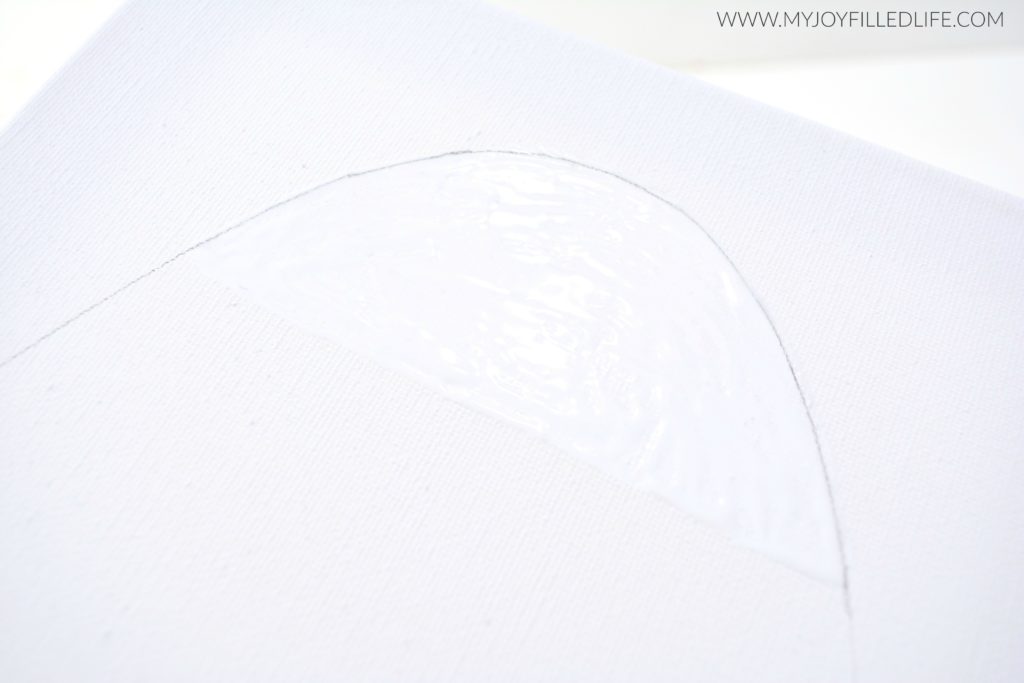 Drizzle some colored salt over the glue on the canvas and gently press down for a second. Knock off the excess salt, and allow the glue to dry completely.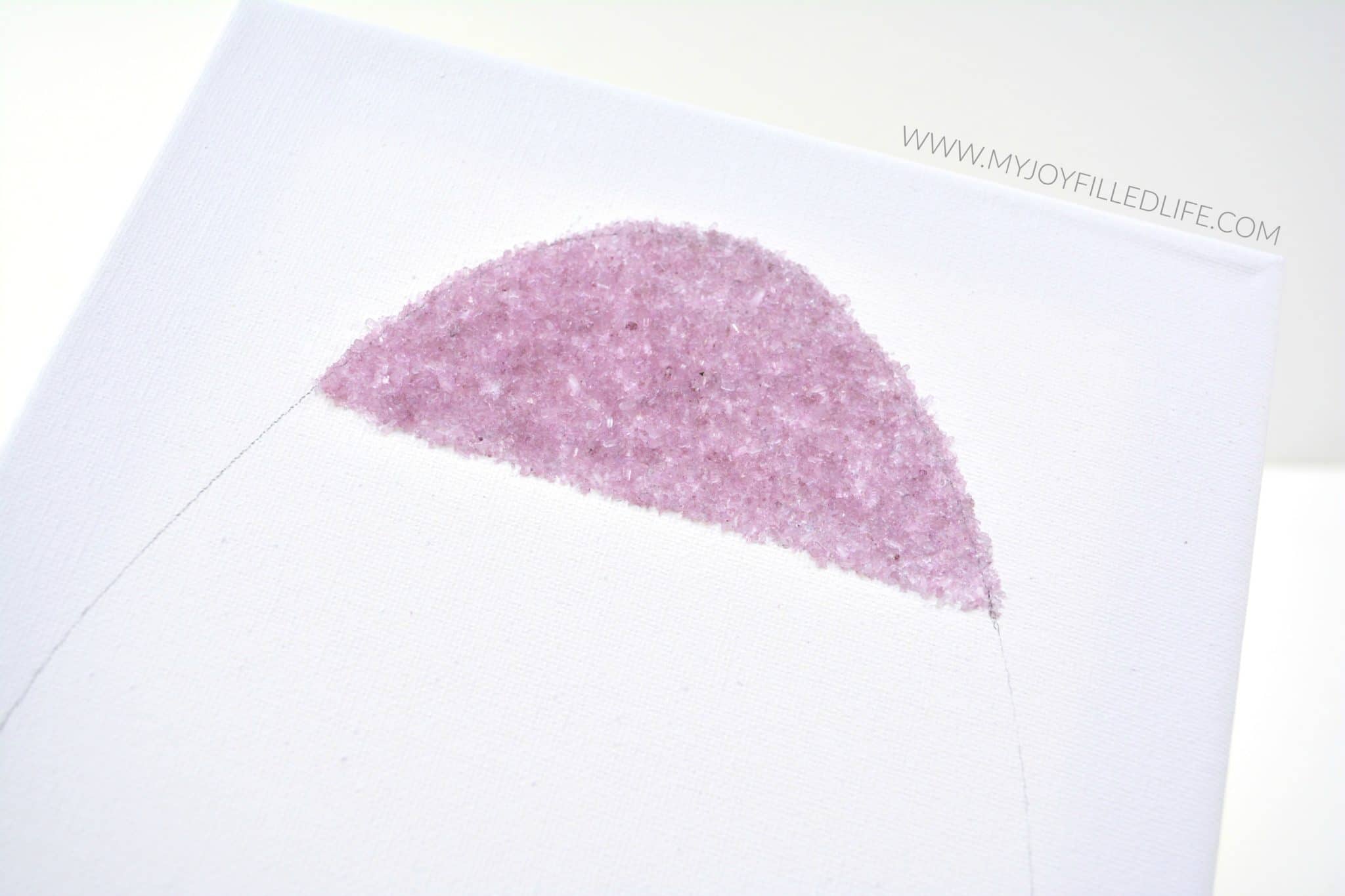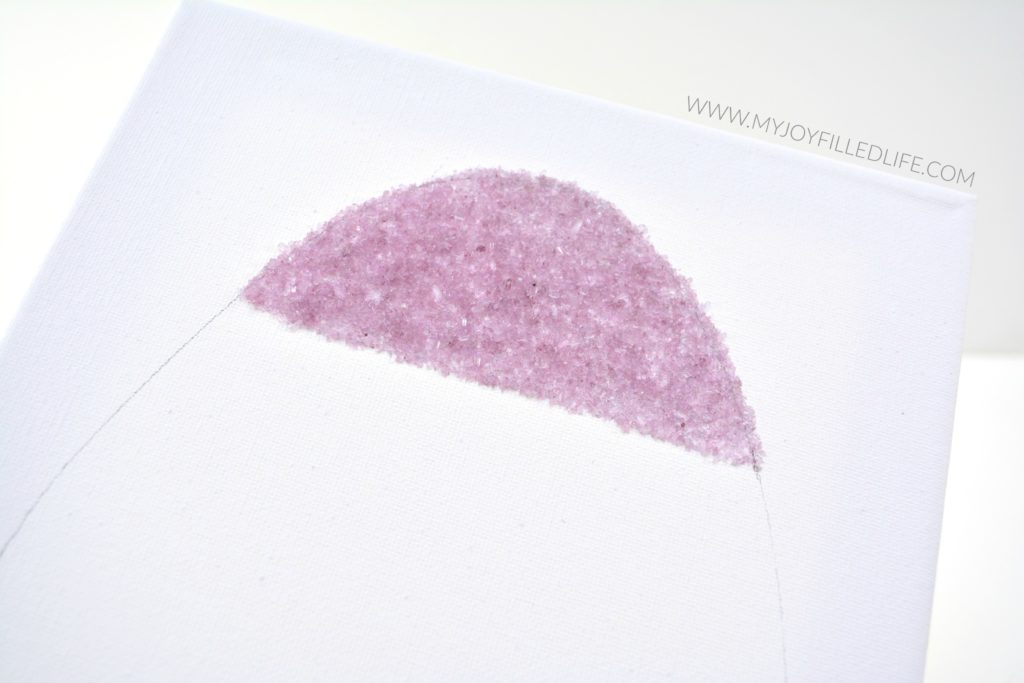 If you wish to make a design other than a straight line on your Easter egg, make the design first, and then go and fill in the blank space with glue. This makes it easier to outline the design without salt getting in the way.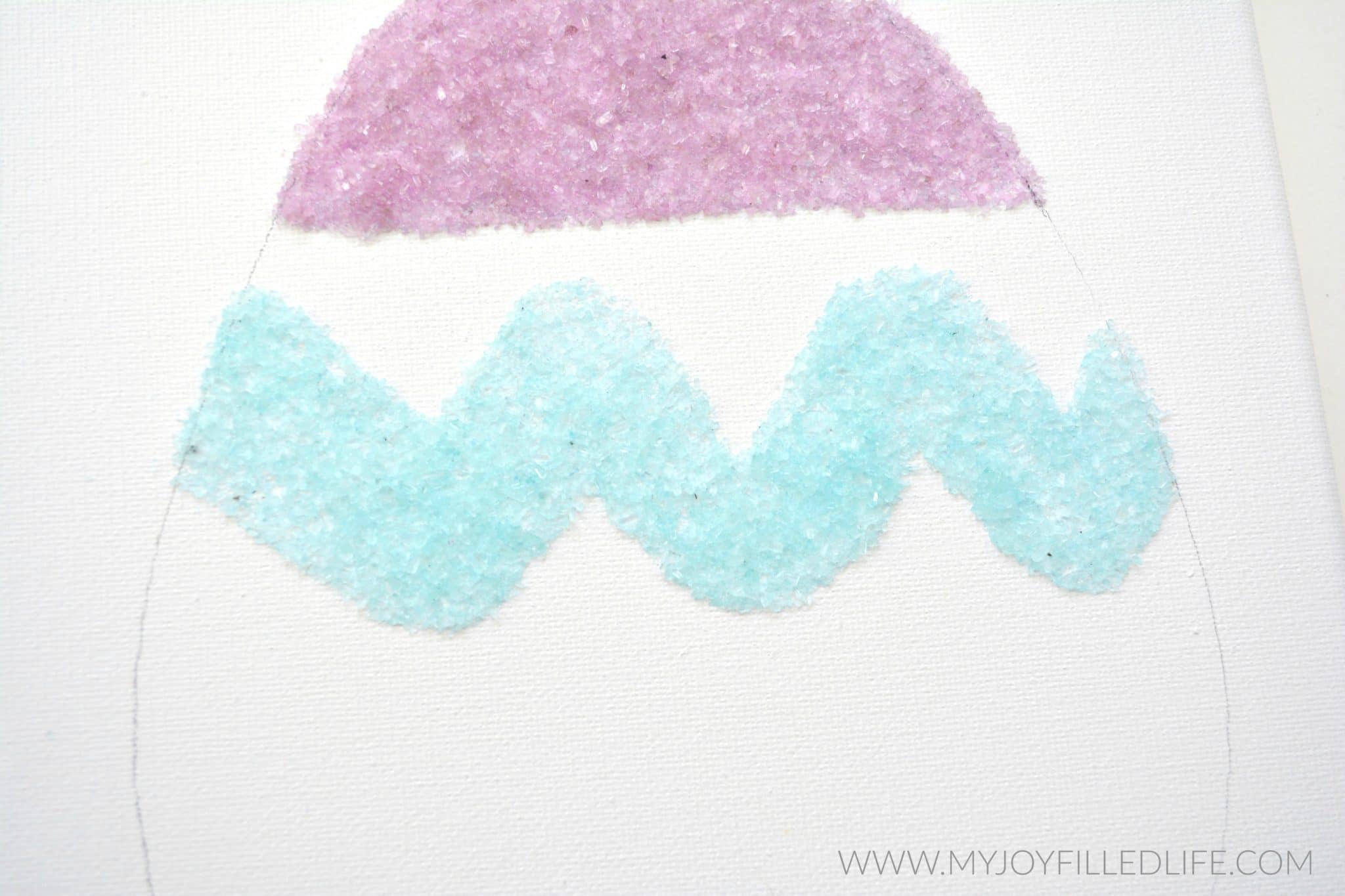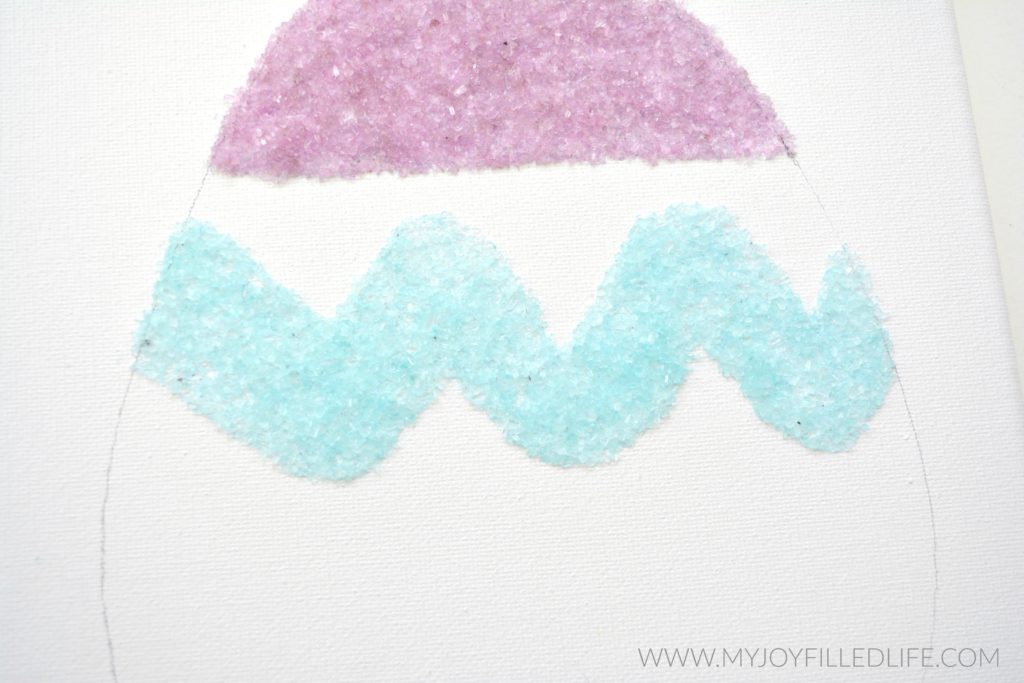 Continue to place glue and colored salt in the Easter egg on your canvas until you have filled it completely. Be sure to let the glue dry in between applications, before moving on to the next color of salt.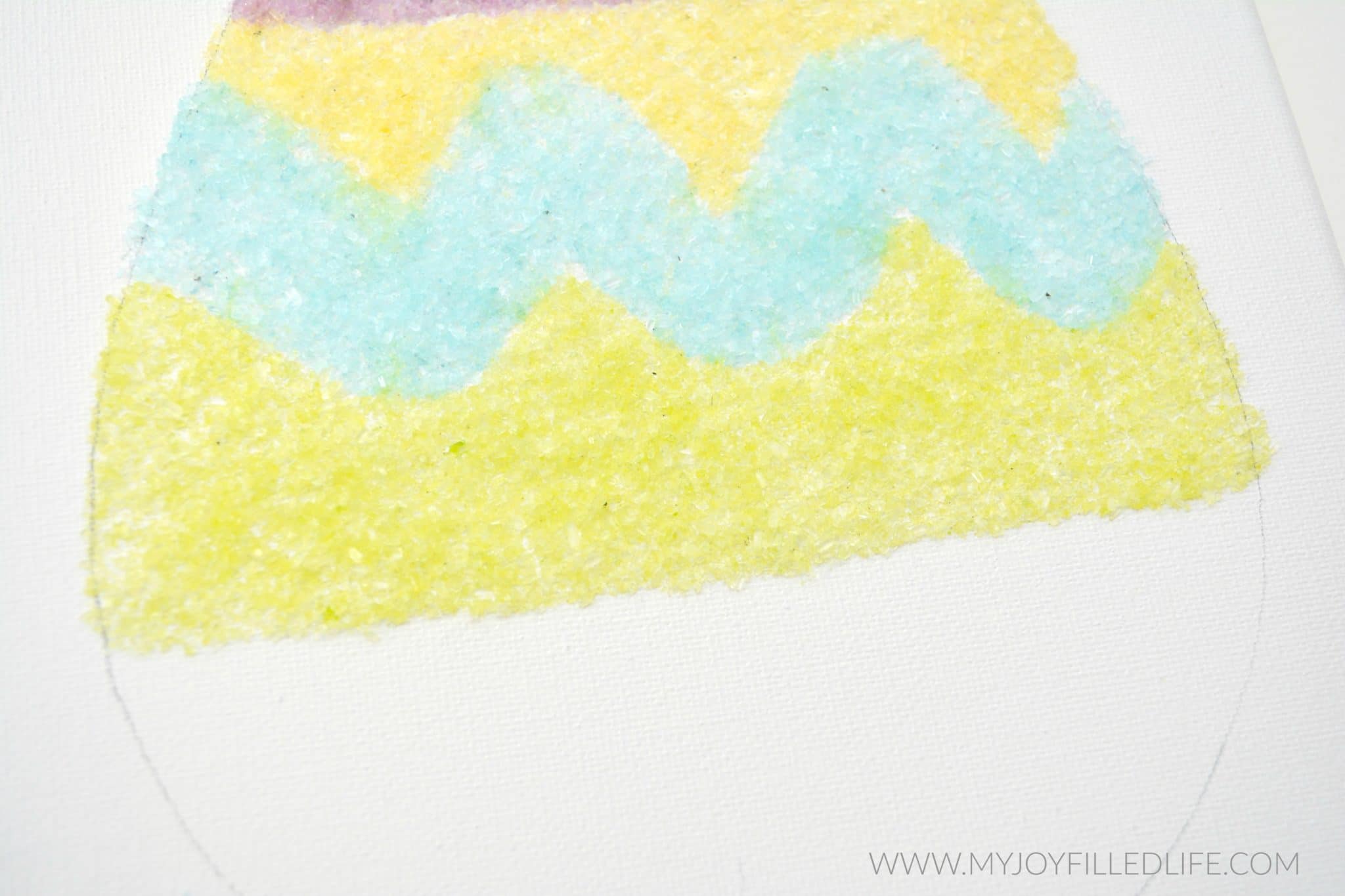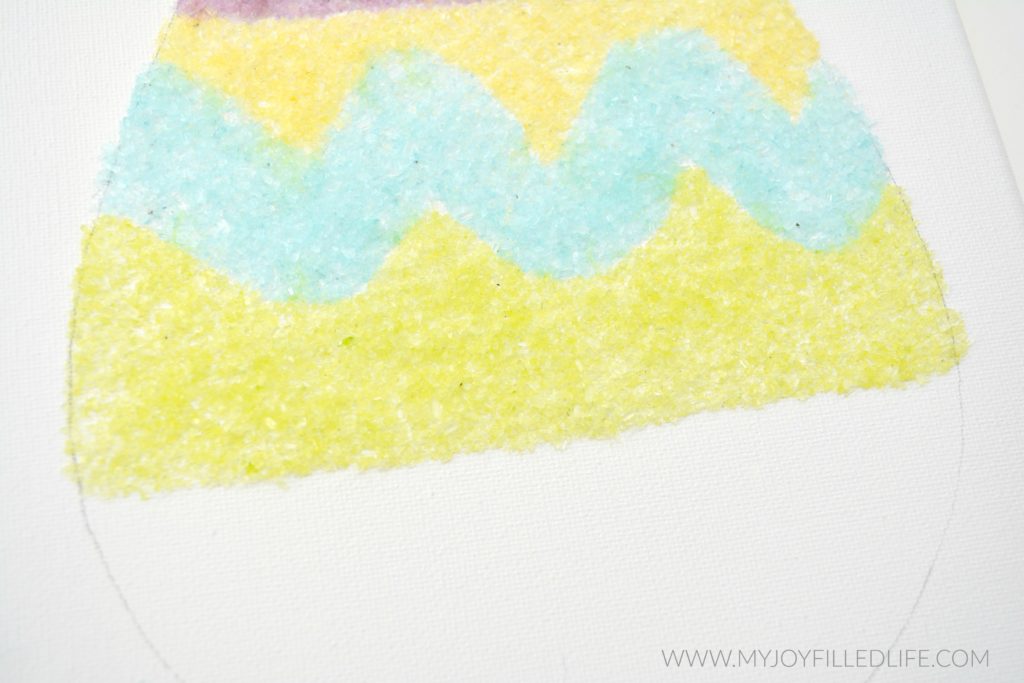 You might also like: