I've probably spent a lot of time in the kitchen making and perfecting chocolate chip cookies. I have shared before, how I vowed to learn how to make this goody. My baking snafu with a premade cookie dough was just embarrassing. Who messes up with a premade dough? So with my renewed baking spirit, I perfected my chocolate chip cookies. I made No Fail Chocolate Chip Cookies which is my go to recipe. I can seriously eat a bunch of these cookies, so when I have a serious craving for chocolate chip cookies, I make my Low Cal Chocolate Chip Cookies. When you are in the mood for a serious and addicting treat, here's Smoosh Cookies! Smoosh Cookies is like getting the best of two worlds. You can't decide between a peanut butter cookie and chocolate cookie, well have them both.
These chunky and chewy chocolate chip cookies are very easy to make. I didn't refrigerate the dough! Which is nice specially when you just can't wait to get your teeth sunk into these yummies.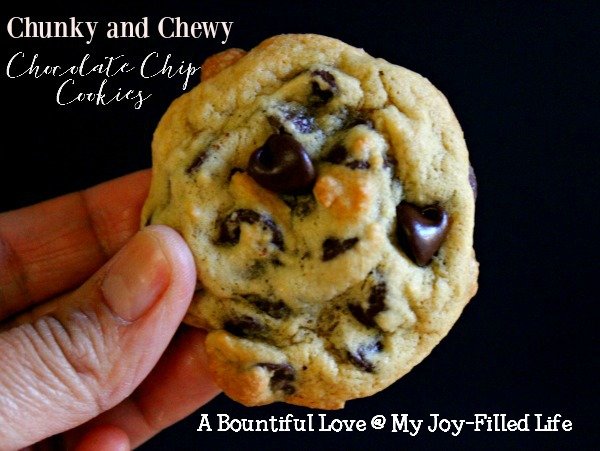 Ingredients:

2 1/4 cups all purpose flour
1/2 cup granulated sugar
1 cup brown sugar
2 eggs
1 tsp baking powder
1/2 cup butter
1 tsp salt (add if using unsalted butter)
1 1/2 tsp vanilla
2 cups semi sweet chocolate chips
Directions:
Pre heat oven to 350 degrees. Line your cookie sheet with a silicone liner or parchment paper.
Cream butter and the sugars, until light and fluffy.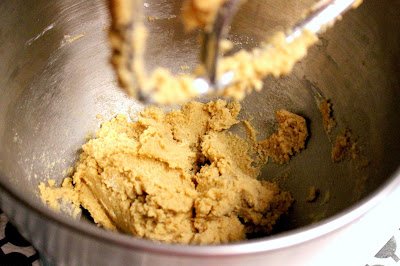 Add in eggs and vanilla. Beat in flour, baking soda and salt. Fold in chocolate chips. Drop the dough by rounded scoopful or teaspoonful onto the lined cookie sheet. You can use an ice cream scooper or just a regular teaspoon. Depends on the size you want.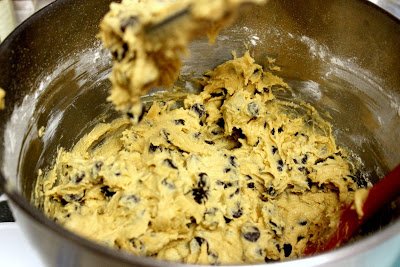 Bake the cookies for 10-11 minutes or just until the sides are golden brown. It may look undone but just let it sit on the cookie sheet to let it continue "baking" or set. I always place a few chocolate chips on top of the cookies, it doesn't just taste awesomely great but it is also pretty to look at.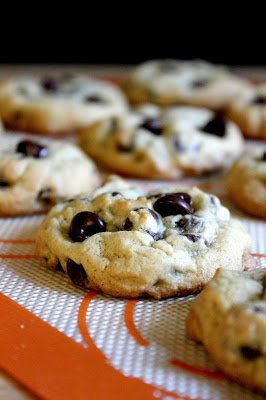 Though I am sure, you will not be able to "just look at them". I know, I didn't! Well, I have to try them right?
The best thick, chunky and chewy chocolate chip cookies!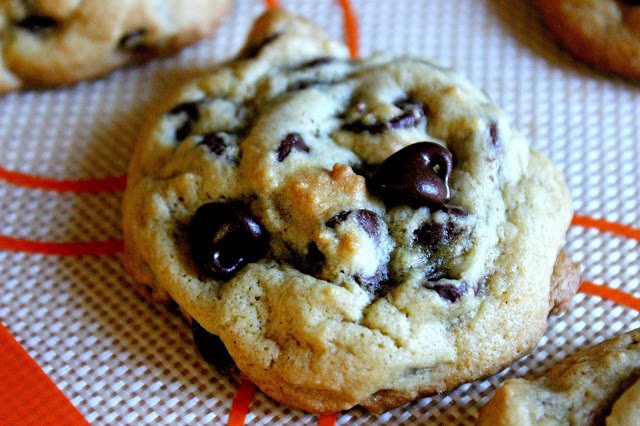 Every bite of this delicious chewy cookie gives you chunks of chocolate goodness! Calling all chocolate cookie lovers, these cookies will make you sing or will make you bust a happy cookie dance.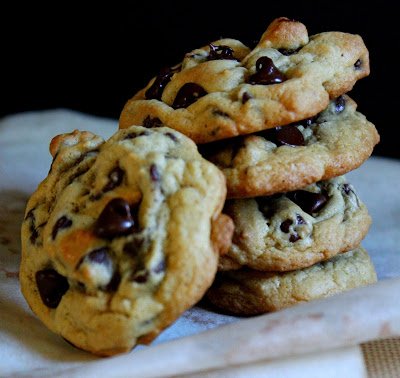 The best chocolate chip cookies and my family absolutely love them. Gobble them down with a glass of milk!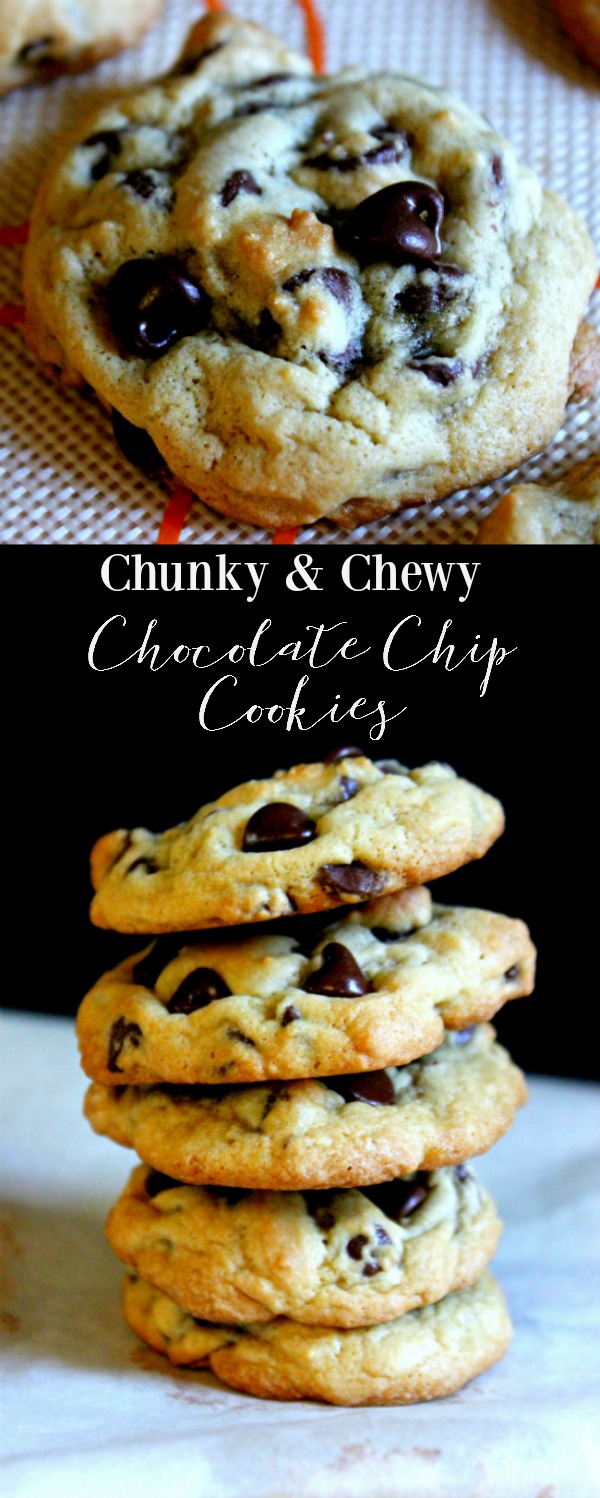 ---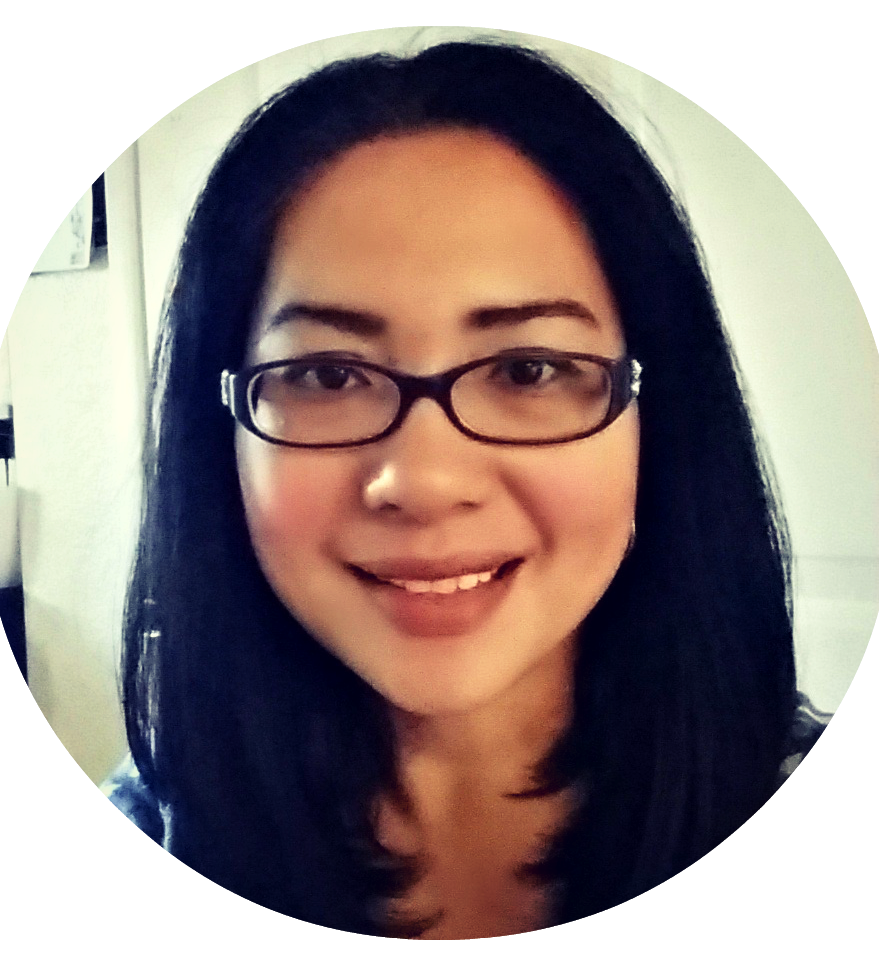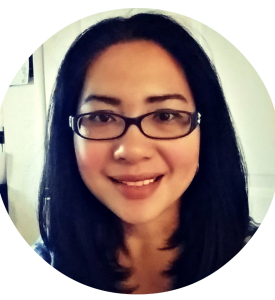 Cristina is a graduate of BS Psychology turned stay at home mommy of two beautiful and active girls. She has been happily married for 7 years, married to a God fearing and Jesus loving man. She loves sharing healthy and budget friendly meals – meals that will fit every budget. She's an advocate of the non-judgmental approach to mommyhood where all moms help each other – kindness and manners matters. She believes that kindness and love start at home. She loves finding and sharing ways to be smart and frugal. She loves living a simple life. She loves sharing her walk of faith as she gets to know Jesus and experience God's abundant grace. Connect with her at A Bountiful Love, as well as on Facebook, Pinterest, Instagram, Twitter, and Google+.