When we officially started out on our homeschool journey, we had 3 children. At that time I was just trying to wrap my head around all of the curriculum options out there and hoping I was making the perfect choice when choosing our first curriculum.
Fast forward 4 children, and now my thought process is a little different. Of course I want a curriculum that is effective and that we like, but over the past 7 years I've discovered that their is no perfect curriculum (but some days I still dream that there was). And as our seasons of life change, so do our curriculum and homeschooling needs.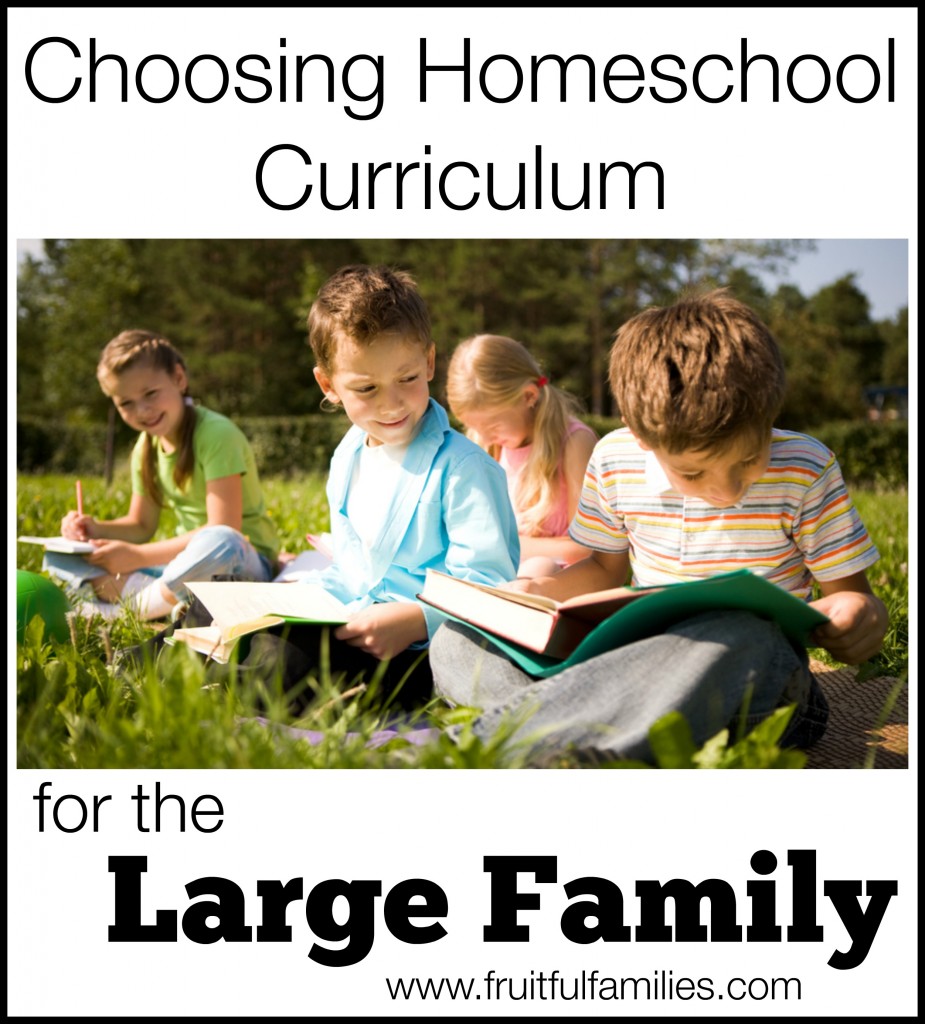 Here are the things I consider when choosing a curriculum for our family:
How much does it cost?
The cost of a curriculum is a huge factor in deciding on whether or not to buy. I think that is probably the case regardless of your family size. If it's not in the homeschool budget, it's not an option.
Is it consumable?
If a curriculum is consumable that means only one of my kids will get use out of it. I'd rather buy something that can be used with subsequent children without having to buy it each time. A lot of curriculum will have a teacher's manual or text and then a student workbook; in that case, I would only have to buy a workbook for each child allowing, us to save some money.
Is there a digital version?
I'm so happy that quite a few curriculum companies are going digital and offer PDF (downloadable) versions of their curriculum. This option is usually a bit cheaper and I can use it over and over again.
How much prep work is involved?
Some curriculum requires quite a bit of prep work; sometimes the prep work is just at the beginning of the year before you start, but some curriculum can require way too much prep work before each lesson. With 7 children, I just don't have the time to spend preping for every single lesson; I need something that is pretty much open and go.
How much teacher involvement is required?
Of course I expect to spend quite a bit of time teaching my younger children, but as they get older and become independent readers, I like to find curriculum that fosters that independence and also frees up time for mom to spend with other children.
Can I use this curriculum with multiple children at the same time?
I like to find curriculum that the whole family, or multiple children can do together. That way I can teach many children at once. Subjects that are really good for this are Bible, science, history, art, and literature.
Here are some curriculum options that I feel are great for large families:

I just love Apologia's elementary science curriculum – Young Explorers Series. It is geared toward grades K-6, so you can easily use it with several of your children at once. Plus, it's reasonably priced and it's non-consumable (unless you use the Notebooking Journals, which are optional).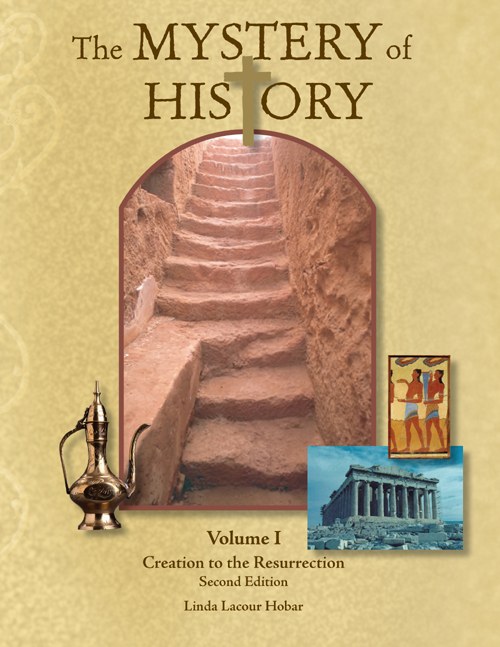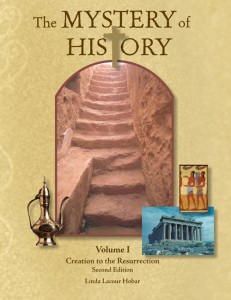 Mystery of History is adaptable for grades K-12. The book offers suggestions for activities and books that you can use to expand the learning for your older students. The book is non-consumable and they offer PDF versions of their notebooking pages, coloring pages, challenge cards, folderbooks, and reproducibles.


I really like using See the Light for our family's art curriculum. All of the instruction is on DVD, so I don't have to actually teach art (which I'm terrible at). I do help the kids as they are doing the actual project and I can do it with all of my kids that are of school-age.

I really like Progeny Press' literature guides, not only because they are thorough, but because I can do them with 2-3 of my children at once. They have guides for several different age ranges, but it will all depend on your child's reading level – lower elementary, upper elementary, middle school, and high school.

I really like Teaching Textbooks for math because it is non-consumable (there is a workbook, but we don't use it) and doesn't require much teaching on my part. All of the lessons and practice problems are done on the computer. I check in with the student each week and go over any areas they may be struggling with.
What are some of your favorite homeschool curriculum options for large families?