I don't know about you, but I love coming across books that were written by homeschoolers – especially the ones that give insight into or advice that makes it easier for others who are on that path. I also just genuinely love getting sneak peeks into the lives of homeschoolers. Check out this list of 7 books written by, about, and for homeschoolers that I think are worth checking out.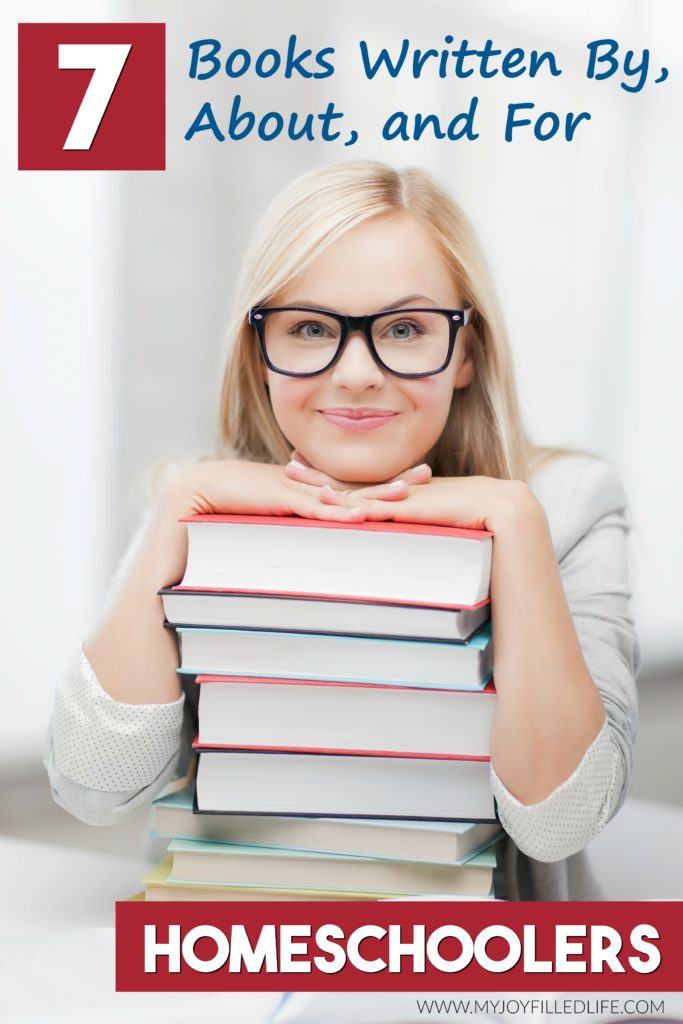 Going off to college is a life-changing transition in and of itself. However, things become even more complex when you head off to college straight from homeschool. Figuring out how to make the transition a smooth one can sound scary and maybe even impossible. Fortunately, Chris Backe is here to help. Homeschooled from 1st grade through 12th grade, Chris then went on to successfully complete an undergraduate program. In this book, he provides valuable insight into the question "What happens next" that many high school age homeschoolers (and their parents) ask each year.
The Homeschoolers Guide To College

By now, most people who have heard of Tim Tebow know that he was homeschooled. In this book (which was co-authored by New York Times bestselling author, Nathan Whitaker), Tebow gives readers an inside look into his life (including his homeschool journey), his faith, and his career. If you're a fan, this is a real first-hand account that gives you the real story behind this provocative public figure.
Written by a pair of homeschooled twins (the sons of Christian homeshool pioneers Greg and Soo Harris), this book strives to empower teenagers to buck the tradition of adolescence being a time of irresponsibility and self-centeredness. Instead, they show teens how they can use these formative years as a springboard for personal and social change as they make their way into adulthood.
Do Hard Things: A Teenage Rebellion Against Low Expectations

Written by a successful homeschool graduate, this book touches on many of the questions that homeschoolers face. Questions like "What about socialization?", "Do you get to wear pajamas to school?", and "Do you have recess or snow days?". In her very candid, open and often humorous way, Natalie addresses these questions and more as she illustrates the idea that education is a journey that is much more than just academia – it's about life.
Pajama School – stories from the life of a homeschool graduate

This book is a prime example of how the choice to homeschool can support the dreams and aspirations of our children. Written by famed surfer Bethany Hamilton (whose story of tragedy and triumph after a shark attack was made into a movie starring AnnaSophia Robb), this is a story about passion, faith, and perseverance.
Soul Surfer: A True Story of Faith, Family, and Fighting to Get Back on the Board

If you are looking for a way to teach history that presents historical figures as real people living out real events, this book by homeschooler Amy Puetz is a great option. The author's goal is to make history into more than just words on a page about lives lived long ago. She goes beyond boring facts and figures and focuses on the people who made those events worth remembering. Composed of short chapters, this could be the perfect addition to your homeschool curriculum.
I can't talk about books written by homeschoolers without mentioning Christopher Paolini. As a homeschooler, Paolini loved to read and write. He ended up writing the first draft of Eragon when he was just 15 years old. The book was published and was so successful that it was turned into a feature-length film. He has since gone on to publish several more books about dragons, magic, and fantasy. He is a testament to the fact that you never know what your children can accomplish when you encourage their hobbies and passions.
Is there a book by, for, or about homeschoolers that you absolutely love? Let me know in the comments below.